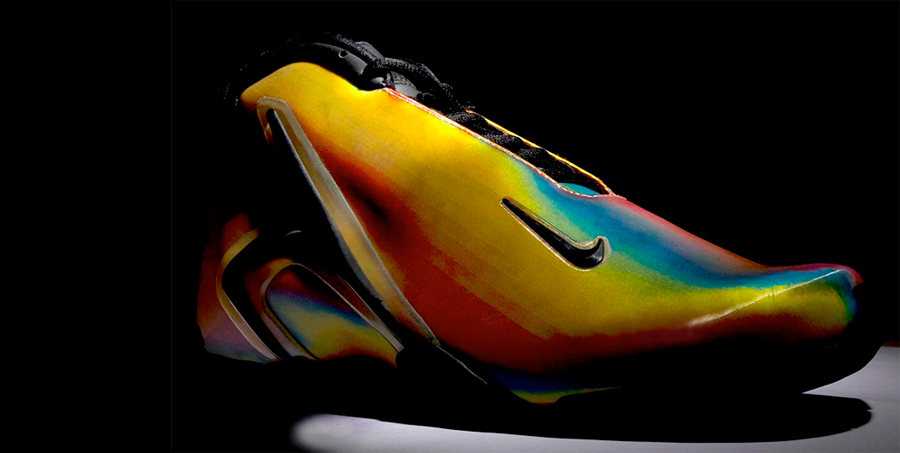 words & images // Nick DePaula
As you may know, the Hyperflight is one of my very favorite shoes. I have something like 14 pairs of the original. I generally hate white shoes, red shoes and orange shoes, but I damn sure even have the Hyperflight in those colors. They're that good. (To look at, at least. They creased instantly and pretty much sucked on-court.)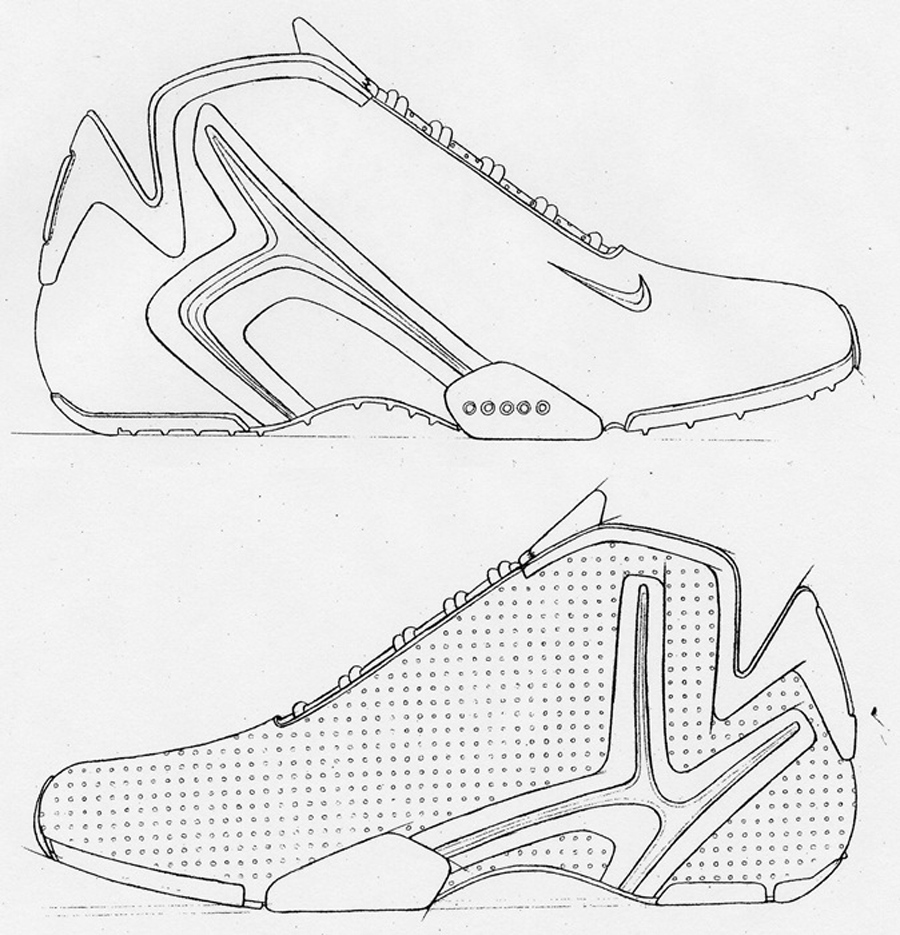 Whether it was the all patent upper, the fact that my favorite player at the time in Jason Williams was wearing them, or just that the design backstory that inspired Eric Avar to even create them was so cool, I've just always thought it was a great, great shoe.
You could probably even call me a "purist" when it comes to these.
For more than a decade now, I've been after one of the only original Hyperflights I didn't have -- the original iridescent sample you see above, which features ALL of the colors.
Which is why I was so surprised by how much I really like the new Zoom Hyperflight Max.
Designed by Nike Sportwear's Jonathan JohnsonGriffin, the modern take adds to the original's sleekness and track spike-inspired stance, but I still think they turned out great. They even launched the shoe in one of its most elusive original colorways.
The new joints feature Nike's best-ever visible cushioning unit with the same full-length 360 Zoom bag from the LeBron X. The lateral and medial wings are now molded into the upper, and they also have a true exposed midsole this time around. The collar framing is now also extended all the way through to the eyestay for a slightly different color block.
Regardless of all of the changes, I'd still rank this new version probably near the top of the list of modern updates. [Check out The Top 10 Worst Updates for some laughs...] It's thankfully no Zoom Don or Reebok Blast.
Let us know what you think of the new Zoom Hyperflight Max below, and whether or not you like the many changes the Nike Sportswear team added along the way.
For more on how Eric Avar designed the original Hyperflight, check out our detailed 10th Anniversary piece on the shoe. The new Zoom Hyperflight Max is now available on Nike.com.