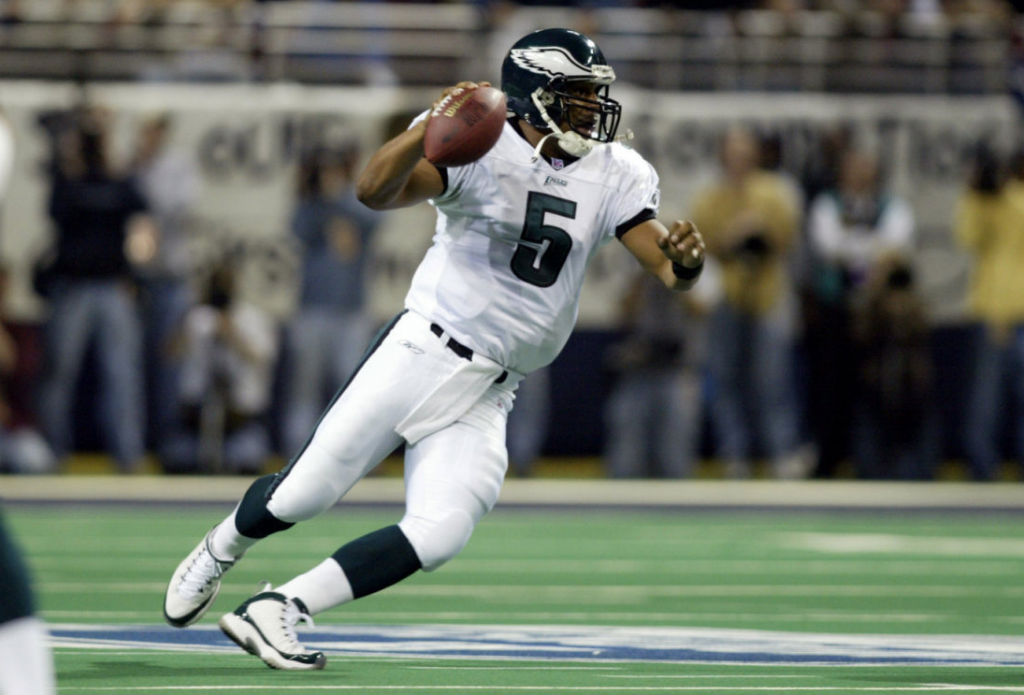 words // Brandon Richard
Today, Donovan McNabb signed a one-day contract with the Philadelphia Eagles before officially announcing his retirement as a member of the team. McNabb was selected second overall by the Eagles in the 1999 NFL Draft and spent 11 seasons with the team before being traded to the Washington Redskins ahead of the 2010 season. He last played with the Minnesota Vikings in 2011 and missed all of last year.
McNabb led the Eagles to 100 wins in 11 seasons, including eight playoff appearances, give NFC East Titles, five conference championship games and one Super Bowl loss. He is the team's all-time leader in passing attempts (4,746), completions (2,801), yards (32,873) and touchdowns (216). His 3,469 rushing yards is good for sixth among quarterbacks on the all-time list.
Despite having a great amount of success in Philadelphia, the relationship between McNabb and Eagles fans has always been shaky. McNabb developed a reputation for being a "pushover" and a "choker" throughout the years, receiving most of the blame for the Eagles not winning at least one Super Bowl during his time with the team.
Because of that, an opportunity for McNabb to rejoin the team makes for a great story. Furthermore, owner Jeffrey Lurie announced that the team will retire McNabb's jersey number '5,' giving everybody a chance to celebrate one of the most successful careers in Eagles history — fans included.
Today, we salute McNabb and his retirement by taking a look back at the 2002 season, which he mostly spent playing in a Player Exclusive turf version of the Air Jordan 9. McNabb's PE featured a white leather upper, green patent overlays, a custom logo on the heel and a turf-ready nubbed outsole. There was also a cleated version for natural grass.
Scroll through for several photos of McNabb playing in his Air Jordan 9 Turf PE.