words // Luis Sanchez
Three-time all-star David Price will take the mound for the second half of the season in a variety of Air Jordan 13 Retro PE cleats.
Unveiled earlier today on Instagram by Price, the never before seen cleats feature a simple black and grey color scheme bringing them to life. The photo shared by Price also reveals a number of other Air Jordan 13 Retro PE's, including combinations of Black/Silver, Black/White and a similar turf-ready pair as well.
Check out David Price's unique PE's in the photo below.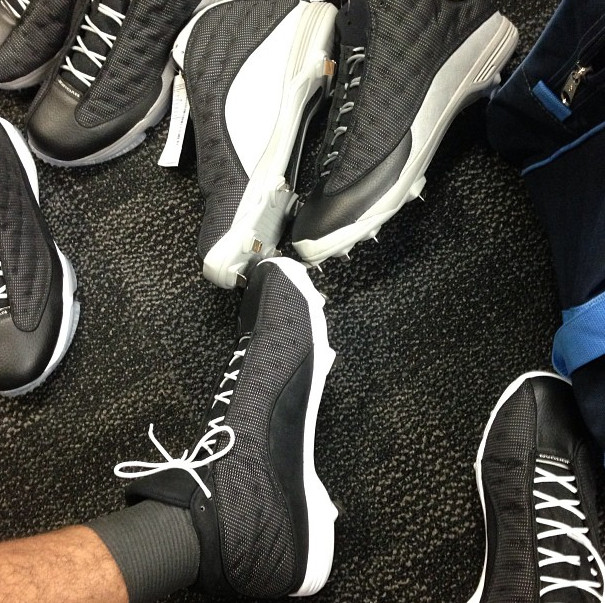 via @DavidPrice14