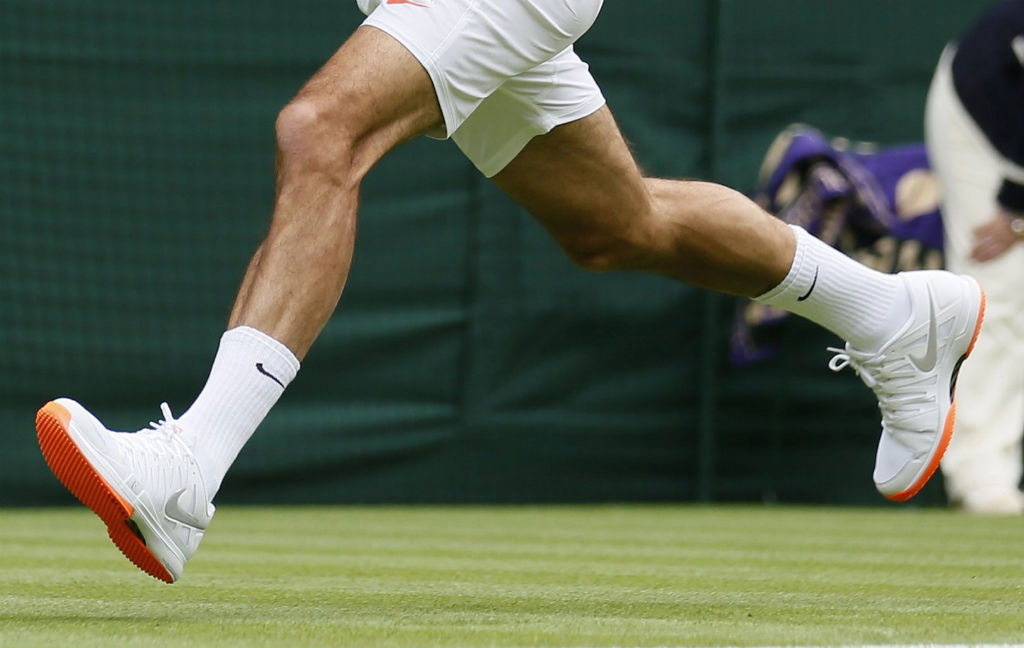 words // Brandon Richard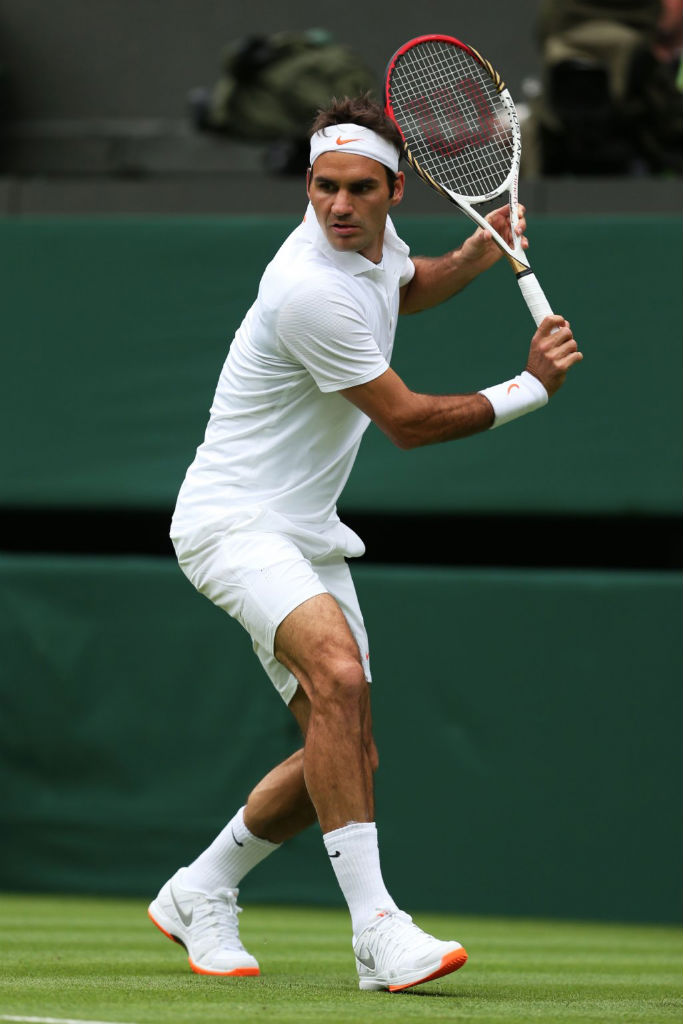 On Monday, 17-time Grand Slam winner Roger Federer started his quest for Number 18 by disposing of Romania's Victor Hanescu in a straight set Wimbledon opener. For the match, he debuted new Nike Vapor 9 Tour LE sneakers, white-based with a statement-making bright orange outsole. Nike released the Vapor 9 in limited quantities and they instantly sold out. Little did we know that Monday's match would be the last time we'd see the shoes on the court.
Confirmed by ESPN.com, Wimbledon officials asked Federer to no longer wear the orange-accented sneakers for the rest of the tournament, citing the All England Club's all-white dress code. Players have long challenged the code, wearing clothing and sneakers with hits of color in years past. According to ESPN's report, Federer was just one of several players who were advised to make changes for the next round.
Thus far, Nike has refused comment on the matter.
Today, Federer complied in his second round match against Sergiy Stakhovsky, lacing up an all-white version of the shoe (pictured below) with a white sole. If you look past the black Swoosh branding, golden trophy logo and silver midsole, there shouldn't be any problems moving forward.
With prices already in the $325-$350 range, do you think this ban will have a Jordan-like effect on the Vapor 9 Tour and give the model new energy? Or will the buzz surrounding these orange soles dissipate fairly quickly?