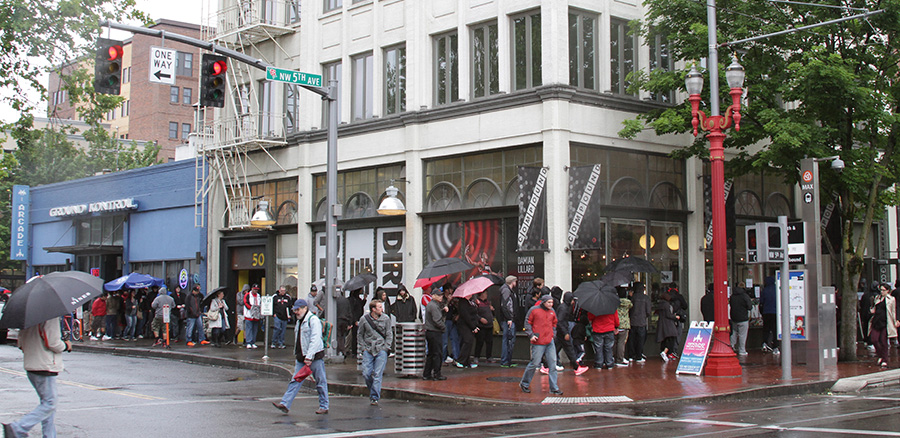 words // Nick DePaula
video production // Jotham Porzio
images // Yulia Nidbalskaya
After bringing poise and production to the court nightly, holding his own against the league's top point guards and sweeping every single Western Conference Rookie of the Month award throughout the season, there wasn't any doubt that Damian Lillard was on his way to being named Rookie of the Year for the 2012-2013 NBA campaign. While dropping 19 points and 6.5 assists per in all 82 games, he also broke the rookie record for most threes.
Adidas Basketball figured the award was such a lock that they -- for the first time ever in hoops footwear -- decided to release a special "Rookie of the Year" sneaker to celebrate Dame's achievement.
Lillard's journey to the league took him from Oakland to Ogden and now Oregon, and adidas created a themed version of the Real Deal Retro working in the red, purple and black colors of his high school, college and pro teams. You'll notice Oakland's area code of 510 and "Townbiz" nickname along the shoe, along with a shout to his crew of close friends, the "Fly Guyz."
Just 530 pairs of the Damian Lillard "ROY" Real Deals were released to the public, with limited drops in his hometown of Oakland, on adidas.com and in Portland at the end of May.
Sole Collector was on hand to check out the release event held in downtown Portland at Compound Gallery, where a horde of Blazers fans lined up since the night prior to get a crack at the shoes and a chance to meet Damian.
Check out the recap video ahead, including an interview with adidas Basketball's Category Footwear Manager Jack Gray, along with images from the event.
Head over to Damian's Facebook page to also check out an album of fans with their pairs.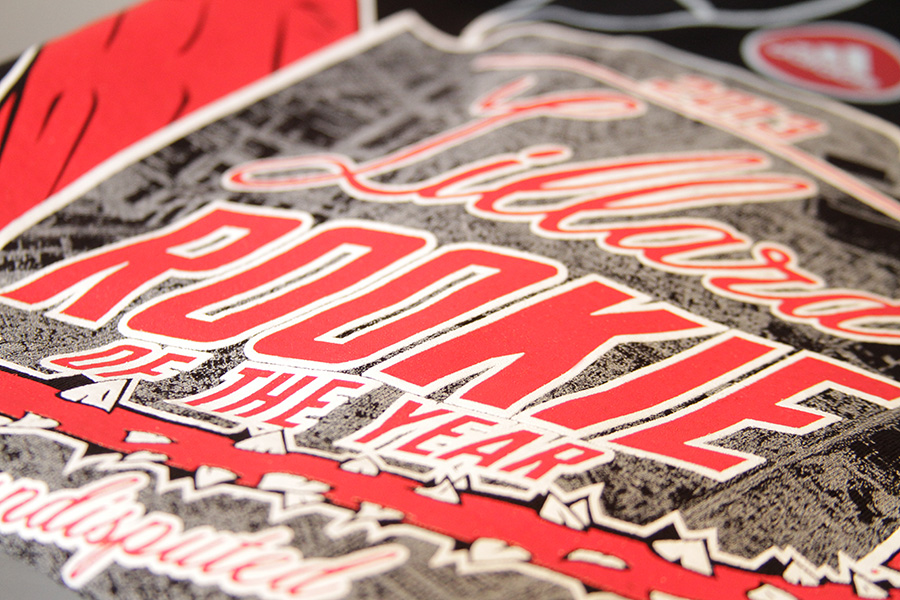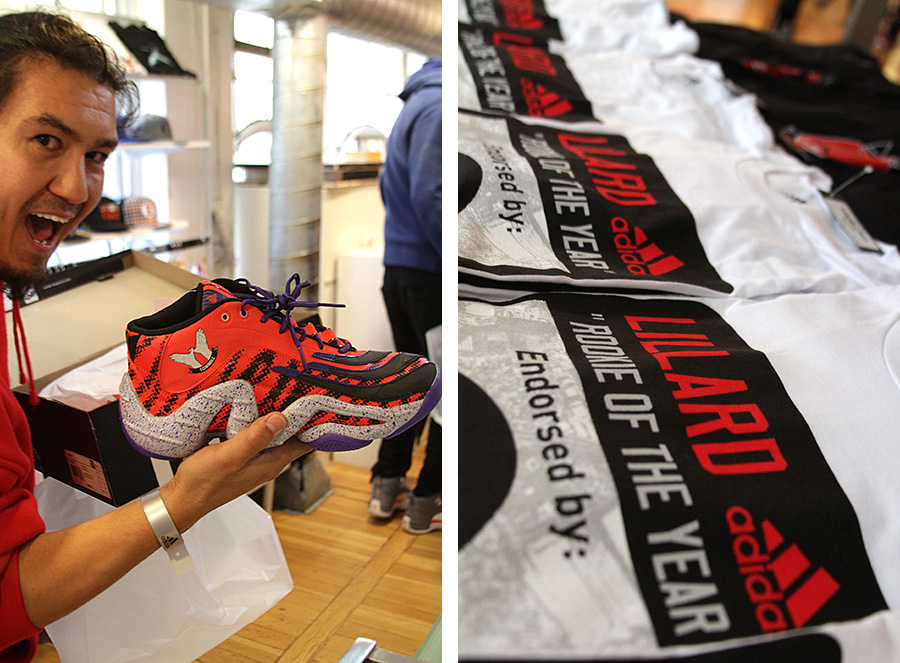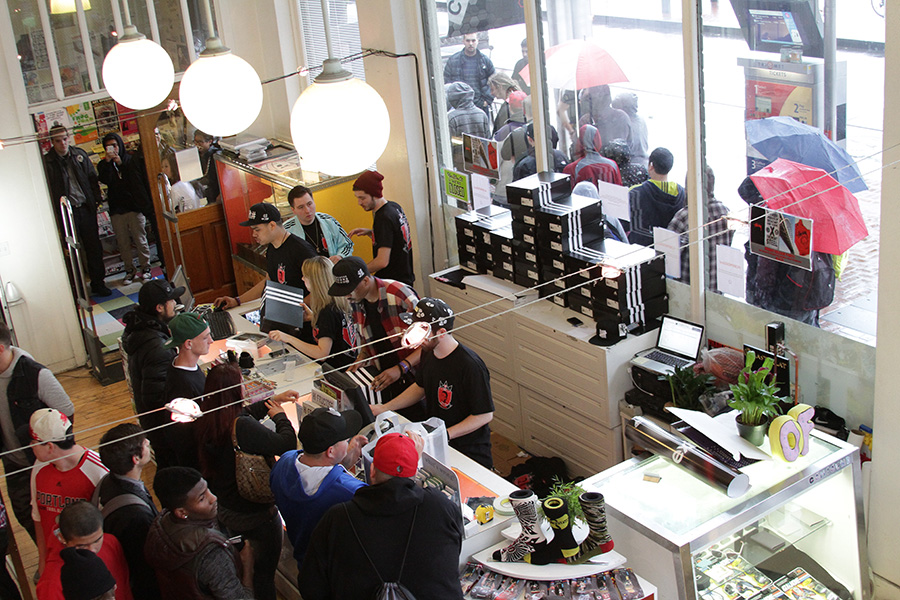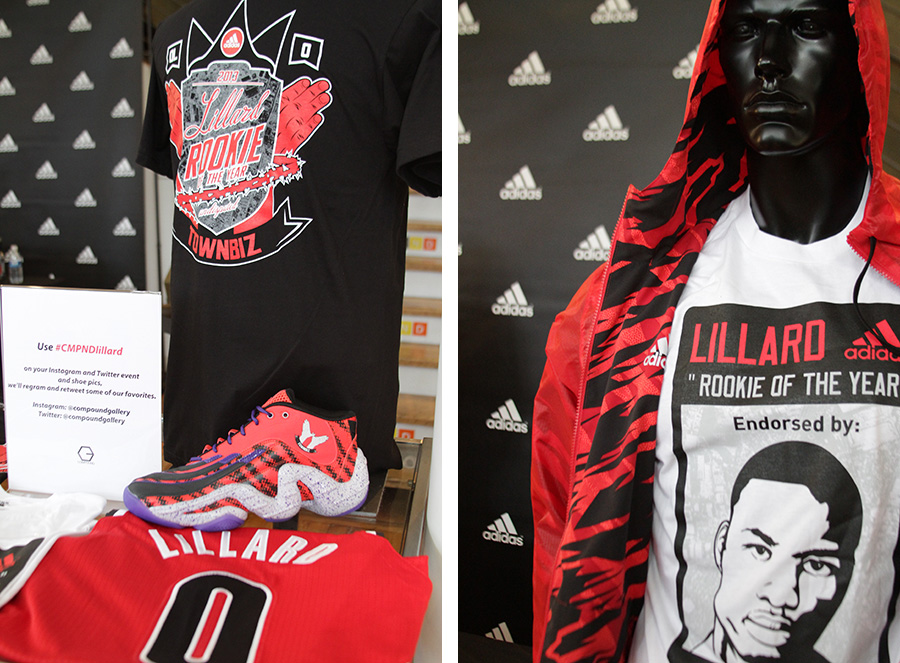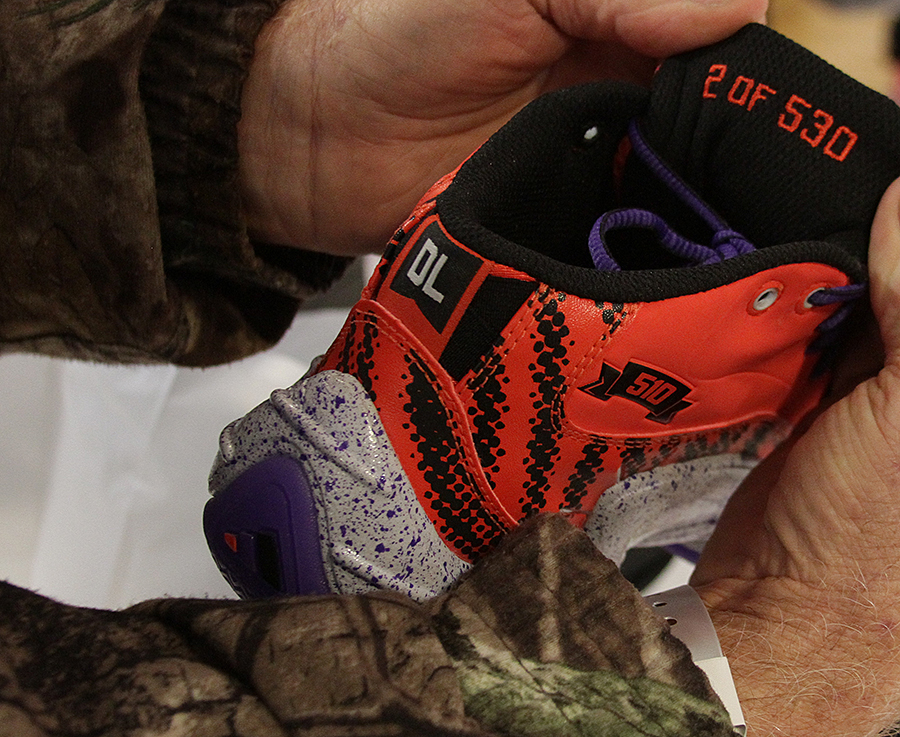 Continue to Page 2 for more images from Damian Lillard's launch event.