words // Nick DePaula
While there's nothing more in life that I might've enjoyed than following along with Ricky Davis' whirlwind career through his own lens, the great news is that's now become a reality for the current generation of sports fans, thanks to multiple platforms of social media.
With the evolution of media mediums taking us past the daily game recaps and cliches found in your local sportspaper, players can now connect directly with their fans on a daily basis wherever they are through their cell phones, and it's been pretty awesome to experience. (Luckily, JR Smith has been carrying on the Tricky Ricky torch just fine.)
Of the core platforms used by NBA players and athletes of all sports, which one is your favorite to follow players on?
Is it Facebook, where the launch of brand pages helped athletes own their public voice? Twitter, where you can get real time thoughts and updates? Or maybe it's Instagram (owned by Facebook) or the newly emerging Vine (owned by Twitter).
Check out how each platform differs, join the discussion below in the comments section, and also be sure to check out our past Tuesdays Topics.
(Sorry Shaq -- no room for Tout here...)
FACEBOOK: A more polished alternative that athletes often use for strategic branding. Great for more impactful photo albums to share community appearances and events.
Sample post : Damian Lillard capitalized on being named Rookie of the Year with several photos and posts celebrating the achievement and the launch of his limited edition "ROY" shoe with adidas. Lillard then followed up the launch with a photo album dedicated to fans that bought his shoe.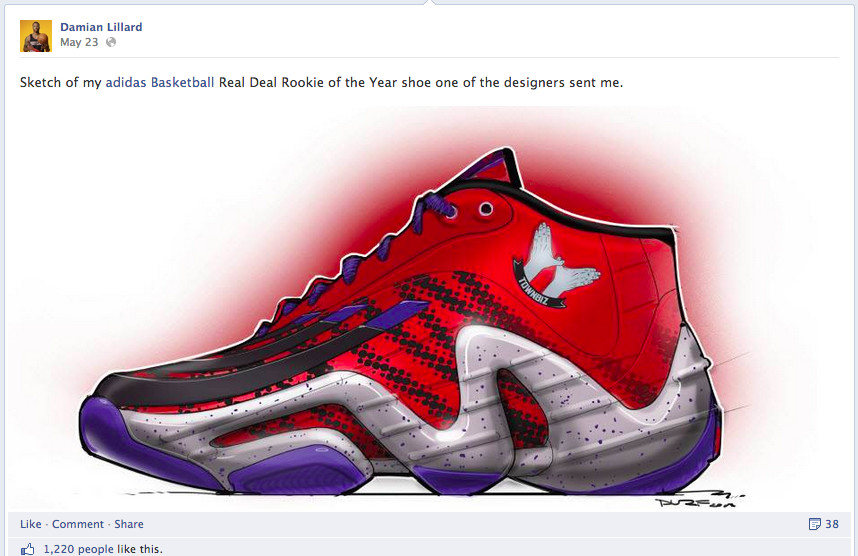 TWITTER: Still limited to just 140 characters per post, athletes will often use Twitter for real time game commentary, annoying out-of-context song lyrics, fan Q&As and random updates on their daily lives.
Sample post : Suns guard Kendall Marshall (@KButter5) is frequently active, sharing his thoughts on sneakers, basketball and life.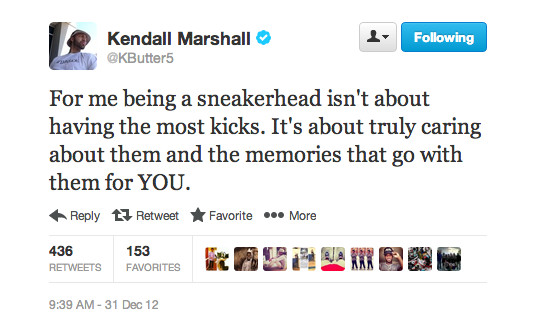 INSTAGRAM: With pretty much every player in the league among the billion-plus userbase that Instagram boasts, it's easily the best photo platform to follow. Players will often share exclusive looks inside their team locker room, the places they travel, or recent sneakers they've come up on.
Sample post : Derrick Williams picks up an original pair of Jordan Xs.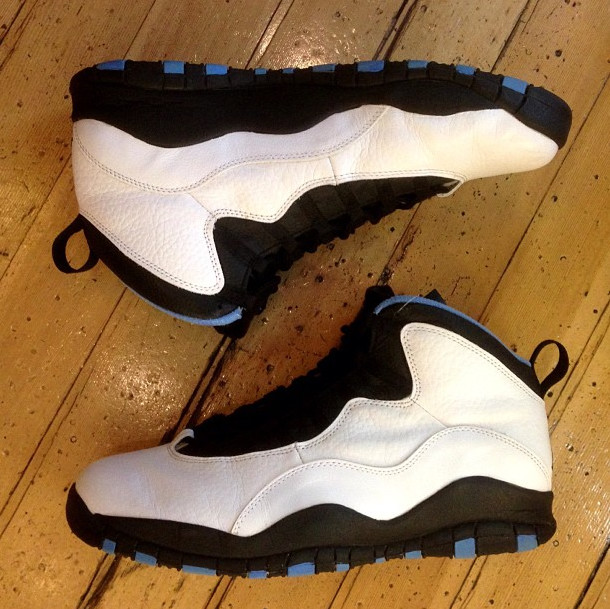 VINE: Users can upload spontaneous 6-second clips in one continuous shot or in multiple scenes. A "good Vine" can be hard to execute and takes some planning, and with people just recently joining, it might be a few more months still before everyone gets the hang of it.
Sample post 1 : Glen Davis awkwardly performing some Young Jeezy. (Hover over the video and uncheck the "Mute" button for the full experience.)
Sample post 2 : Michael Kidd-Gilchrist showing off his love for the brand.