words // Zack Schlemmer
In 1991 Dee Brown performed one of the most iconic NBA Slam Dunk Contest dunks ever with his soaring no-look jam that ultimately won him the contest. As you probably know, Dee pumped up his Omni Lites during his performance, giving Reebok a free commercial while exposing the Pump system to households nationwide. Dee's dunk contest performance would also ultimately make the Omni Lite one of the most iconic Reebok basketball shoes of all time. Now since it's back again with a special limited release from Reebok Classics (which has already sold out in most places as I'm writing this), our featured card in this week's Kicks on Cards Collection had to be Dee!
We have a second funky old Skybox card this week, as we spot James Donaldson in the Nike Air Force STS from 1989. We then go to a Force model from a few years later, with David Robinson in the Air Max Strong. Speaking of Forces, the master of the Air Force 1, Rasheed Wallace is next...but not wearing them! Here we get a rare look at Sheed not wearing his favorite model, but Chris Webber's classic Air Max CW, instead.
Last but not least, we have a younger, less-tattooed Kenyon Martin in the "Olympic" Air Jordan 6 Retro. Which is your favorite sneaker sighting in this week's Kicks on Cards collection?
Dee Brown -- Reebok Pump Omni Lite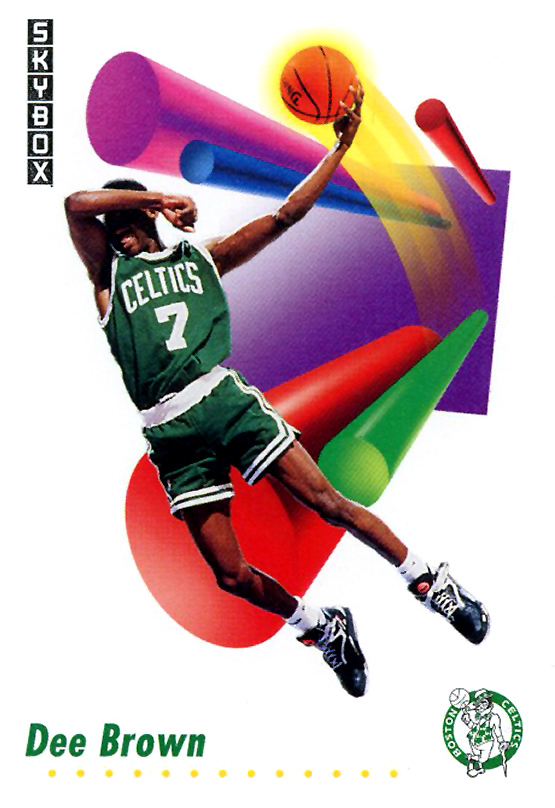 James Donaldson -- Nike Air Force STS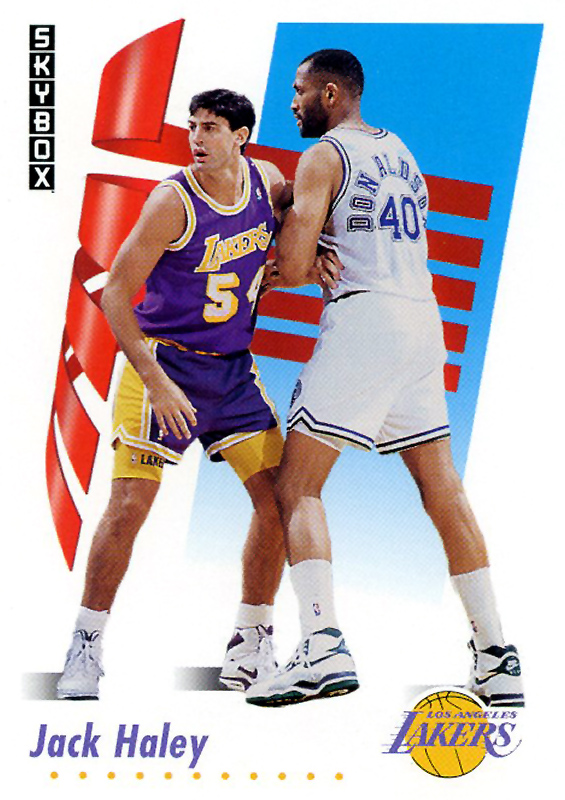 David Robinson -- Nike Air Max Strong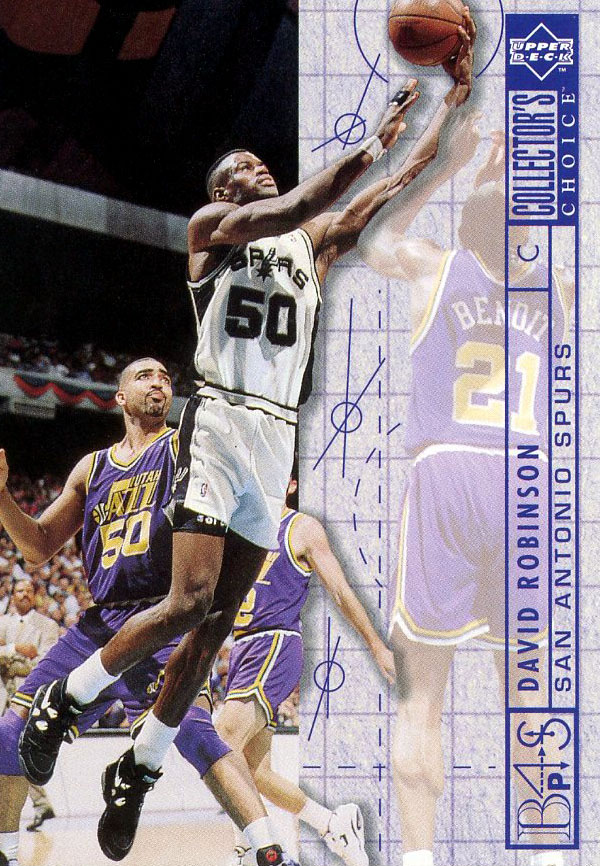 Rasheed Wallace -- Nike Air Max CW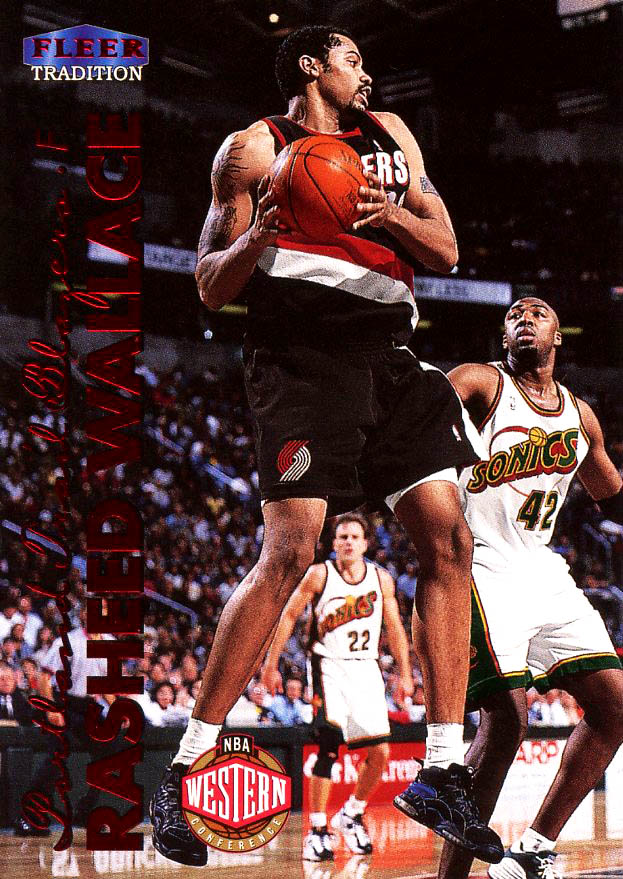 Kenyon Martin -- Air Jordan 6 Retro