words // Brandon Richard
As you know, Reebok Classics will re-issue the Shaqnosis for the first time next month. In addition to the original Black/White colorway, a plethora of new styles will be released throughout the year, including the Silver/Pink pair pictured below.
Seen next to the Miami Heat "Florida Rivalry Pack" colorway, this girl's make-up alternates silver and pink blocking with a high gloss and patent finish. It also appears that black helps out on the upper eyelets and outsole.
It's hard to imagine older heads accepting the new Shaqnosis colorways, but is it a good strategy to modern buyers? Even youngsters who likely never actually saw Shaq play in the Shaqnosis? Share your thoughts below and we'll update you with release information when it becomes available.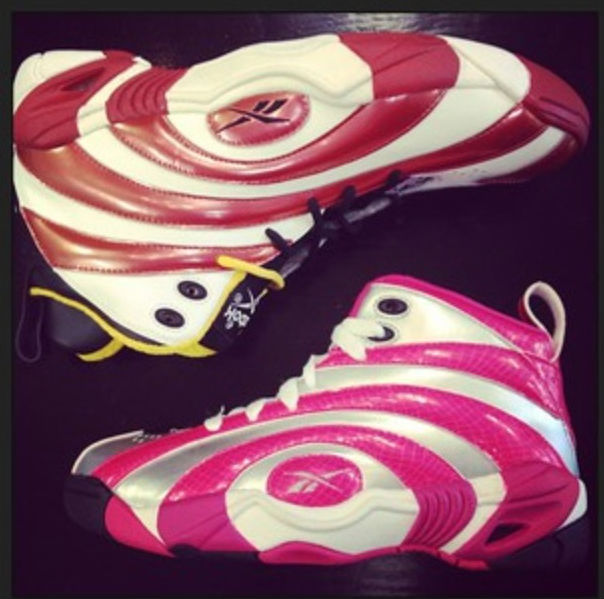 via Pump My Life