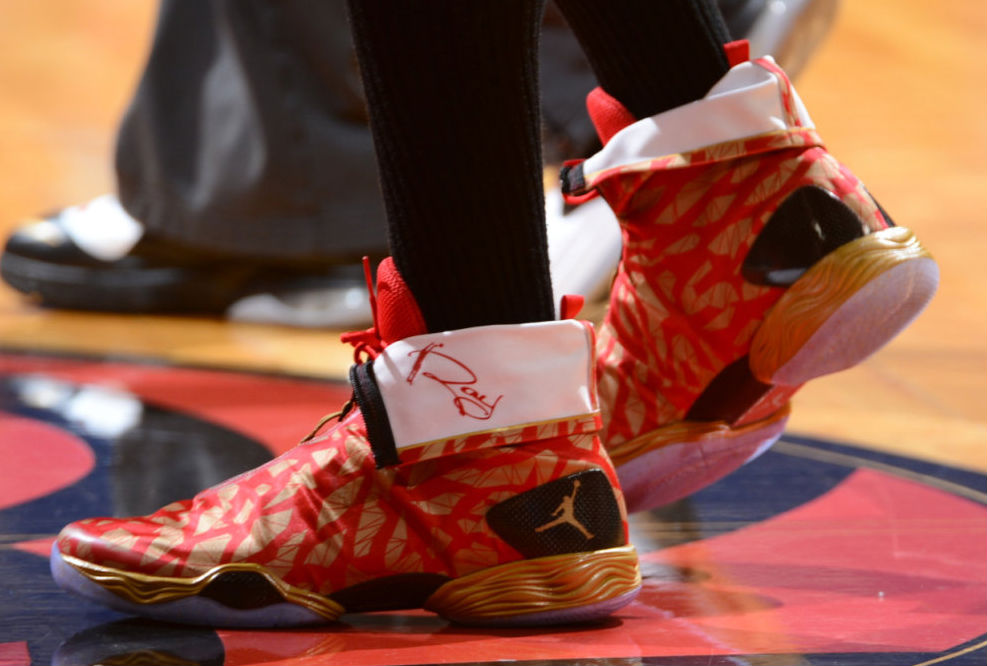 words // Brandon Richard
One of the bright spots for the Miami Heat in their Game 1 NBA Finals loss to the San Antonio Spurs? Ray Allen looked a little more like his old self, knocking down 3 of his 4 three-point shots in a 13 point, 3 rebound performance. Looking to continue his elevated level of play, Ray has been working hard at Heat practice in his Gym Red/Gold Air Jordan XX8 Player Exclusive.
Unveiled as part of a Finals four-pack last week, this XX8 PE features a fractal elephant print shroud with Ray's logo printed along the inside and championship-inspired gold accents.
Is he breaking in this pair to wear in Game 2? Find out Sunday night at 8:00 p.m. EST.