words // Zack Schlemmer
Since last week's Nike Basketball NBA Sneaker Watch, we've gone from Game 3 to Game 7 in the Eastern Conference Finals in a hard fought matchup between the underdog Indiana Pacers and defending champion Miami Heat. While the San Antonio Spurs waited to see who they would face in the Finals after a prompt sweep of the Memphis Grizzlies out West, the battle for the East was easily the best series of the 2013 Playoffs so far, with the Heat eventually winning in seven games.
LeBron James leads the way for Nike Basketball again this week, with a slew of PE colorways of his LeBron X Elite. You'll also see great Air Max Hyperposite PE's from Chris Bosh and David West, along with the newest NBA superstar Paul George's PE Hyperdunk 2012. With George's breakout play in the playoffs this year, we're eager to see what Nike Basketball will hook him up with next season!
Check out all of the Nike Basketball footwear from the Eastern Conference Finals, and tune in next week for what will surely be a great recap of Nike Basketball footwear for the Finals.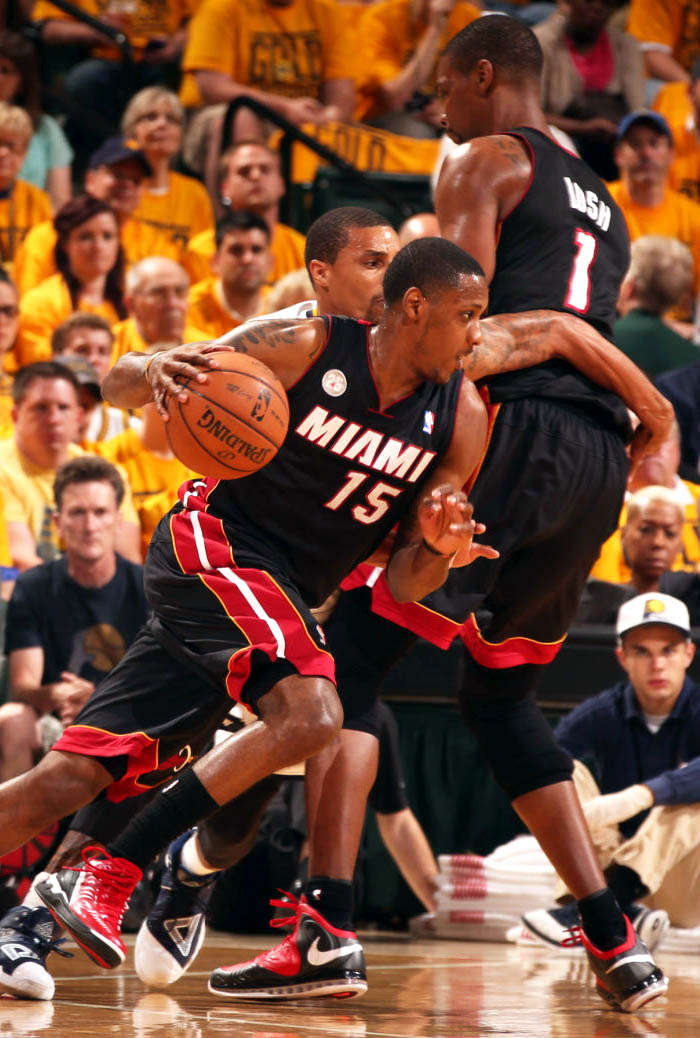 Chris Bosh -- Air Max Hyperposite PE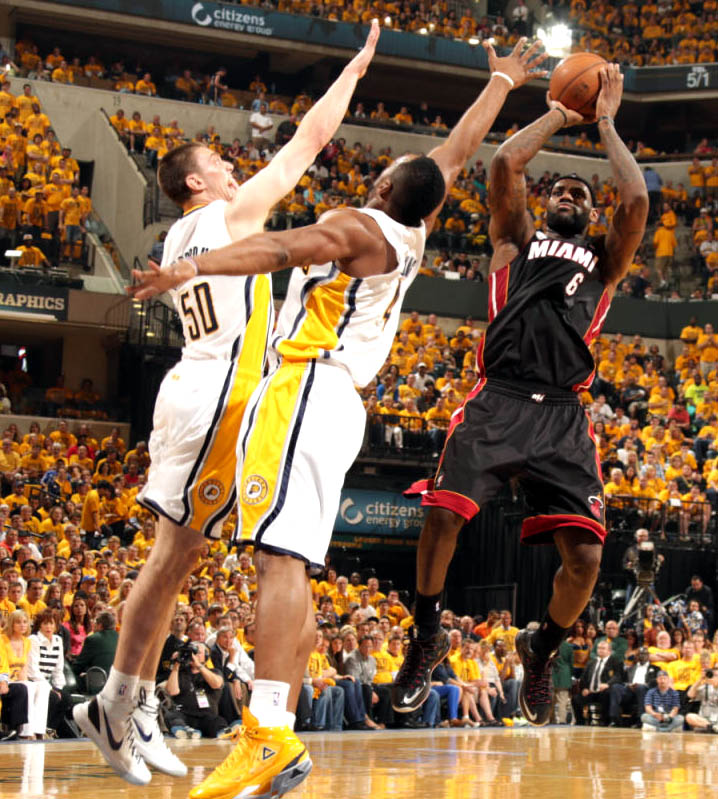 Tyler Hansbrough -- Hyperdunk 2011 Elite // LeBron James -- LeBron X Elite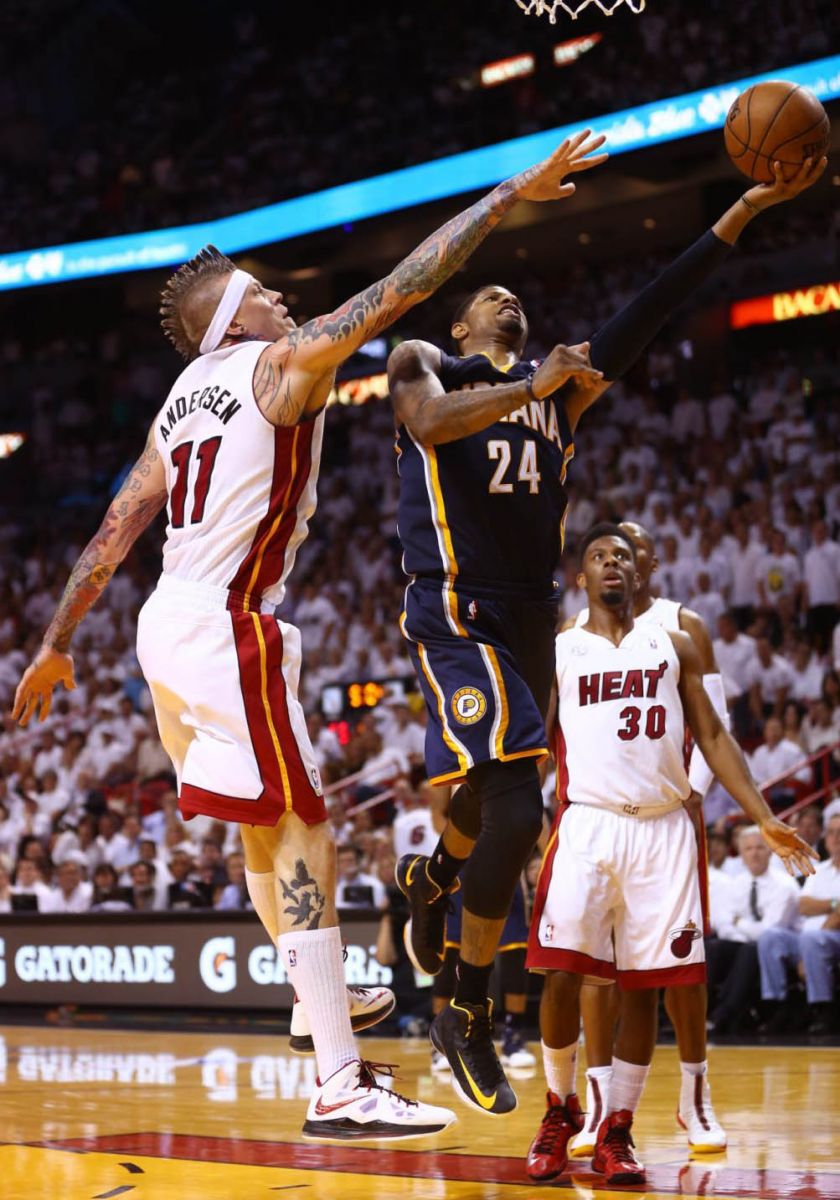 Birdman -- LeBron X // Paul George Hyperdunk 2012 PE // Norris Cole Hyperdunk 2012 iD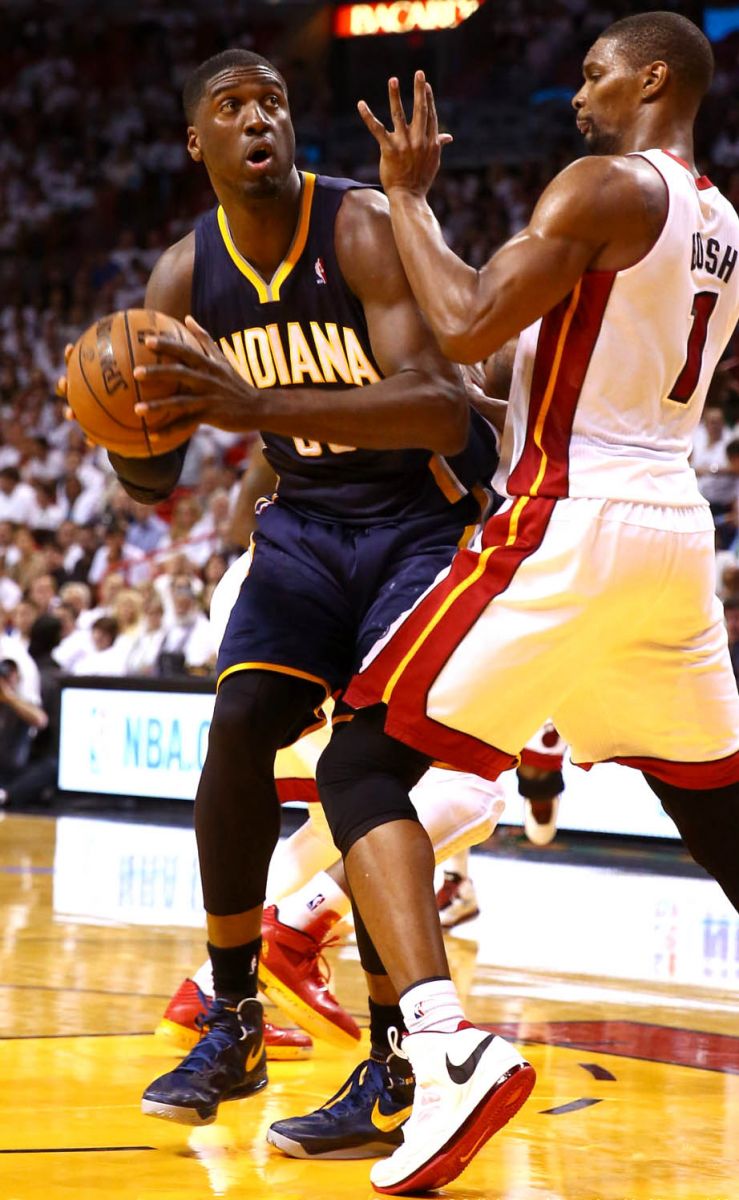 Roy Hibbert -- Zoom Hyperfuse 2012 PE // Chris Bosh -- Air Max Hyperposite PE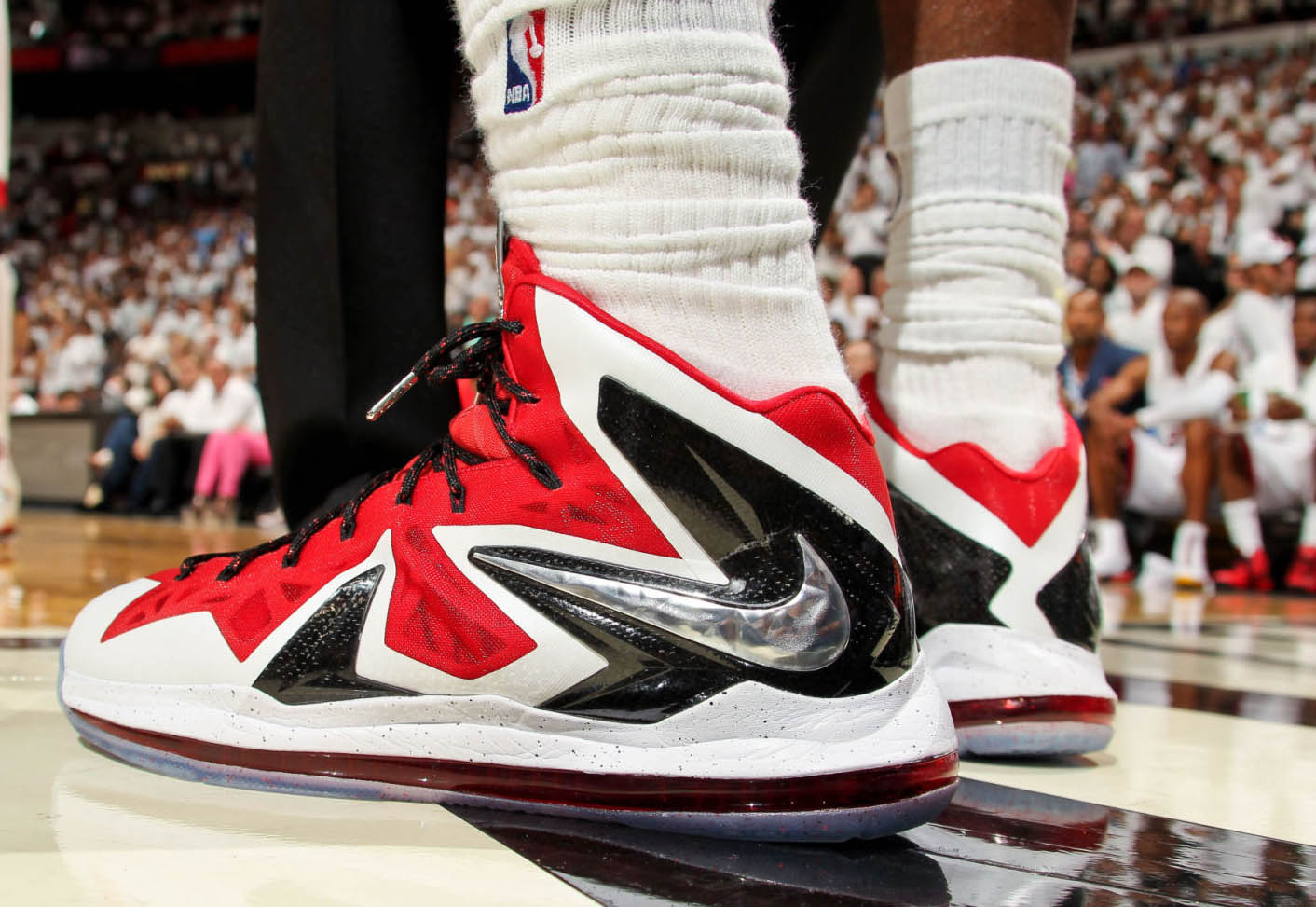 LeBron James -- LeBron X Elite PE (Game 5, First Half)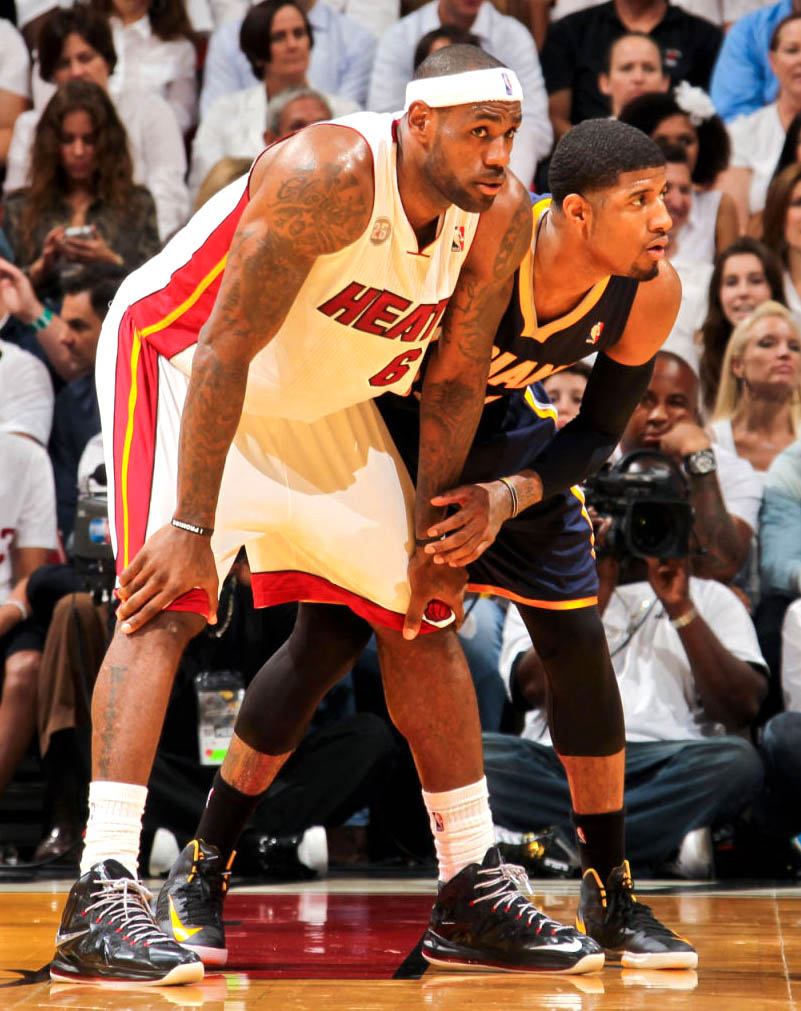 LeBron James -- LeBron X Elite PE (Game 5, Second Half)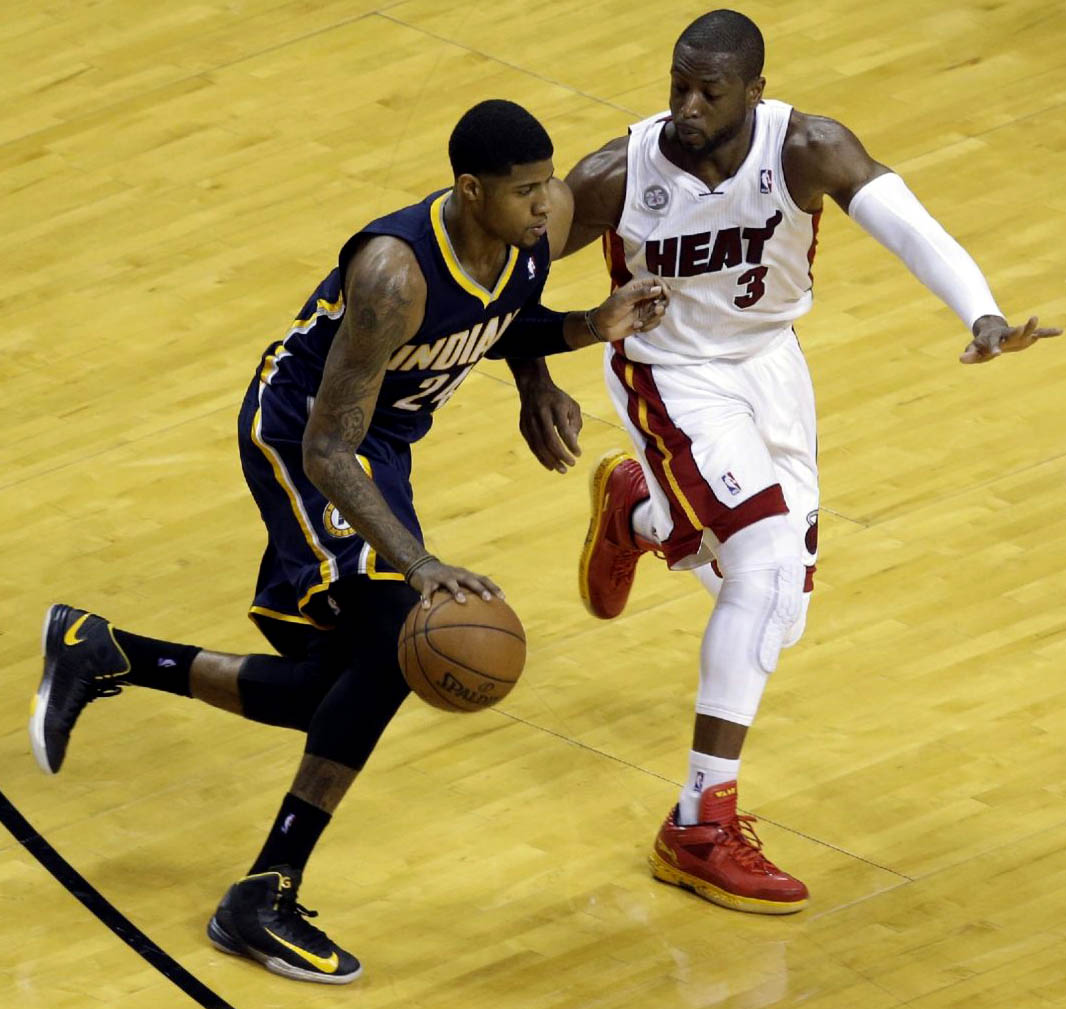 Paul George -- Hyperdunk 2012 PE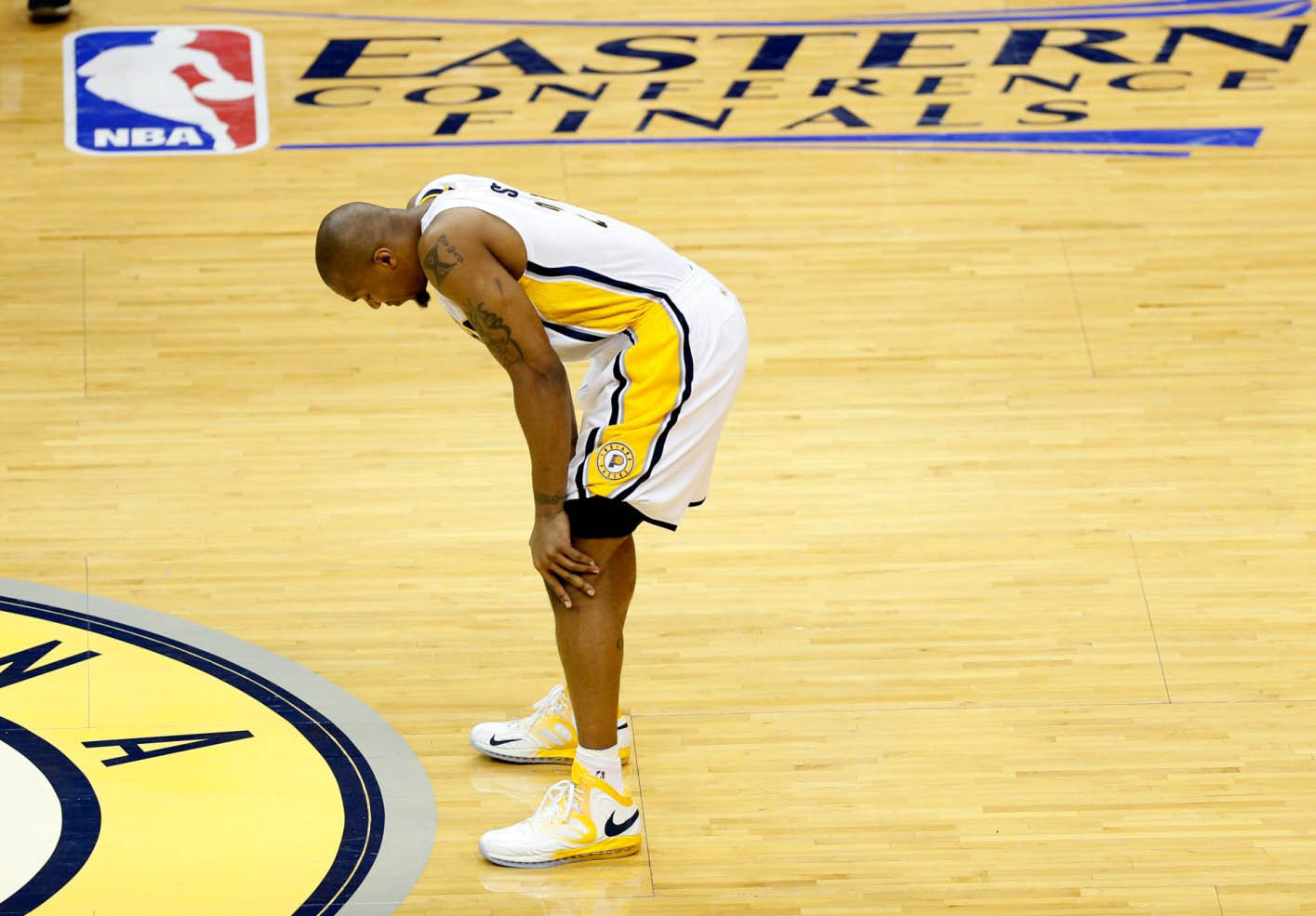 David West -- Air Max Hyperposite PE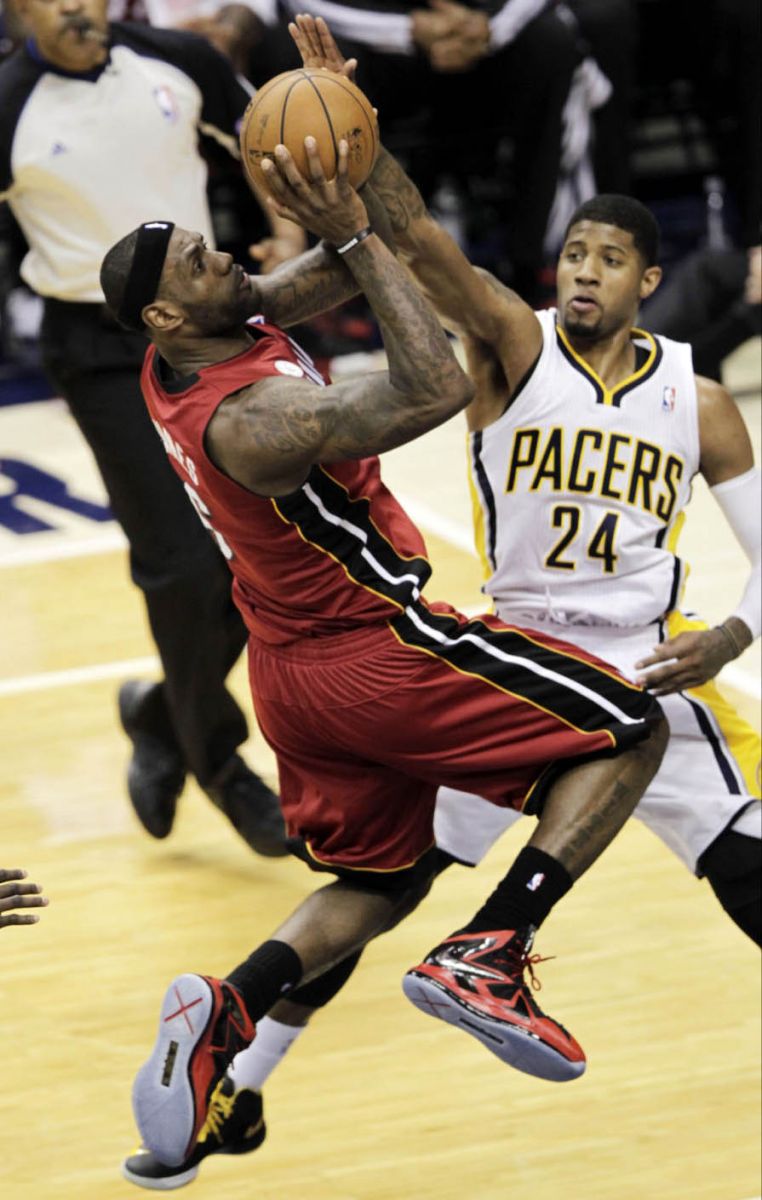 LeBron James -- LeBron X Elite PE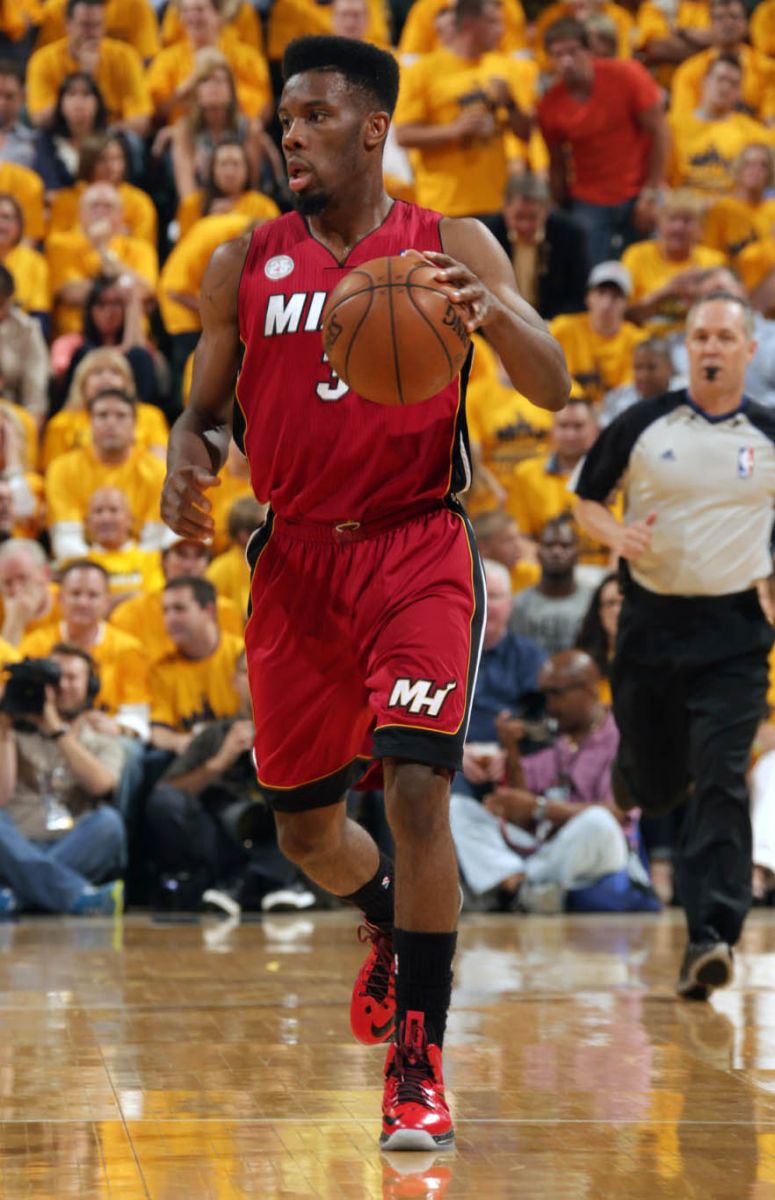 Norris Cole -- LeBron X iD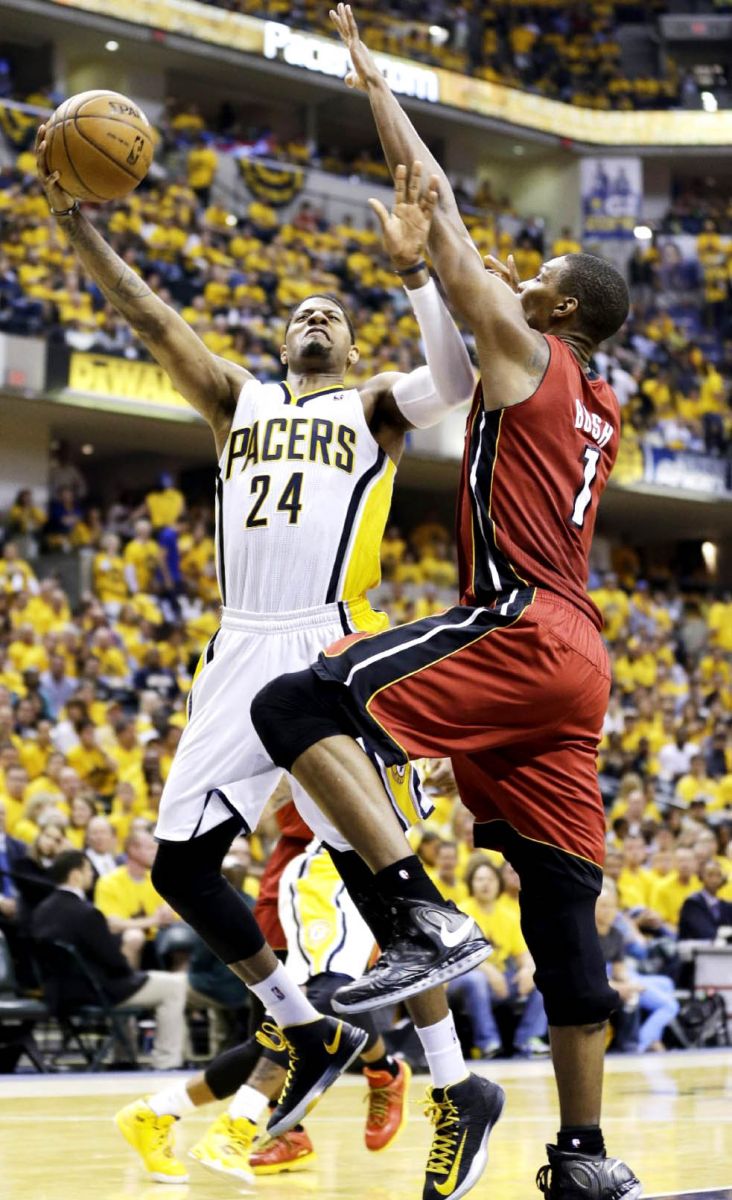 Paul George -- Hyperdunk 2012 PE // Chris Bosh -- Air Max Hyperposite PE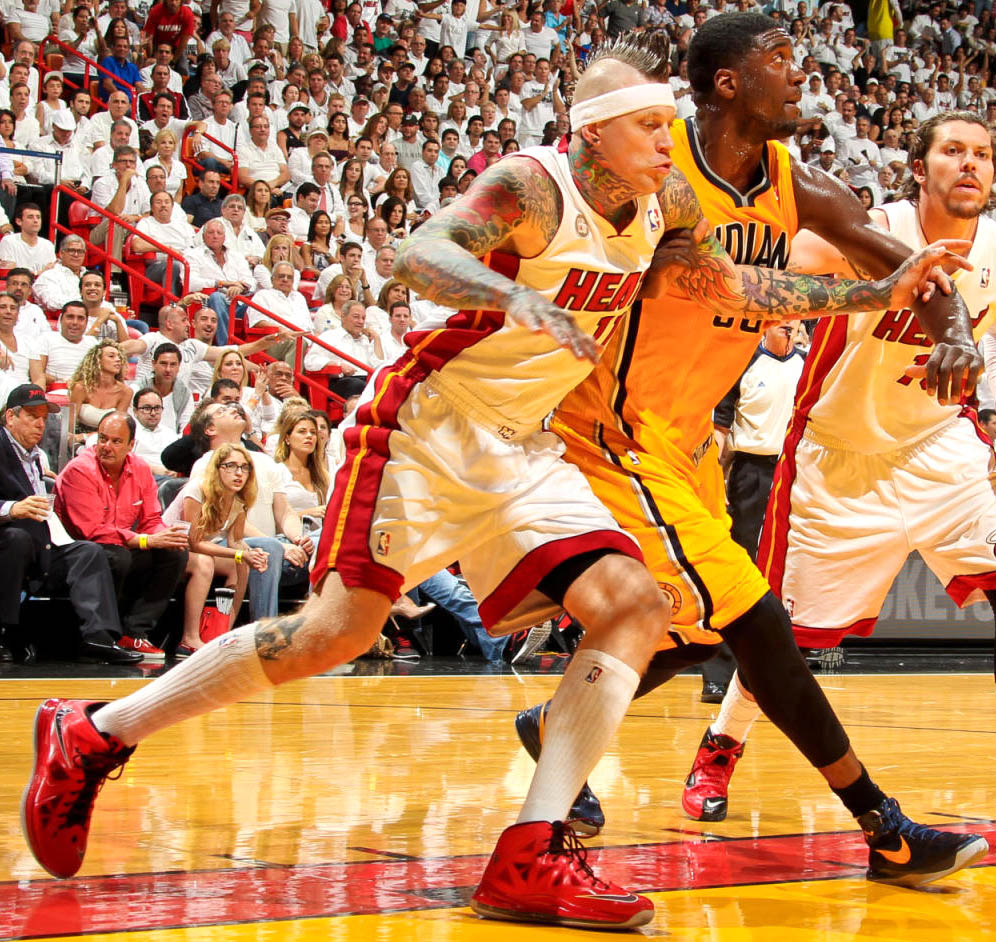 Birdman -- LeBron X iD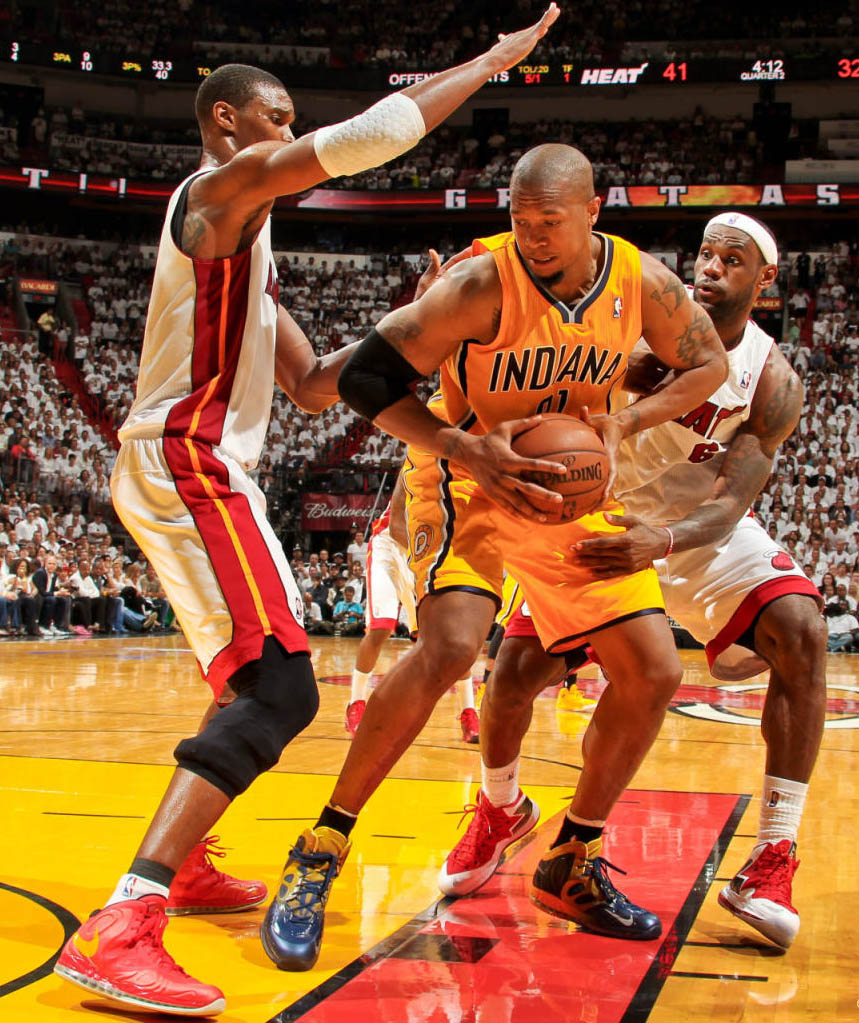 Chris Bosh and David West -- Air Max Hyperposite PE // LeBron James -- LeBron X Elite PE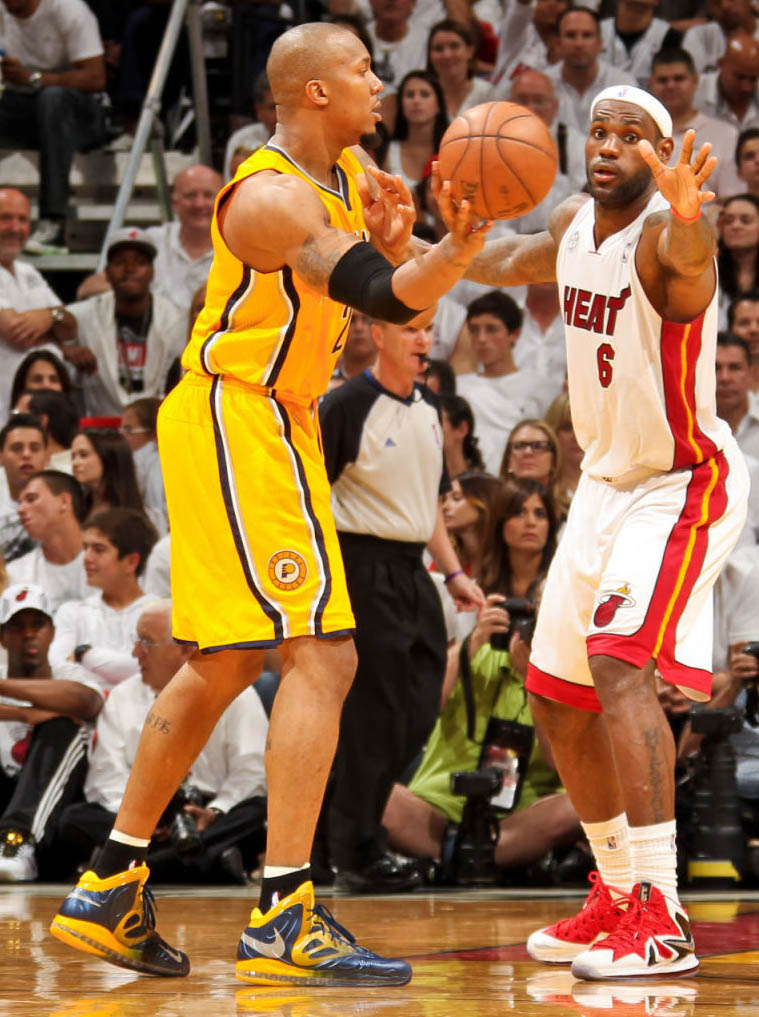 David West -- Air Max Hyperposite PE // LeBron James --LeBron X Elite PE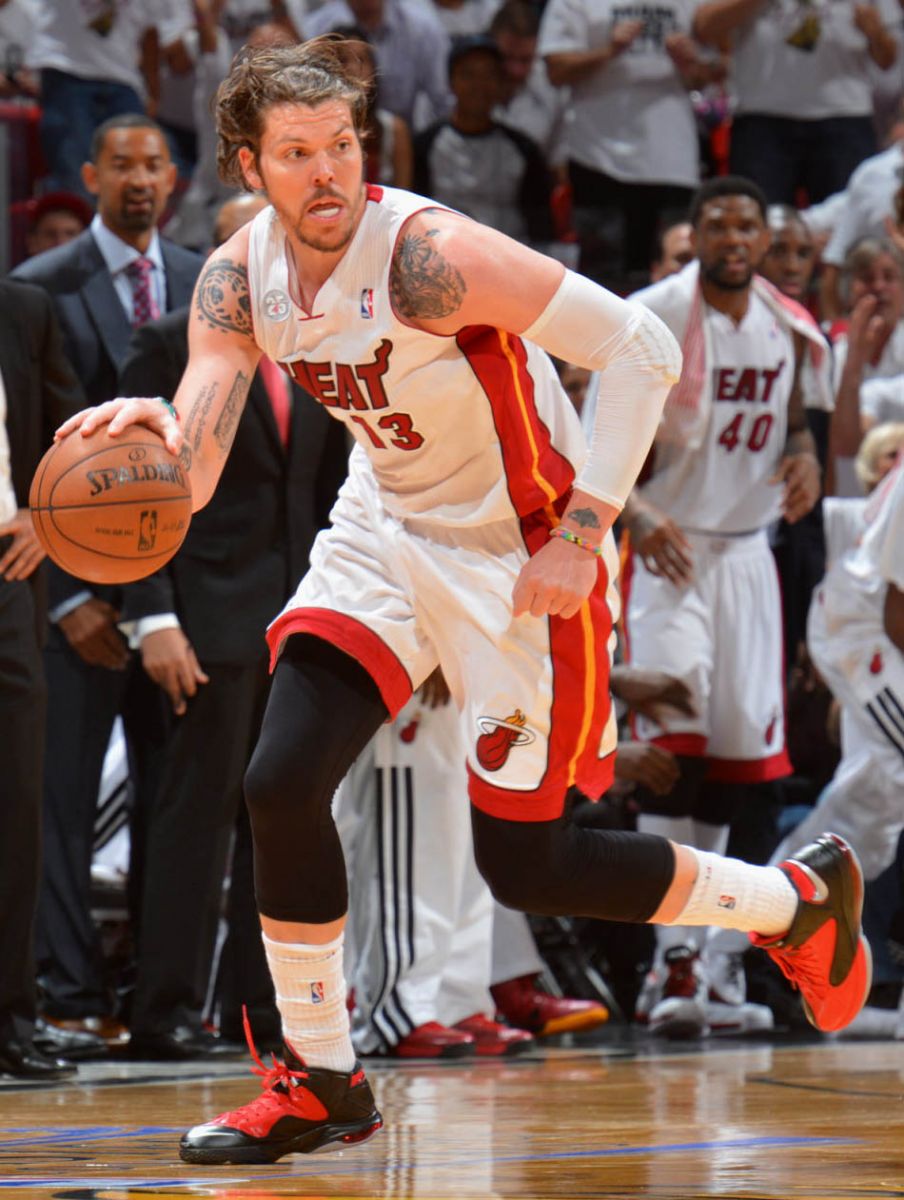 Mike Miller -- Air Max Ambassador 5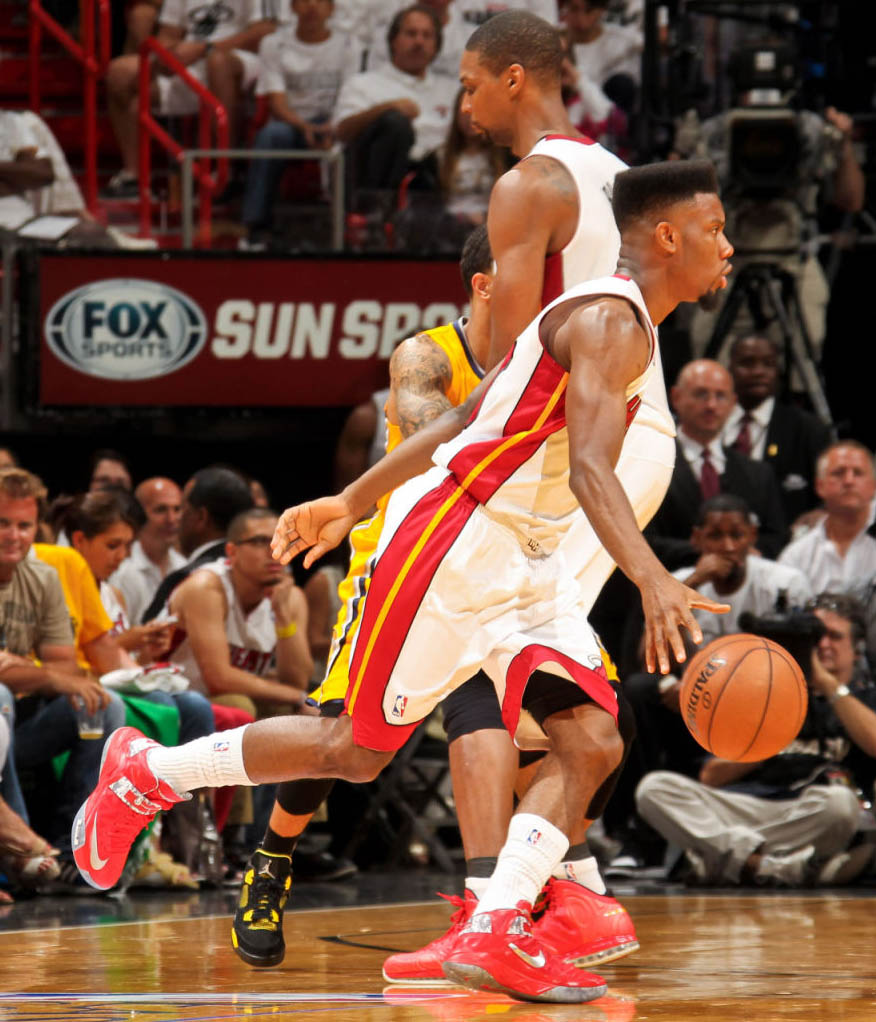 Norris Cole -- Zoom Soldier 6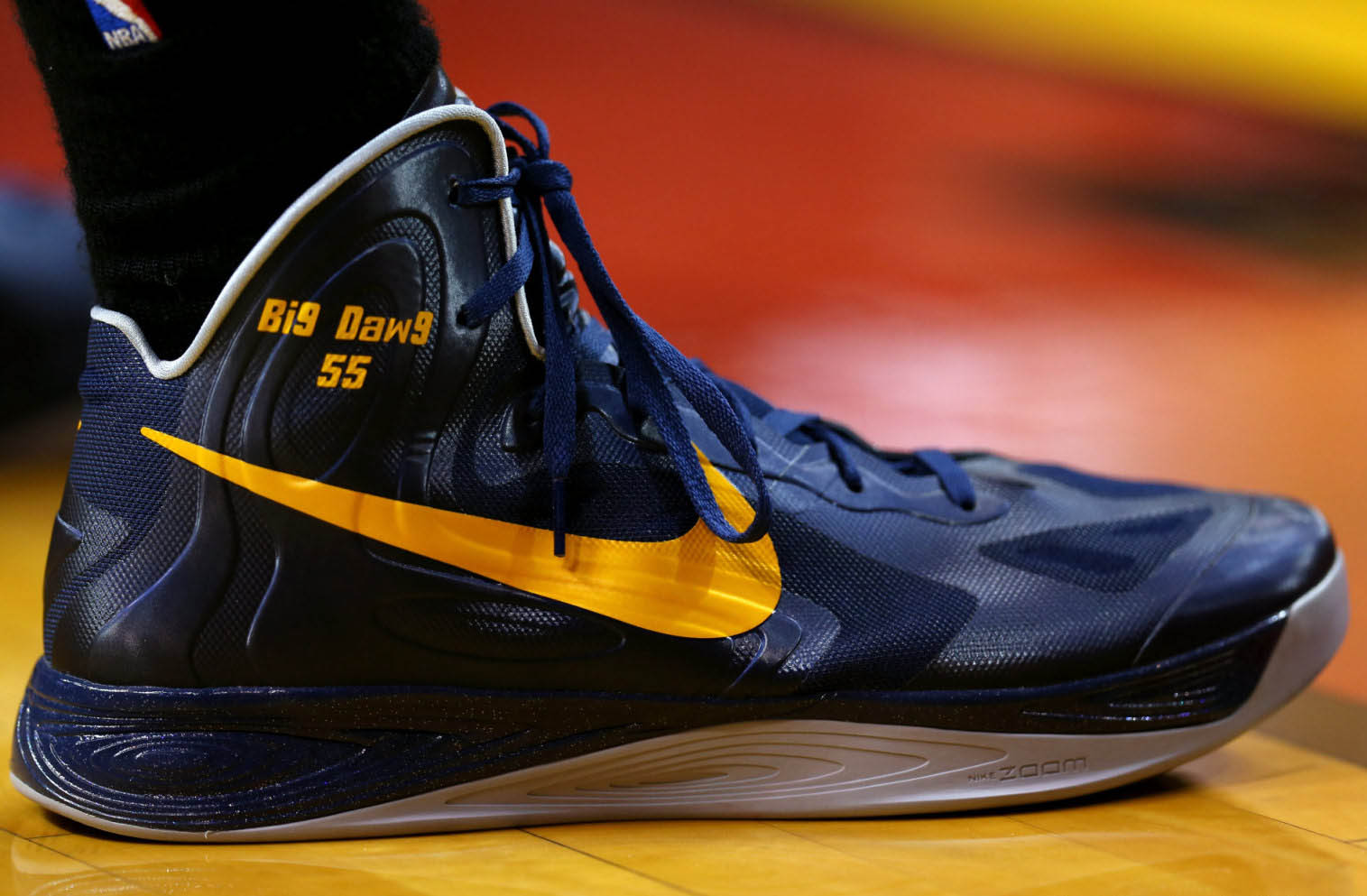 Roy Hibbert -- Zoom Hyperfuse PE