words // Nick DePaula
During every NBA playoff game, we're hit with non-stop questions on Twitter about what players are wearing.
While people have been curious during the postseason about the footwear choices of LeBron James, Tim Duncan, Paul George and Carmelo Anthony, there was always a constant question that for some reason never went away: "What is Matt Bonner wearing?"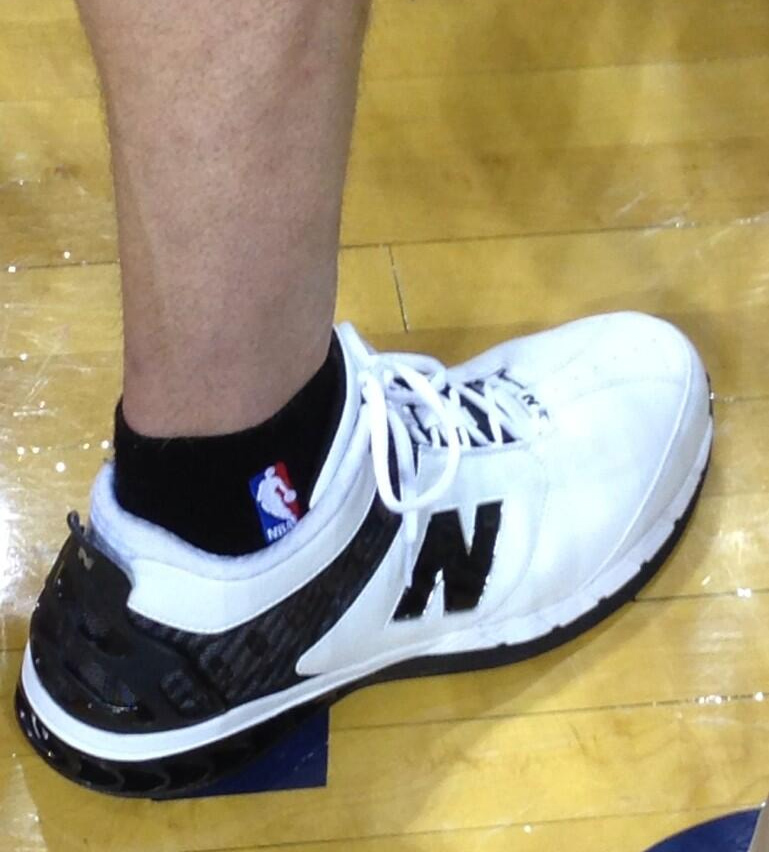 As you may have noticed, we went with the same exact answer every time: "New Balance for life."
Well, that might not be the case for much longer, as SLAM's Adam Figman recently uncovered in a chat with Matt about his dwindling stash of New Balance BB 8026 Zips.
"I'm down to these and two more pairs," Bonner, while pointing down at the pair on his feet, revealed this week. "I just brought these out, so they'll get me through the rest of the season. I've got two more pairs for next year. I usually go through three pairs each season."
He wears the same boring white and black colorway all season long, for home and away games, and other than the time his shoes completely exploded mid-game, he seems to be perfectly satisfied.
Sadly though, it would appear he's close to running out of pairs.
"Very close," he sighed. "If I was smart, I'd try to find something this summer that's comfortable besides these."
In theory, there are literally hundreds of options that Bonner could look to in the quest for a comparable or better basketball shoe. Getting more from New Balance is apparently out of the question though.
"These are so old they don't make 'em anymore," said Bonner. "I tried, trust me. I even went on eBay. Nothing."
What would you suggest Matt take a look at for his next pair of shoes?