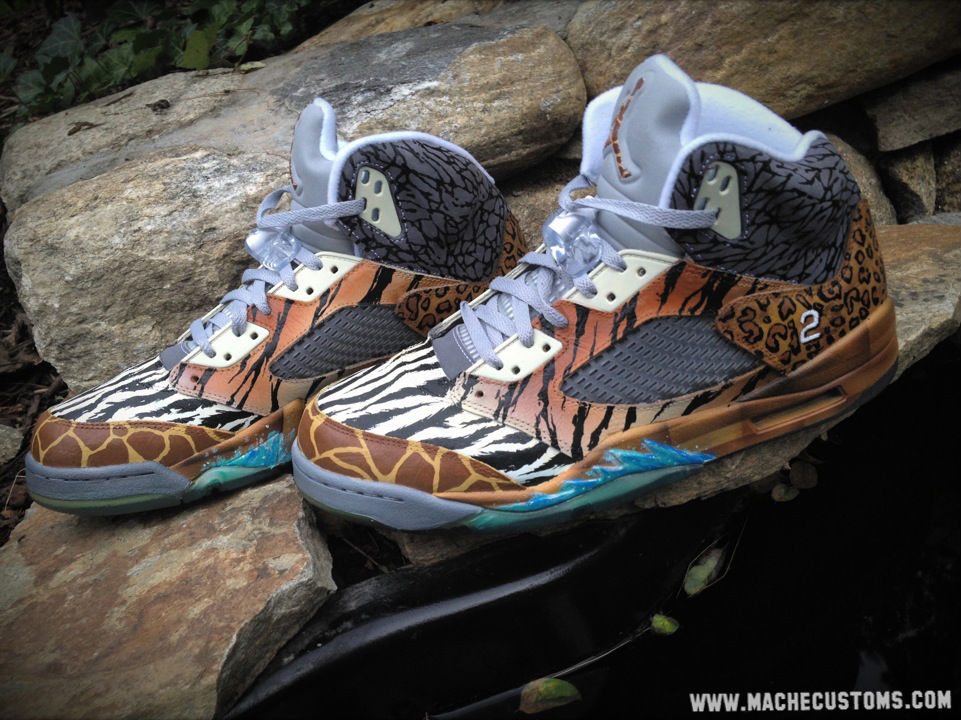 words // Brandon Richard
Mache gets a little biblical with his latest custom project, an Air Jordan 5 Retro inspired by Noah's Ark.
The shoes' midsoles represent the ark weathering the flood, playing off the existing teeth to emulate the waves. Outsoles were dyed aqua to complete the illusion. Uppers feature animal prints, symbolic of the animals taken on the ark and the number "2" was left on the heel to represent two of each animal species being taken.
Certainly one of the more unique custom projects we've seen in a while. What do you think of the "Noah's Ark" Air Jordan 5 Retro? Let us know in the comment section and follow @MACHE275 on Twitter and Instagram for future project updates.