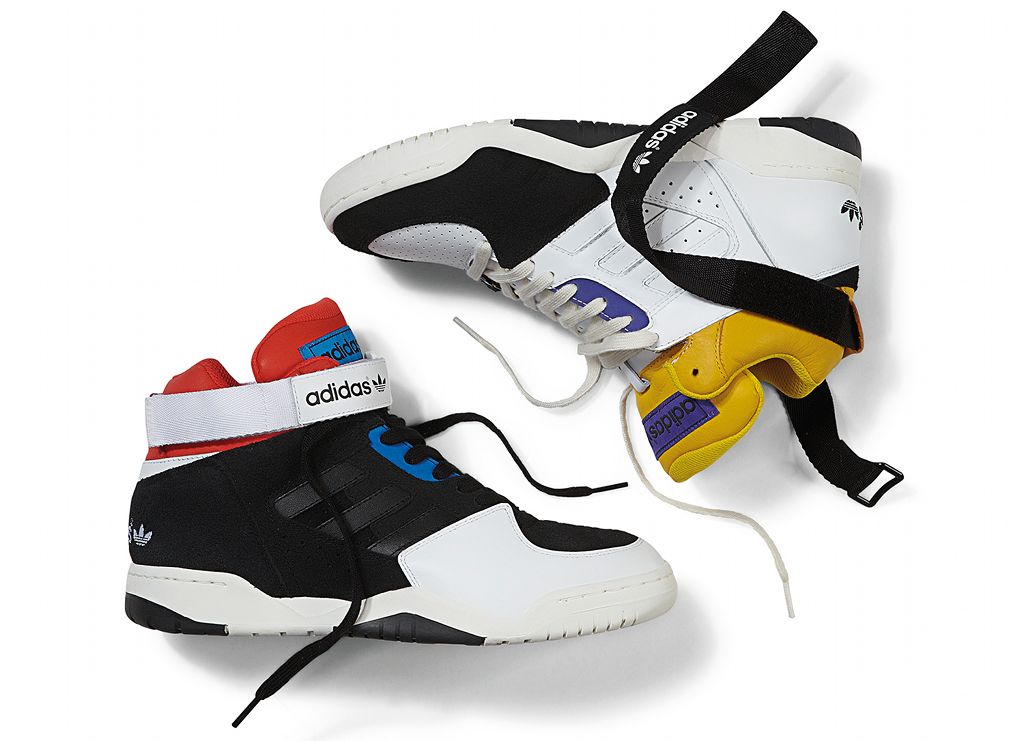 words // Brandon Richard
A lesser known court silhouette from the early 90s, the adidas Originals ENFR Mid is making a return to retail.
The ENFR (or Enforcer) Mid has a simple, classic design, with a synthetic ankle strap to add support on the court and on the streets. A thick dual-color rubber sole and a mass-perforated tongue gave this shoe a unique look that stood out from competitors.
Available in White/Black-Gold-Purple and Black/White-Red-Blue globally in July