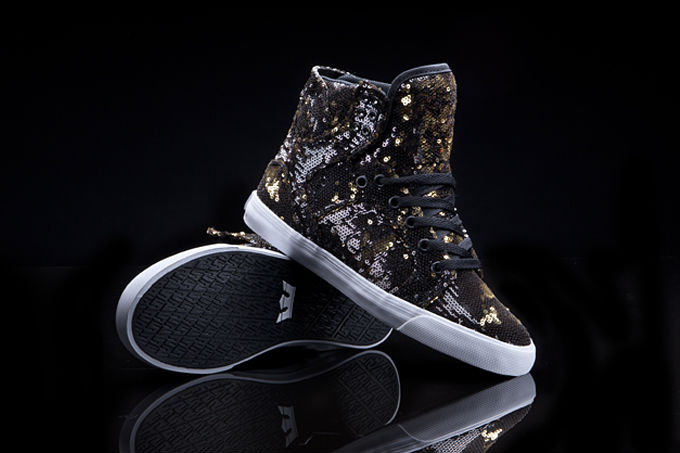 words // Brandon Richard
Supra Footwear has once again collaborated with eyewear and accessory brand A-Morir to create what they're calling a "dazzling" version of the Skytop. Last summer, Supra launched its women's line with the first A-Morir Skytop.
The black and gold sequin design was inspired by the first A-Morir Skytop, as well as Kerin Rose's JAPSET crew.
"To me," Kerin said, "these shoes represent the woman who stays true to herself, and succeeds in a man's world with her confidence, hard work, and kindness. A woman who puts her best foot forward every day, and when she does, she does it in the best fucking sneakers on the market."
The new A-Morir Skytop is available now at suprafootwear.com.