words // Nick DePaula
The cracked leather Arena from fashion house Balenciaga has been quite a hit this year (because it's an awesome shoe). While he's used to a never-ending pipeline of PEs from Nike, LeBron James recently added a new level of rarity to his collection with a custom Arena of his own, thanks to the fact that he's LeBron James.
With an assist from his stylist Rachel Johnson, this black lambskin woven upper Arena with black patent accents was made just for James. The brand normally only makes up to size 47 (size 14) available at their boutiques, and even though the shoe runs at least a full size large, it still takes some special treatment for the King to get the right fit.
Check out Bron's custom woven pair below, along with photos of three other pairs he's been spotted in, and let us know your thoughts in the comments section.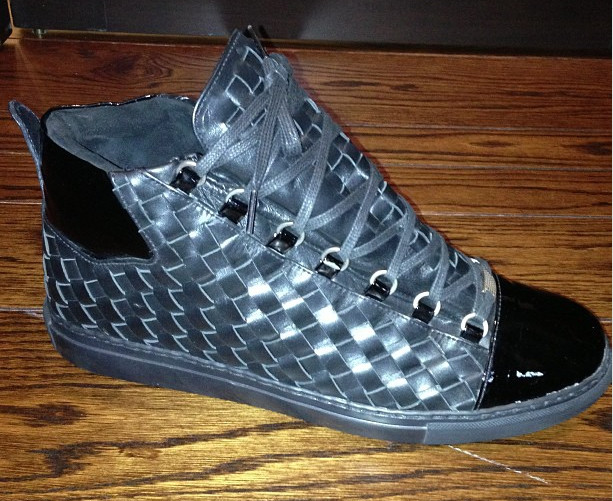 LeBron wearing the Balenciaga Arena in Noir, Ivoire & Extrablanc: