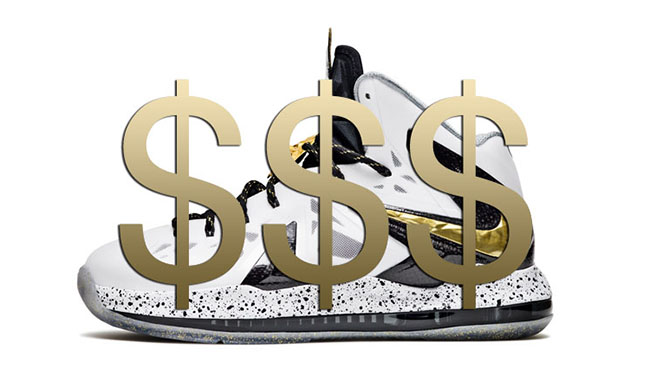 words // Zac Dubasik
Over the past few weeks, we've seen images leak for some of next season's top signature shoes. Along with those first looks have come reports of prices: $130 for the KD VI, and rumors of $200 for the LeBron XI. Considering that the KD line started out at $85, and LeBron's first model ran just $110, it'd be fair to say they've each seen a significant price increase.
And let's not forget the recently introduced Elite collections. $260, $200 and $180 for LeBron, Kobe and KD. These come on the heels of the $250 Air Jordan XX8. Even the relatively low-tech Derrick Rose line clocked in this season at $160. That's a $60 increase from the Rose 1, with little in the way of new performance features.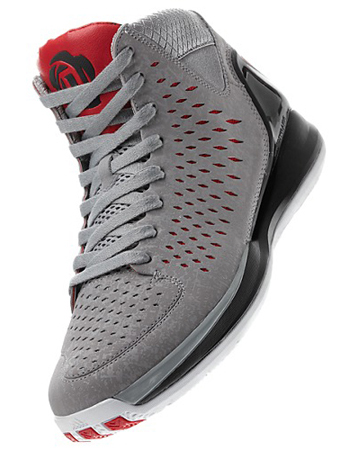 There's no doubt that gimmicks like modularity and Nike+ have helped push prices up at a swift rate. Initial reports last August by outlets such as the Wall Street Journal had the Nike+ Sport Pack LeBron X retailing at $315. While it ultimately released at $270, that was still $90 more than the standard X, for a feature with a limited, at best, audience.
Nike has a long tradition of pushing the limits of technology, which in turn, drives up prices. When the Foamposite One released in 1997 for $180, it was met with shock. (They're now $220, of course.) But as drastic as the price was then, it was so new and different that it almost made sense. It didn't have tacked on gimmicks to push the price up any further. And still, it was just one shoe. It was another 5 years before a shoe would top that price, when the Air Jordan XVII (packaged in a briefcase, perhaps a tacked on gimmick) debuted at $200.
These days, we are seeing prices rise significantly from year to year. The aforementioned Air Jordan XX8 featured no modularity or electronic gimmicks. That's $250 for just a shoe. To its credit, the XX8 was also an absolute standout on-court performer – our favorite of the season. That's great for basketball players, but hard to justify for those who never step on a court.
What are your thoughts on the rising prices of kicks? Are these increases justifiable based on the advancing technologies the shoes use?
Are you any more or less likely to buy your favorite signature athlete's next shoe based on the price? How high might things go, and are you worried that the following season's kicks will be even more expensive? Let us know in the comments.