words // Zack Schlemmer
images // Jotham Porzio
With the announcement of tennis legend Andre Agassi's renewed partnership with Nike earlier this week, we figured there was no better time to take a look at one of his best tennis shoes. Enter the Nike Air Challenge Huarache, in this edition of Throwback Thursday.
The Air Challenge Huarache is one of the greatest, but lesser known, models from Tinker Hatfield's early Huarache line. Of course you know the original Air Huarache runner and the Air Flight Huarache basketball shoe, both certified legends in the sneaker world, but Agassi's Huarache from that same era has been mostly forgotten in the sands of time. Why? Probably because it's a tennis shoe, which made it doomed to never get the same exposure as a running or basketball model. Nonetheless, it has a strong case for being one of the coolest Huarache models ever, from any sport.
Like Andre's mullet, the Challenge Huarache was business in the front and party in the back with its fairly simple toe to crazy heel transition. First you get large vent holes and speckles in the midfoot, then all hell breaks loose in the back with the cut-out Huarache ankle, a wildly patterned heel panel, a few more speckles, and some visible Air for good measure.
Add the fact that the Air Challenge Huarache helped Agassi win his first and only Wimbledon tournament (in a toned down Wimbledon-appropriate white and grey version), and you have one epic tennis shoe. Check out an original pair of the White-Black-Bright Goldenrod colorway below. Who is ready for some classic Agassi models to return?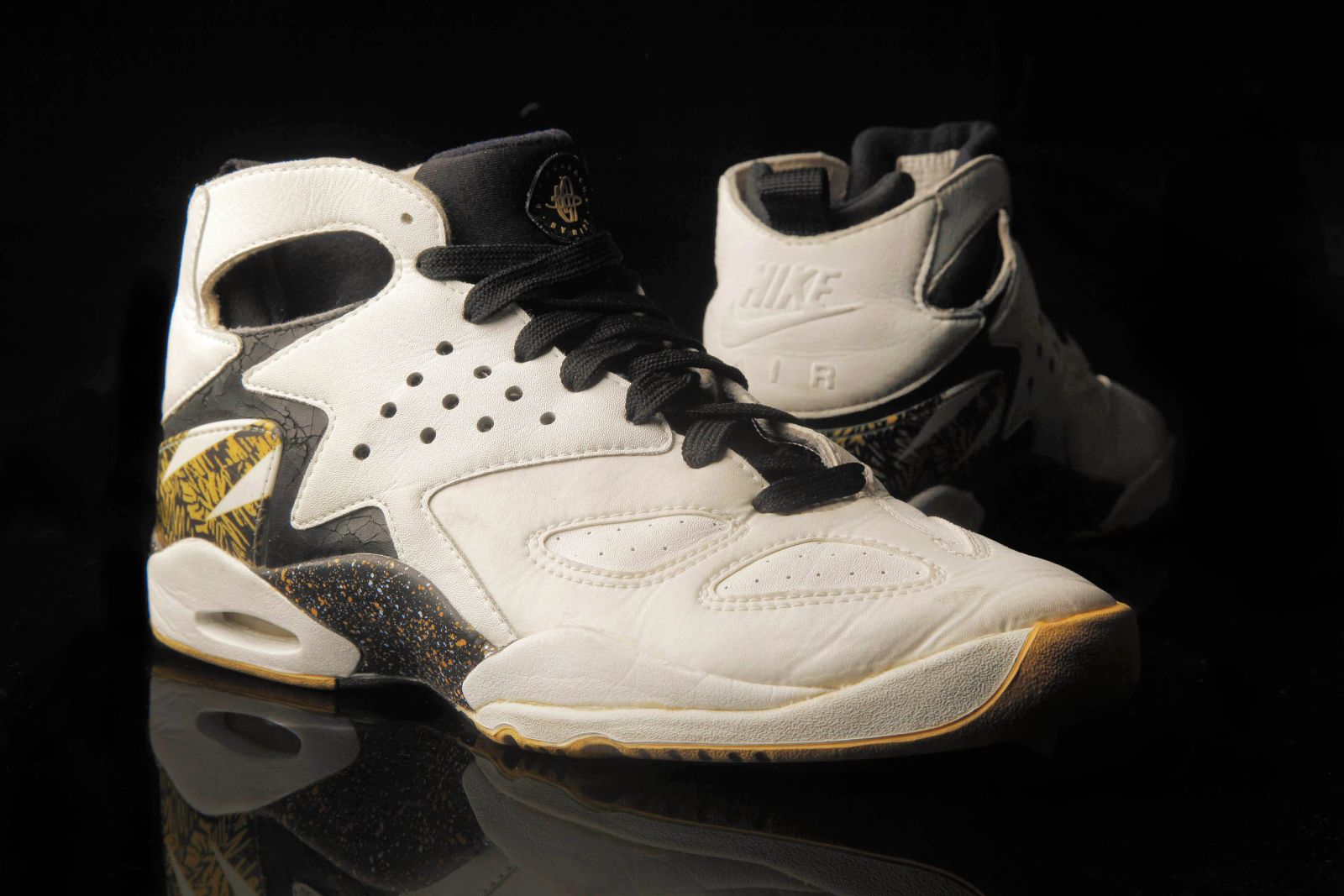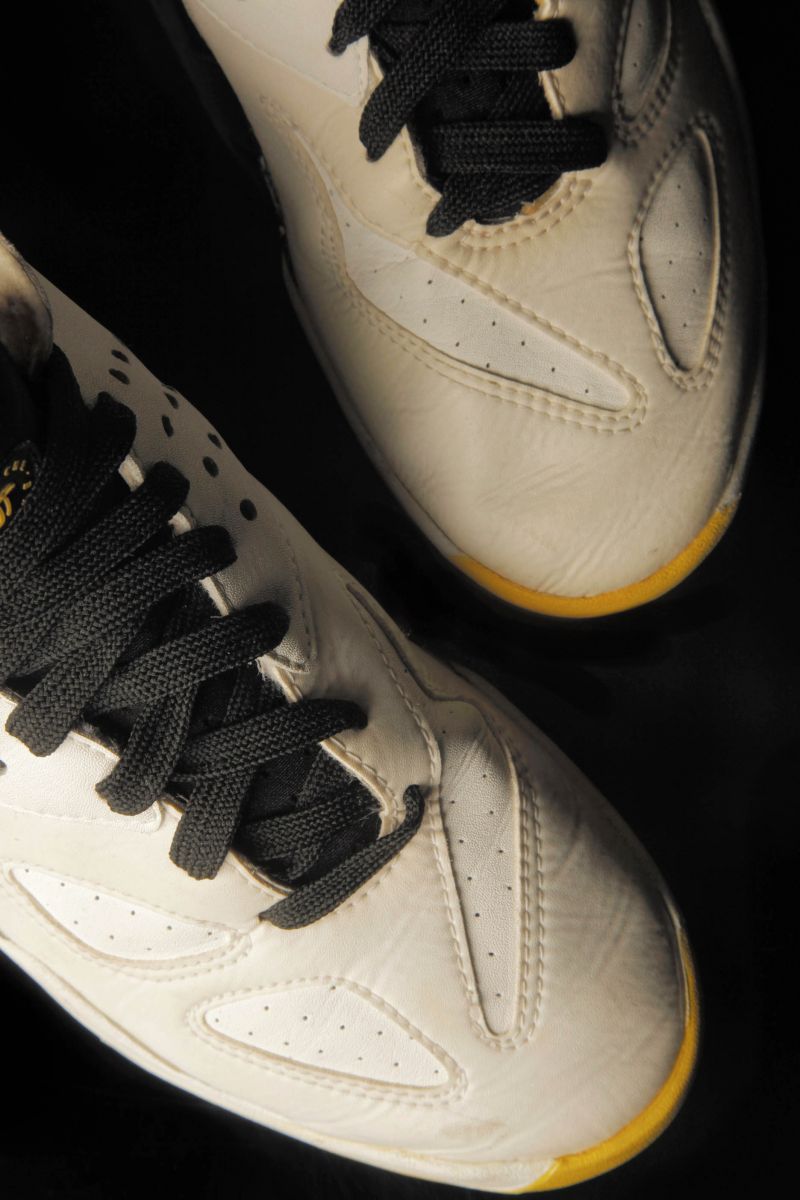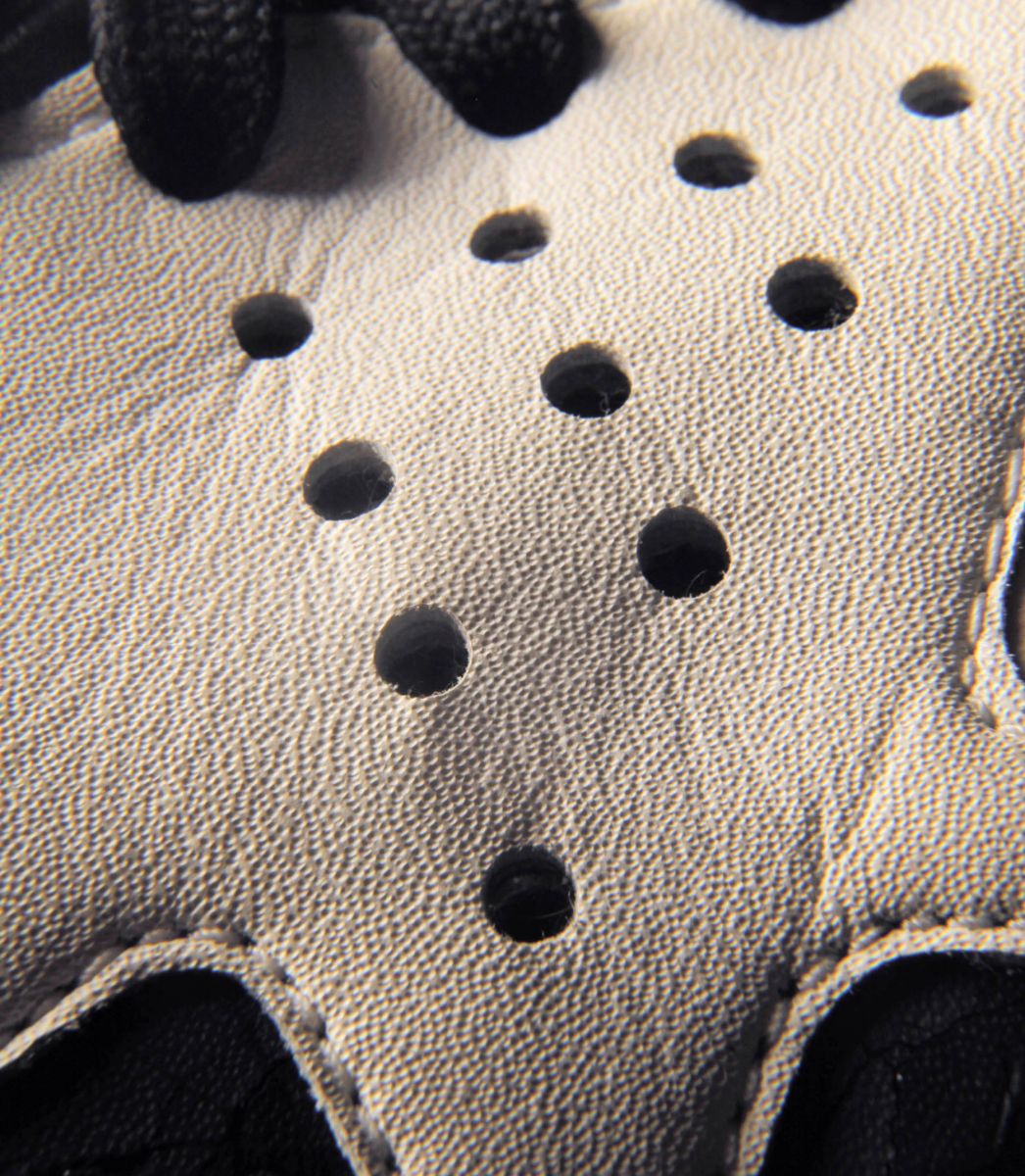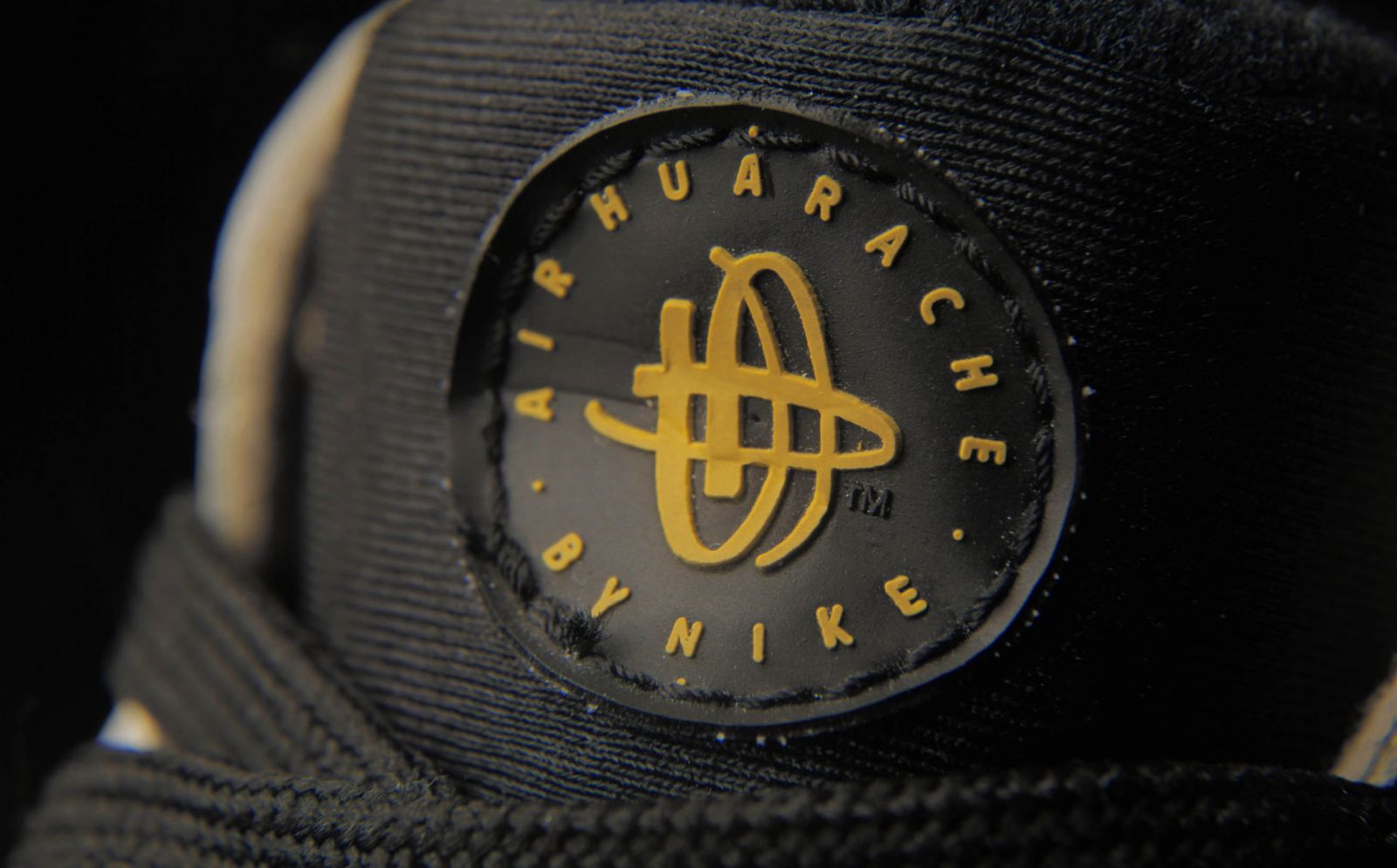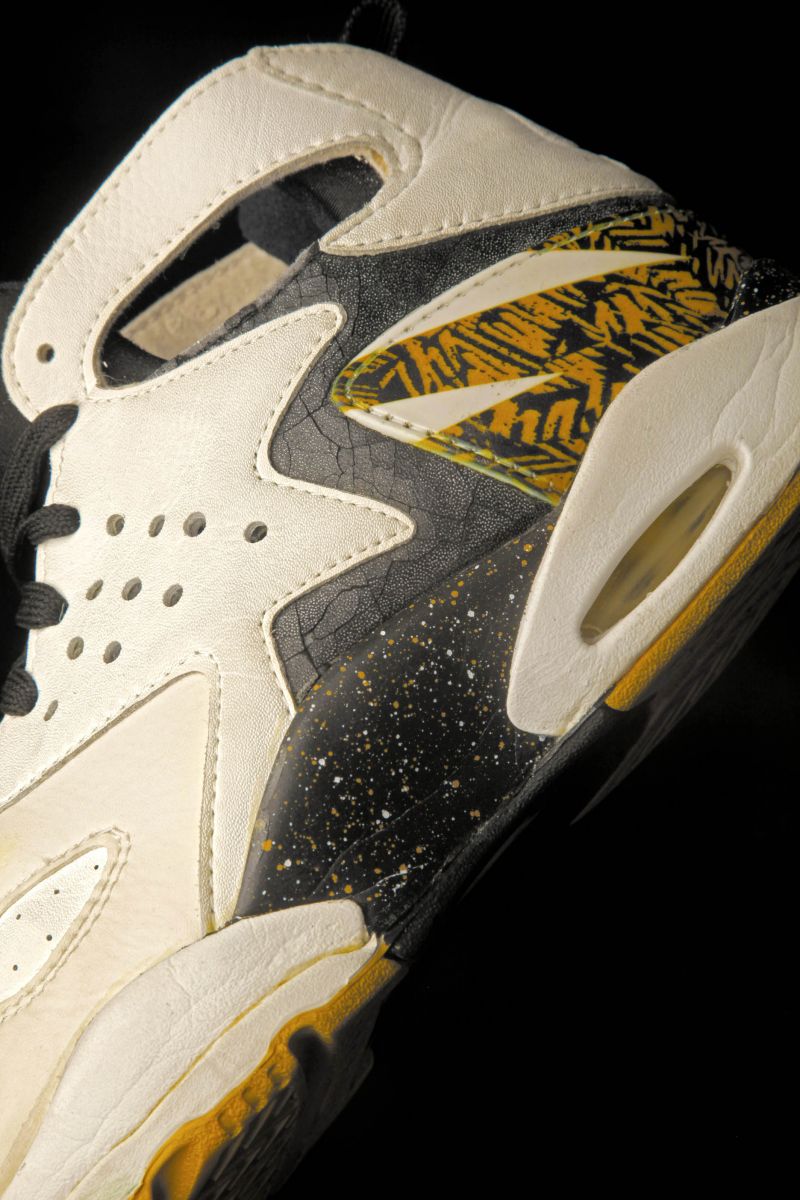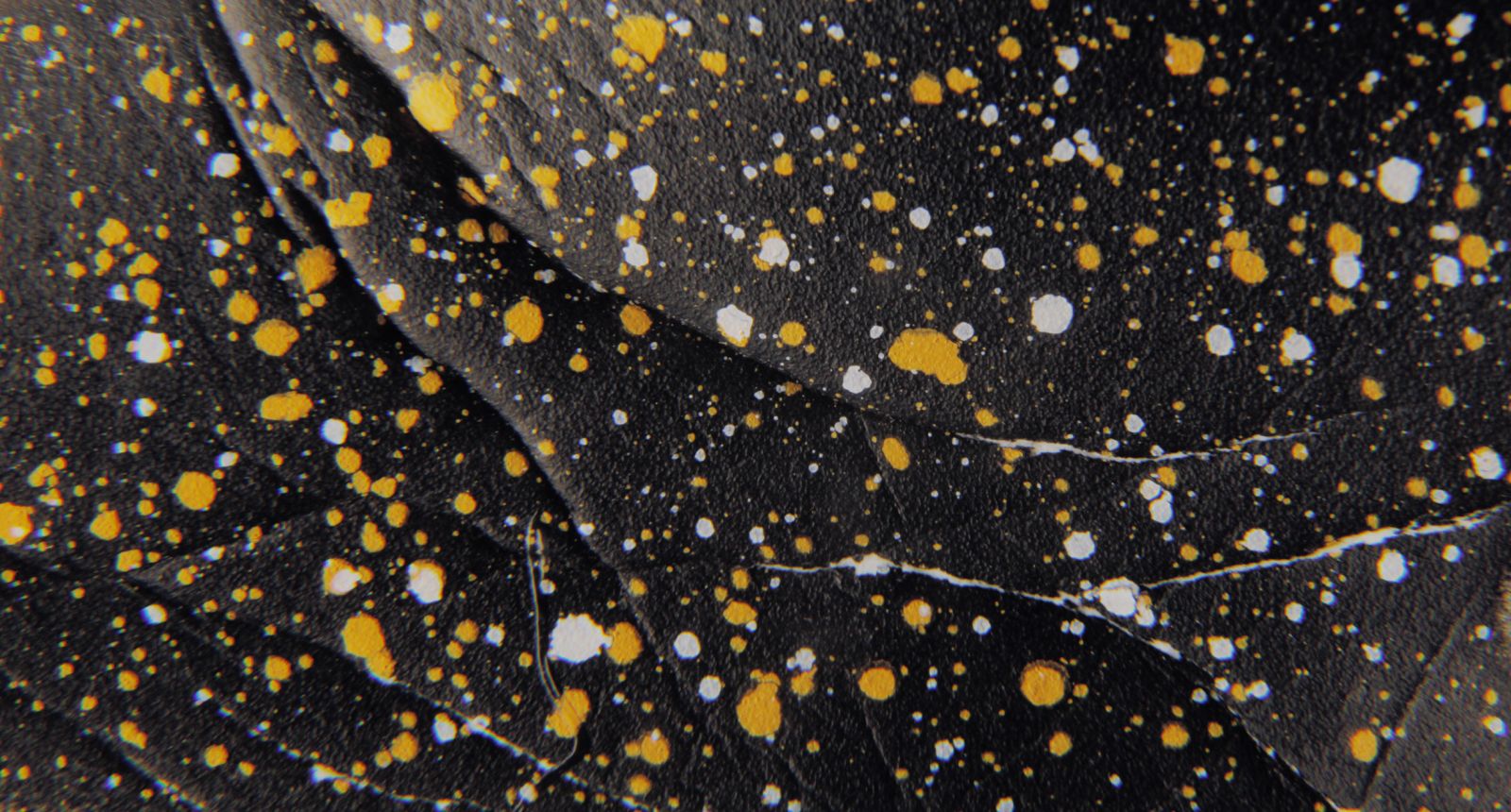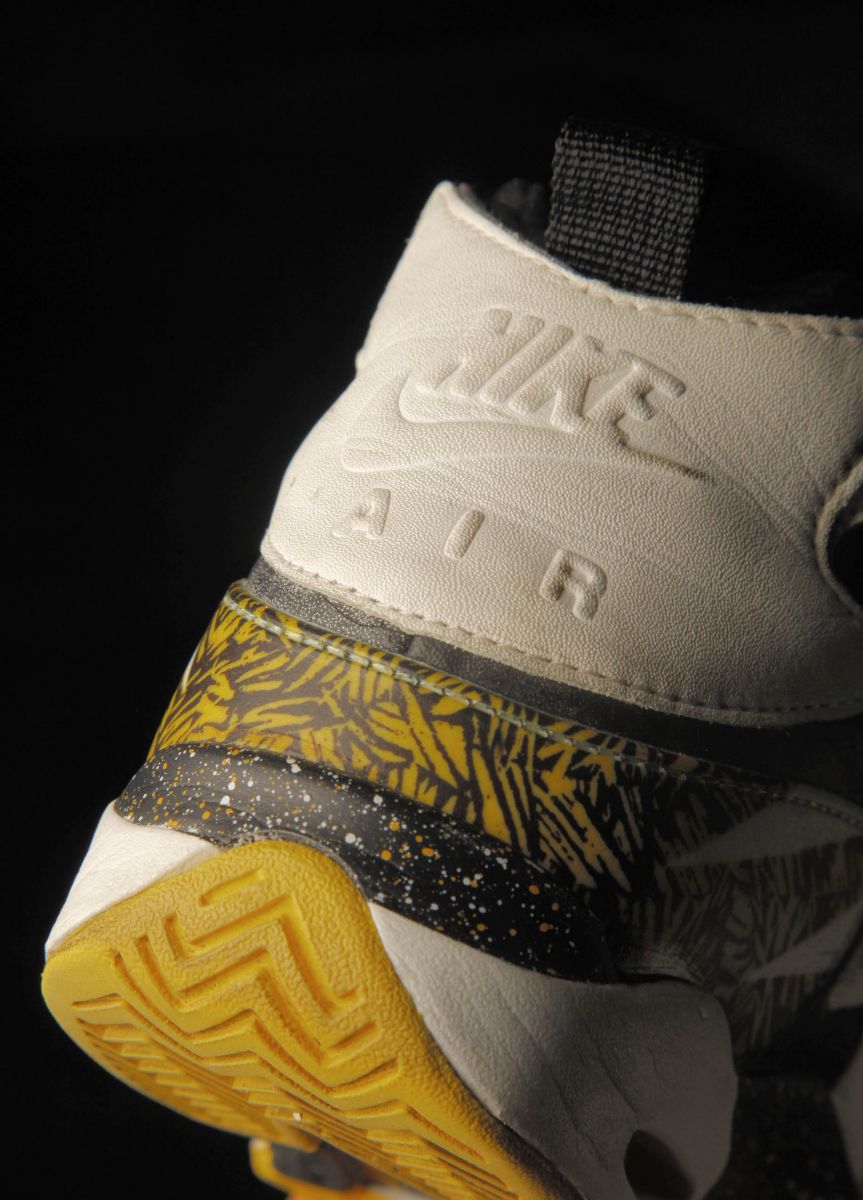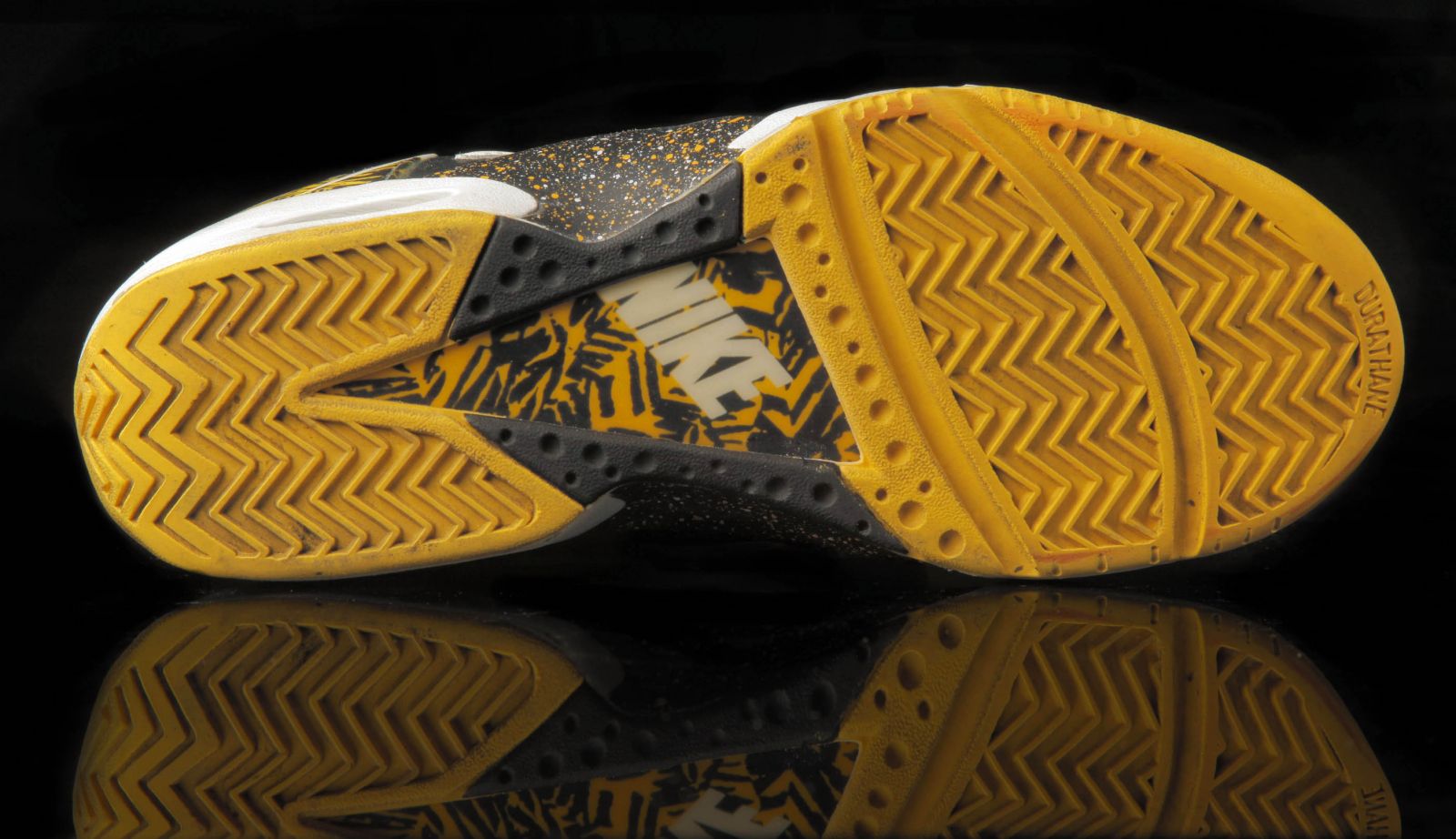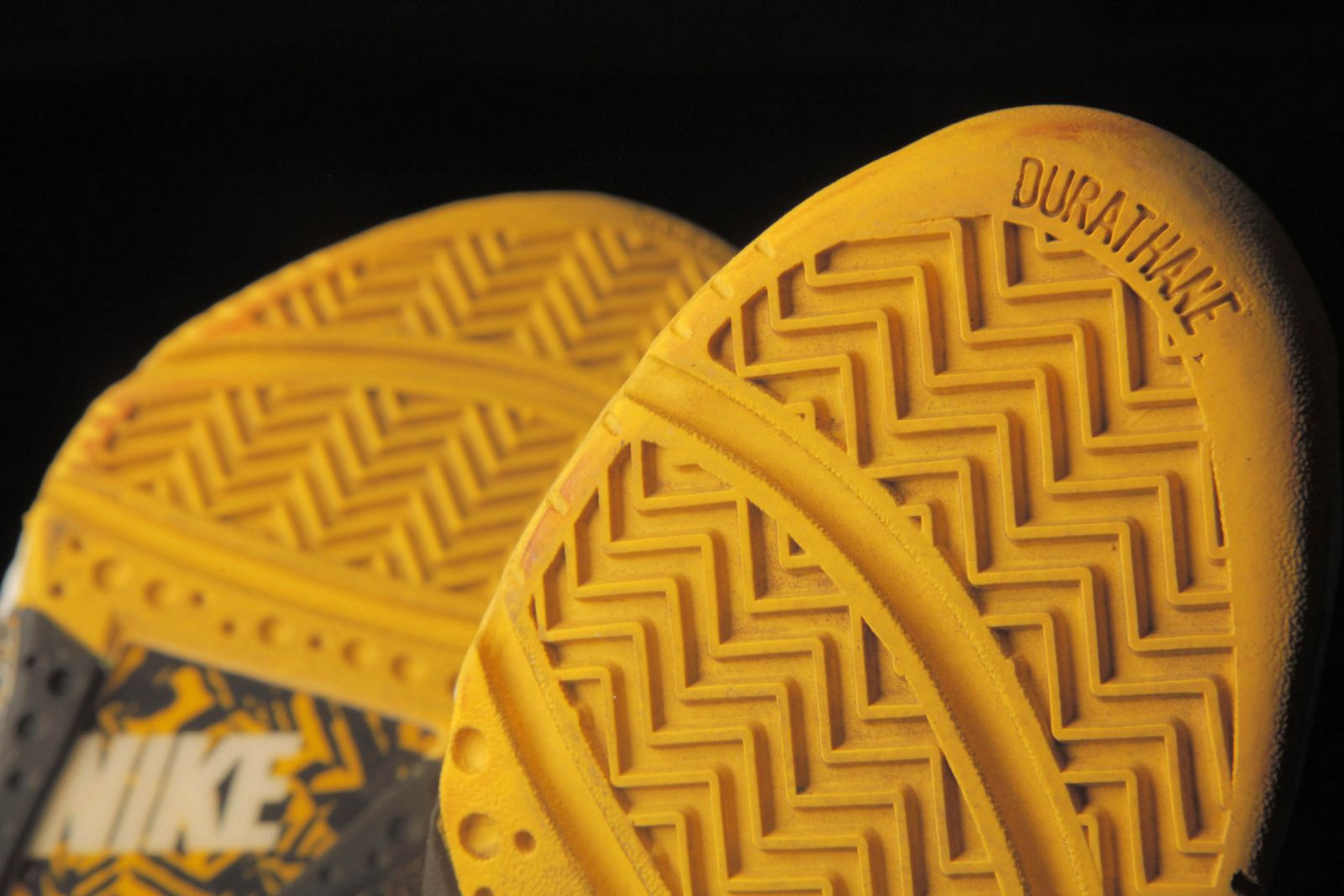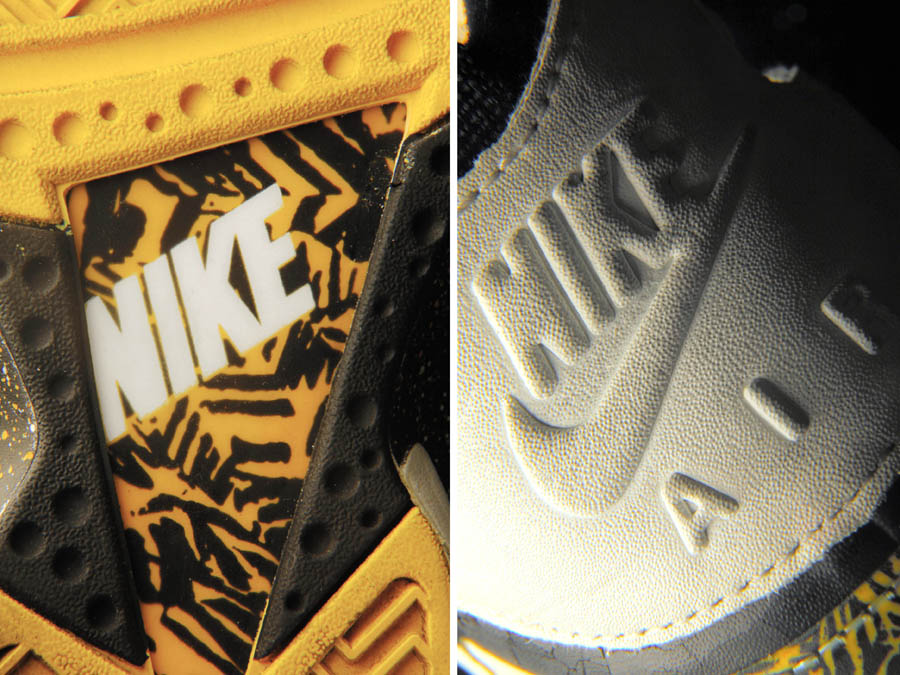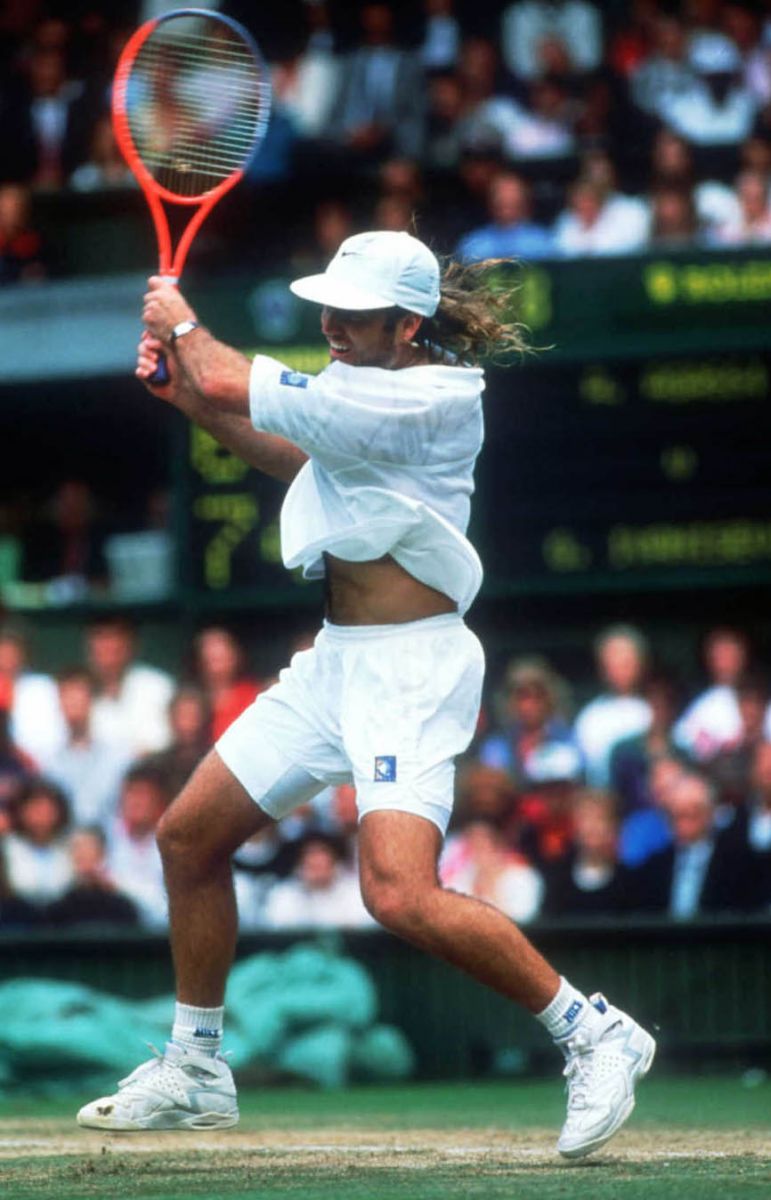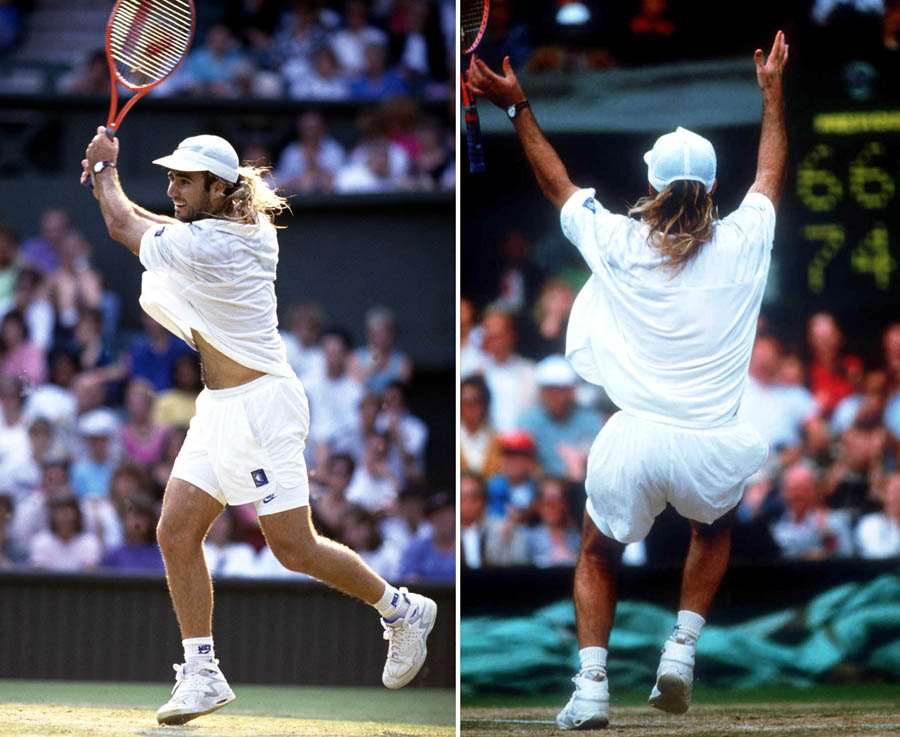 (Agassi at Wimbledon 1992 photos via Yahoo!)