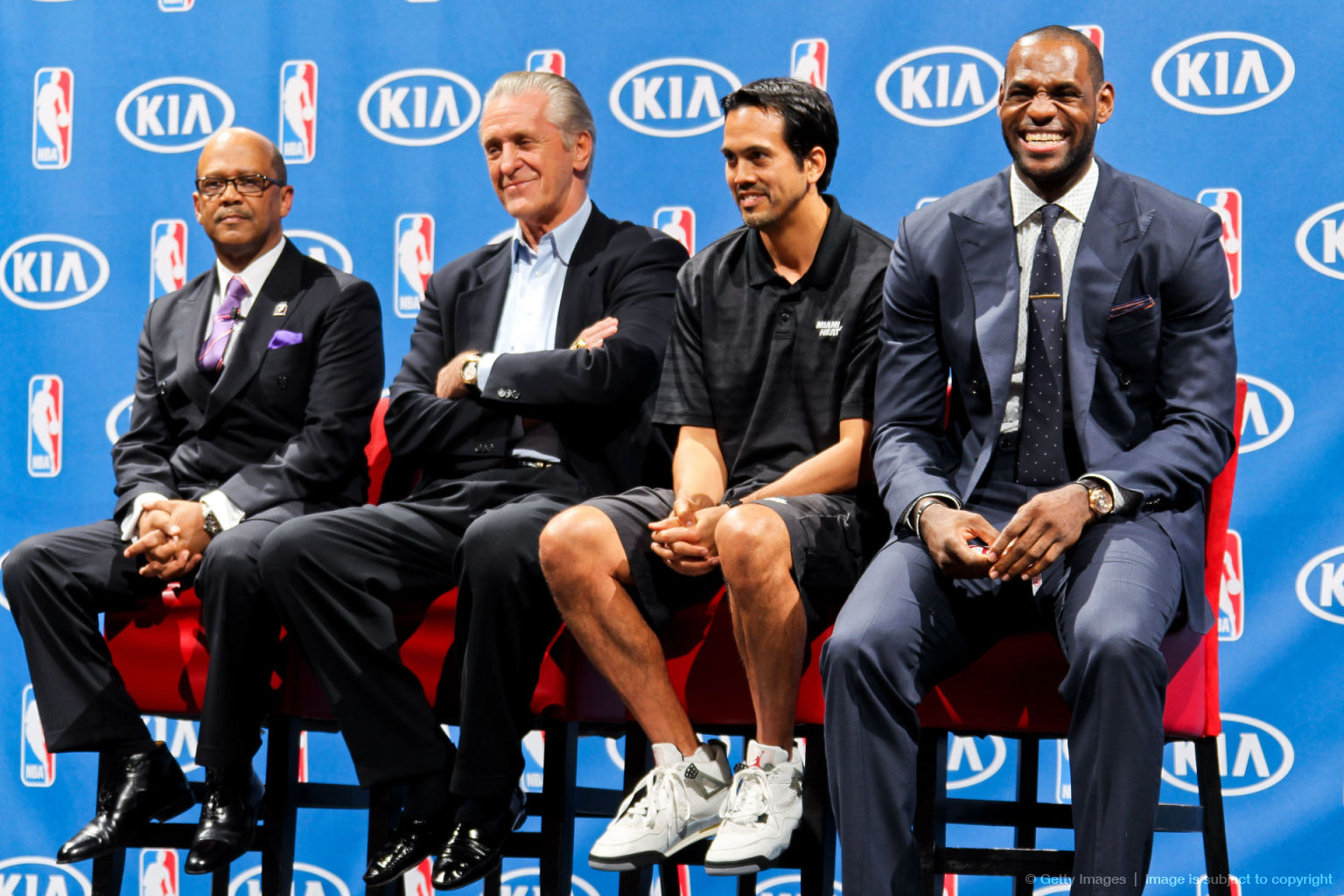 words // Luis Sanchez
Last Sunday's MVP Award ceremony crowning LeBron James saw Heat head coach Erik Spoelstra lace up a questionable pair of White/Cement Grey Jordan 4s. Spoelstra's sketchy pair of 4s featured an irregular leather upper, oddly shaped tongue and overall shape, along with what appears to be broken eyelets on his left shoe.
Not known to be much of a sneaker enthusiast or even expected to know anything else other than Miami's championship formula, we can't really blame Spoelstra for possibly being fooled by one of the many counterfeit Air Jordans out there. In fact, we still have to give him credit for appreciating one of the most iconic basketball shoes to ever grace the NBA hardwood. He can otherwise often be seen wearing a pair of Jordan trainers during Heat practices, and as you may also know, the Heat organization long ago retired #23 in honor of Michael.
Check out Spo's White/Cement Grey Jordan 4s below, and be sure to let us know what you think -- real or fake?