words // Zack Schlemmer
We're now deep into the second round of the NBA post-season, and things are definitely getting interesting. Can the Grizzlies and Warriors pull off the upsets in the West? Do the Bulls still have a chance against the Heat? Who takes the series in the re-ignited Pacers/Knicks rivalry? These things we can't answer for sure. But what we can do is provide looks at all of the best on-court Nike Basketball footwear worn so far in Round 2.
The top sneaker story is LeBron James' MVP edition of the LeBron X, with a multicolored "What the LeBron" theme. Opinions on his newest MVP shoe have been mixed, but one thing that is sure is how they stood out on the court during the first half of Game 1 in the heat vs. Bulls series. After wearing PE editions of the LeBron X Elite for the rest of Game 1 and Game 2, LeBron also opted for the LeBron X Elite in black for Game 3 in Chicago.
Most players are sticking with the latest performance models from Nike Basketball for the playoffs, but one retro shoe of note last week was the Olympic Air More Uptempo worn by Tony Wroten, which actually went quite nicely with his Grizzlies road uniform.
Check out all of the best Nike Basketball footwear worn in Round 2 of the 2013 NBA Playoffs below, and be sure to share which are your favorite pairs of the week.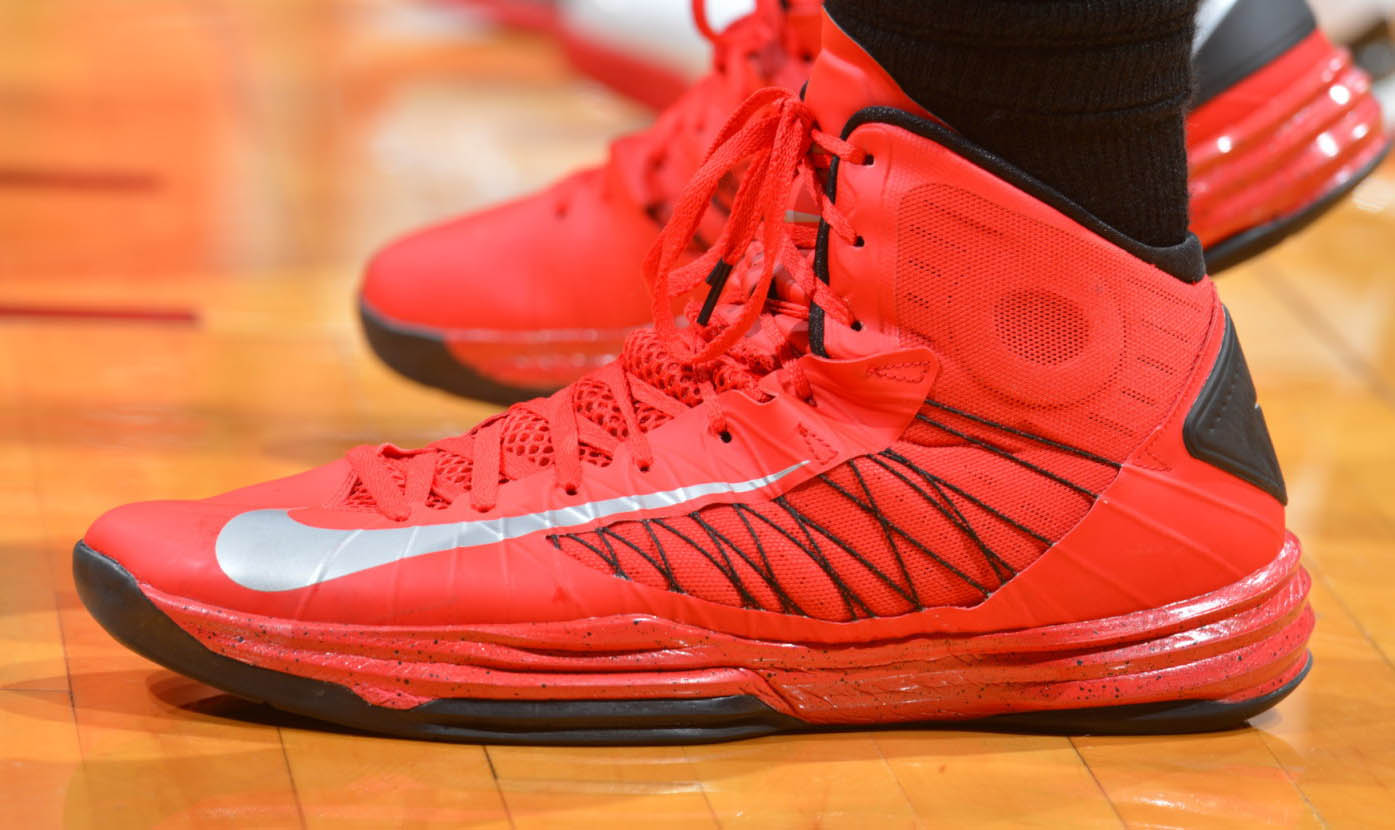 Carlos Boozer -- Hyperdunk 2012 PE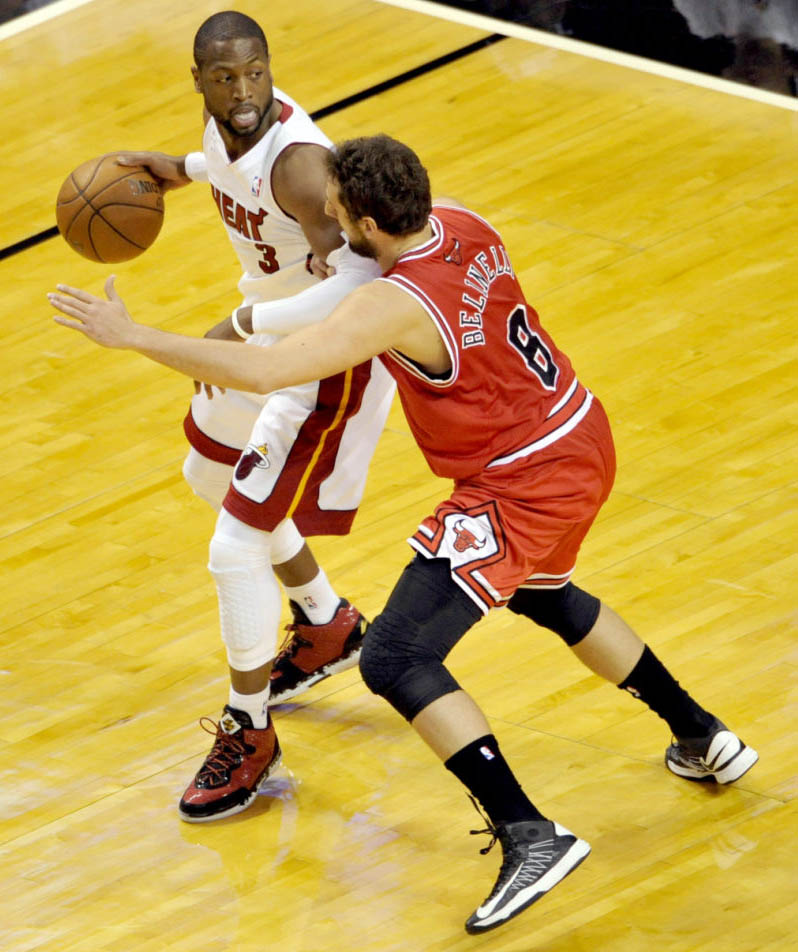 Marco Belinelli -- Hyperdunk 2012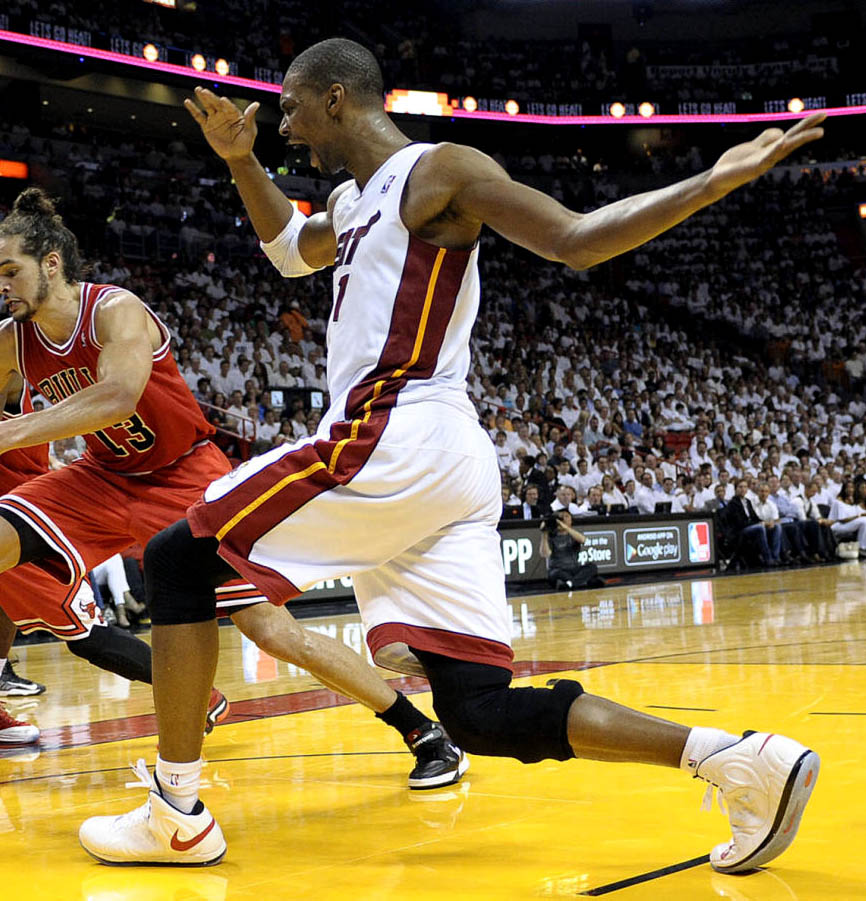 Chris Bosh -- Air Max Hyperposite PE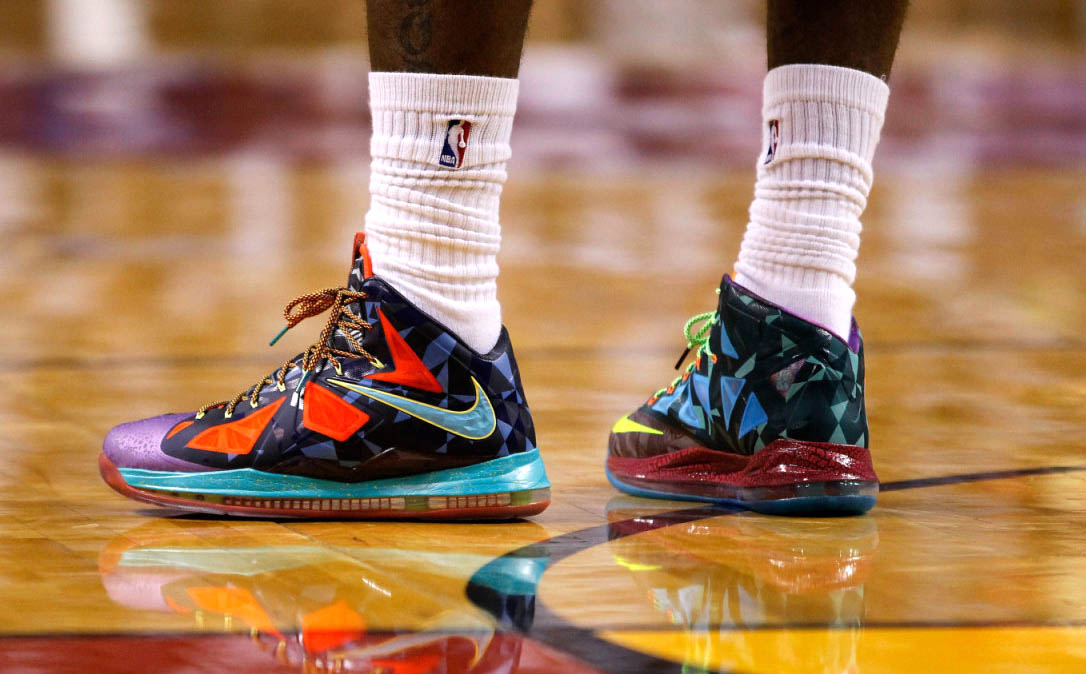 LeBron James -- LeBron X "MVP"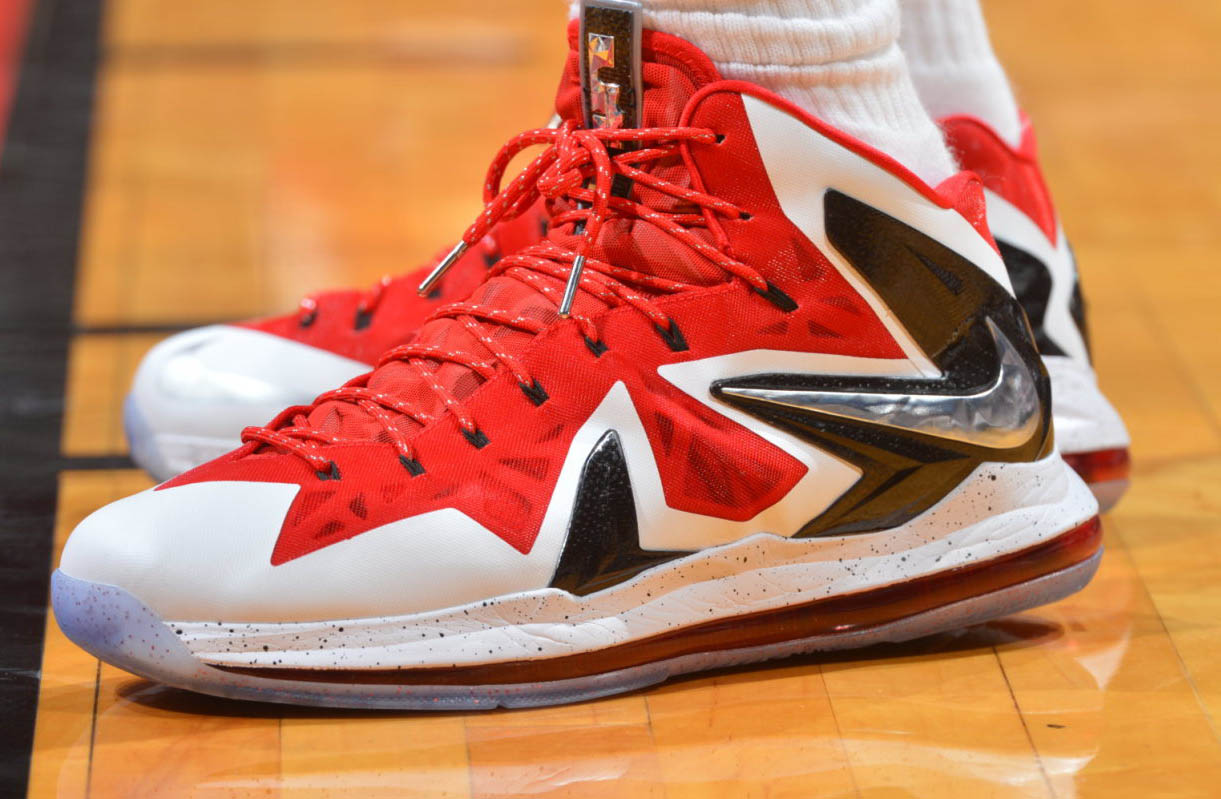 LeBron James -- LeBron X Elite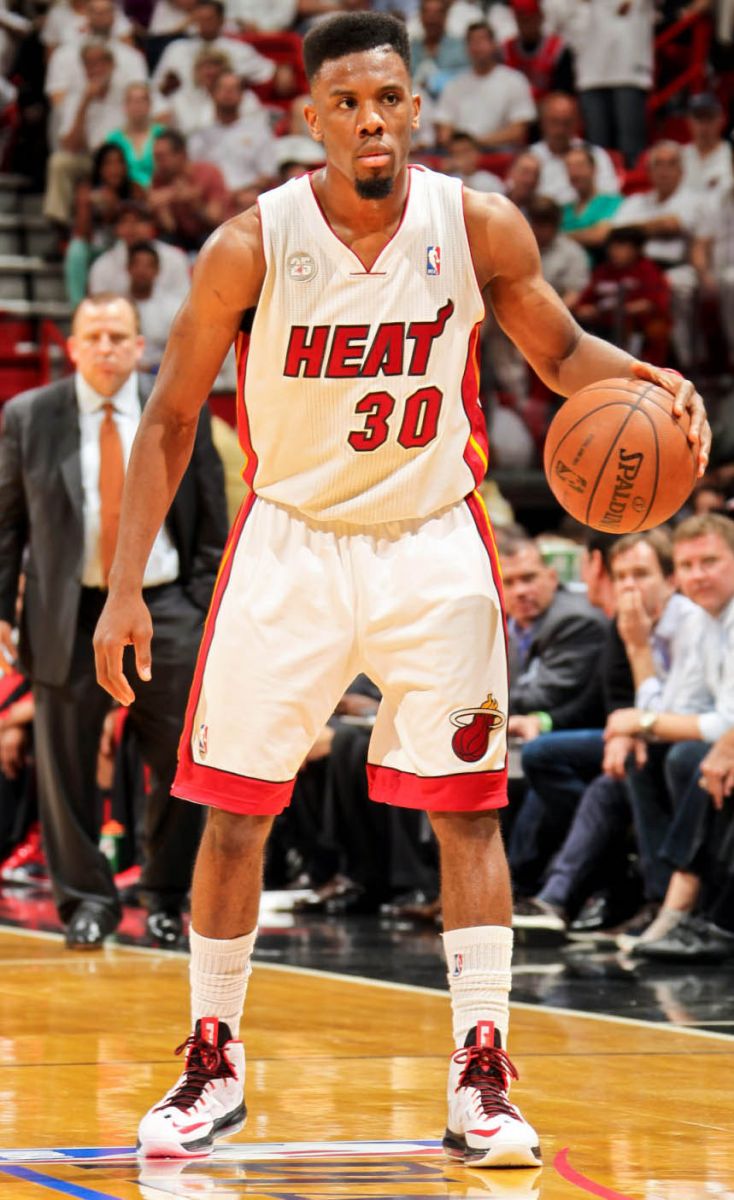 Norris Cole -- LeBron X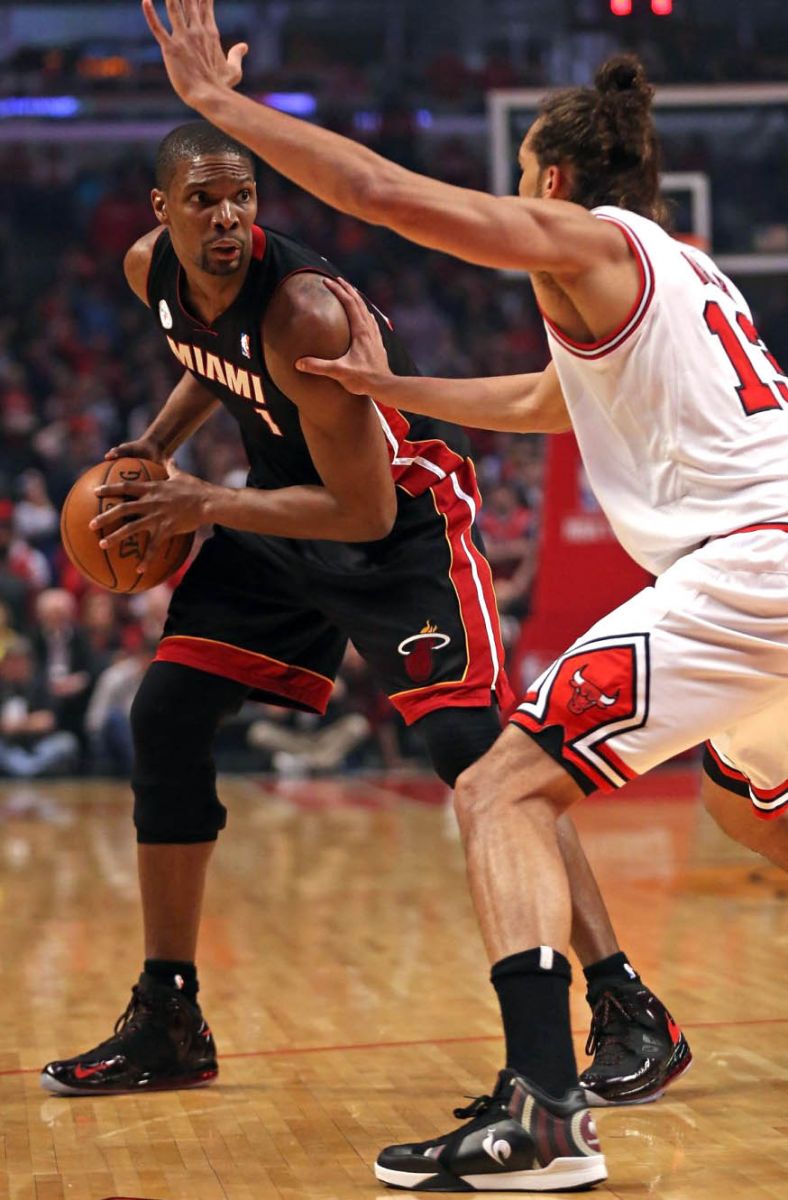 Chris Bosh -- Air Max Hyperposite PE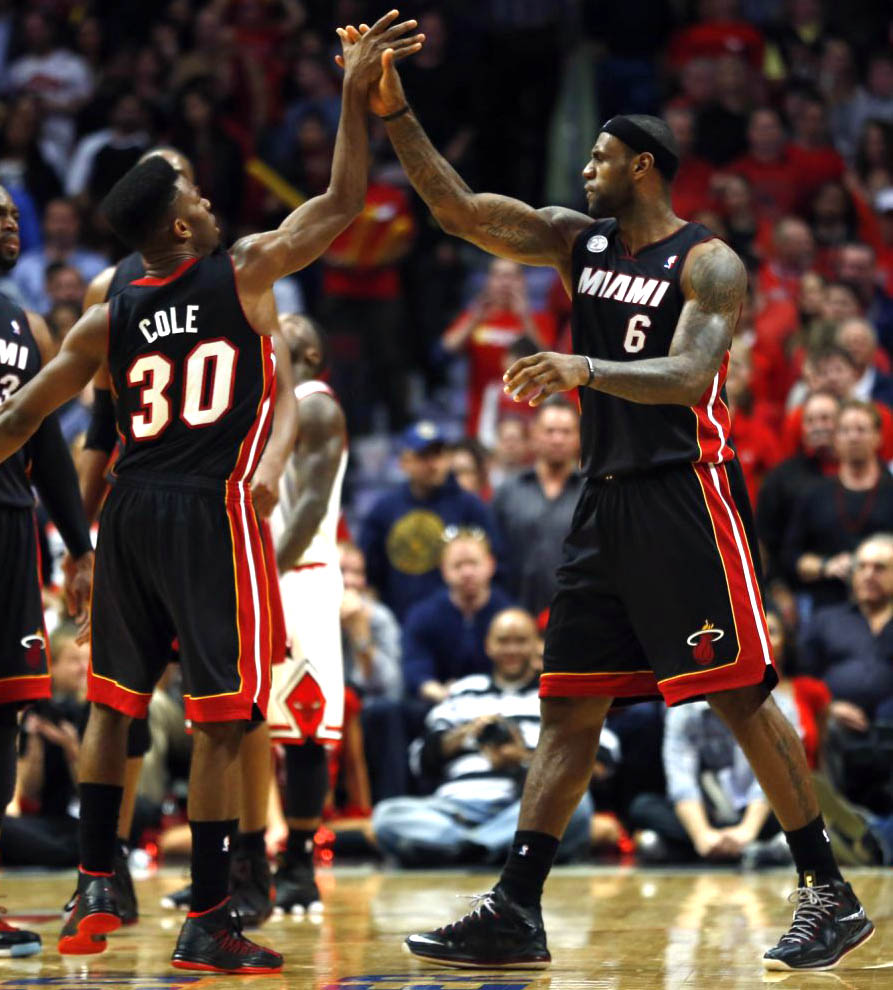 Norris Cole -- Hyperdunk 2012 iD // Leron James -- LeBron X Elite PE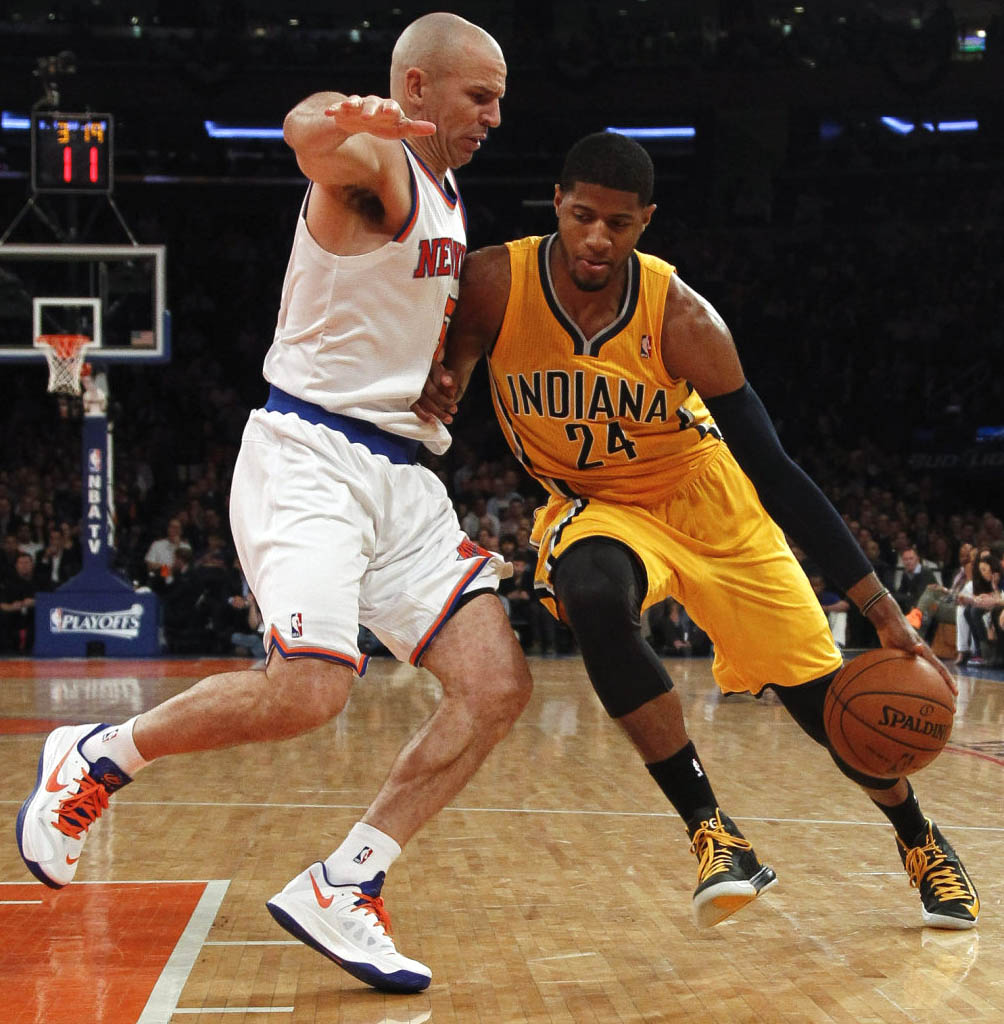 Jason Kidd -- Zoom Hyperfuse Low PE // Paul George -- Hyperdunk 2012 PE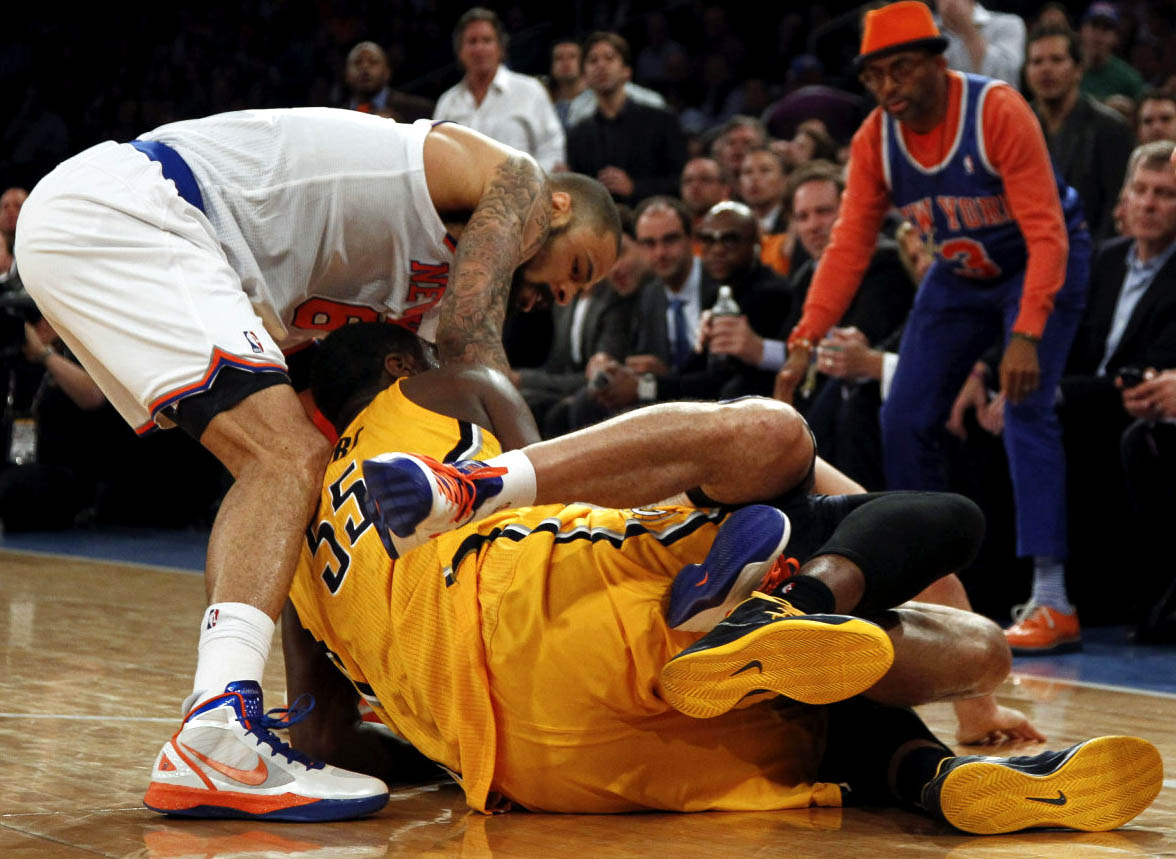 Tyson Chandler -- Zoom Hyperdunk 2011 PE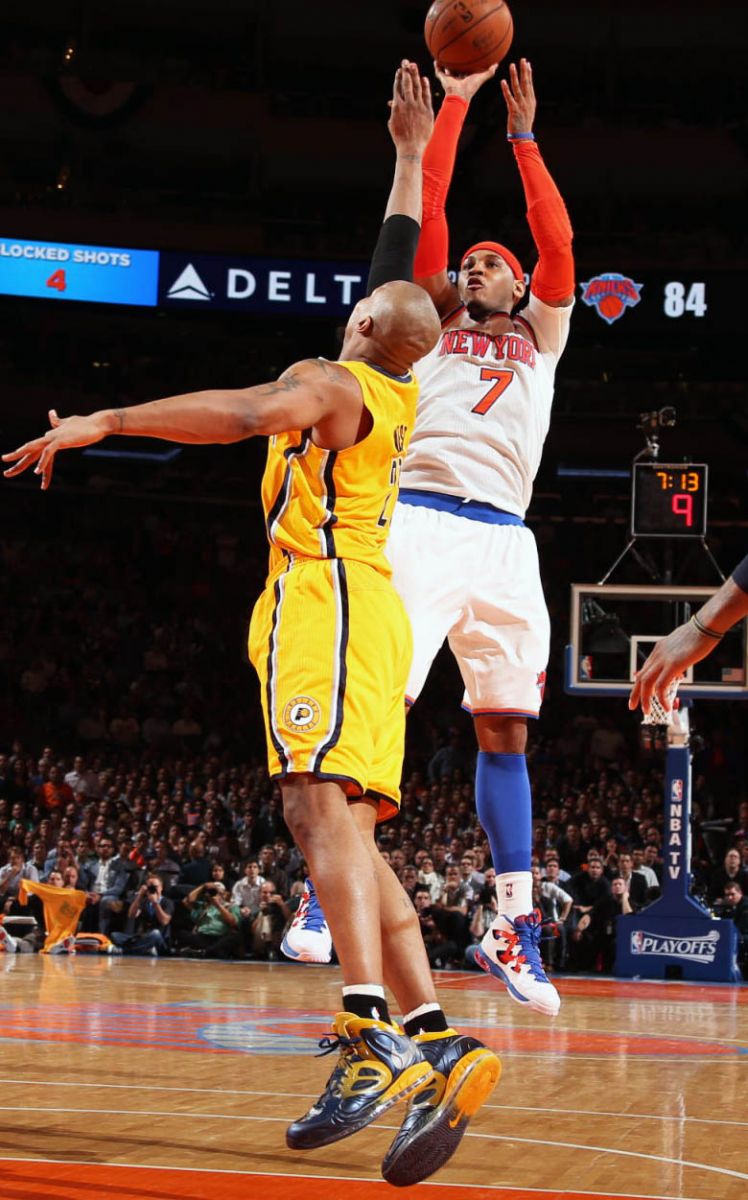 David West -- Air Max Hyperposite PE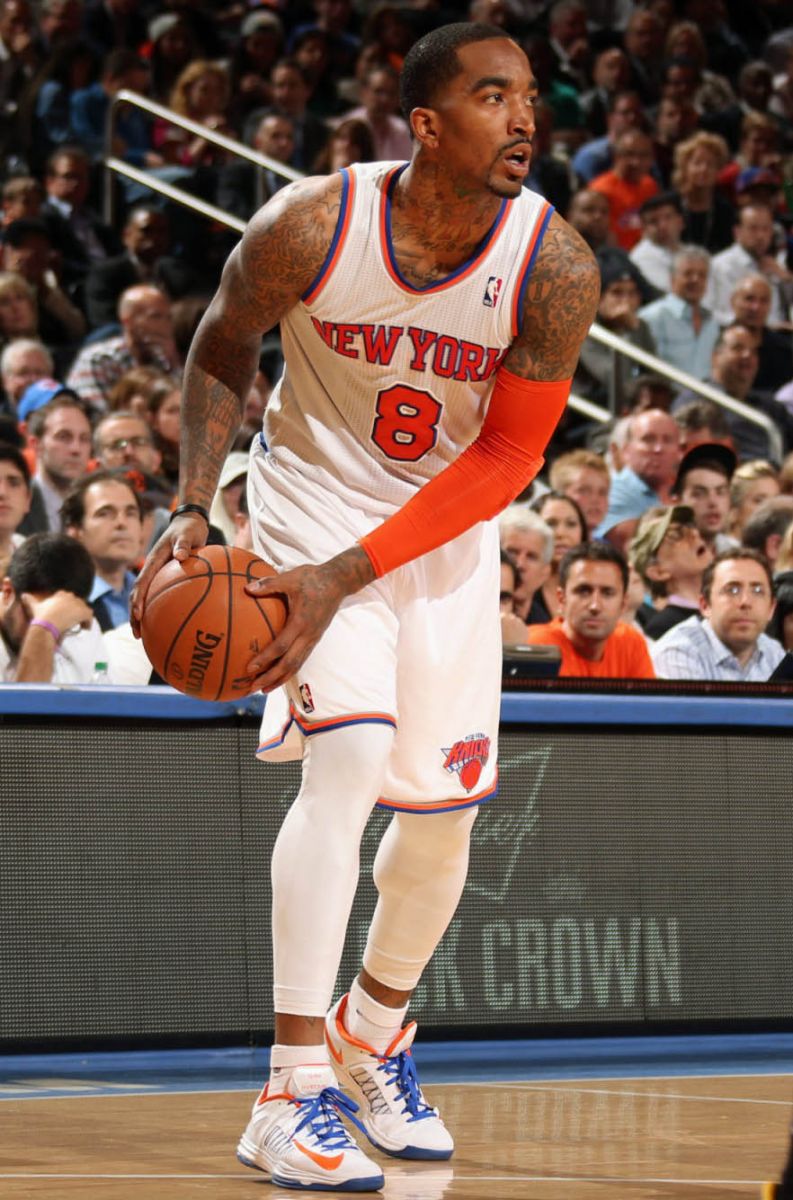 J.R. Smith -- Hyperdunk 2012 Low iD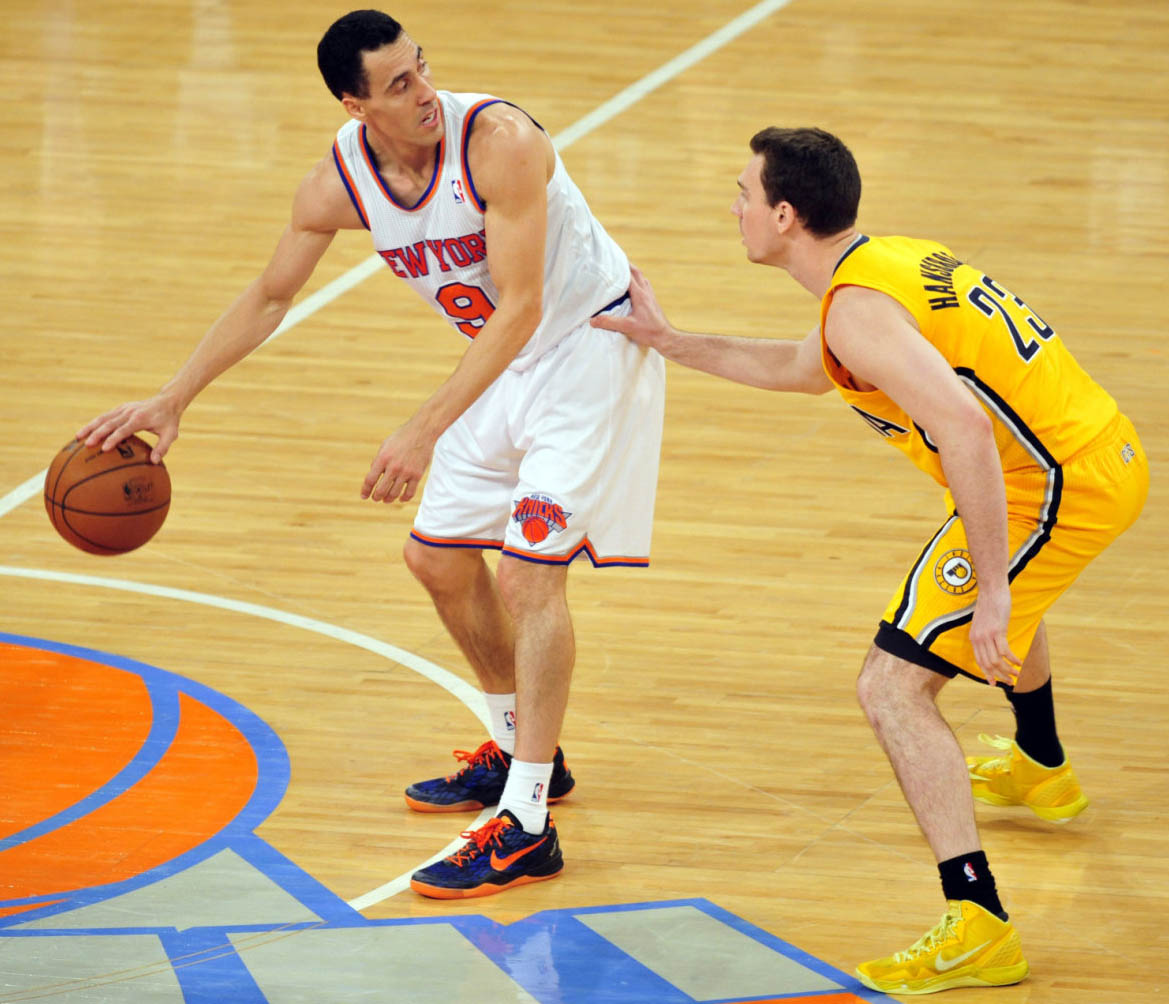 Pablo Prigioni -- Kobe 8 iD // Ben Hansbrough -- Zoom Hyperdisruptor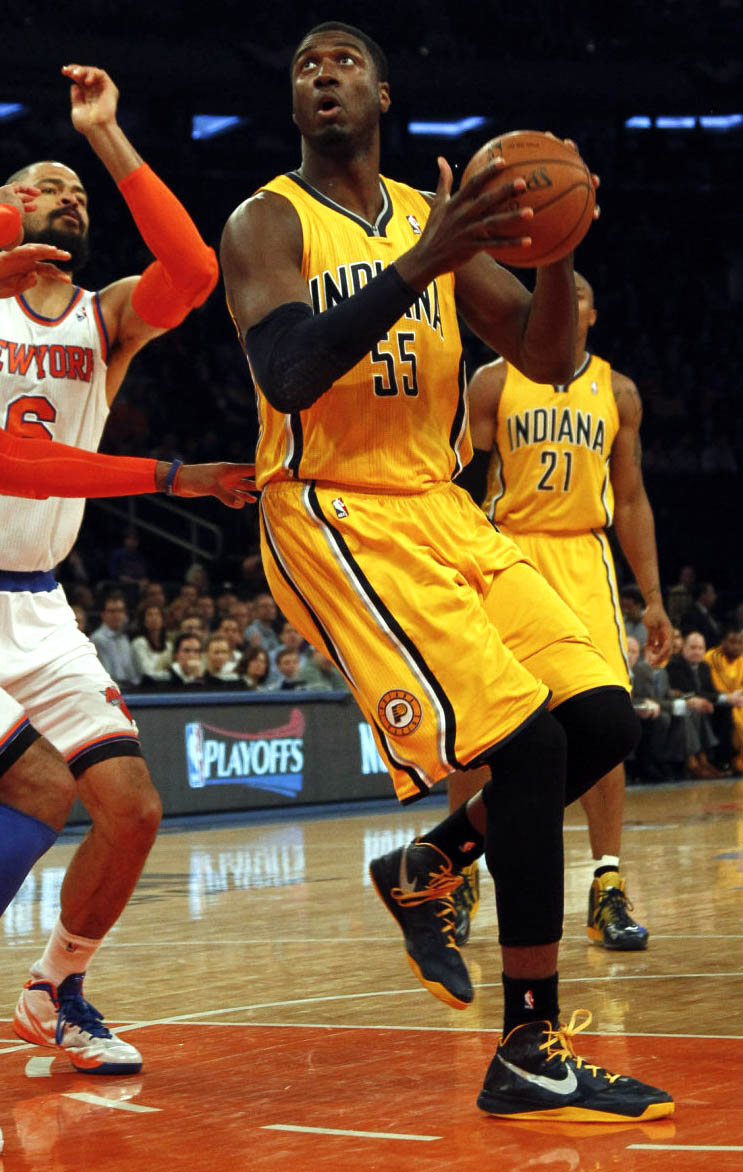 Roy Hibbert -- Zoom Hyperfuse 2012 PE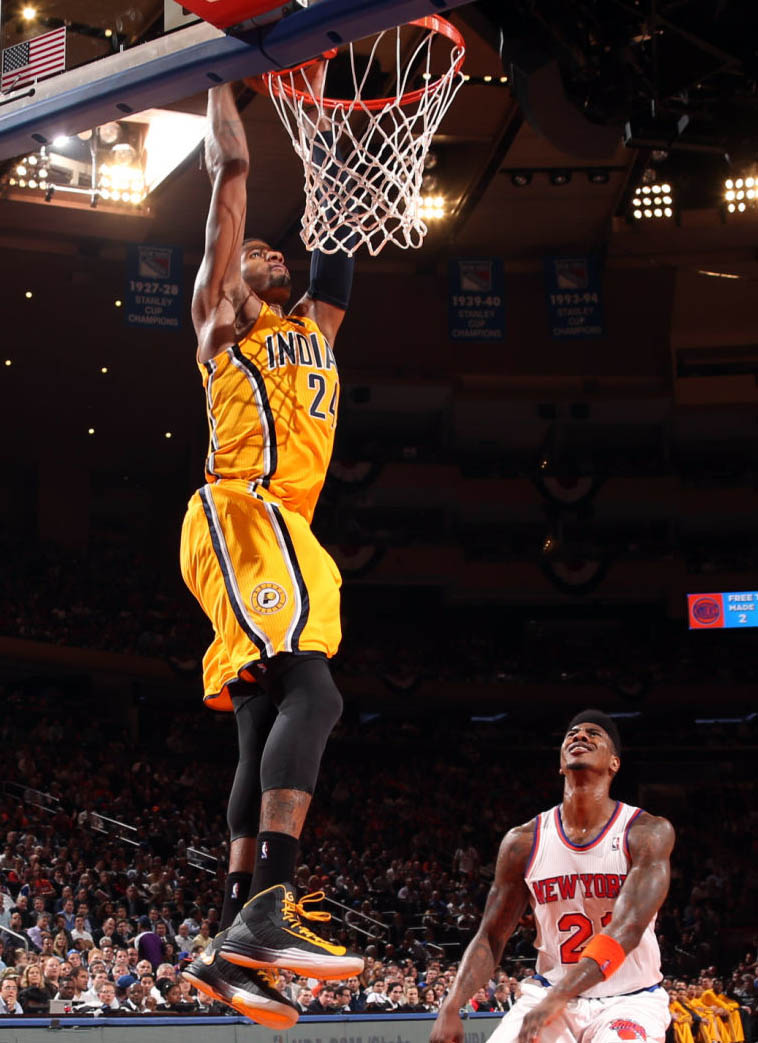 Paul George -- Hyperdunk 2012 PE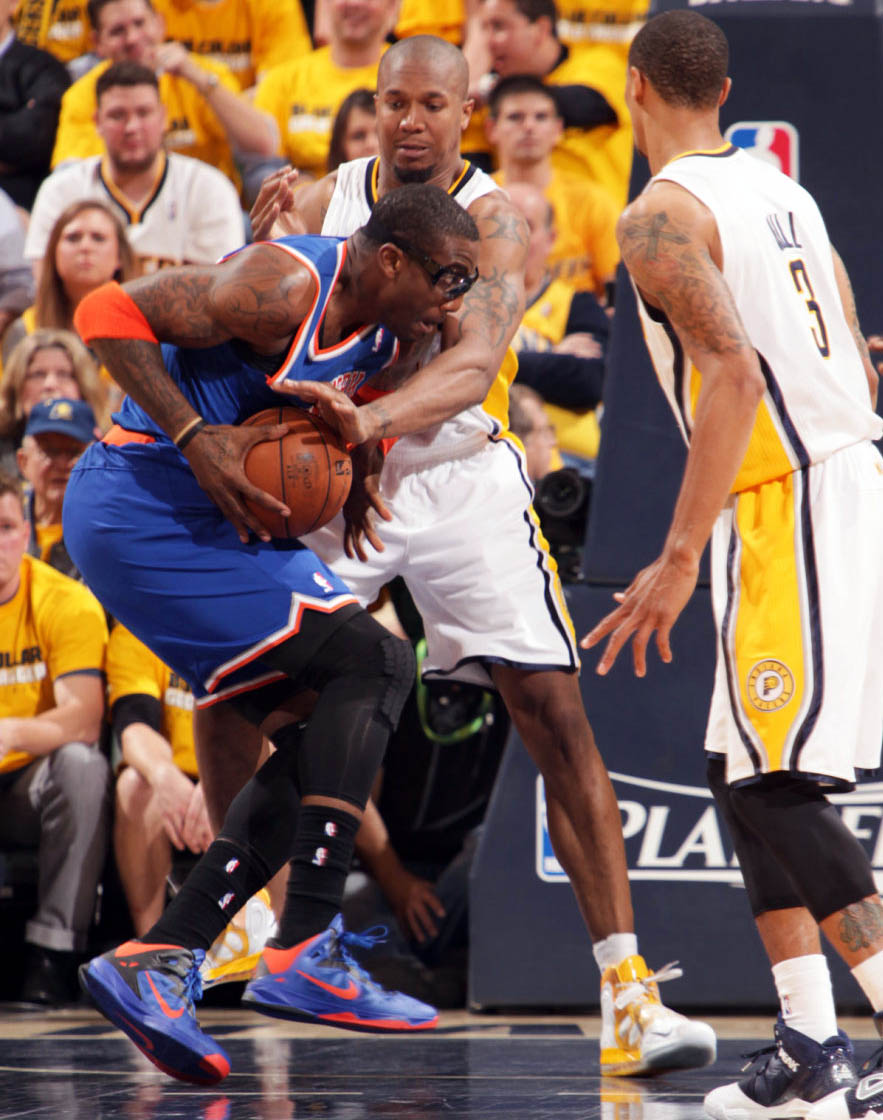 Amar'e Stoudemire -- Zoom Hyperchaos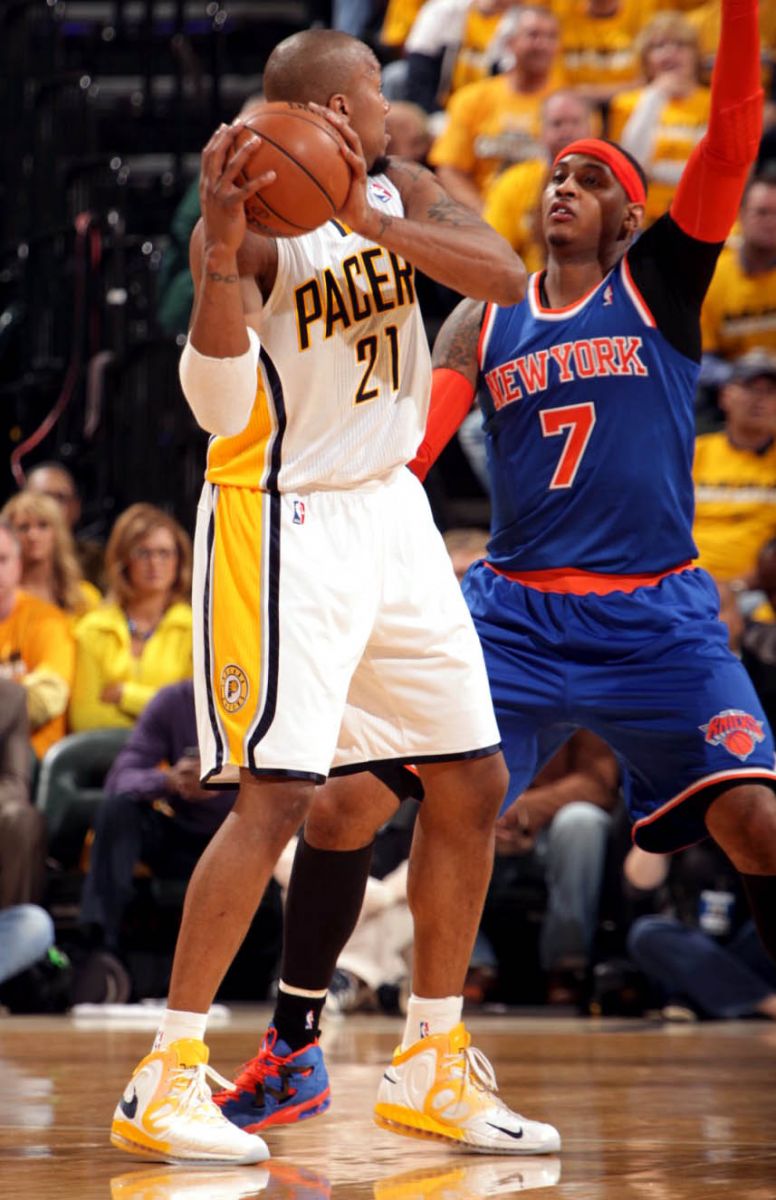 David West -- Air Max Hyperposite PE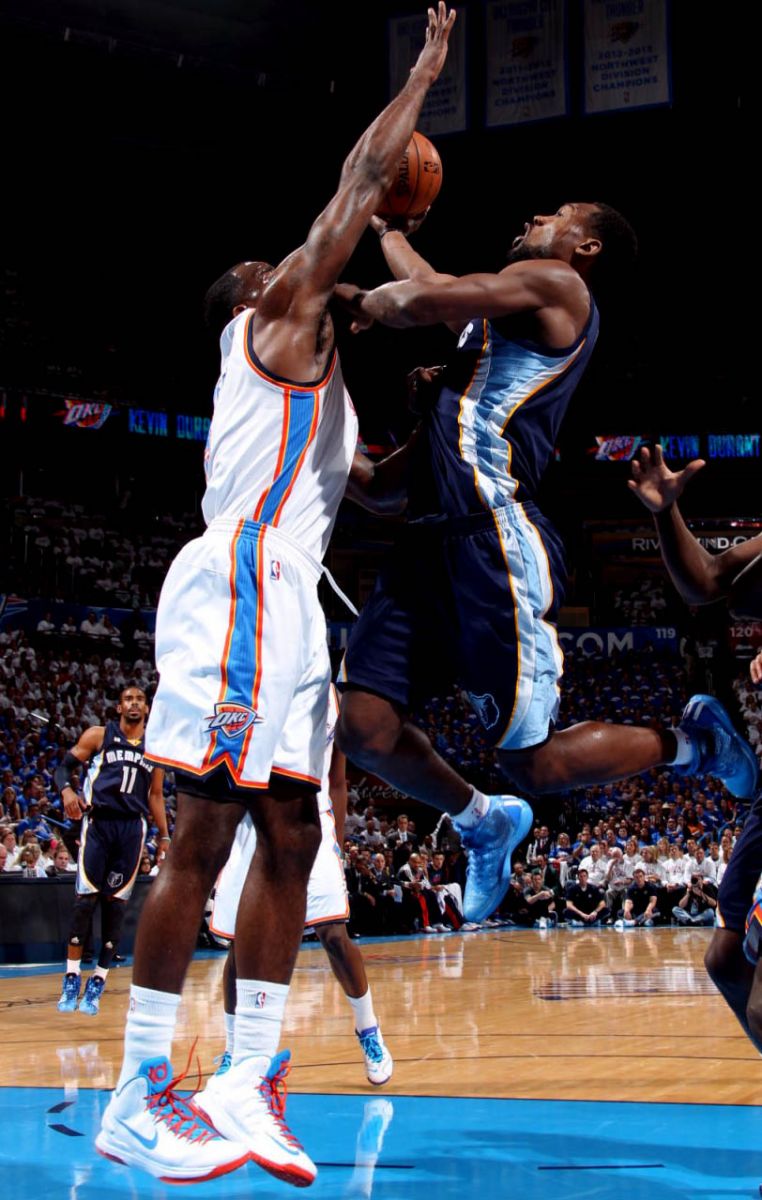 Kendrick Perkins -- KD V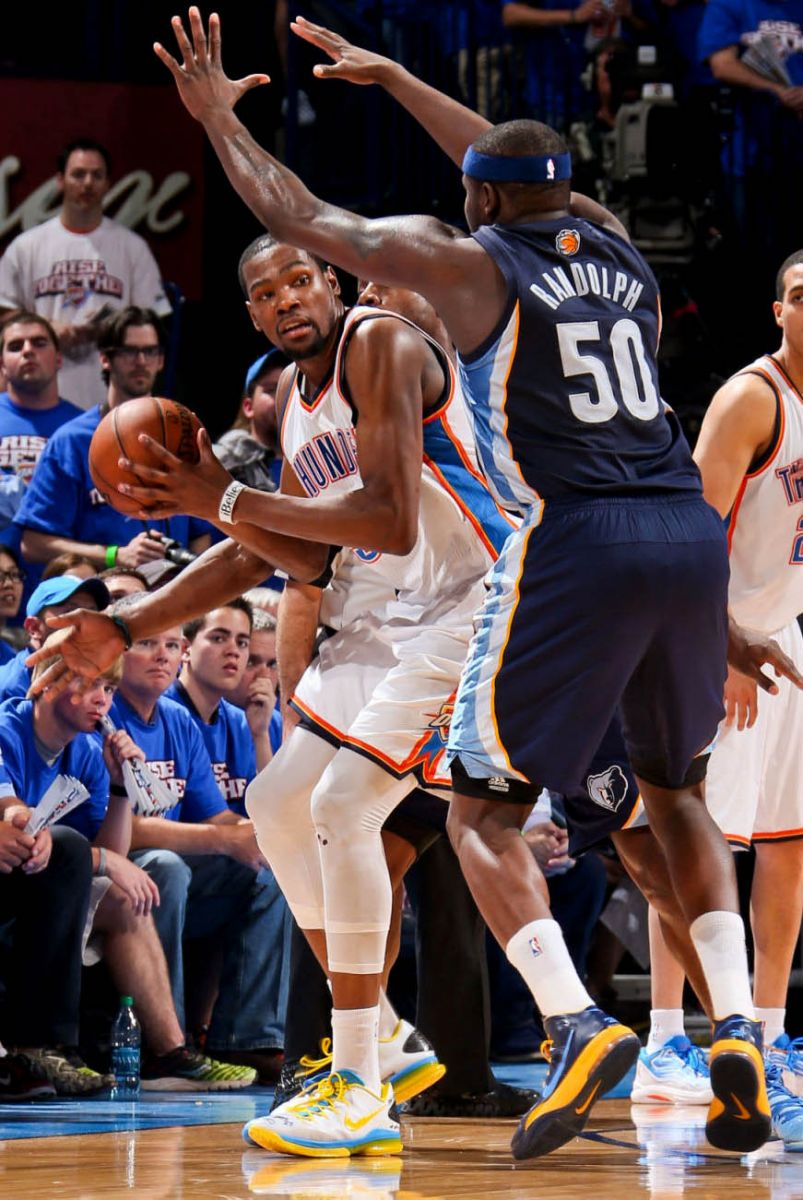 Kevin Durant -- KD V Elite // Zach Randolph -- Air Max Hyperguard Up PE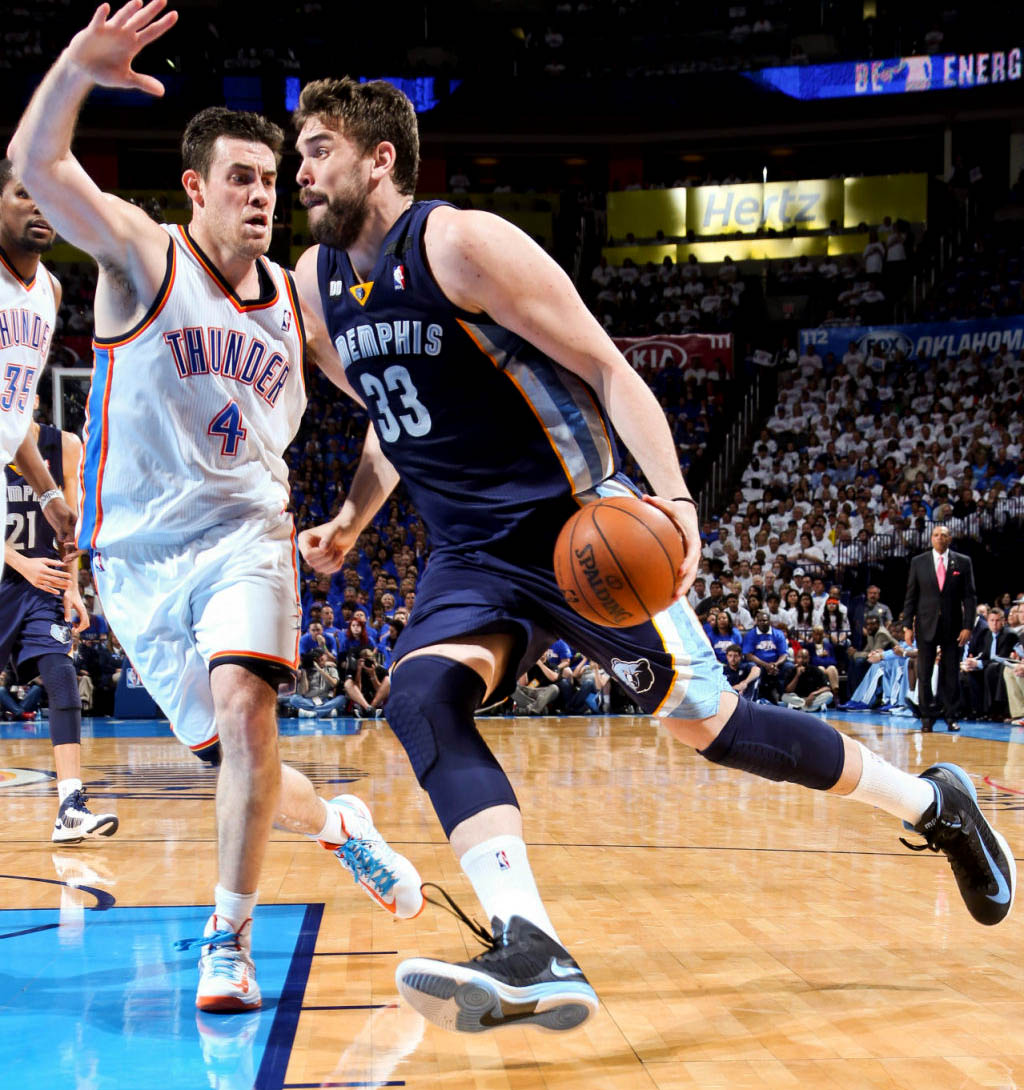 Nick Collison and Marc Gasol -- Hyperdunk 2012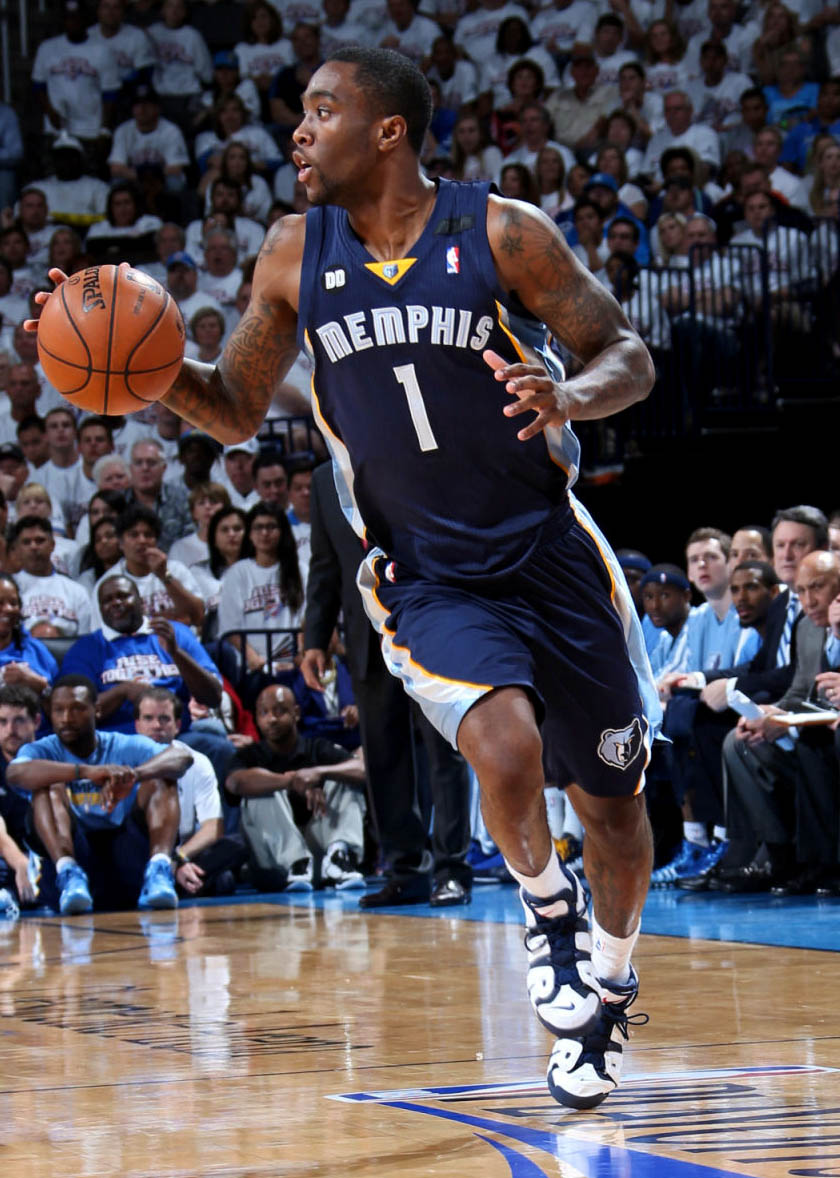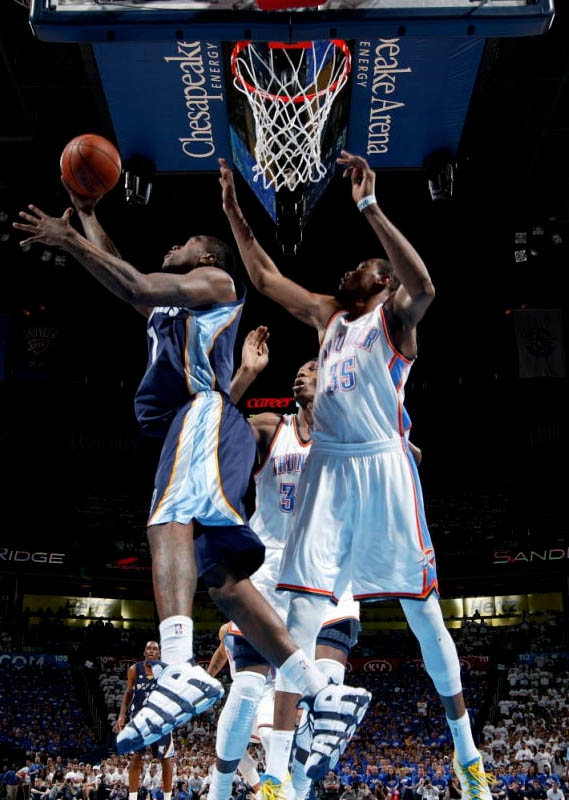 Tony Wroten -- Air More Uptempo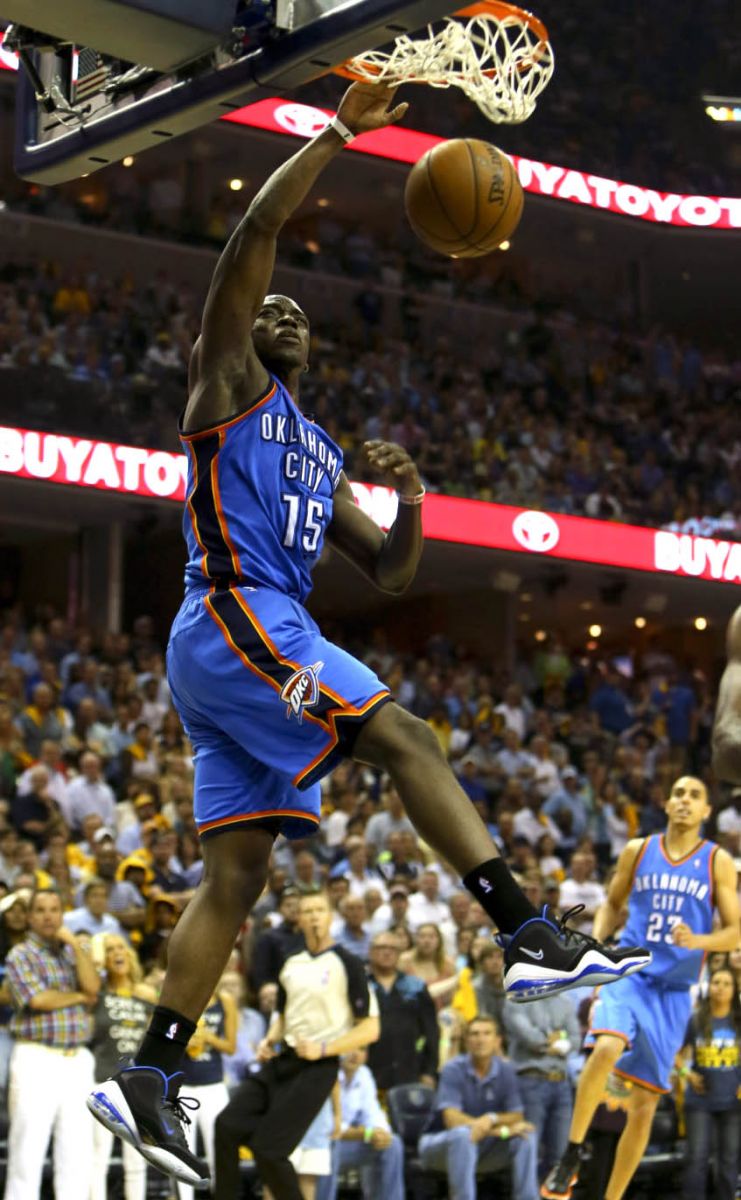 Reggie Jackson -- Air Penny V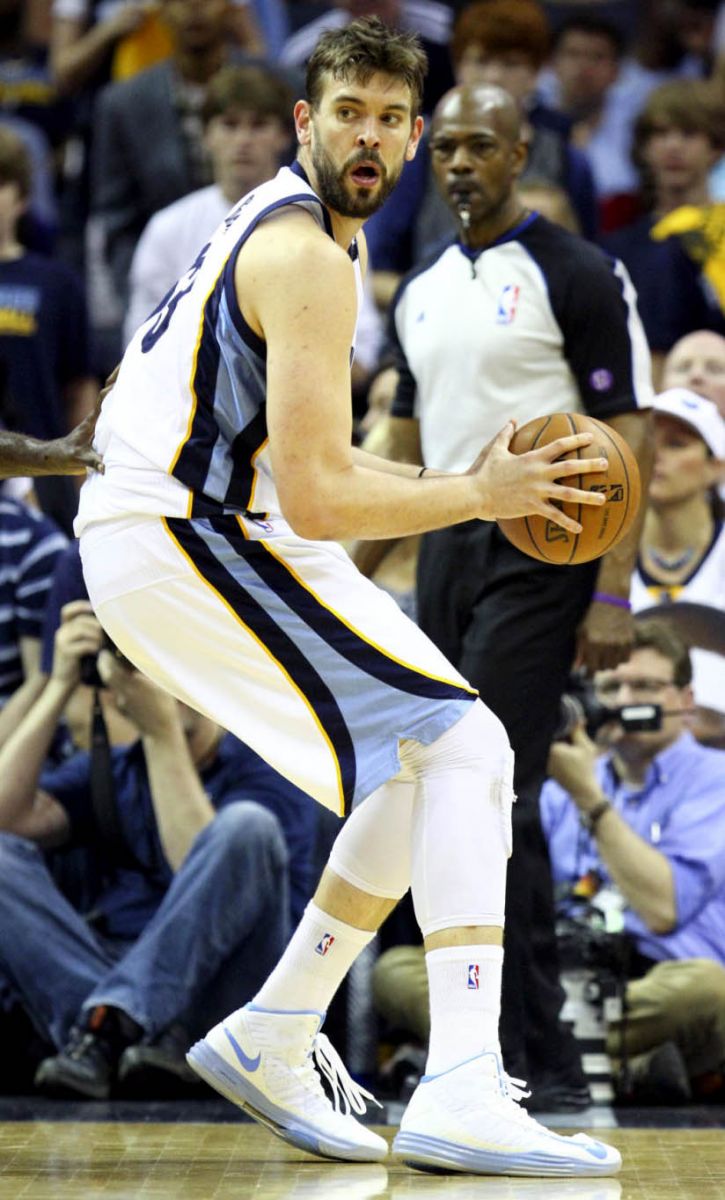 Marc Gasol -- Hyperdunk 2012 PE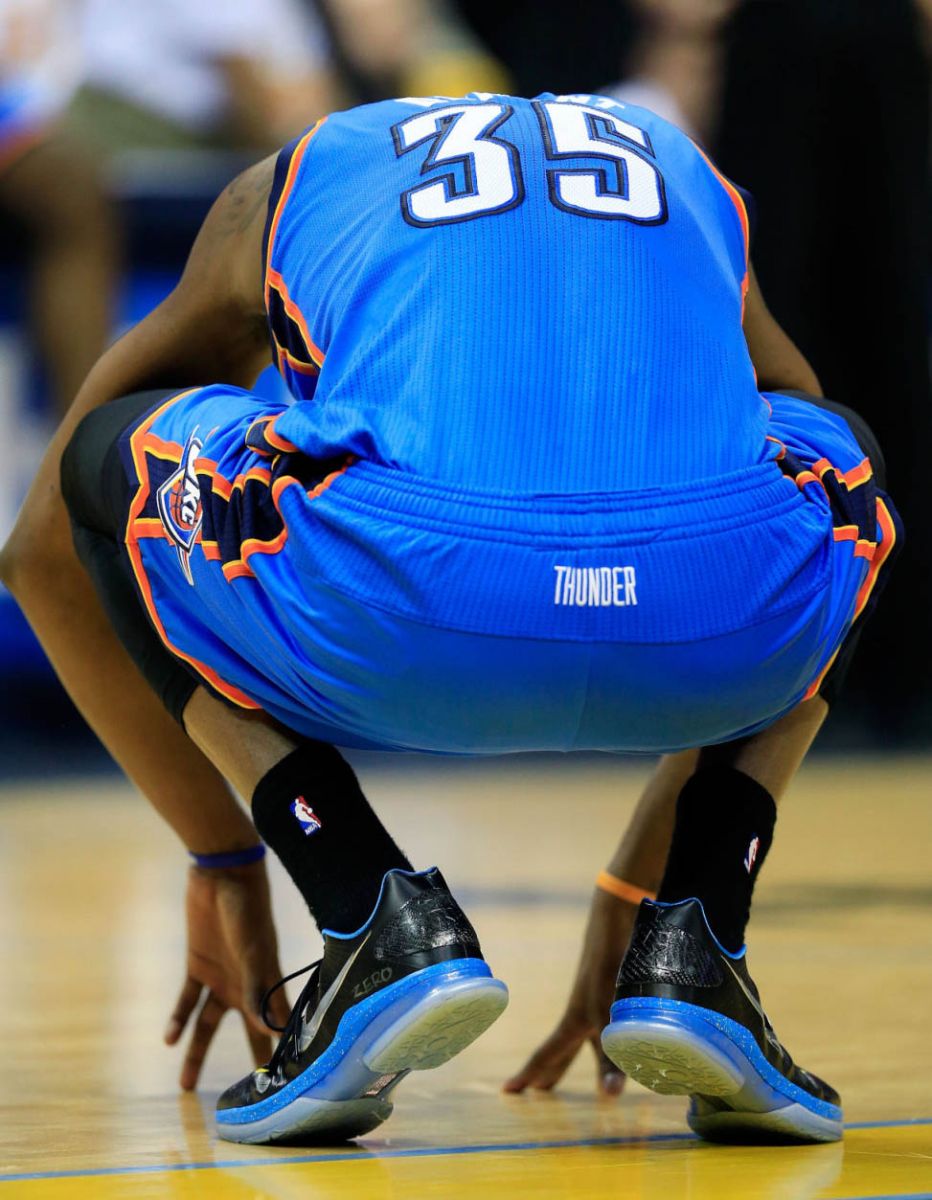 Kevin Durant -- KD V Elite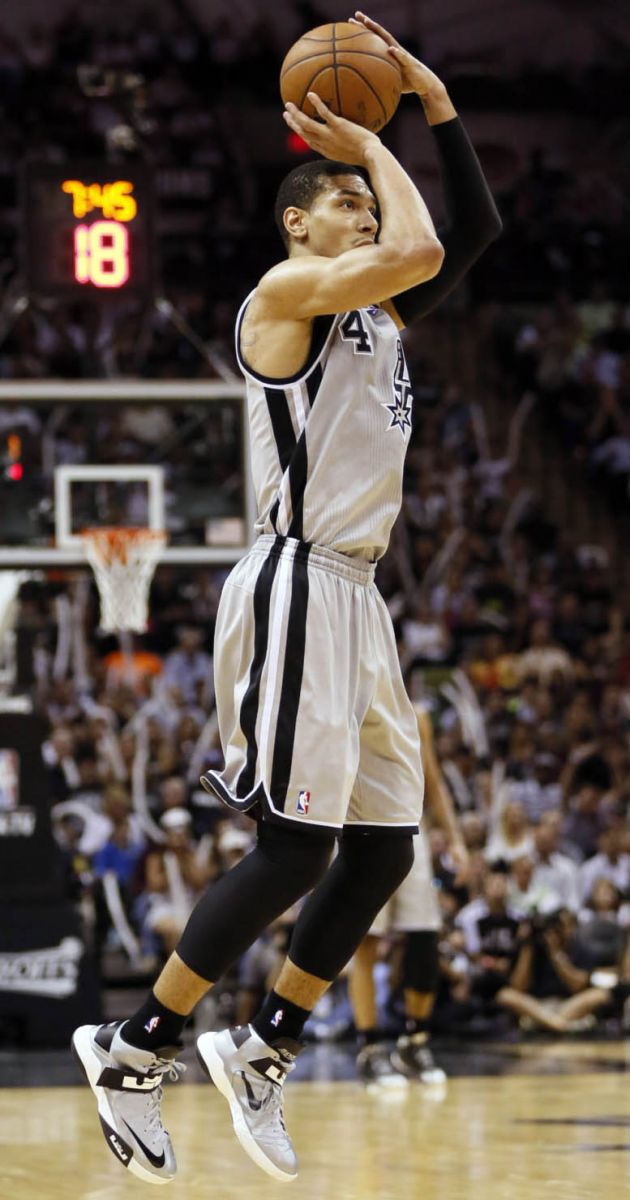 Danny Green -- Zoom Soldier 6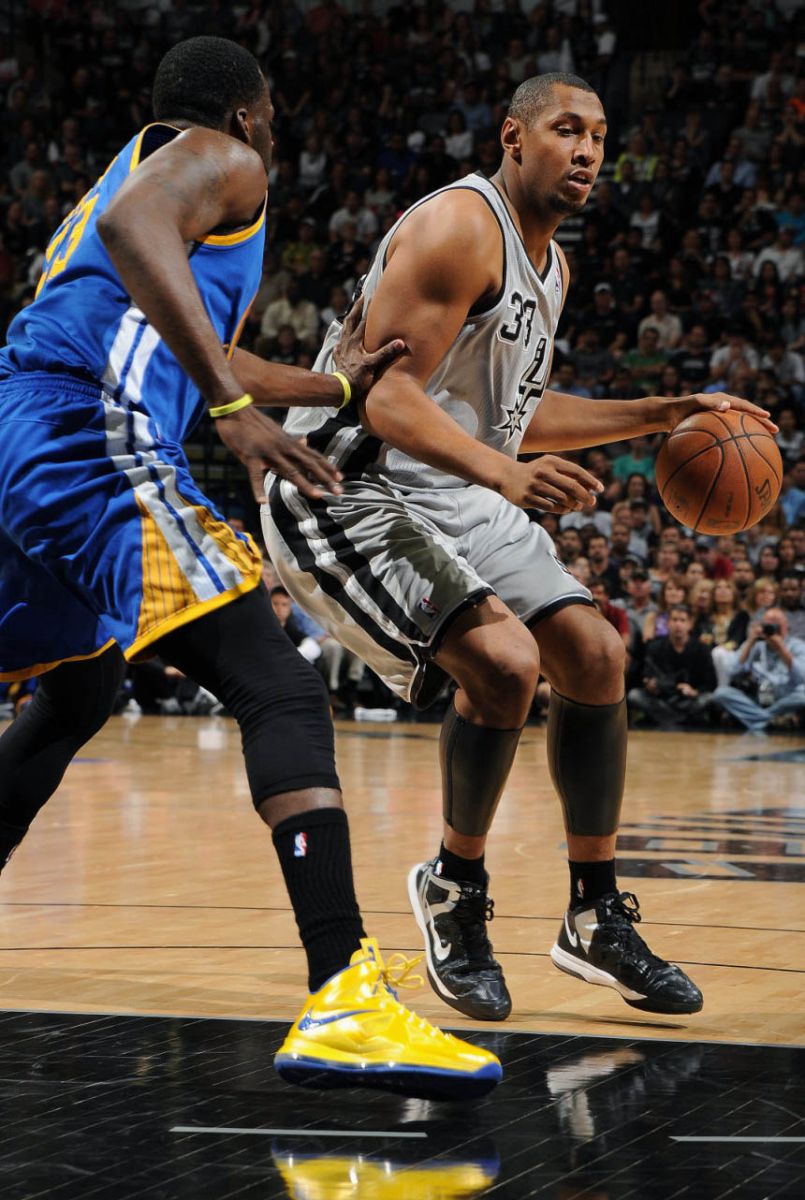 Draymond Green -- LeBron X iD // Boris Diaw -- Air Max Hyperaggressor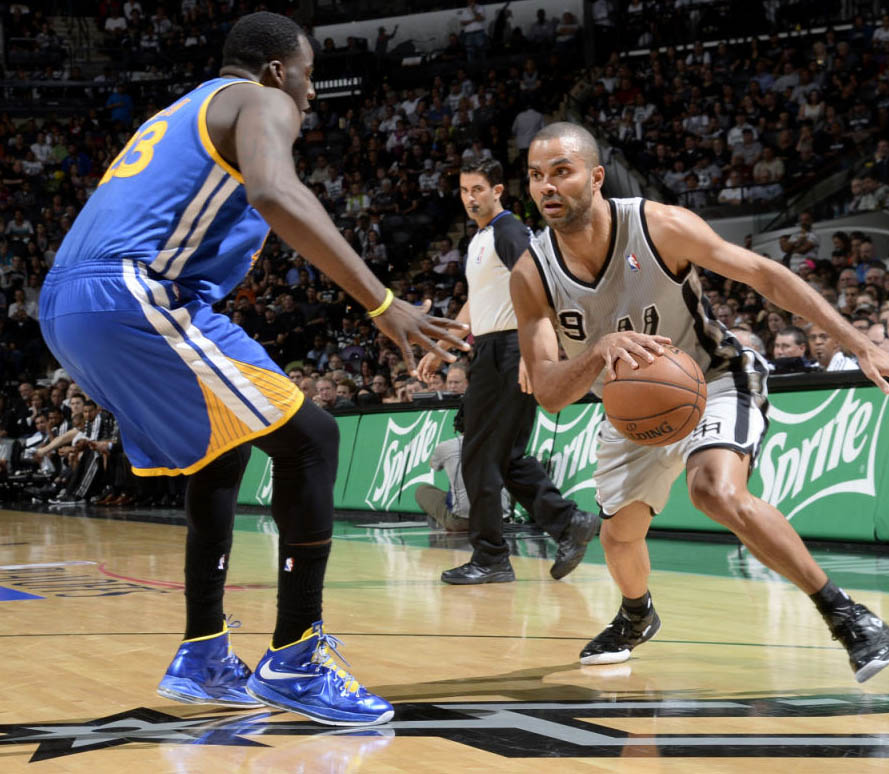 Draymond Green -- LeBron X iD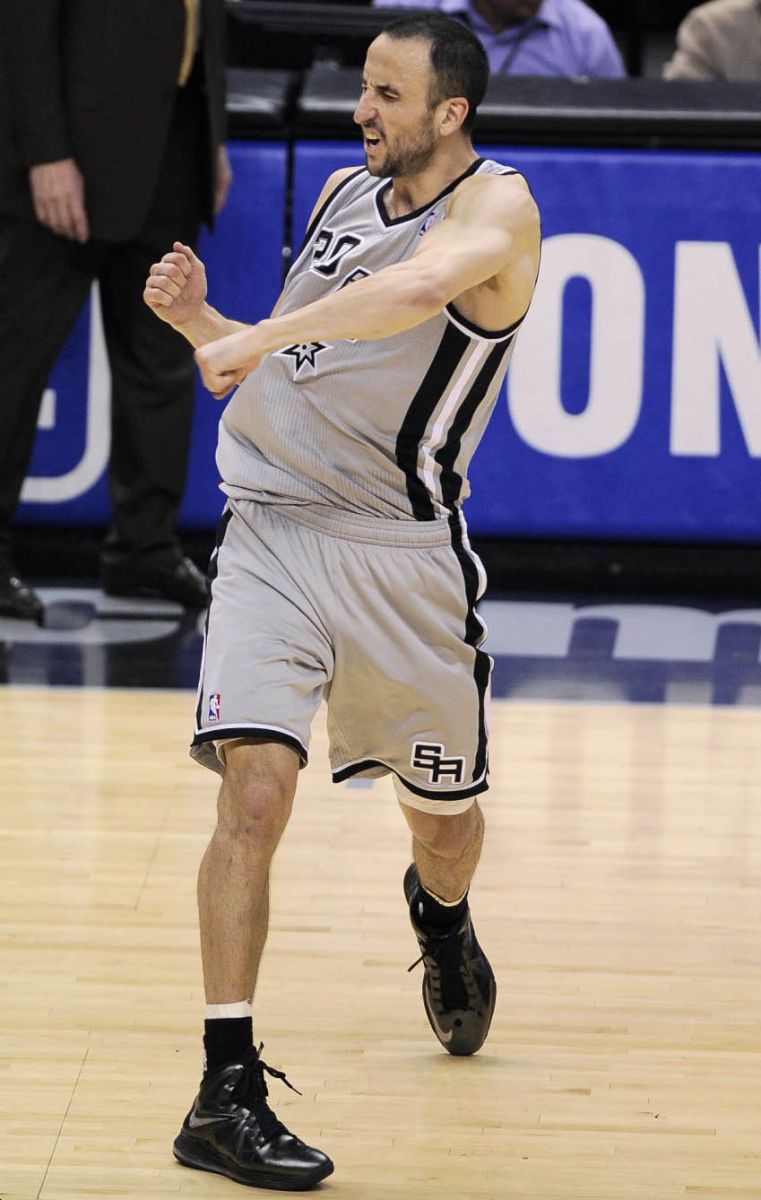 Manu Ginobili -- LeBron X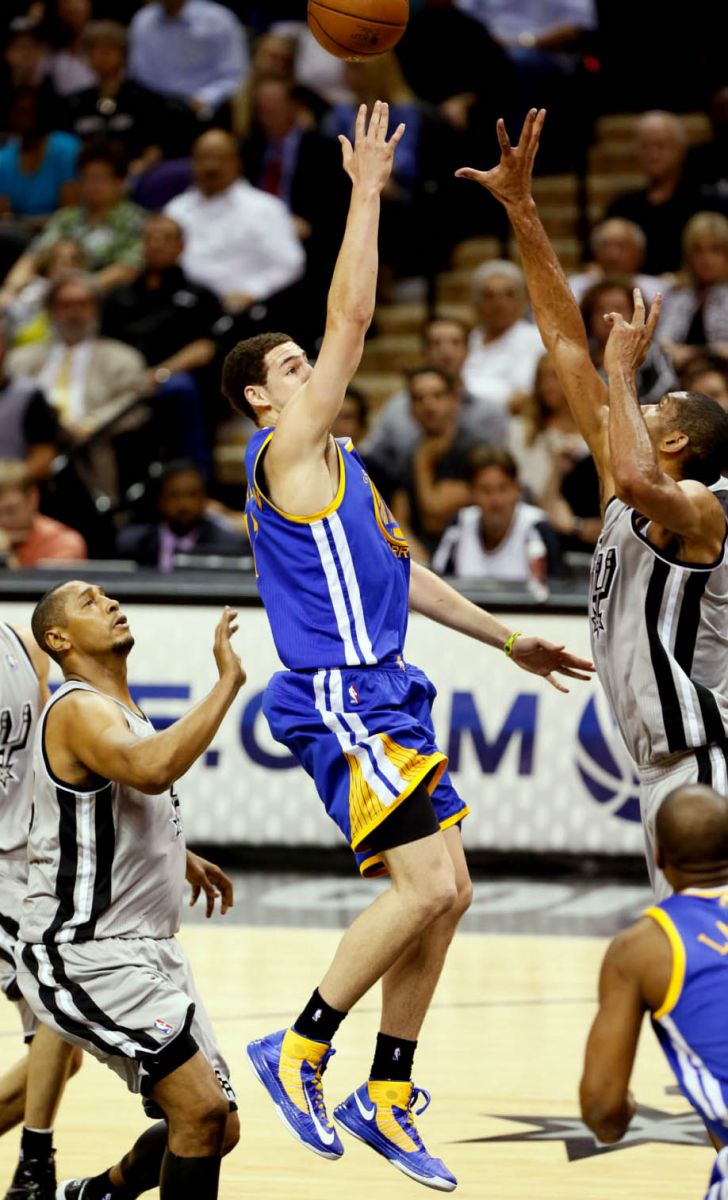 Klay Thompson -- Hyperdunk 2012 iD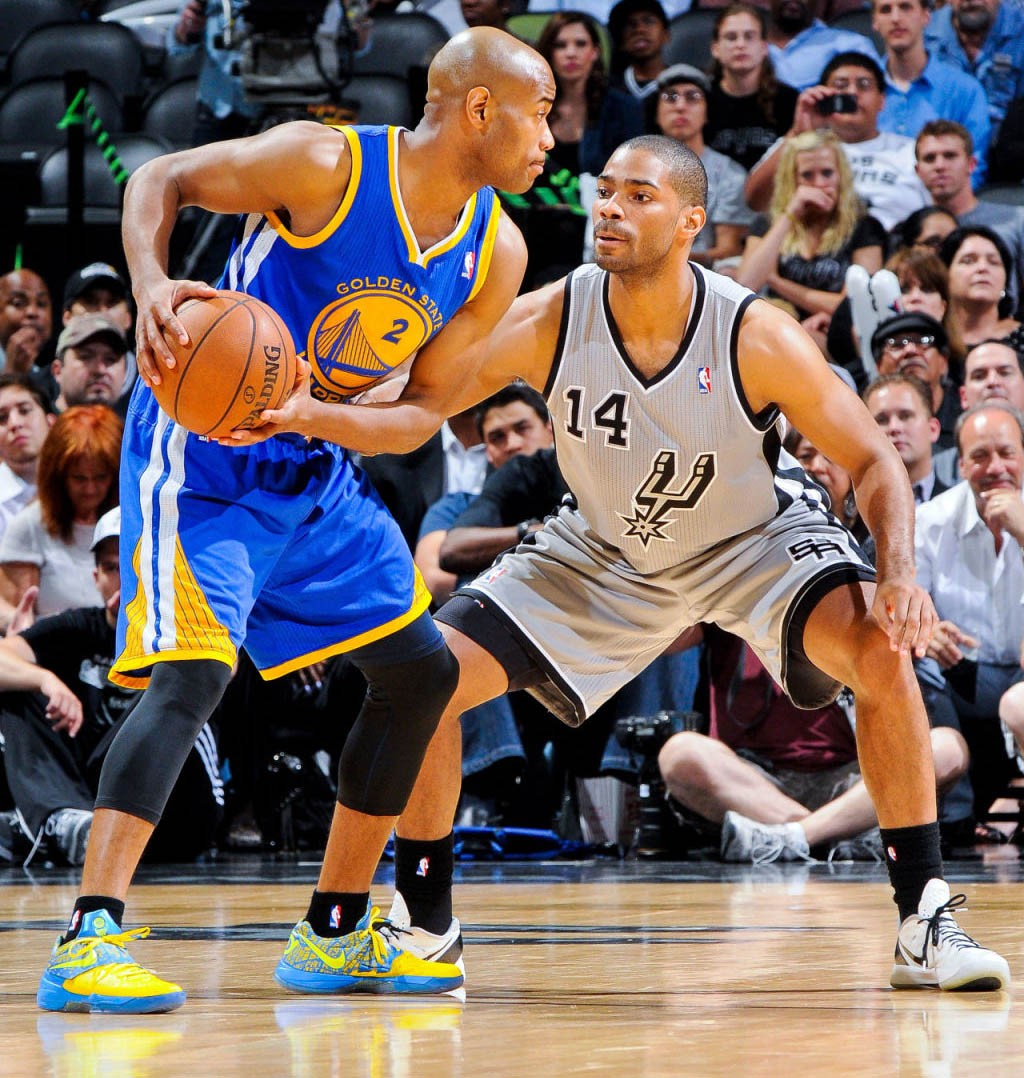 Jarrett Jack -- Zoom KD IV // Gary Neal -- Zoom Hyperdunk 2011 Low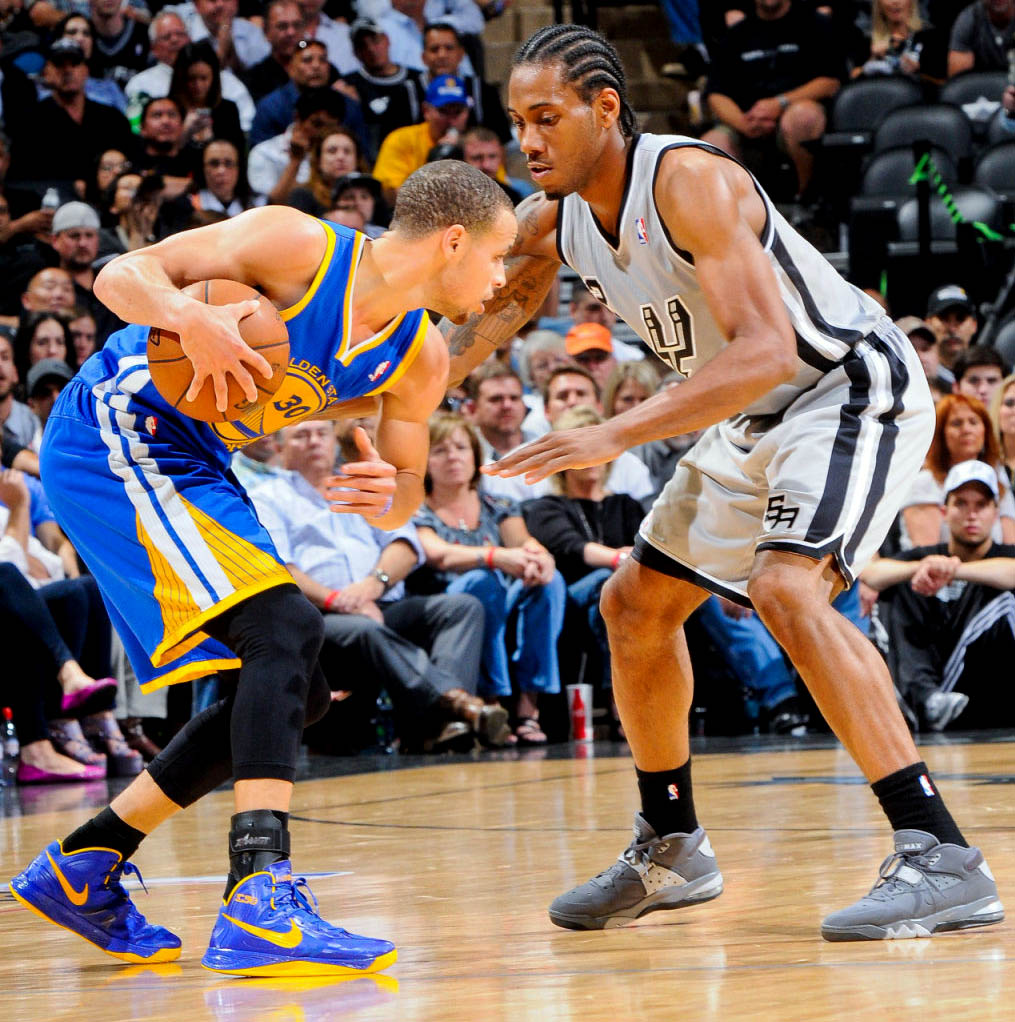 Stephen Curry -- Zoom Hyperfuse 2012 PE // Kawhi Leonard -- Air Force Max 2013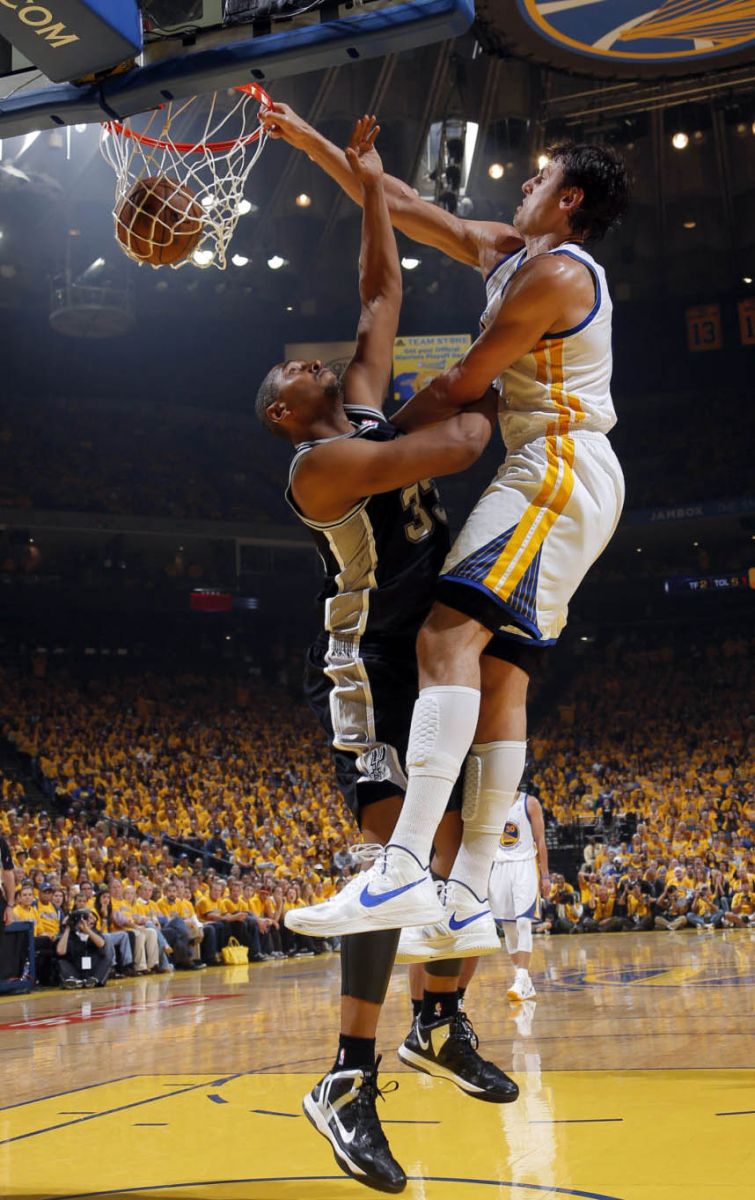 Andrew Bogut -- Zoom Hyperfuse 2012 // Boris Diaw -- Air Max Hyperaggressor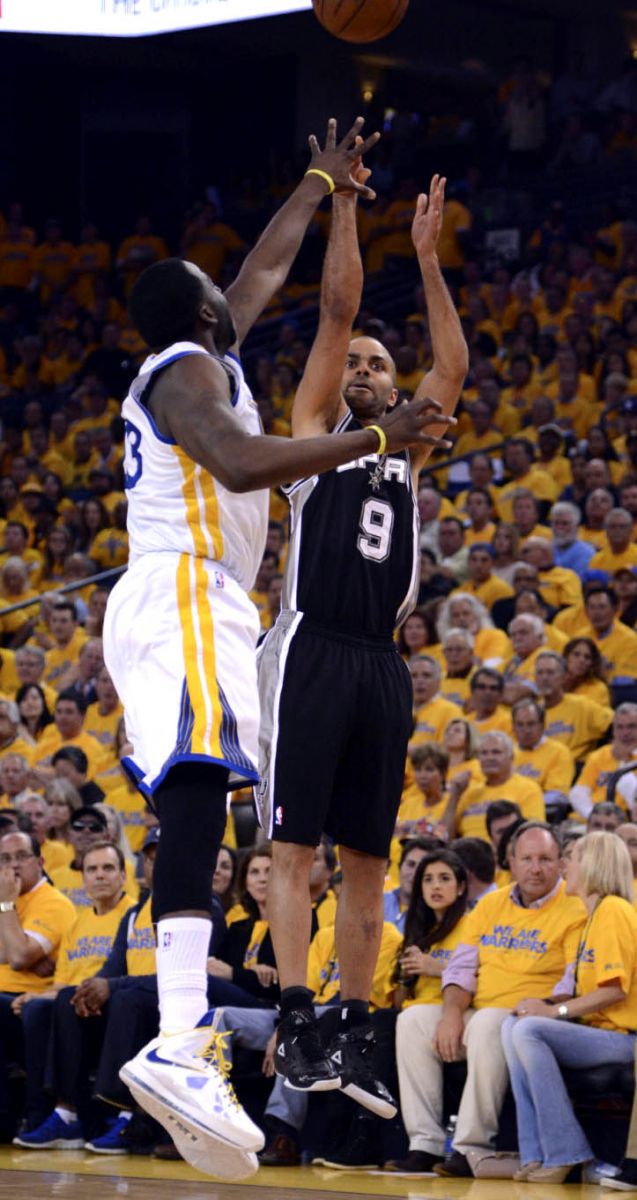 Draymond Green -- LeBron X iD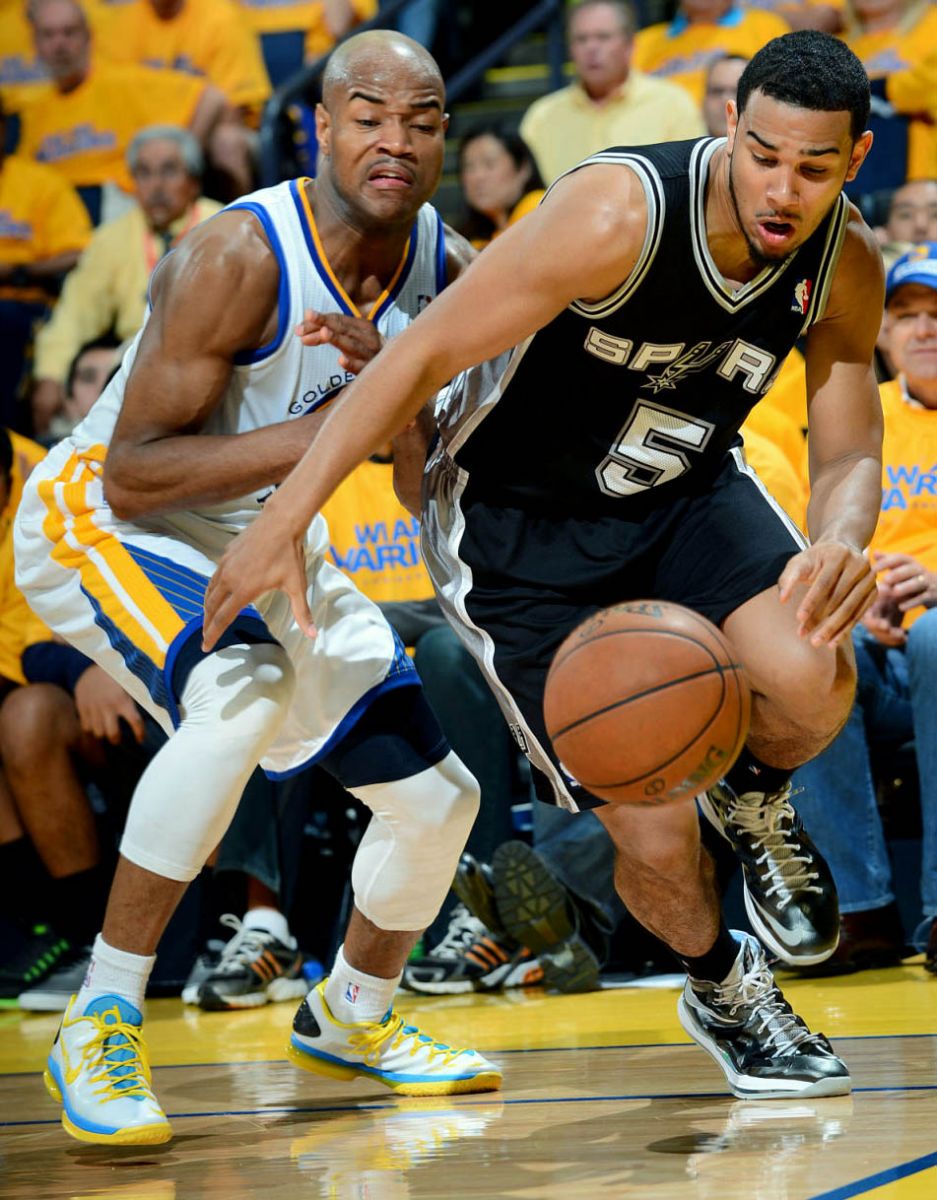 Jarrett Jack -- KD V Elite // Cory Joseph -- LeBron X