words // Zack Schlemmer
LeBron James has arguably the best sneakers in this year's Heat vs. Bulls playoff series, but can you guess who had the best in the two teams' 1992 playoff matchup? Of course it was Michael Jordan with the Air Jordan VI, as you can see here in the Kicks on Cards Collection's first card this week. We go all the way back to '92 to see MJ going in for a lay up in the "Carmines" contested by (DJ) Rony Seikaly who has some pretty nice shoes of his own: the Nike Air Force V.
Kendall Gill is next, spotted here in the Nike Air Flight High from 1989. We all know and love the Air Flight '89 Mid, but its equally awesome high top brother often gets forgotten. Let's hope the Hornets return to Charlotte, and the Air Flight '89 High returns to sneaker stores again soon!
Another classic Nike Basketball high top shows up this week, with Derrick McKey in the Air Max 2 Strong Hi. Unlike the Flight '89 High, the 2 Strong High has been treated to a retro release, which you can still pick up in stores now. We see Derrick here in a Pacers-friendly white and navy colorway.
A couple of 1996's best basketball shoes finish this week's collection up. First wee see Shawn Kemp in the Reebok Kamikaze II, and then Ricky Pierce in the Nike Air Maestro. What's your favorite sneaker in this set of Kicks on Cards?
Michael Jordan -- Air Jordan Vi // Rony Seikaly -- Nike Air Force V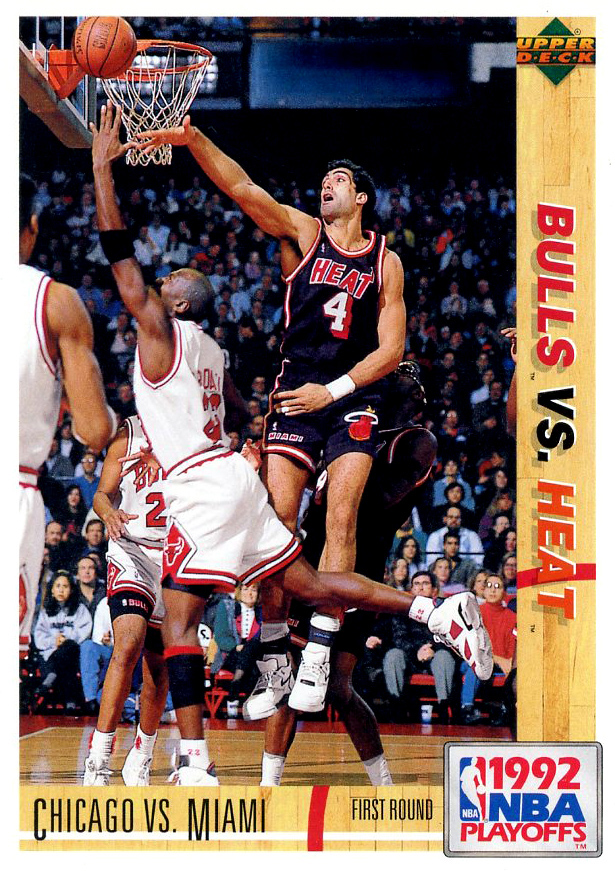 Kendall Gill -- Nike Air Flight '89 High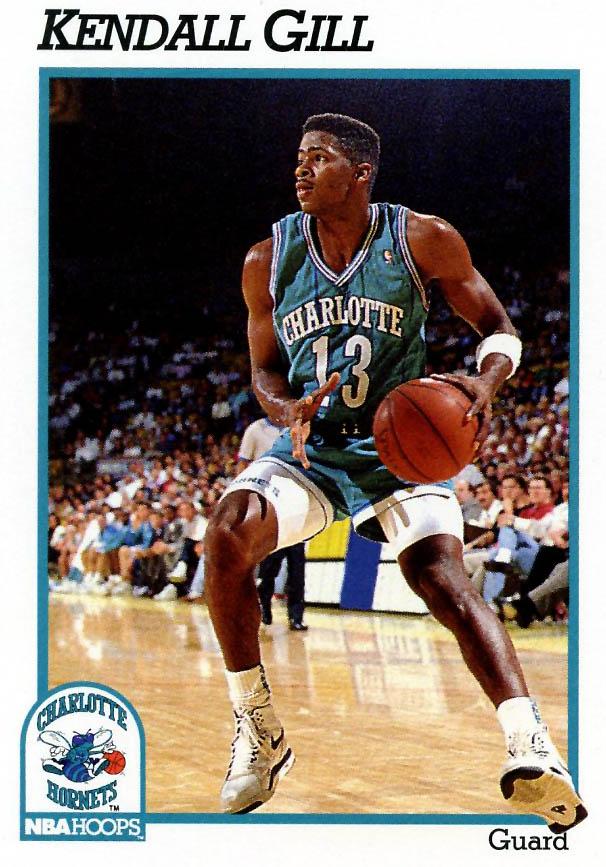 Derrick McKey -- Nike Air Max 2 Strong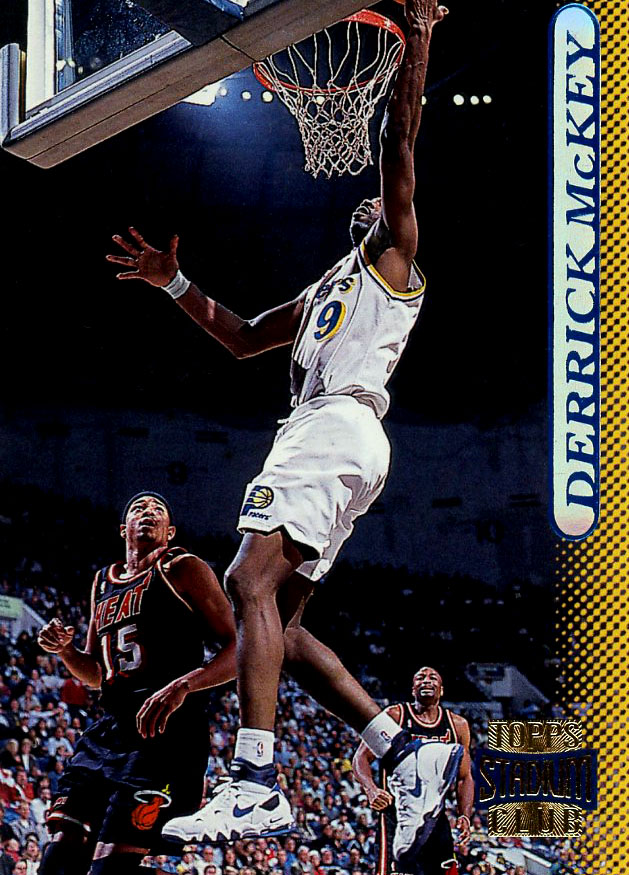 Shawn Kemp -- Reebok Kamikaze II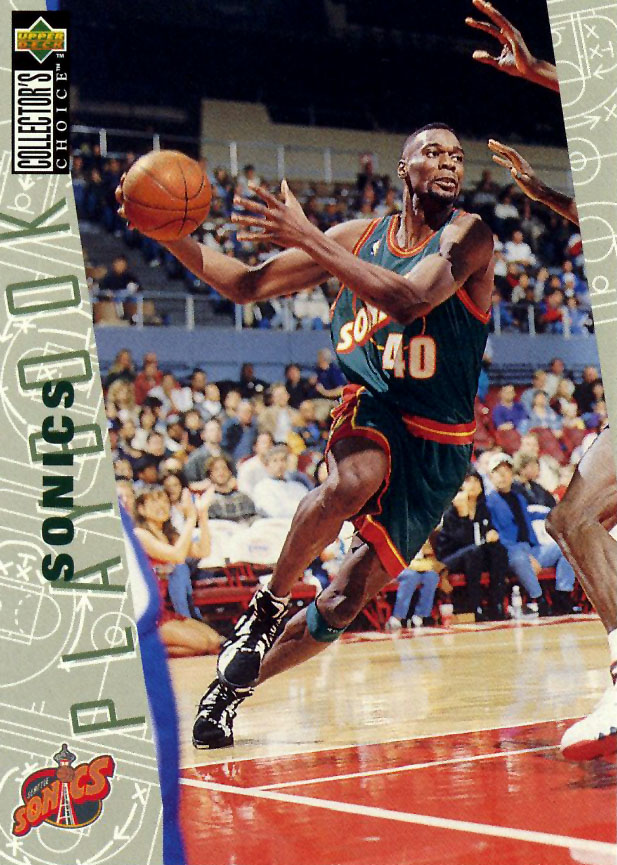 Ricky Pierce -- Nike Air Maestro '96