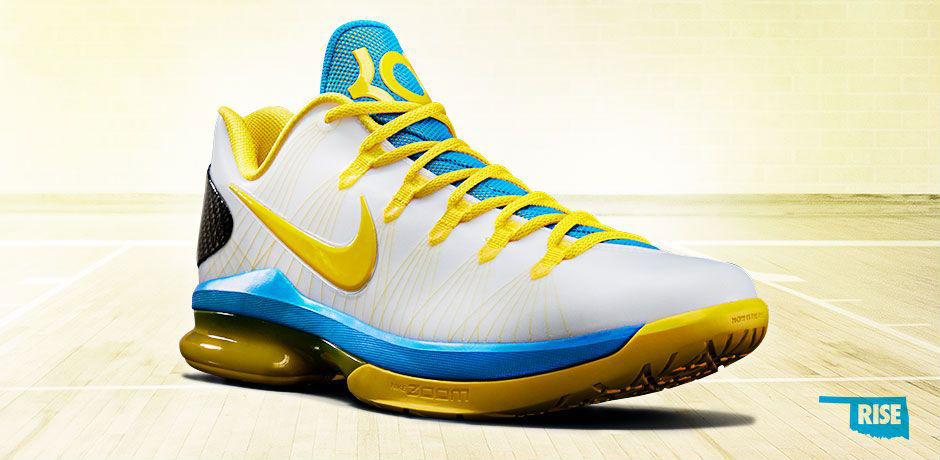 words // Brandon Richard
This past Monday, a massive F5 tornado ripped through Moore, Oklahoma, resulting in 24 deaths, the loss of about 13,000 homes and an estimated $2 billion in damage. To help jumpstart the recovery process, Oklahoma City Thunder forward Kevin Durant donated $1 million to the Red Cross. Looking for more ways to help, Durant reached out to his family at Nike.
Nike will be donating $1 million in products to those affected by the storms, along with all profits from "OKC" KD V Elites sold on nike.com between May 23 and June 15. Click here to purchase a pair and help Oklahoma relief efforts.