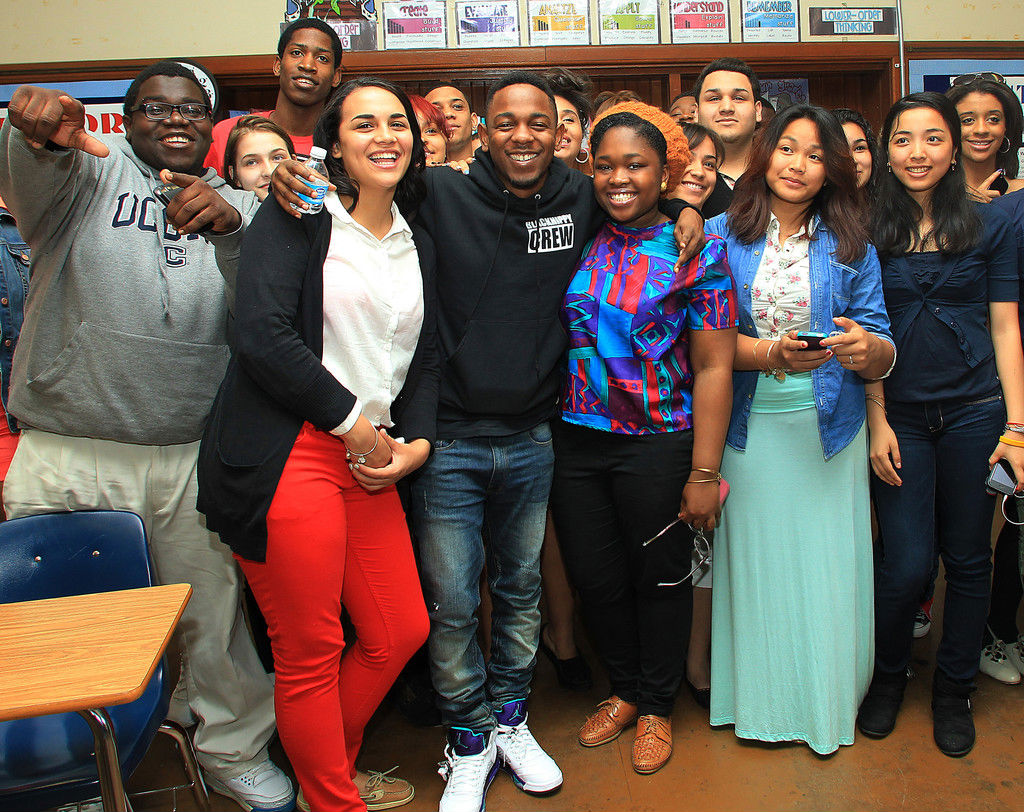 words // Brandon Richard
Get Schooled is a national non-profit that leverages the key influences in teens' lives to directly engage them on their path through high school and college. To do this, Get Schooled uses celebrity messengers and the means that youth use for communication to deliver the information they need to be successful in their educational pursuits. Today, Get Schooled hosted rapper Kendrick Lamar at Providence's Mt. Pleasant High School.
For his Get Schooled Victory Tour appearance in Rhode Island, Kendrick laced up the popular "Grape" Air Jordan Retro 5. The classic surprisingly didn't get a lot of action in this week's Celebrity Sneaker Watch, but that may change now that they've been out for a week. Have you rocked yours yet?
More photos of K.Dot rocking "Grapes" below.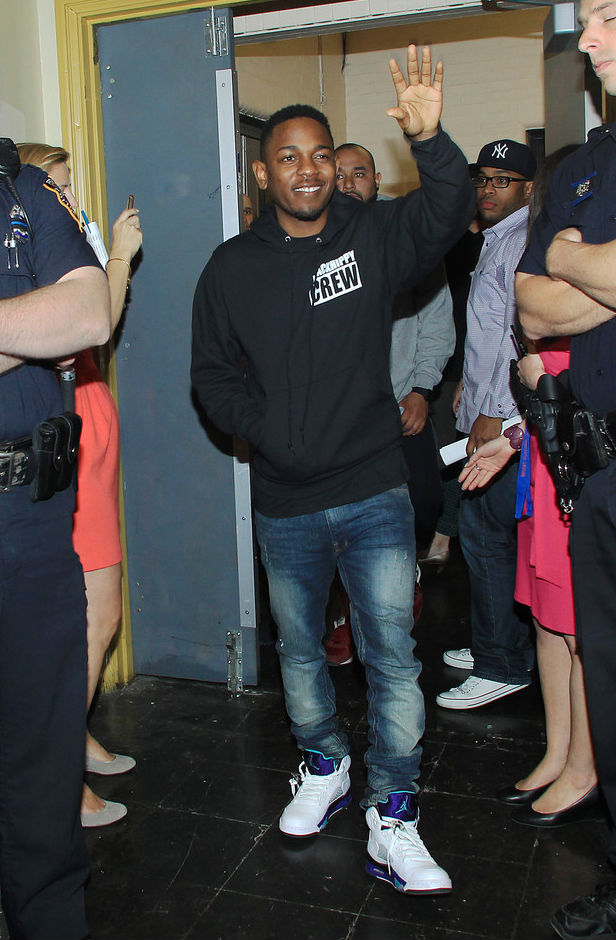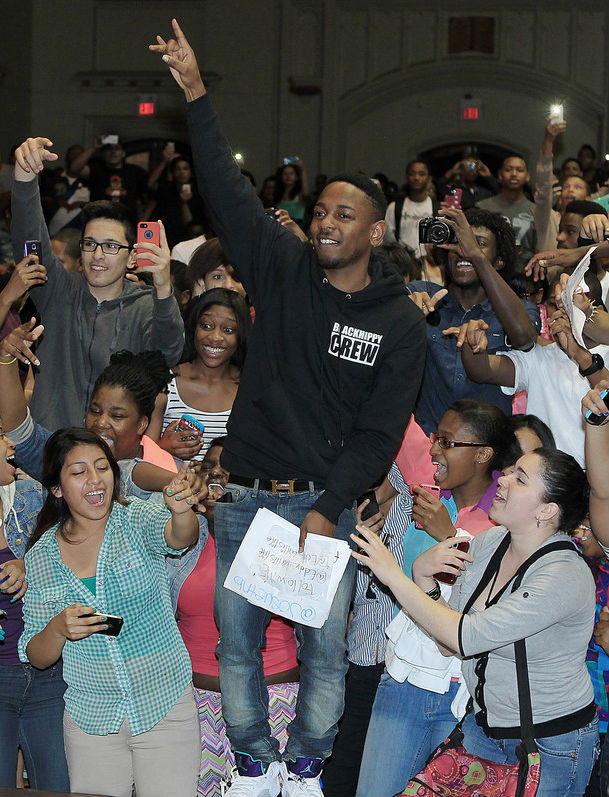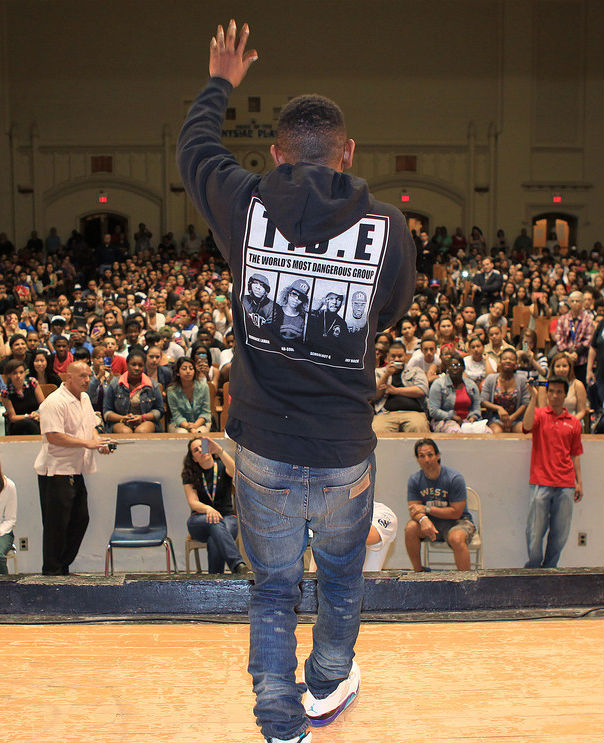 images via Zimbio