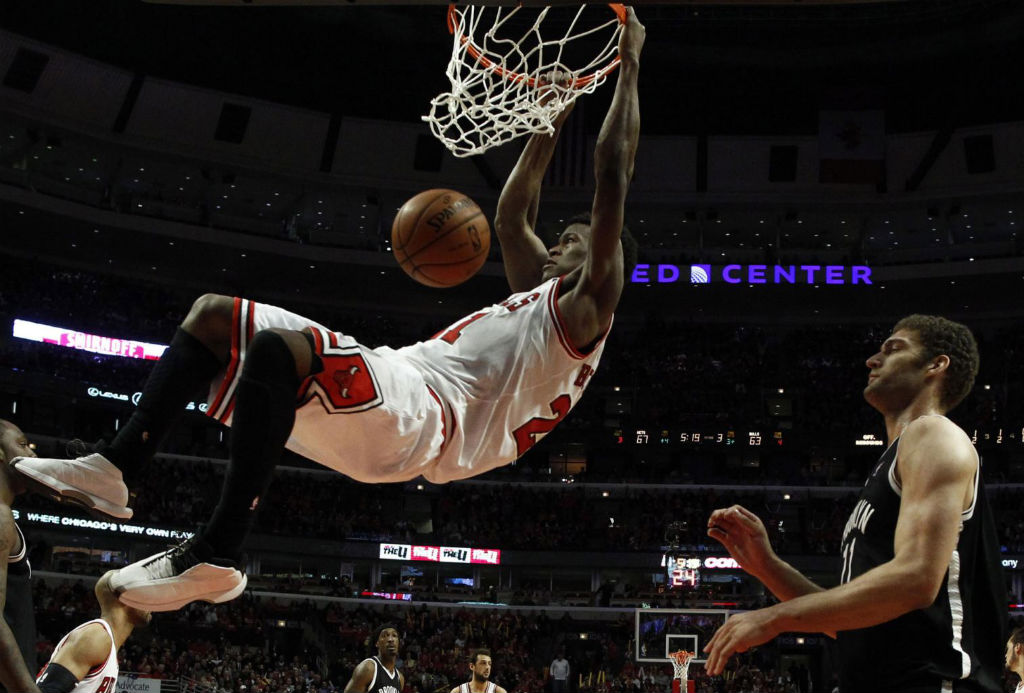 words // Brandon Richard
Though we selected Iman Shumpert to represent adidas in the Sneaker Watch Champ poll, the Chicago Bulls' Jimmy Butler made a strong push down the stretch of the season. From the Crazy 8 to the TMAC 1, Butler laced up a variety of adidas classics and current performance models while solidifying himself as one of the league's most promising young players. Just when you thought Butler had maxed out on adidas sneaker selections for the season, he broke out a pair that even Shump hasn't when the Bulls hosted the Brooklyn Nets in Game 6 of their playoff series last night.
Immediately getting a lot of Twitter action when he hit the court, Butler rocked Kobe Bryant's The Kobe in the original white and black colorway. The Kobe (aka Kobe 1) originally released for the 2000-2001 season and returned in 2006 re-branded The Crazy 1.
Does this mean The Kobe is being re-released soon? That's unclear at the moment, but you have to believe it won't be long before we see the shoe on the market again.
Butler put up 17 points, 7 rebounds and 6 assists in The Kobe, but the short-handed Bulls dropped the game 95-92. Game 7 tips off tomorrow at 8:00 p.m. EST.
Is this the most surprising sneaker choice of the playoffs so far? Check out a few shots from last night's game and let us know what you think.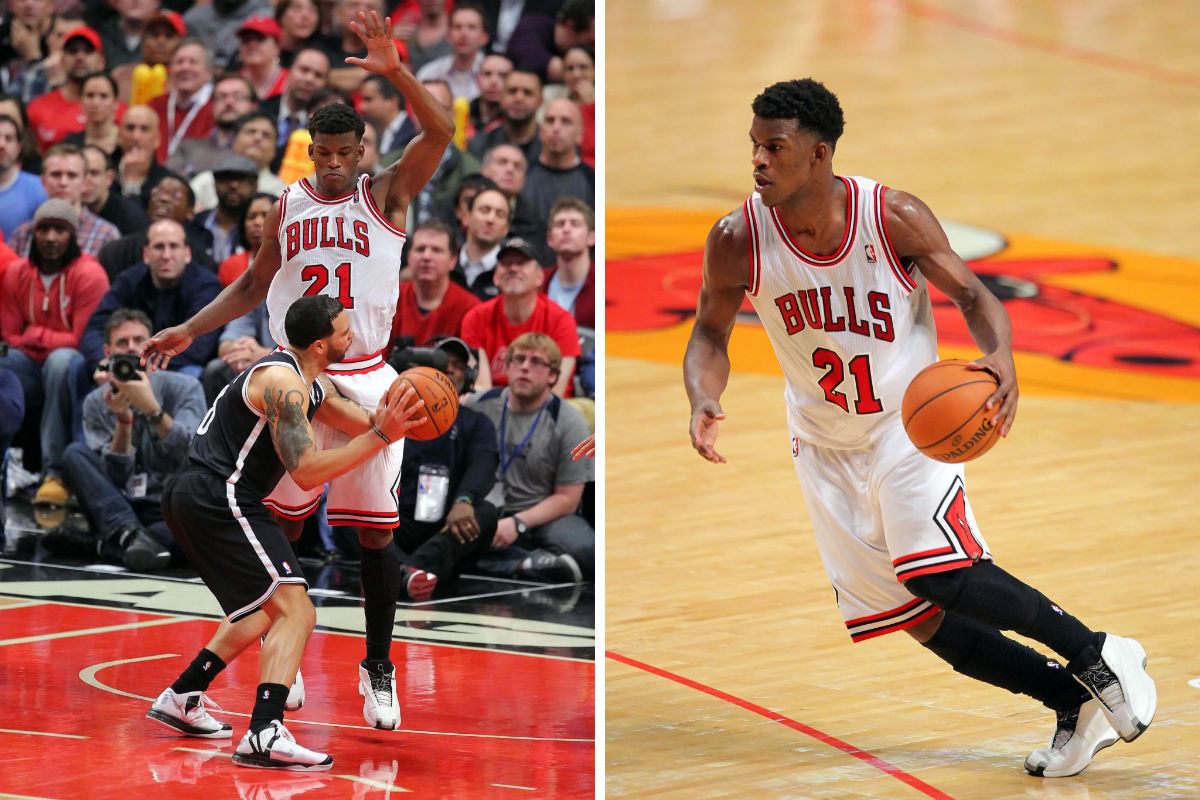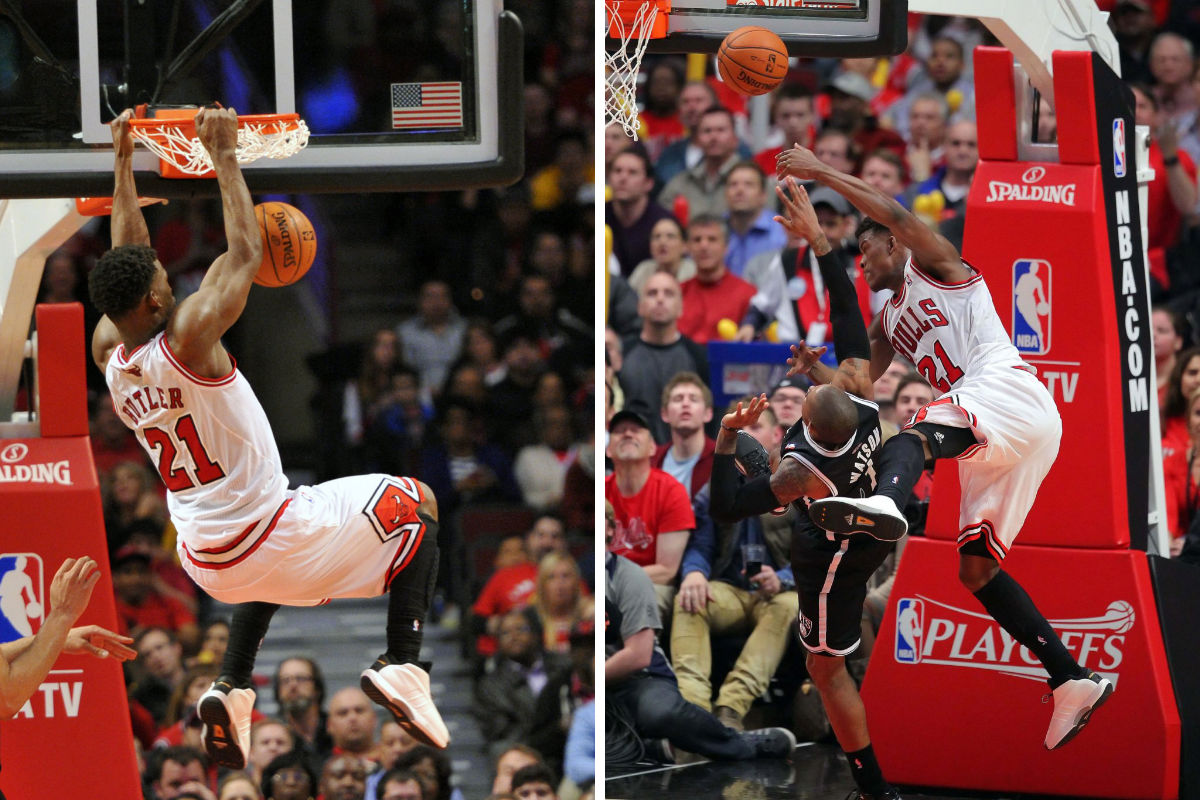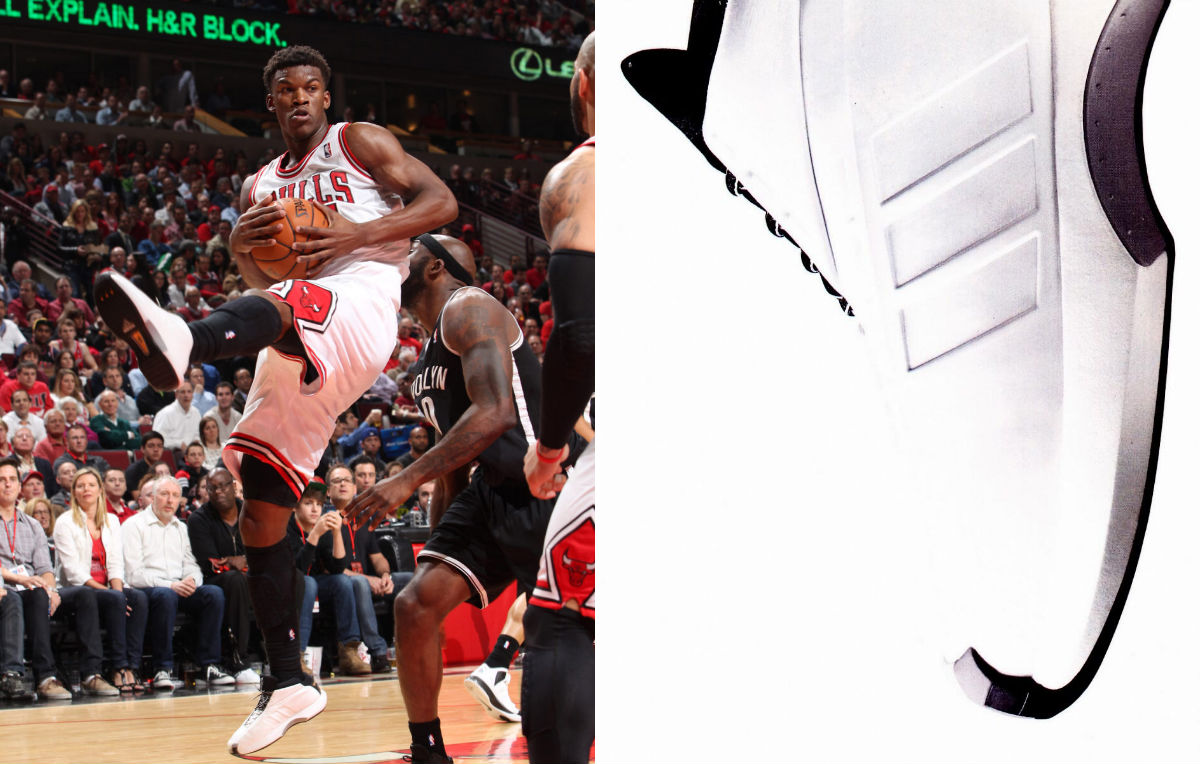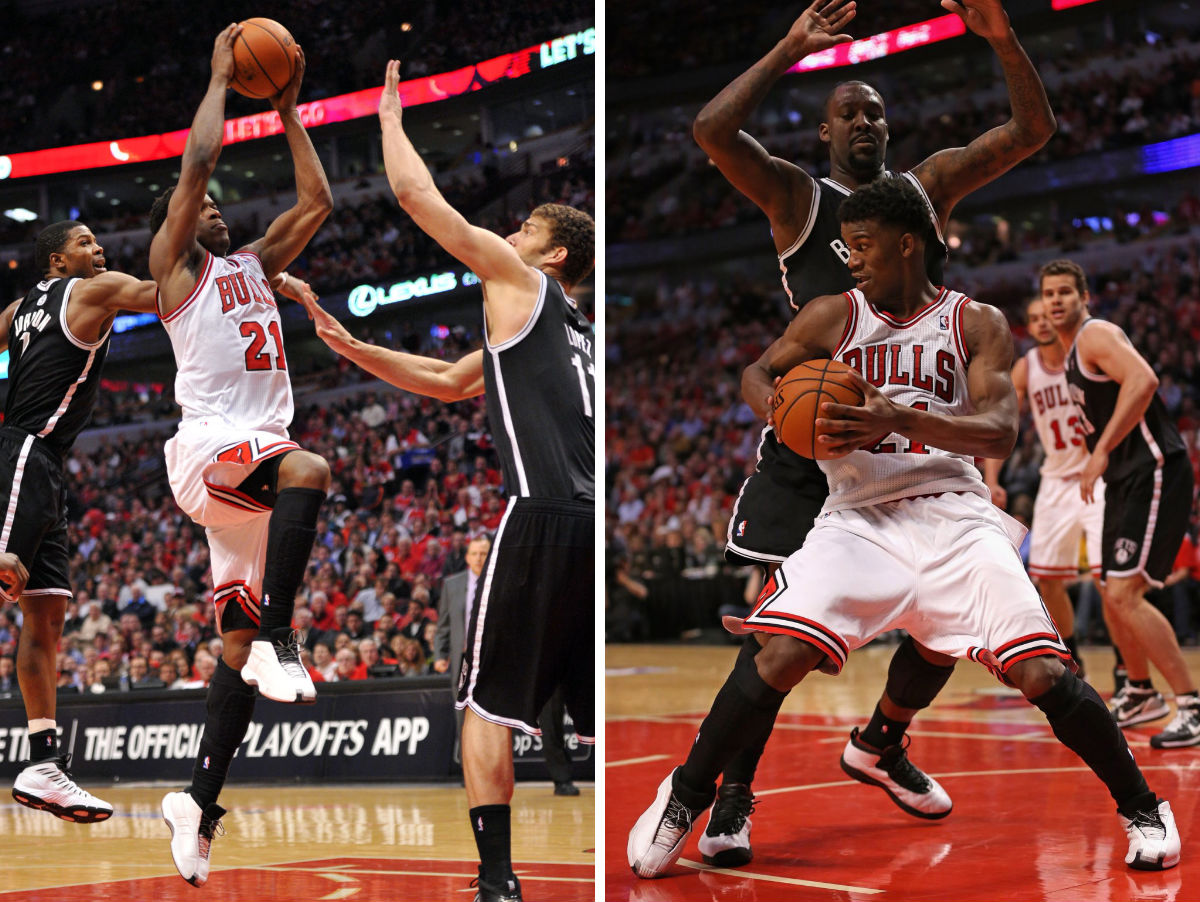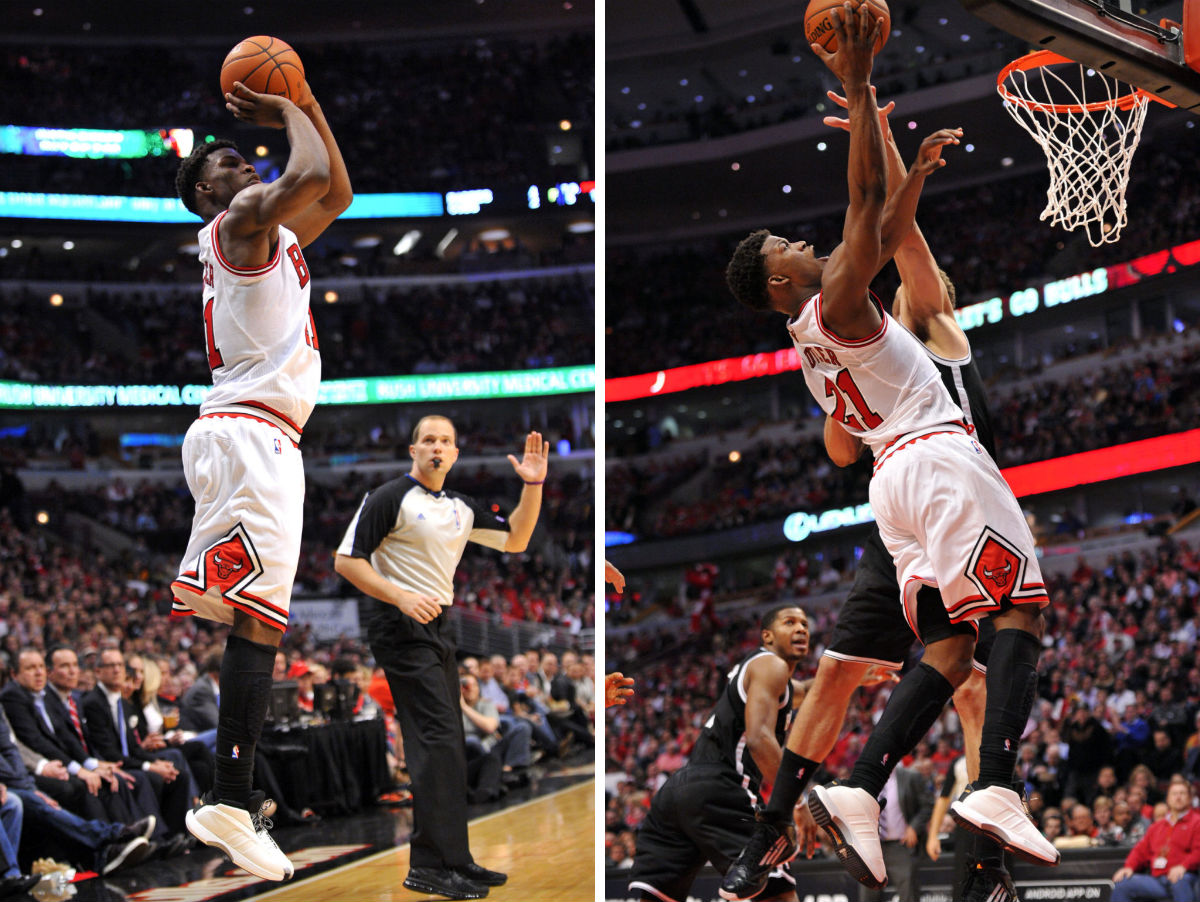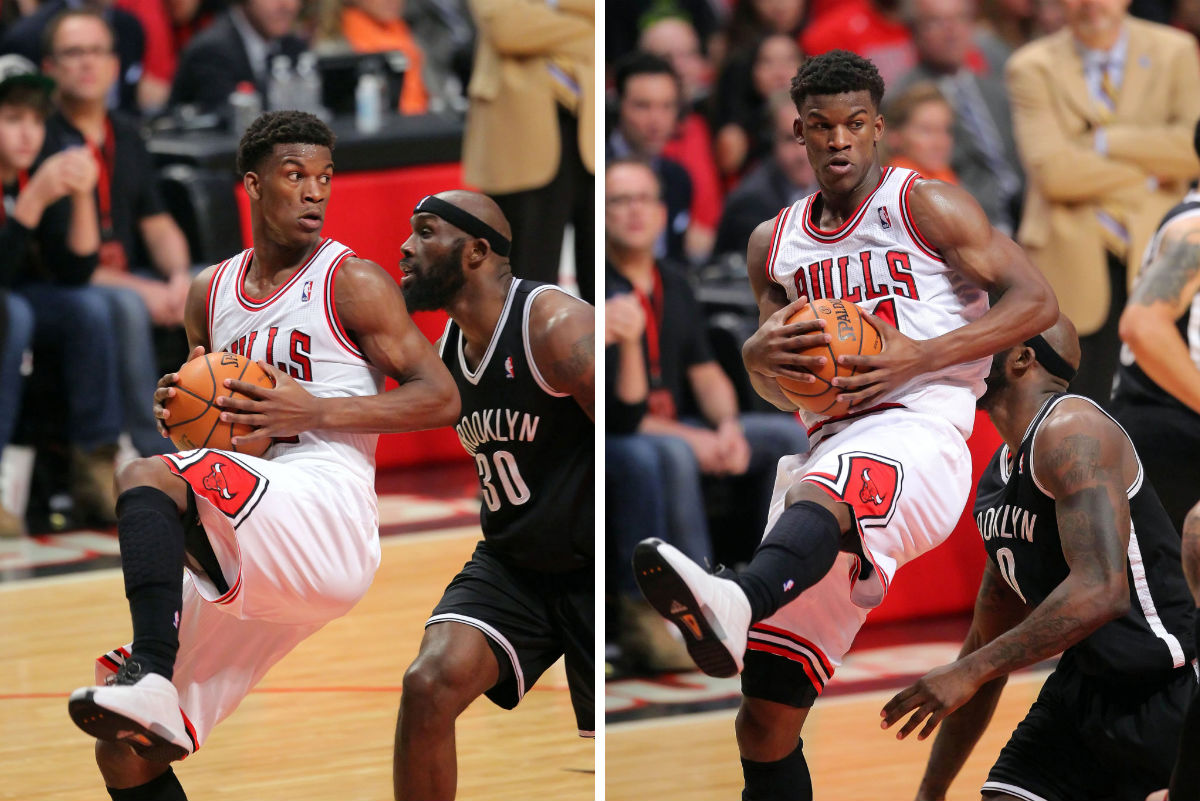 images via Yahoo