words // Zack Schlemmer
After announcing earlier this week that the Focus will be the next classic Ewing shoe to return, Ewing Athletics has teased another upcoming colorway for the model in black and red.
This morning Ewing Athletics posted this teaser image of a black, red, white and grey version of the Focus, to go along with the original white-based Knicks colorway already previewed. It's hard to tell from this rear view, but it looks like this black and red version could also be an original colorway, seen in the vintage catalog scan below.
Can we expect even more colorways of the Focus to return? Only time will tell. Until then, stay tuned to Sole Collector for more looks and release dates for the Ewing Focus retro.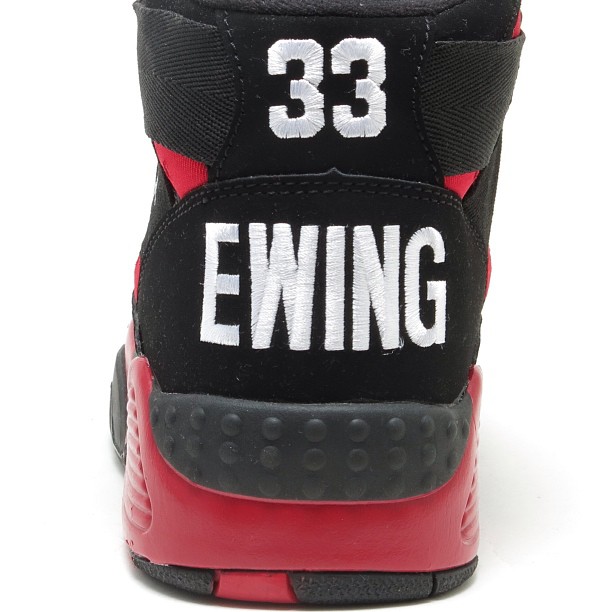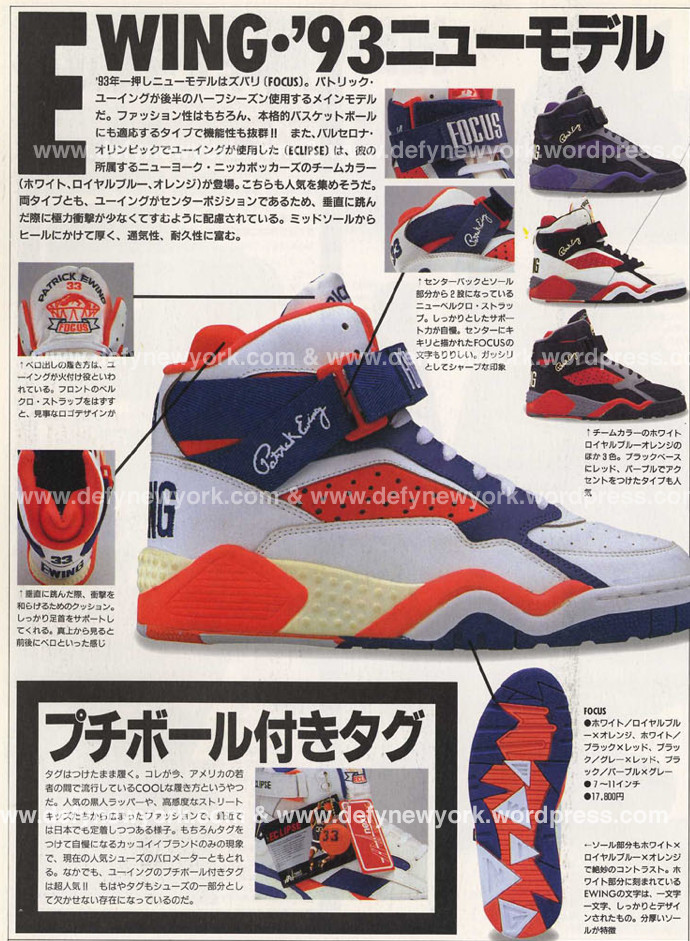 Catalog image via DeFY