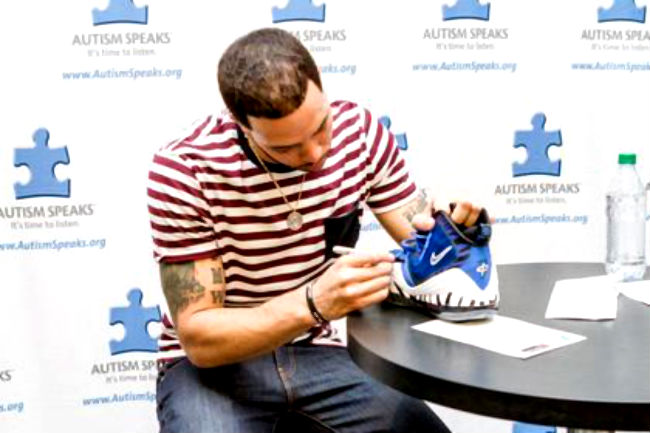 words // Brandon Richard
In early April, Brooklyn Nets point guard Deron Williams played a week's worth of games in the blue-based "Memphis" colorway of the Nike Air Penny V. While the shoe itself is a great look for the court, the colors were symbolic of something much more meaningful to Deron.
In 2011, Deron and his wife Amy's oldest son DJ was diagnosed with autism after noticing struggles with progression in his development. Since the diagnosis, Deron has taken on autism as a personal cause. His Point of Hope Foundation has teamed up with Autism Speaks to raise awareness and funds for research. Through the partnership, Deron also hosted the first ever Autism Awareness Night on April 6 at Barclays Center last month.
With the Charlotte Bobcats in town for the special night, Deron dropped 32 points and 6 assists in a 105-96 Brooklyn win. In the game, he laced up the blue Penny V, which he has signed and put on the auction block for Autism Awareness.
The auction went live today on Charity Buzz and will run through Thursday, May 23. All proceeds benefit Autism Speaks.
Click here for close-up shots of Deron wearing the Penny V and more on his family's efforts in raising awareness.