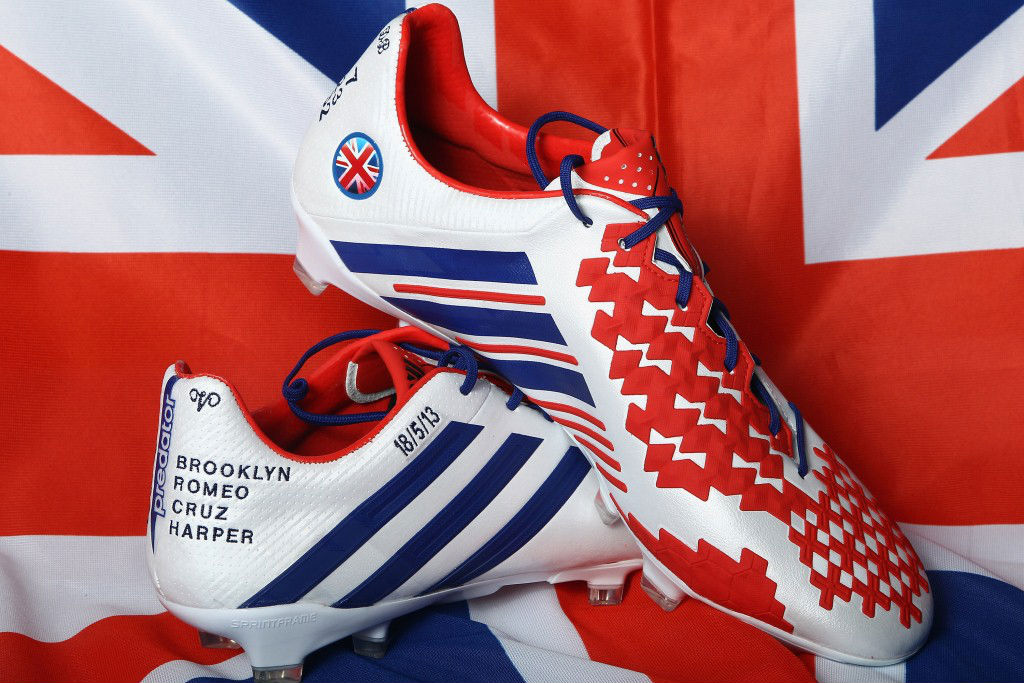 words // Brandon Richard
After announcing his retirement from soccer earlier this week, David Beckham and adidas celebrate his illustrious playing career with a pair of custom Predator Lethal Zones Boots.
Made famous by the soccer icon, the boots were personalized by Beckham on the adidas customization site. The main inspiration for the design is the union flag of Great Britain, represented with a bold red, white and blue colorway.
As with all of Becks' boots, his wife Victoria's initials and the names of his four children appear on the heel. Shirt numbers from David's career are also featured.
"This is truly a special moment for me and I'm happy that my longest serving partner, adidas was able to work with me to commemorate the moment, said Beckham. "What I really wanted to come across was the passion I had playing for my country and the pride that gave me."
Beckham wore the custom boots in Paris Saint-Germain's 3-1 victory over Brest earlier today. Below are a few detailed shots and some action photos from the match.