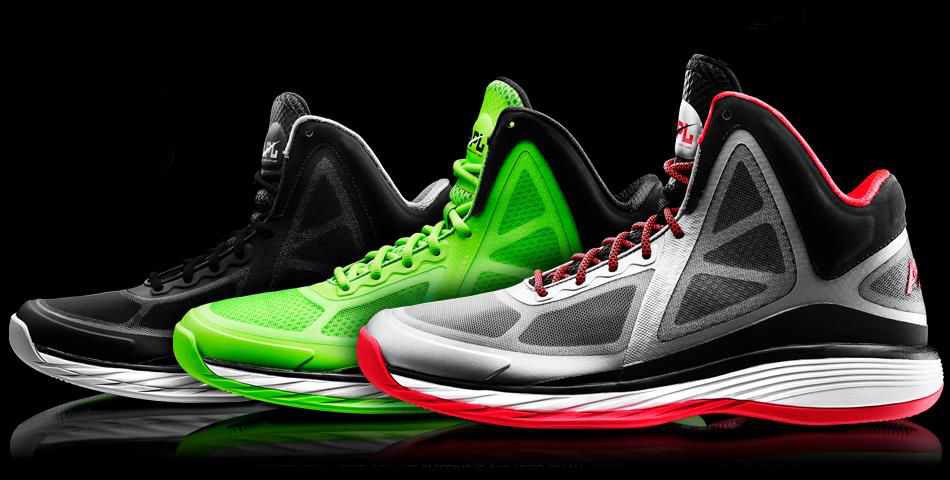 words // Brandon Richard
Athletic Propulsion Labs 'steps into the future' with the launch of the Concept 3, the third edition of the brand's vert-boosting flagship model.
The upper of the Concept 3 is constructed using synthetics, microfiber mesh and special anti-microbial linings to keep the foot comfortable and performing at the highest levels throughout extended levels of play. APL's unique FloZone layer enhances breathability across the entire foot with added support structures were needed. Airflow freely passes through the upper to the internal mesh bootie, keeping the foot cool and comfortable in the most intense playing conditions. Synthetic suede overlays and a molded high-density collar are designed to maximize comfort and provide lockdown support for quick lateral bursts.
Segmented herringbone is used on the outsole, surrounded by orbital grooves to maximize surface contact and increase traction. Patented Load 'N Launch is implanted in the forefoot, designed to provide an instant improvement in vertical leap. The device works in conjunction with the advanced materials of the outsole, midsole, insole and sockliner to create an integrated, high-performance experience.
The ambient also uses air to its advantage. The aerodynamic, sleek design and construction allows wearers to realize the full benefit of Load N' Launch.
Starting today, you can pre-order the Concept 3 in Black/Grey, Green/Black and Silver/Black-Magma for $175 each at athleticpropulsionlabs.com.