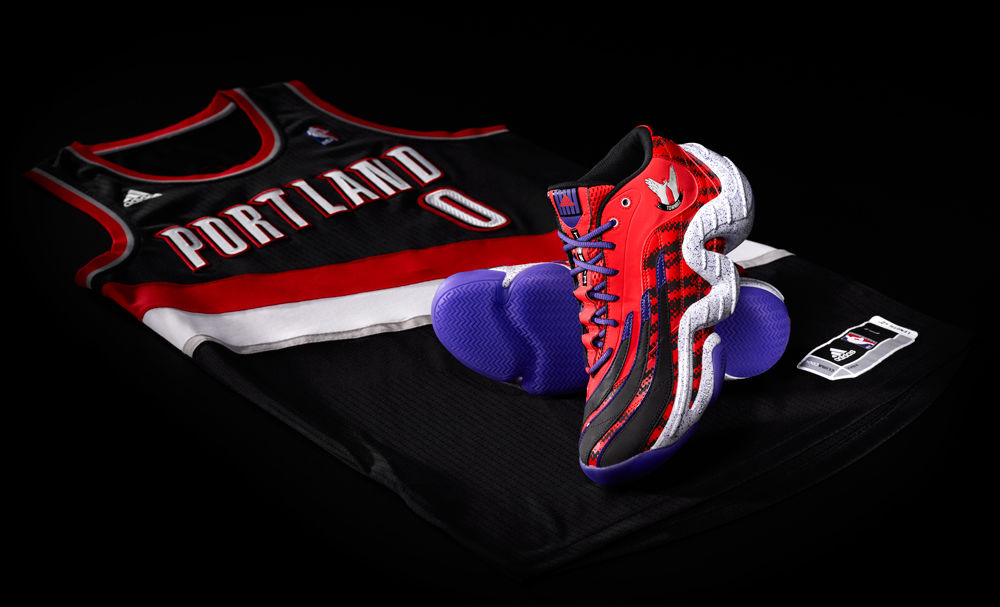 words // Brandon Richard
By just about any measure, Portland Trail Blazers point guard Damian Lillard is the real deal. That point was driven home earlier this month when he became just the fourth player to be voted unanimously as the NBA's Rookie of the Year. In celebration of Lillard's historic first season, adidas is releasing a limited edition "Rookie of the Year" make-up of the Real Deal retro.
The colors of Damian's Real Deal pay homage to his career; red for high school, purple for college and black for his team in Portland. Sockliners feature his Twitter handle, an Oakland satellite print and "9800s" to represent his neighborhood blocks. Animal print on the upper represents his high school and college mascot, the Wildcat. "Townbiz" notation is a nod to Oakland and clasped hands are symbolic of the "Fly Guyz," Damian's name for his close circle of friends.
Only 510 pairs of this limited edition will available on May 23 for $120 at Compound (Portland, Ore), Shoe Palace (Oakland, Calif.) and adidas.com. Fans can pre-order a pair today at adidas.com or join Damian at Compound on May 23 between 6:00 p.m. and 7:00 p.m. for the official launch and a chance to meet the Rookie of the Year and get an autograph.