words // Brandon Richard
via Press Release
Last week, adidas launched adidas Lab, the first in a series of innovation events that showcase products of the past, present and future. The first event focused on soccer and took place over the UEFA Champions League Final weekend at Victoria House London. From May 24 to 27, fans were given the chance to test unseen products first-hand in a range of high-tech interactive experiences.
With the legendary Zinedine Zidane in attendance, adidas displayed the following four new innovations:
99g Boot
adidas created the game-changing adizero f50 and now they have taken it to the next level with a new lightweight cleat that weighs a mere 99g (roughly 3.5 ounces). The revolutionary cleat, rigorously tested, has been created in adidas' speed range, adizero. Players wearing the new boot will be lighter and faster than ever giving them that physical and psychological advantage of speed. Fans will be given a preview of the product with it displayed mid-air in a capsule to convey the unique lightness of the cleat. They will also be able to pick up and examine a prototype to experience first-hand the feather-weight lightness of the cleat before a limited number being made available to the public in 2015.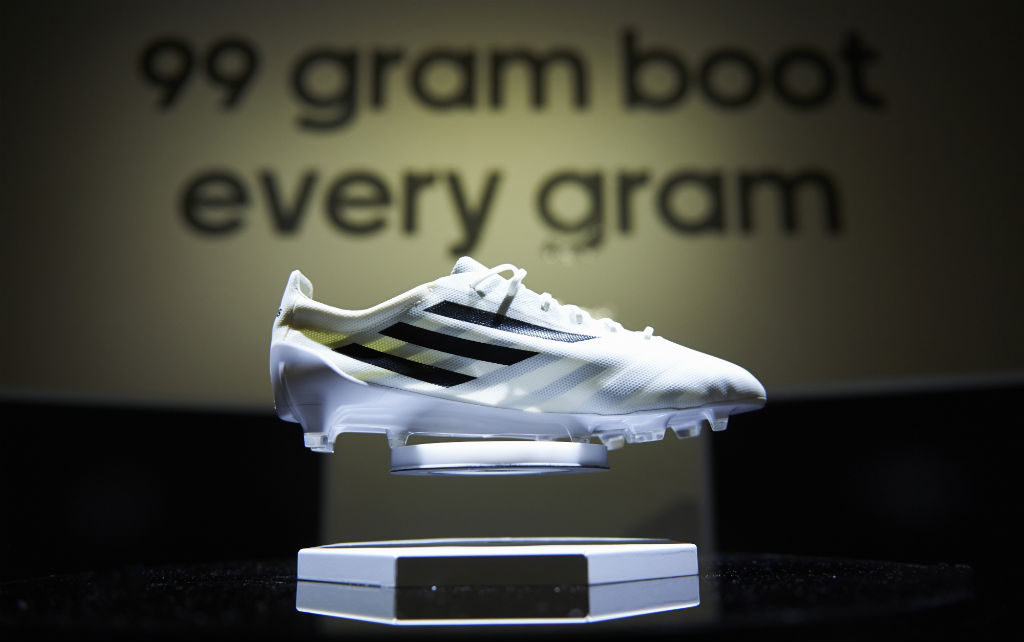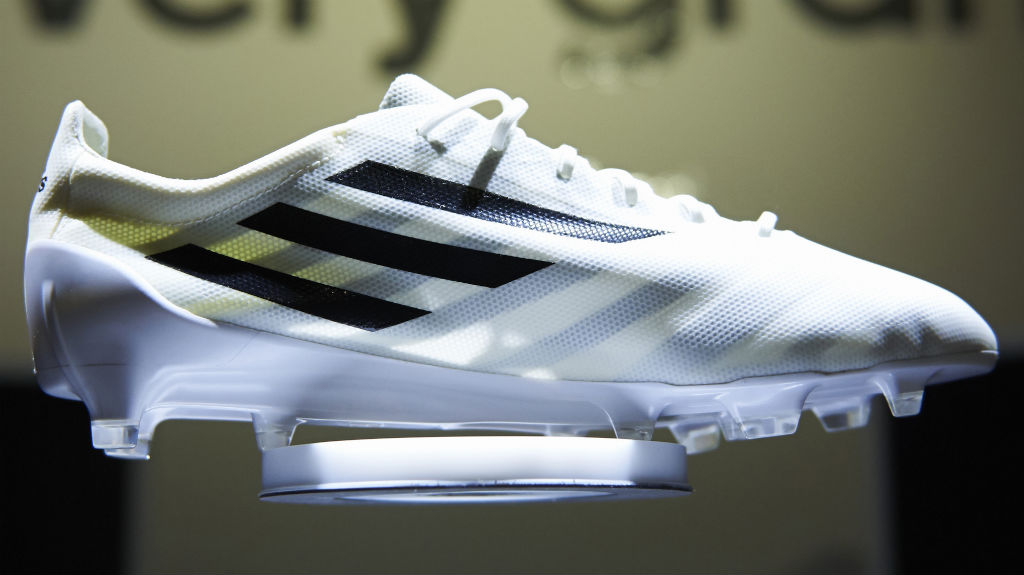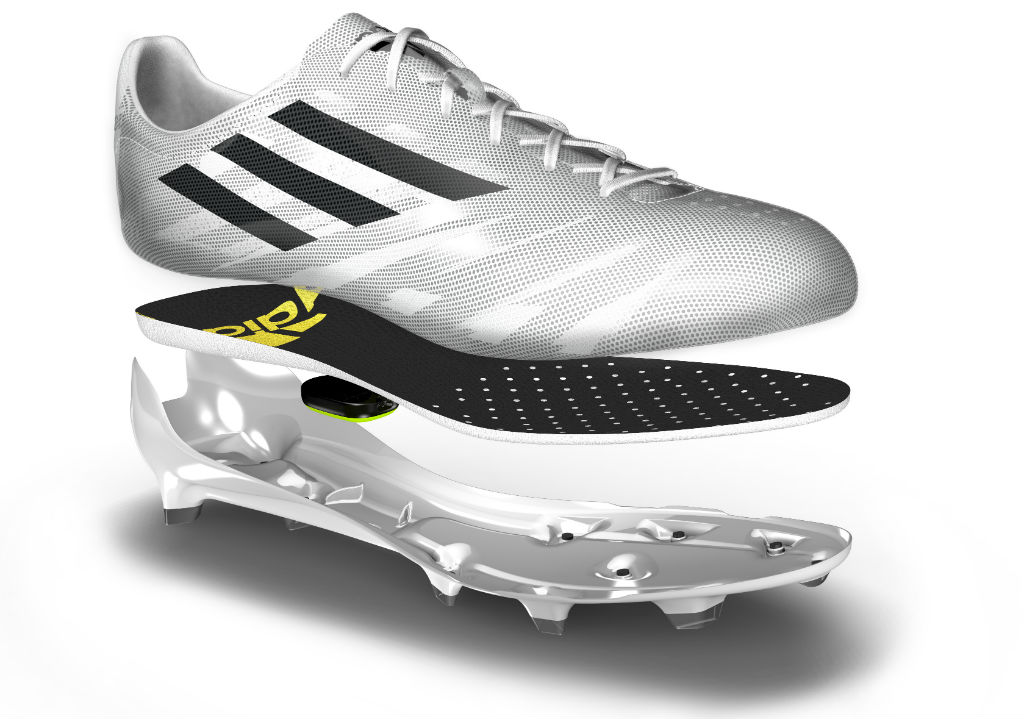 adidas Smart Ball
In soccer, every touch counts. The adidas Smart Ball has been designed to improve technique, power, spin and accuracy through automated coaching system. After three years of development, adidas has created a ball with in-built sensors that track its movement and feed the information back to the player through an app on their phone. The app is built around four key sections that help improve players' technique through immediate analysis, direct feedback, a series of challenges and a record book. Smart Ball is set for release in 2014, but fans visiting the 'adidas lab' will have the chance to test it out with three shots against a giant interactive Wall that projects their impact and results immediately.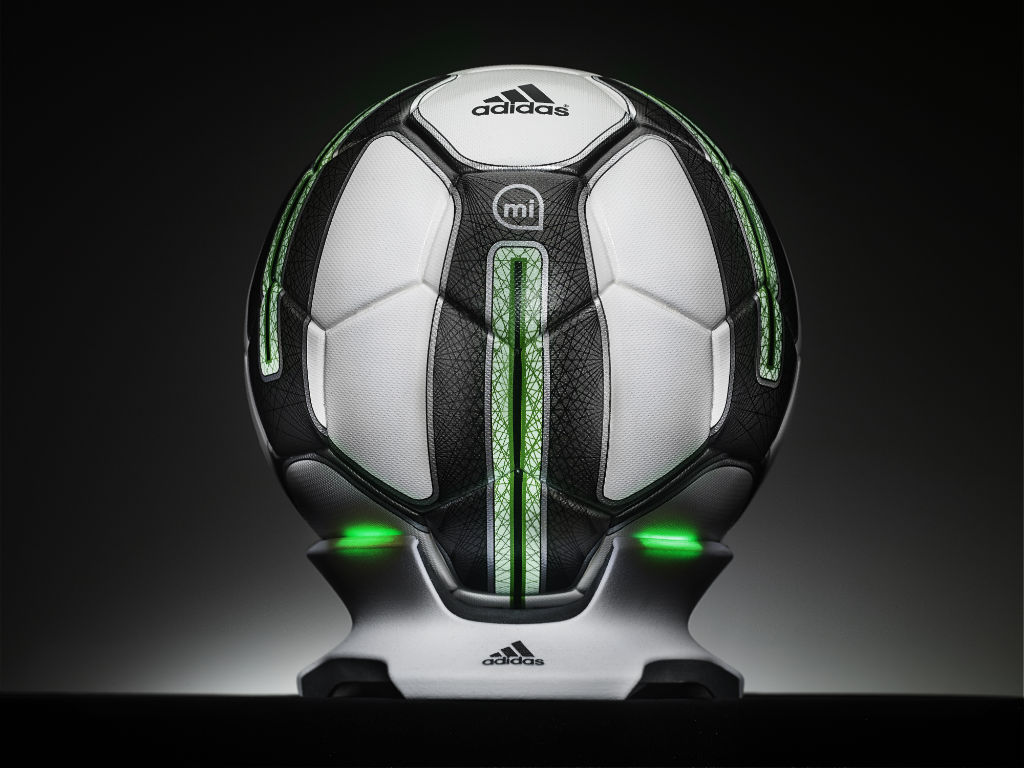 miCoach Elite Team System
This new adidas product is the first system of its kind that uses physiological data in real time sending it straight to a coach's tablet on the side-line. The system not only provides real-time insights during training, but tracks total training impact, collects and manages data and is highly portable. The state of the art system measures everything from power, speed and distance to heart rate, acceleration and field position, allowing key insights into player performance and work rate, helping teams achieve and maintain peak physical performance.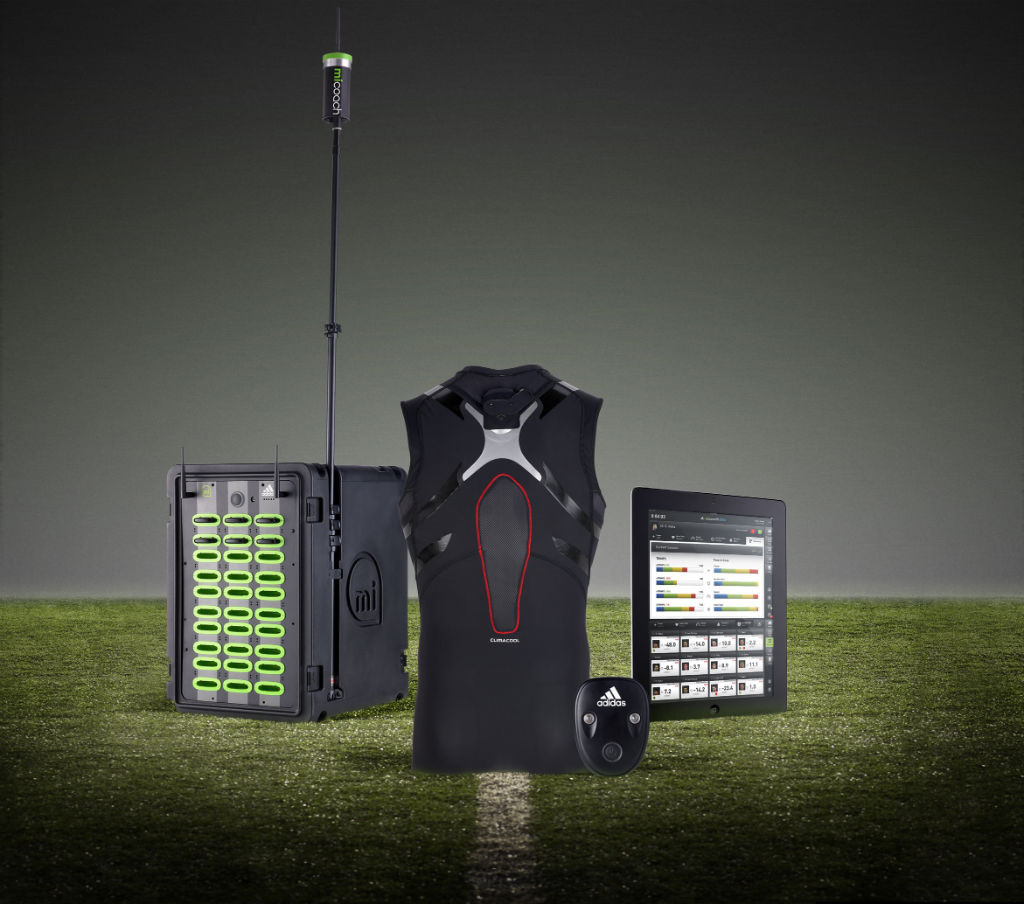 630g Kit
adidas is changing the way soccer is played and this new kit is a vital part of that. Released in 2015, a full adidas team kit will weigh just 630g, including shirt, shorts, socks, shin pads and boots. The minimalistic vest-shaped top layer will only carry name and numbering. Beneath this players will wear a base layer that is fully integrated into the miCoach Elite team system. The shorts are made from a four way stretch breathable lightweight woven fabric, while the shin pads are integrated into the lightweight compression sock. And using a framed composite skin construction and a light weight outsole, the cleats will weigh just 99g each, making them the lightest soccer cleats ever. The adidas lab will offer consumers an exclusive first glimpse of this cutting edge kit.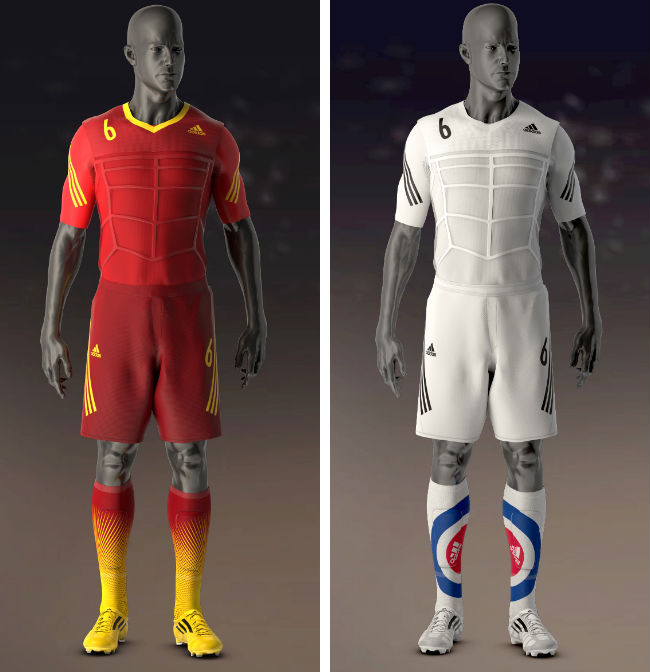 More information on these new tech developments from adidas as it becomes available.