words & interview // Nick DePaula
Last August, at the brand's Las Vegas launch event for the latest season of launches, which included the Pump Bringback, Question, Answer IV and Tyga's signature T-Raww, there were quite a few bold statements thrown out.
Swizz Beatz, the brand's Creative Director, is notorious for saying the phrase "Reebok Back" at any chance he gets. Dominique Wilkins and Allen Iverson, two of the brand's most accomplished athletes from a sneaker and hoops perspective, were both thrilled to be on hand and talking about their favorite shoes and memories with the company, most of which included classic sport culture scenes that rivaled the height of Michael Jordan's popularity in the late 80's and mid 90's. At one point, Rick Ross even blurted out, "Now I'm rocking with the #1 brand, Reebok. We're back."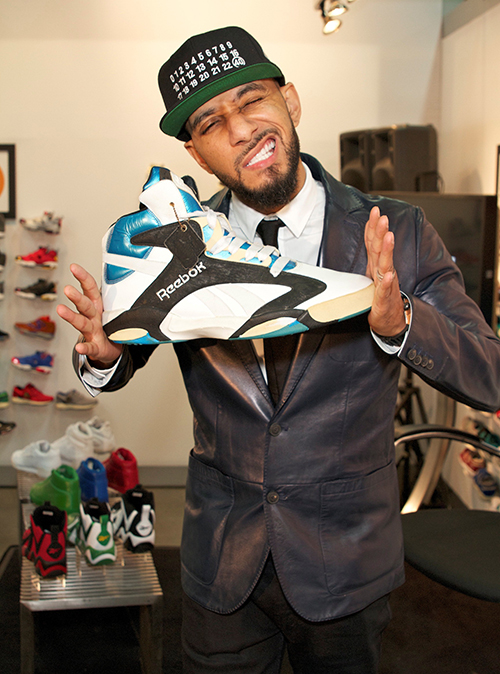 As far fetched as it seemed then, and certainly seemed two years ago when Swizz first floated out the "Reebok Back" line, over the last year's time, Reebok has undeniably enjoyed a huge shift in momentum. They've had launches for the Question, Answer IV and Kamikaze II all sell out instantly. Even the T-Raww flew out on both FinishLine.com and at Shiekh Shoes, something I'll readily admit I didn't see happening ever. All of that is quite the accomplishment for a company that was all but dormant as little as three years ago.
They might not technically be the #1 brand just yet, or anytime soon, but they're certainly "back" by most everyone in the industry's definition. To trace back over some of those key stretches over the past two years, I chatted up Swizz Beatz just after he previewed the newest season of offerings from the brand this past February in Las Vegas, which will feature a heavy emphasis on Shaq's two most iconic models, the Shaq Attaq and the Shaqnosis. Hear from straight from Swizz ahead and see for yourself if you think Reebok is indeed back.
Be sure to also check out our exclusive interview with Shaq himself.
Nick DePaula: Can you just first talk about the response over the last year? You guys said "Reebok Back" two years ago, and you now have had all of these peaks of momentum over the last year.
Swizz Beatz: The initial line of "Reebok Back," I just wanted to put in people's heads to have something to look forward to. When you say something is back, people are looking for how and why they're back. I knew that when I said, "Reebok is back," just with what we had in the vault, what was coming up, what I was going to put into it and how we were lining up the team, I felt comfortable to a certain degree. Even though it probably seemed like I was a little ahead of myself at the time, I'm glad I did it and we've been able to live out our goals.
The fans, the sneakerheads, the collectors and even the new generation of kids have gotten to watch from the front row the rebuilding of Reebok. Even when people thought that my collaboration with Reebok was a skeptical thing, because I came from working with Christian Louboutin, Aston Martin and all of the high end things that I had done that were successful, this was something that more people could relate to in a front row, hands-on basis. Just to see them respecting the hard work that I'm putting in, the hard work that the team is putting in, and the response that we're getting, I'm humbled and honored by it.
How soon when you came on board was bringing Shaq back something that you wanted to do?
Pretty immediate. [laughs] The Shaq Attaq is one of my favorite Pumps.
How did that come about and what do you remember about when you first called him?
Man, it was on the table for the brand, and at first, he was pretty hesitant on his side. I was like, "Listen man, Shaq is my brother, let me just call him." I gave him a call, and I told him what it would do for culture, that the fans would love it and how much sneaker culture needed it. He just said, "Well, if you're behind it, then I'm behind it. Lets go." To see him sitting across from me now, and with the Shaq Attaqs on here in Vegas, it's like a dream come true.
Continue reading ahead by jumping to Page 2 below.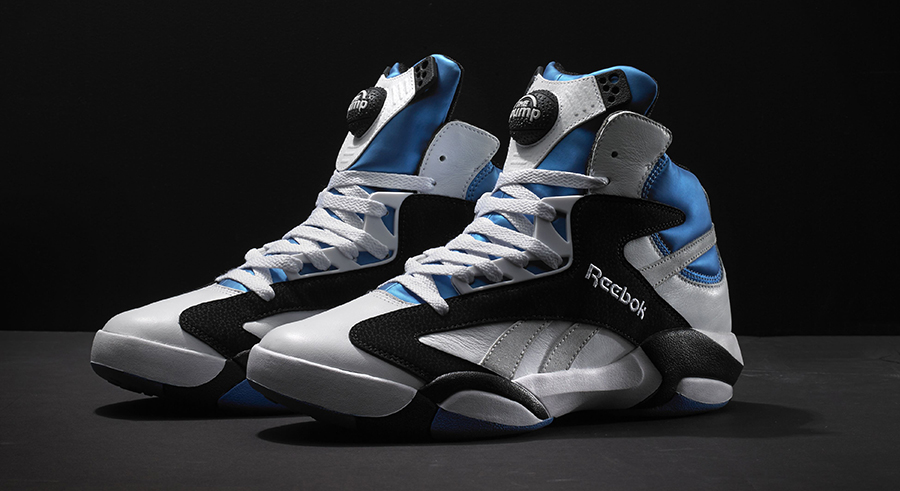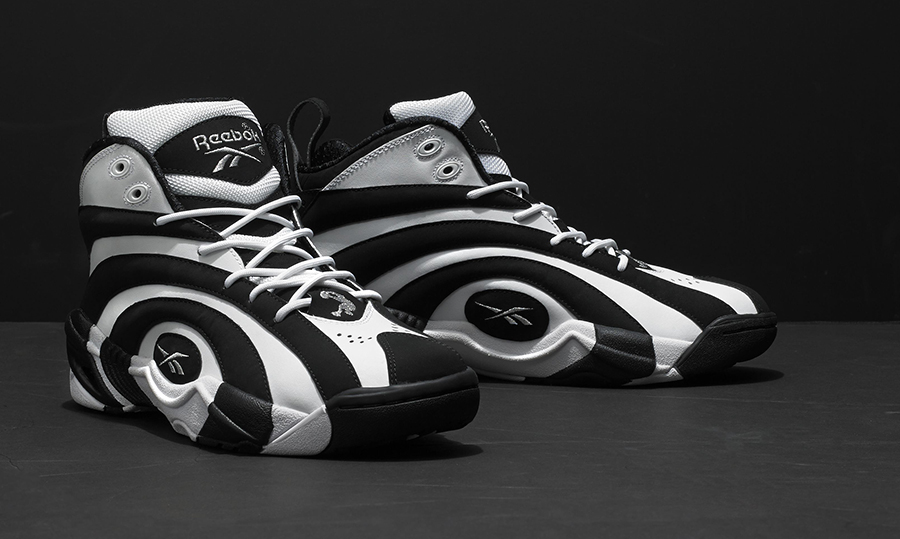 The cool thing with the Shaqnosis was it originally came in just one color, so you had an open slate when you started to look at doing new ones. What were some of the first new ones you talked about doing?
I wanted to stick to simple and basic ones. So we did the black and white, blue and black, and red and white. We wanted to really keep to just two colors, but now, we've got so many different samples, so you'll see some crazy things.
People always talk about wearing Jordan XIs to prom or to the Grammy's with a tux, and now that's something that you've really done for the first time for Reebok when you wore the Shaq Attaq and Shaqnosis to the American Music Awards.
I've just loving that people are accepting it and that they can see my pairs. To see people and fans coming up to me and caring about Reebok, in a way that I've witnessed they didn't care about it two years ago... [laughs] Clearly. I would send stuff and they'd say they didn't get it, but I know they just weren't feeling it. [laughs] So we'd stop sending them stuff. Now, they're making custom orders ahead of time, wearing them on their own and it's great to see people wearing a shoe that you're not paying them to wear. I'm talking about A-list people. All of the people on my Instagram that are wearing stuff, that's because they ask for it and they want to wear it. It's a blessing to get to that point.
When it comes to signature lines out there, Penny's line is one that they've kind of resurrected and started to do new models on. Have you guys talked about doing a new model for a guy like Shaq or AI that carries on from where you left off?
The new Pennys are dope, and yeah, we have something off the Shaq Attaq, but I'm not really loving it yet. The Shaq Attaq is what it is, and it should stay that. If we're going to change it just a little, then I'd rather change the whole thing.
I like that answer. When I first saw that new version of the Shaqnosis floating around, I wasn't really feeling it.
I wanted to kill someone over those! [laughs]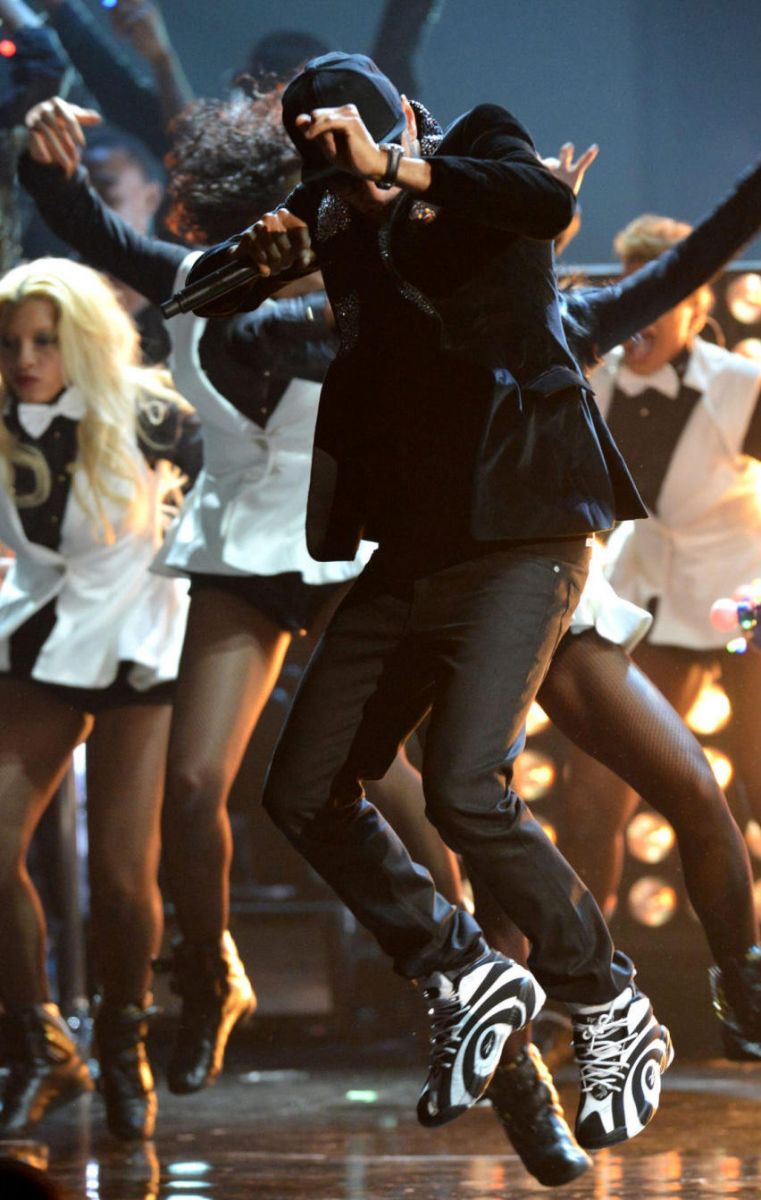 That's one of my favorite shoes, so for me, I wasn't sure where those were headed.
That's a brand killer. A brand killer. Kill his brand, and kill our brand too. So I had to put out an official statement on those, to say, "Hey, that's not coming out." We've got designers now that try and push things through and get past me, but we've figured that out and it's all cool now. I think the Shaqnosis is always going to have the original look. We'll just base it off of different colors that people want, different cities and different events. No remixes though, just straight OG silhouettes for the Shaqnosis.
That's great to hear. With so many musicians now involved with the brand, and Shaq having done a few albums back in the day, have you guys talked at all about doing something together again?
We're going to have some fun with it, but I don't think it's going to be as literal as people think. We're going to have some creative fun in 2013, and we've got a lot of ways to have fun nowadays. We're going to keep him in a comfortable space, reinvent the image and make it cool again. We're going to have fun and hopefully everyone will enjoy the ride like we're enjoying it.
It sounds like you guys have been friends for almost fifteen years now. Do you have any personal stories of just you guys hanging out that you really remember?

We caught up at All-Star actually just recently, and I got to introduce him to my wife and there's a real cool picture of him picking up my son Egypt. For me to know him so long, for him to now be picking up my two year-old son and for us to now be launching these shoes together, we would've never thought this would happen. We did music together and he'd send me a bunch of cool cars and stuff like that, and for us to be here today, it's crazy and it's just a blessing at the same time.
And strategy wise, I was talking to Todd [Krinsky], and it sounds like a lot of guys in the NBA are going to be wearing the Classics models now on-court. How much are you trying to stress that and what kind of role do you think it plays?
I think every little bit counts. From the court, to off the court, to hanging up as a collectible item somewhere at someone's house. As long as people got them, then we're in a good position.
For you personally, now that you've been on board for two years, has there been a certain moment that really stands out as being extra special for the brand?
I really love the AI moment in Philly. The game was an emotional moment, and it was a plan that we had that we executed. It came from in-house, and that set a great tone. The song "Reebok Back" by Meek Mill and Ross helped connect to the culture because that was a hot song, and all of a sudden people were saying, "Well damn, they're saying Reebok is back." Those two things in the earlier part were great to me, and everything has been big. Having Dominique [Wilkins] here was great too.
You talked about the Shaqnosis and just keeping it simple, but is there a certain shoe that as a creative guy is the easiest or most fun for you to work on?
The ones that you have on, the first Kamikaze, are actually up there.
I was worried they were going to crack when I was walking over here. Luckily they were ok though.
Man, those are the originals.
From '95, yeah.
Wow. That's great. Yeah, those are coming back, and we'll be having some fun with those.