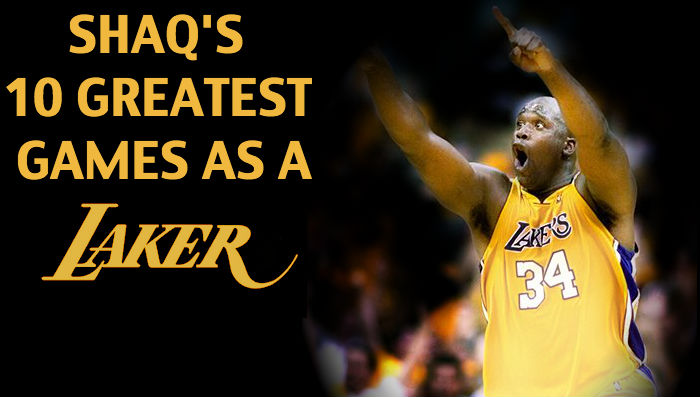 words // Brandon Richard
Tonight, Shaquille O'Neal will become the ninth Los Angeles Lakers player to have his jersey and number raised to the Staples Center rafters. The future Hall of Famer spent eight seasons playing in Hollywood from 1996 to 2004, leading the franchise to a three-peat NBA championship run along the way. Shaq was a young beast in Orlando and added another championship in Miami, but his Laker seasons clearly stand out above the rest. During his time in LA, Shaq averaged 27 points, 11.8 rebounds, 2.5 blocks and brought home league MVP honors in 2000.
Celebrating the retirement of #34 in Los Angeles, we're taking a look back at Shaq's Top 10 games as a Laker. Narrowing the field down was no easy task — in fact, it was almost impossible. For years, Shaq routinely posted stat lines of 35-40 points, 15-20 rebounds, 3-5 assists and 3-7 blocks. So to complete this list, situation and opponent were factored in. The performances are numbered, but pretty much interchangeable, and one could argue that several games missing from the list belong. What can we say? He was a hell of a player.
We'll also be pointing out the sneakers Shaq wore in each of these games. What makes him particularly unique in this area is that he spent the best years of his career not wearing major brand footwear, but rather models made by his own companies. There was a little Reebok at the start of Shaq's LA run, but the bulk of his time there was spent in offerings from Dunk.net and Dunkman. Shaq is known for doing things his way, and winning championships in sneakers adorned by his own logos is only fitting.
Now it's time to get to the list. Dig in and let us know what you think. Which Shaq performance is the most memorable for you?
10. March 21, 2004 - vs. Milwaukee Bucks
31 points, 26 rebounds, 2 assists, 7 blocks
Bucks - 103, Lakers - 104
Sneakers: Dunkman Shaq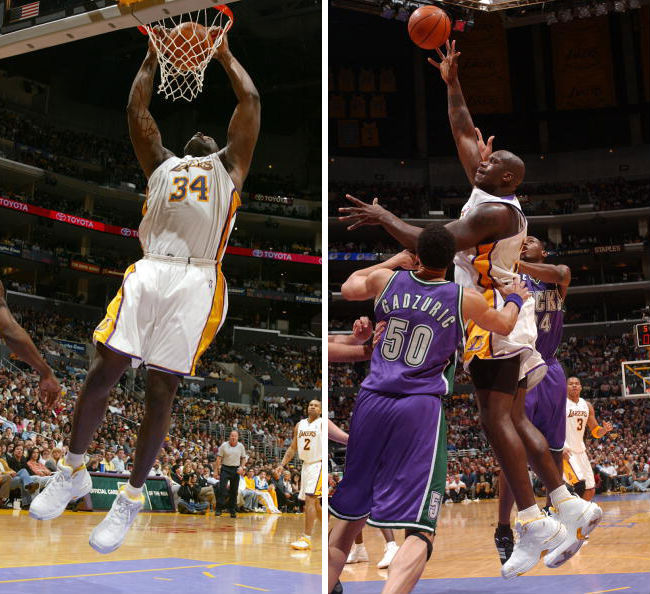 9. November 6, 2003 - at San Antonio Spurs
35 points, 20 rebounds, 6 assists, 4 blocks
Lakers - 120, Spurs - 117
Sneakers: Dunkman Shaq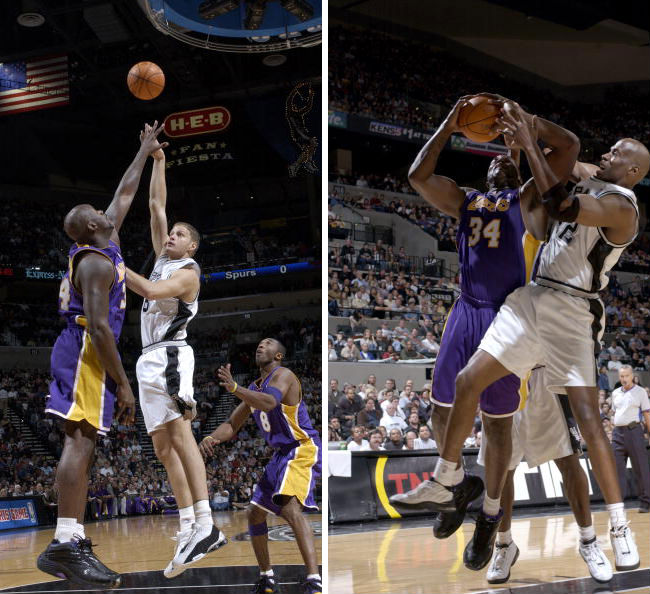 8. April 23, 2000 - vs. Sacramento Kings (Western Conference First Round)
46 points, 17 rebounds, 1 assist, 2 steals, 5 blocks
Kings - 107, Lakers - 117
Sneakers: Dunk.net Chromz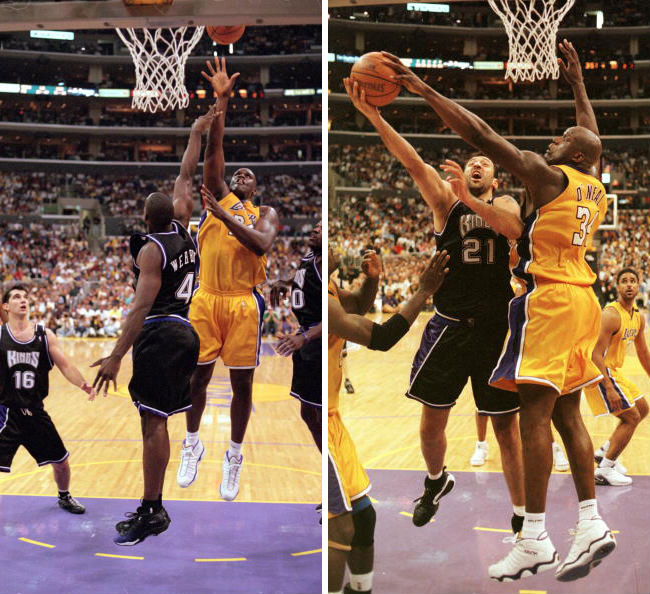 7. June 9, 2000 - vs. Indiana Pacers (NBA Finals)
40 points, 24 rebounds, 4 assists, 3 blocks
Pacers - 104, Lakers - 111
Sneakers: Dunk.net Chromz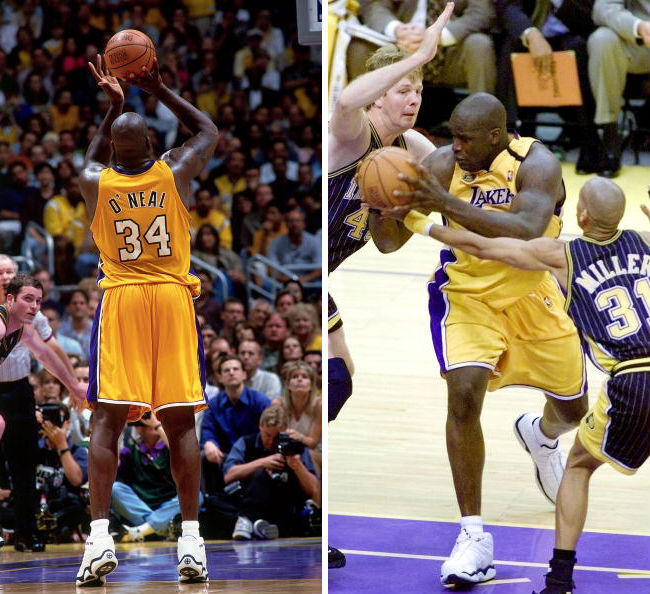 6. May 20, 2000 - vs. Portland Trail Blazers (Western Conference Finals)
41 points, 11 rebounds, 7 assists, 5 blocks
Trail Blazers - 94, Lakers - 109
Sneakers: Dunk.net Chromz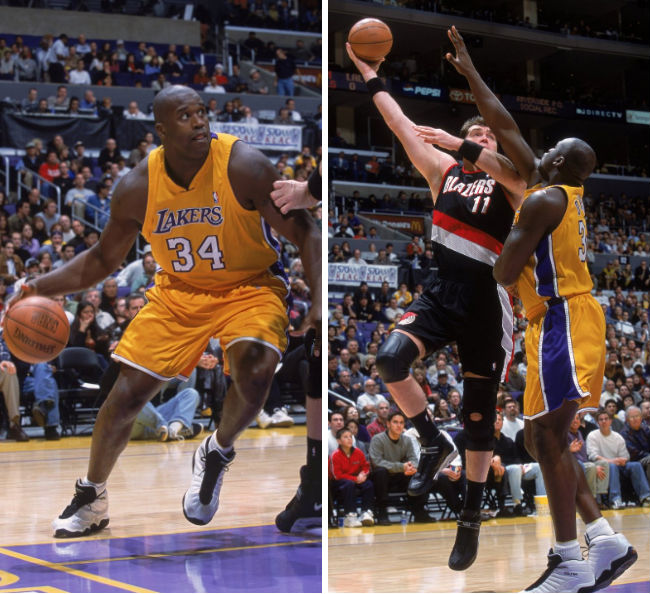 5. April 2, 1998 - at New Jersey Nets
50 points, 9 rebounds, 2 assists, 1 steal, 1 block
Lakers - 117, Nets - 106
Sneakers: Reebok Shaq Reflection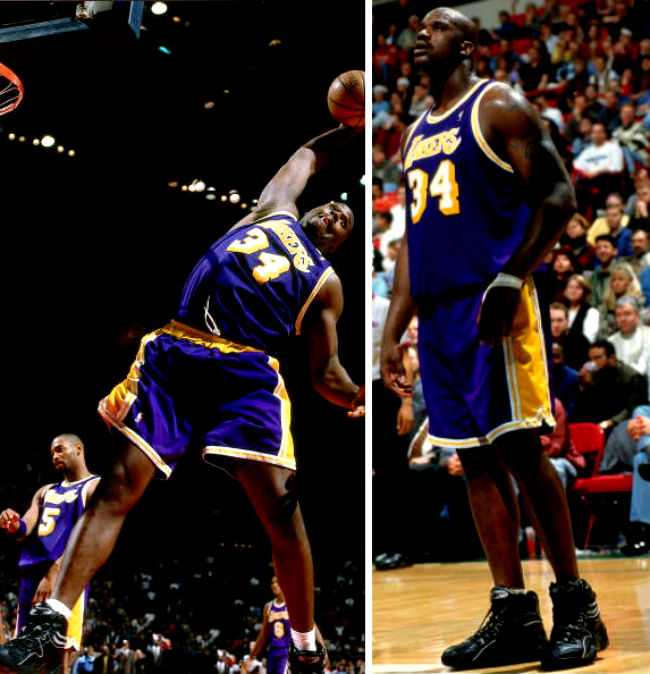 4. March 21, 2003 - vs. Boston Celtics
48 points, 20 rebounds, 1 assist, 1 steal, 1 block
Celtics - 96, Lakers - 104
Sneakers: Dunkman Shaq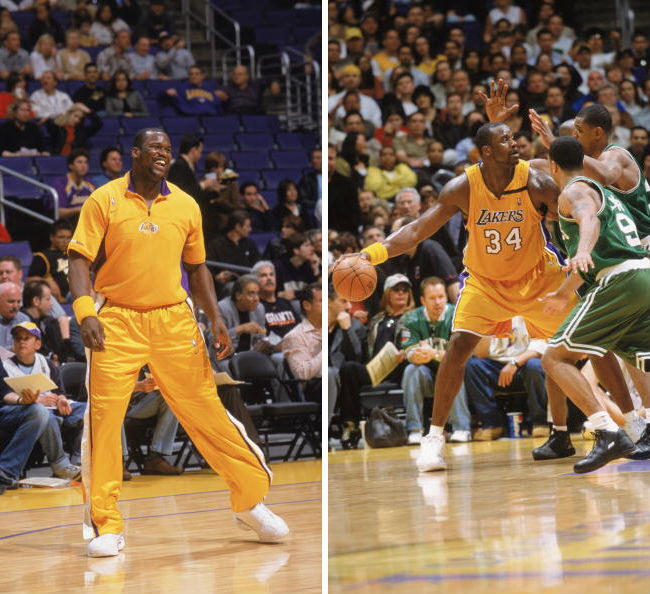 3. March 23, 2001 - vs. Washington Wizards
40 points, 17 rebounds, 8 assists, 3 steals, 5 blocks
Wizards - 91, Lakers - 104
Sneakers: Dunk.net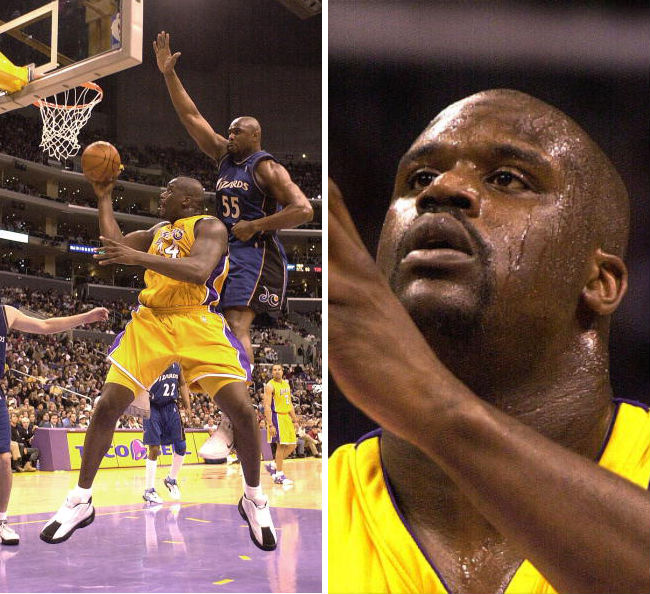 2. May 6, 2001 - vs. Sacramento Kings (Western Conference Semifinals)
44 points, 21 rebounds, 4 assists, 7 blocks
Kings - 105, Lakers - 108
Sneakers: Dunk.net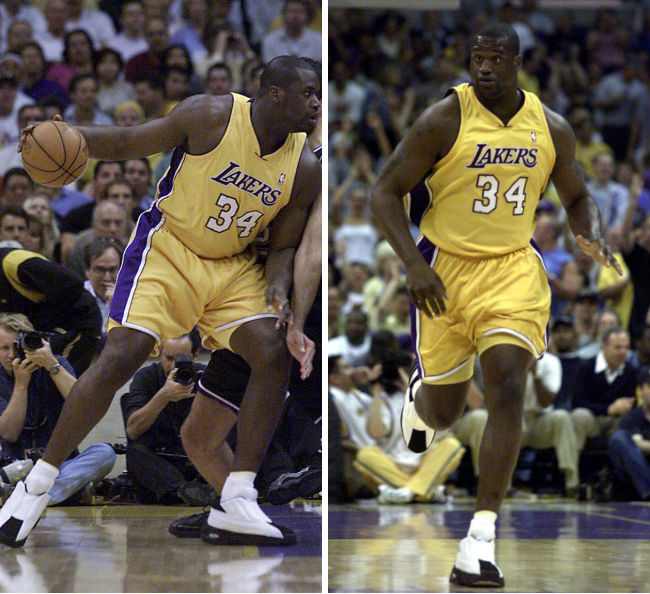 1. March 6, 2000 - at Los Angeles Clippers
61 points, 23 rebounds, 3 assists
Lakers - 123, Clippers - 103
Sneakers: Dunk.net Chromz