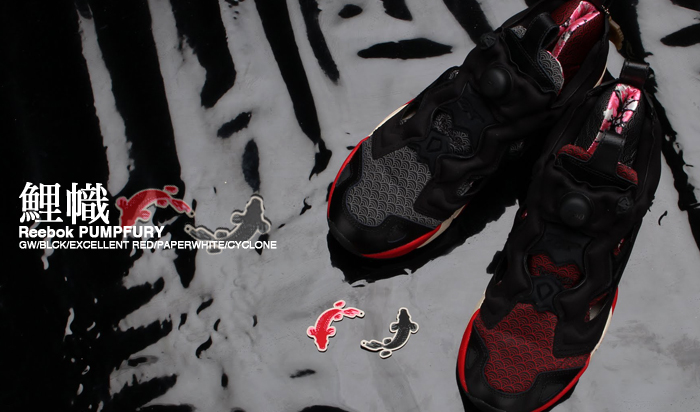 words // Brennan Hiro Williams
May 5 marks a day of celebration for several countries around the world, including Japan where Kodomo no Hi, or Children's Day, is observed as a national holiday. Reebok will commemorate the occasion with a special Children's Day-inspired Pump Fury, featuring a unique, koi-scale graphic upper, sakura blossom graphic liner and special koi hang tags.
The "Children's Day" Reebok Pump Fury will release on May 4 at atmos Tokyo.