words // Nick DePaula
It's one thing to grow up wanting to blow out some birthday candles, head to your stash of presents and open up a new box of sneakers for your birthday.
Nowadays, people are stepping things up and getting a damn sneaker as the cake.
Both Browns cornerback Joe Haden and UNKNWN co-owner Frankie Walker recently celebrated their birthdays over the weekend in Cleveland, and each capped off the night with a custom made sneaker cake.
Haden, who actually stepped out for his birthday in a pair of Mags, was given a matching cake for his 24th birthday. Frankie, an Akron native who grew up with his buddy LeBron James and now lives in Miami helping to run the Aventura Mall-based store, repped a bit of both places he calls home with one of Bron's most beloved recent shoes in cake form.
Which cake do you like more -- Haden's Mags or Frankie's South Beaches?
Joe Haden -- Air Mag Sneaker Cake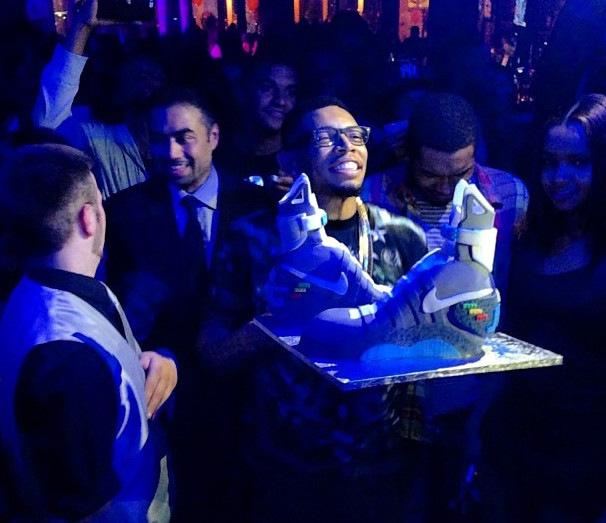 Frankie Walker -- LeBron 8 "South Beach" Sneaker Cake