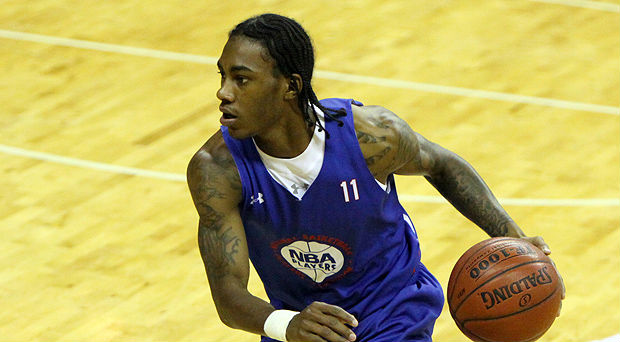 words & interview // Zac Dubasik
As I walked in to the first practice session for the McDonald's All American Games open to the media, a point guard immediately caught my eye. Even in practice, Anthony Barber's speed and aggression were apparent. Barber is a native of Hampton, VA with a five-star rating by Rivals. He'll be attending N.C. State in the fall, where he committed in September of 2012.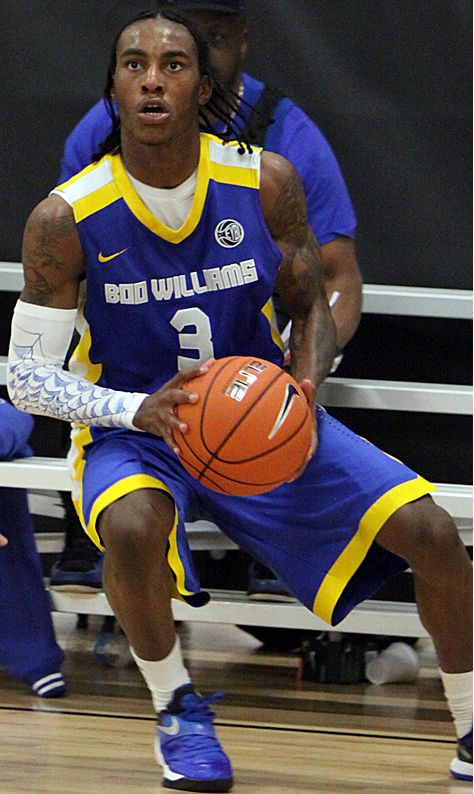 After being so impressed in the practice sessions, we made sure to catch up with Barber for a talk on his favorite point guards, and where he takes inspiration for both his game and style. Be sure to watch for Barber in tonight's game, and check out some of his highlights below.
Zac Dubasik: Lots of people in the media love to list the best point guards, but what about from a player's perspective? Who are your five favorite in the League?
Anthony Barber: Number one, Derrick Rose. Rondo. Chris Paul. Kyrie Irving. And Steve Nash.
ZD: Are there any one of those guys who you take the most inspiration from?
AB: I look at Kyrie Irving a lot. I just try to study his game, how he dribbles, and the way he thinks. I think I can get to that level if I just keep working at it. I look at Kyrie the most.
ZD: NC State is an adidas school and you guys are wearing the Crazy Quick this week for the McDonald's game. How've you liked the shoe so far, and are you looking forward to wearing more of their stuff in college?
AB: I like it. I like the way they've styled it up, and the color in red and black.
ZD: Are you more into the style or performance of your shoes?
AB: I would say style. I'm a fashion guy. So I think stylish shoes to me are the most important. Sometimes you can't just go by the style though, because you want to be comfortable while you're playing. But to me, I look at the style more.
ZD: As far as fashion goes, things have really changed in the NBA from when they first put in the dress code.
AB: I don't really think they used to care what they wore. But nowadays, things are getting newer, and everybody wants to up the tempo of fashion. People just want to look good. I think that's what it's about.
ZD: Are there any guys in the League you like to follow as far as fashion?
AB: I would say Carmelo. I like the way Melo dresses. He's casual, but then he knows how to dress up too.