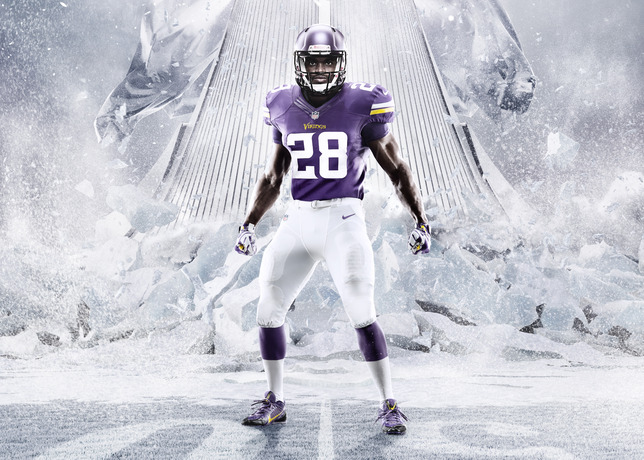 words // Brennan Hiro Williams
Just as the 2013 NFL Draft gets under way in New York, Nike and the Minnesota Vikings have unveiled new uniforms for the upcoming season. The Viking's new Nike Elite 51 uniform design merges Viking folklore with Minnesota's respected football heritage.
Modeled by Vikings superstar Adrian Peterson, the new uniform features strong lines inspired by Viking ships and Viking horns, along with a vivid purple, gold and white color palette that stays true to Minnesota traditions.
"There's a harshness to the environment in Minnesota and it really creates a strength within those who live here," said Vikings linebacker Chad Greenway. "The new uniforms are simple and powerful, and this design truly feels like us. I couldn't be more proud to wear it this season."
Check out the team's new look in the images below: