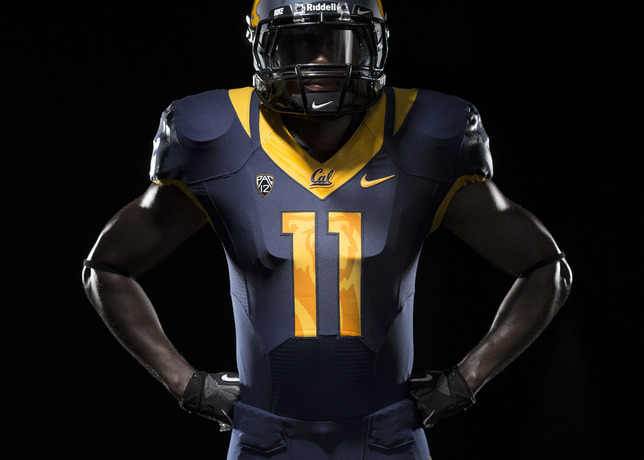 words // Brennan Hiro Williams
The University of California, Berkeley and Nike unveiled an updated brand identity for the Cal athletic program today, revealing a new look combining contemporary graphics and colors with Cal's rich sports heritage.
The update is highlighted by new football uniforms, integrating the program's aggressive new Bear logo into the sleeves, pants and numbers. The helmets now feature a matte color scheme, though the classic "Cal" script remains. In addition to Cal's iconic blue and gold colors, a third color, grey, will also find its way into alternate jerseys next season.
"We feel we have developed guidelines that respect Cal's strong tradition and universally-recognized marks," said Cal athletic director Sandy Barbour. "At the same time, we realize that we need to create a look designed to evolve with our changing world. Through a nearly two-year process, we examined the attributes that define our department and its values, including such words as innovation, character, excellence and commitment. These are the characteristics we want associated with Cal Athletics, and they have helped define our new visual identity."
Check out Cal's new look in the images below: