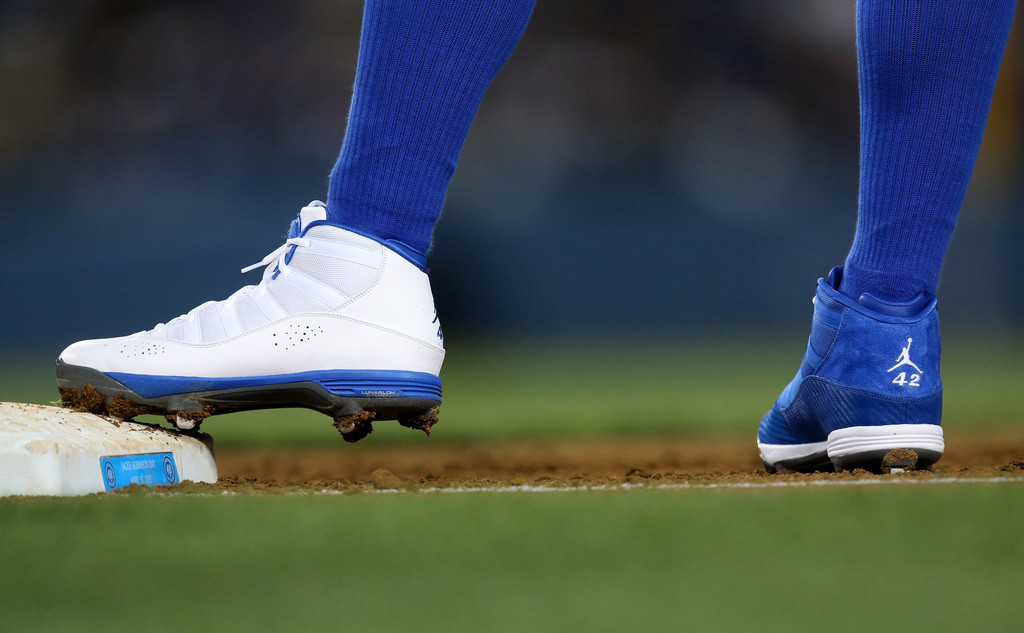 words // Brennan Hiro Williams
Week 3 of the 2013 MLB season kicked off with Jackie Robinson Day, a league-wide event commemorating Robinson's Major League debut in 1947. Players around the league donned Robinson's now retired number 42, with some even wearing special footwear honoring the legendary figure.
Take a closer look at this week's cleats in the images below: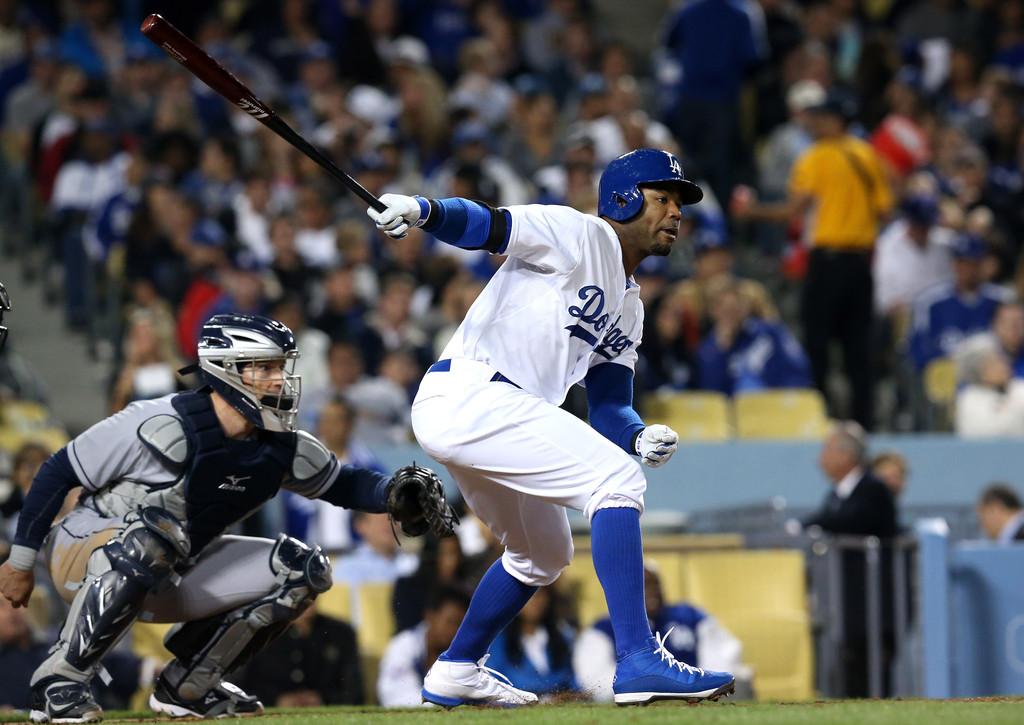 Carl Crawford celebrated Jackie Robinson Day with a mismatched pair of Jordan Six Rings PE cleats.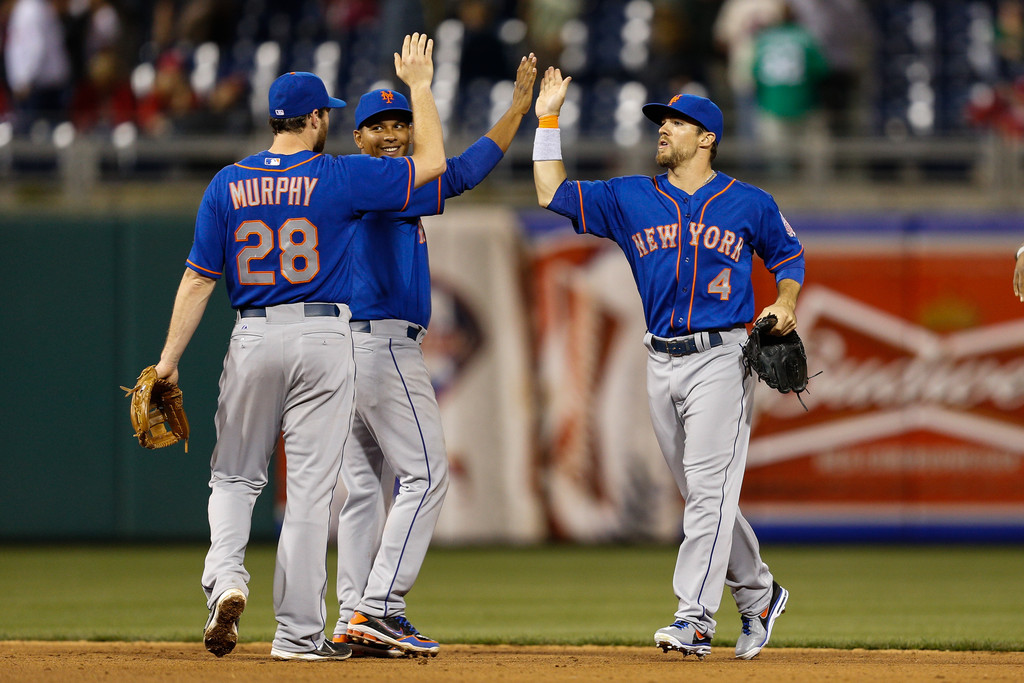 Daniel Murphy, Ruben Tejada (Nike Shox Gamer) and Colin Cowgill (Nike Air Max MVP Elite) enjoyed a nighttime victory against the Twins.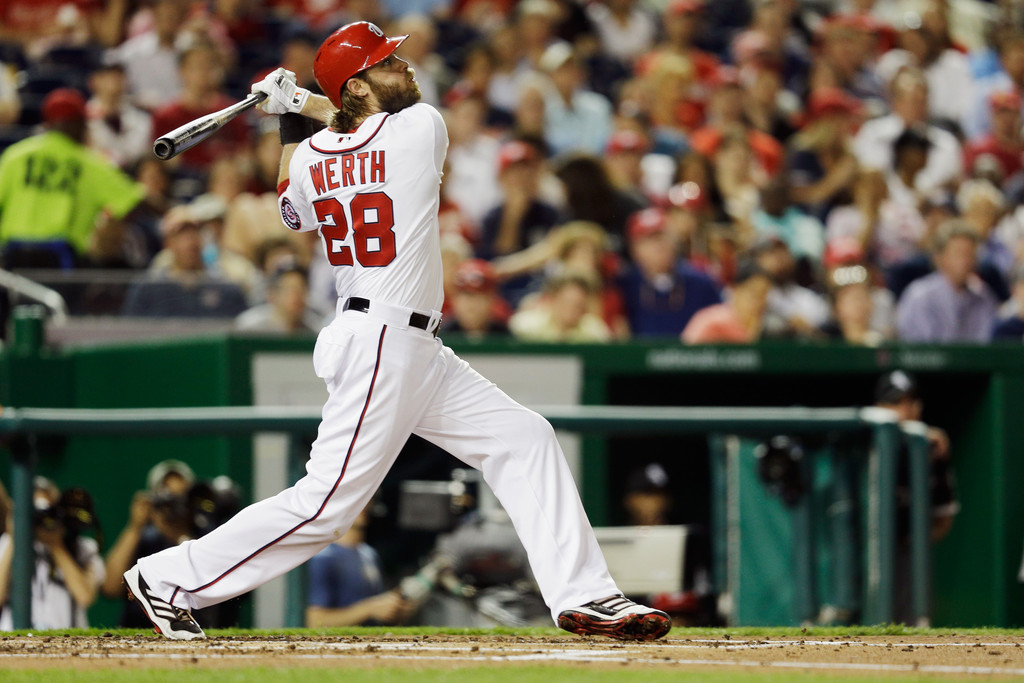 Edge Jayson Werth helps pace the Nats offense in the adidas Excelsior Pro.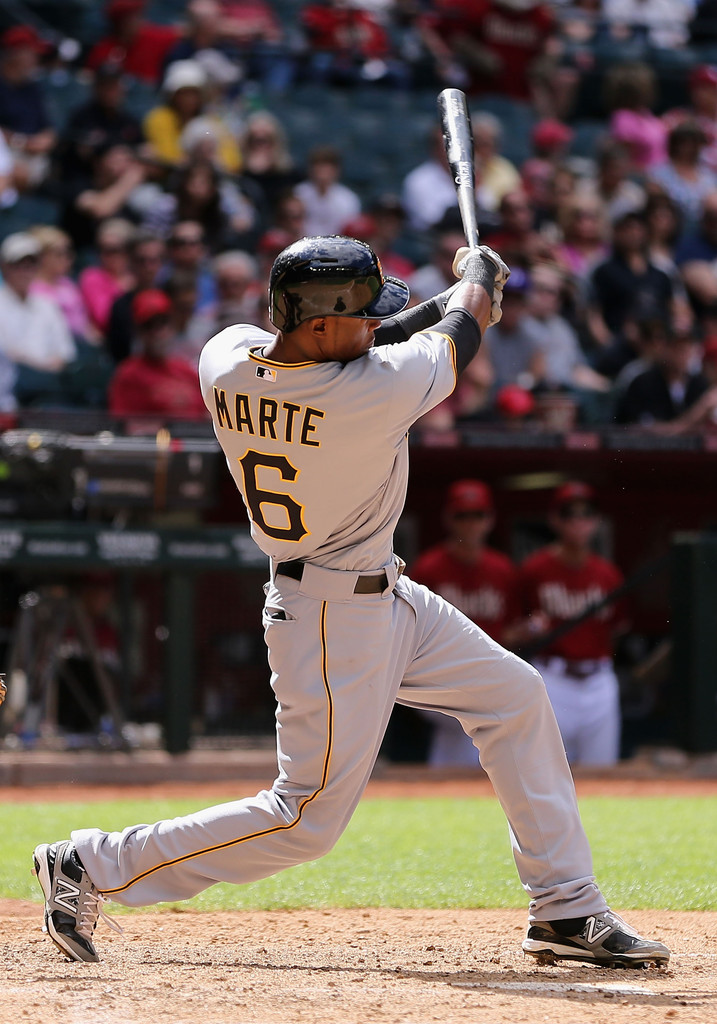 Pirates left fielder Starling Marte continued his torrid start in the New Balance 40/40 Low.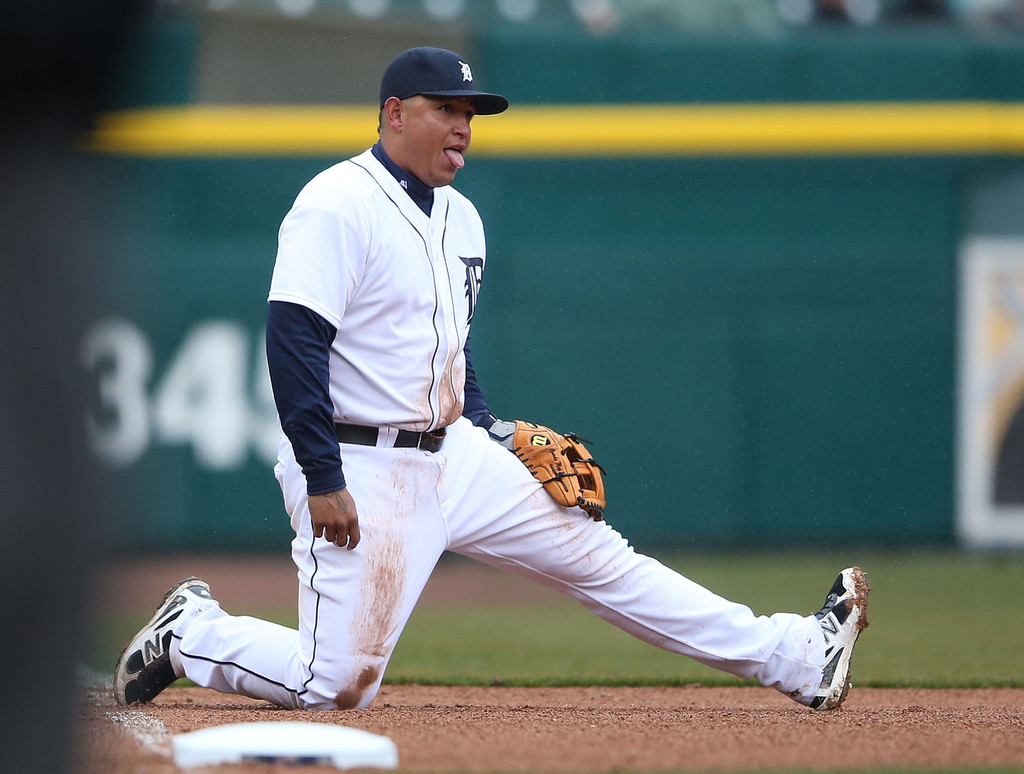 Miguel Cabrera manned the hot corner in an upcoming model from New Balance.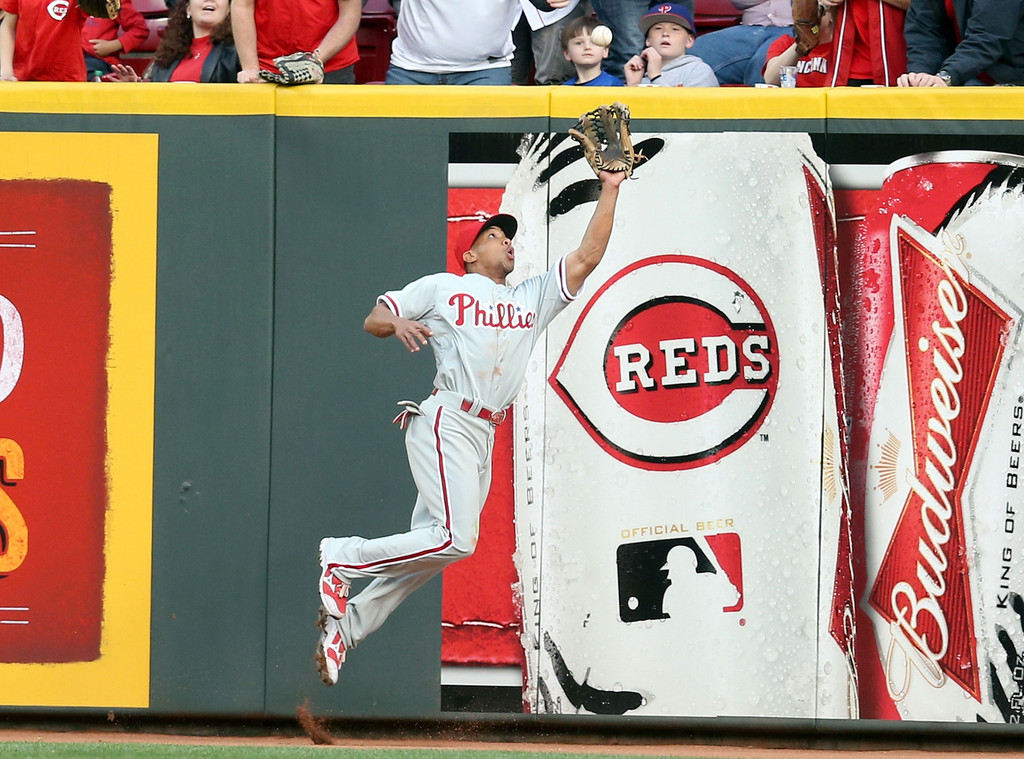 Phillies center fielder Ben Revere turned in two unbelievable catches wearing the Mizuno 9-Spike Vapor Elite 6.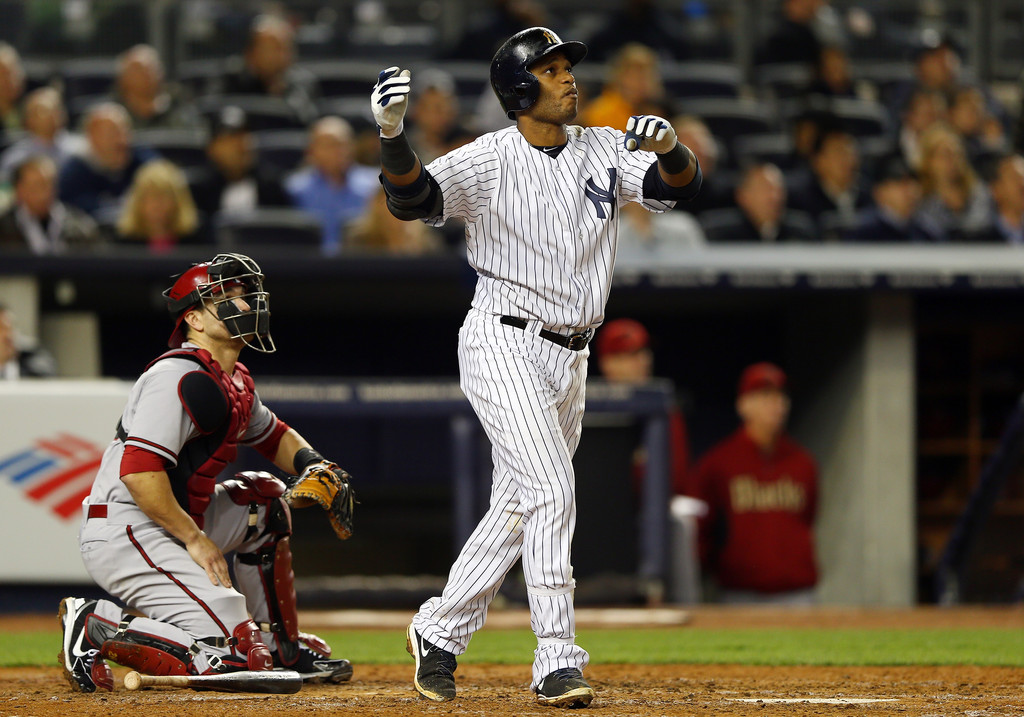 The man named after Jackie Robinson, Robinson Cano, honored his namesake with a 3-run shot wearing the Nike Air Max MVP Elite.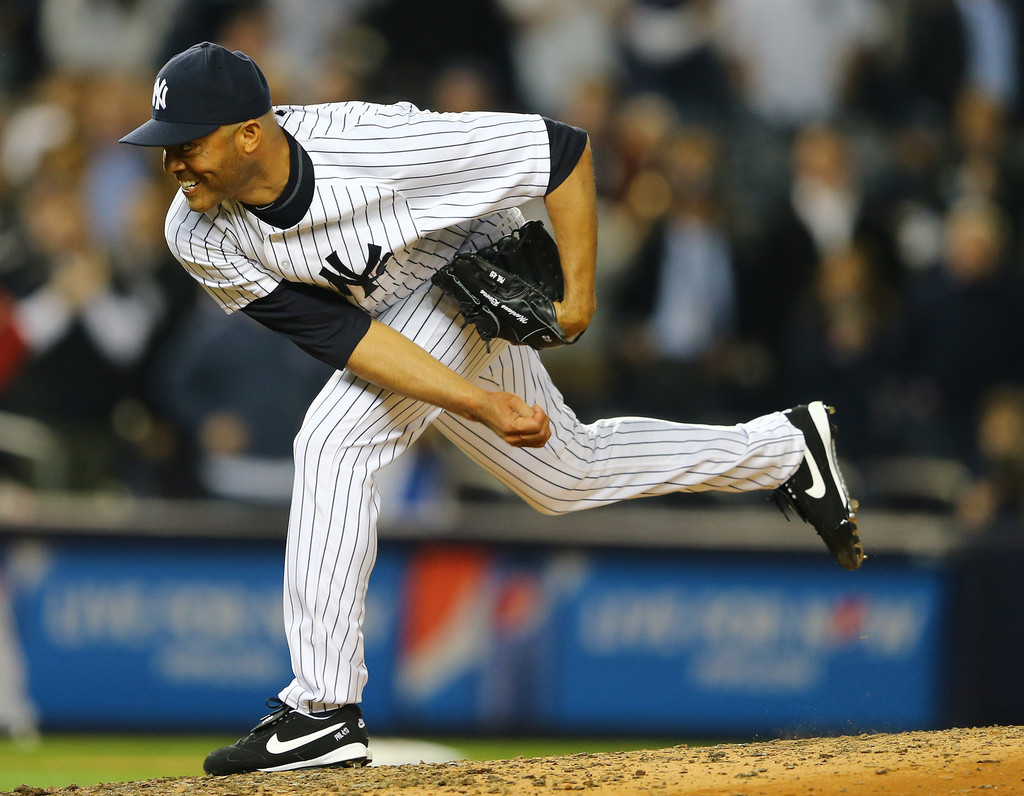 The last player still allowed to wear the #42 jersey full-time, Mariano Rivera closed out his 612th game in his trademark Nike Cooperstown cleats.