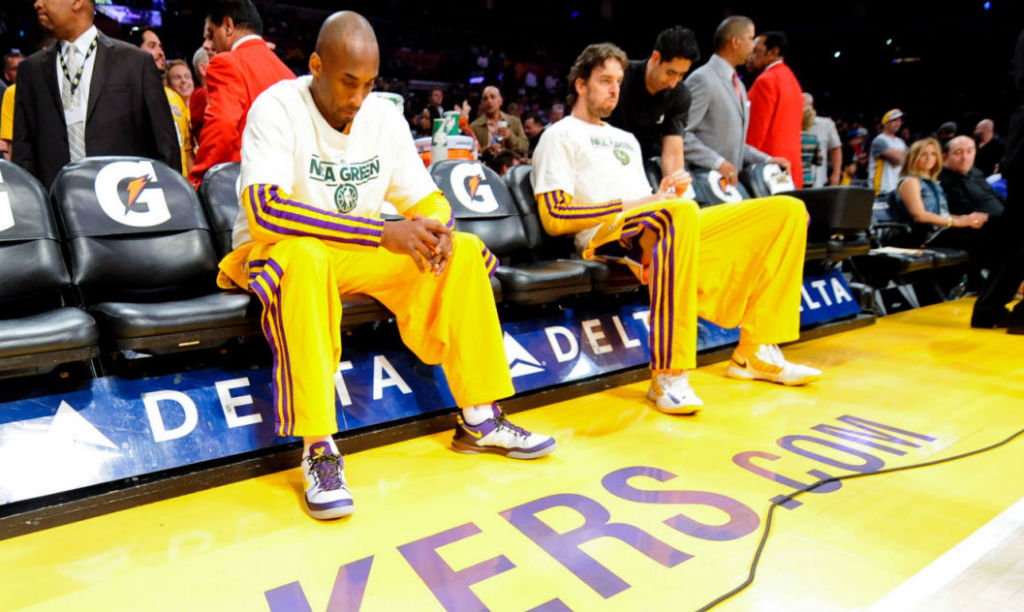 words // Brandon Richard
Kobe Bryant fought for this moment. An opportunity to pick up a much needed win at home against the Golden State Warriors as the Lakers controlled their own playoff destiny. As had been the case throughout the season, Kobe was resilient. Bum ankles and a hyperextended knee wouldn't stop him. Two late three-pointers evened the game at 107 with less than four minutes to play. Then it happened.
On the Lakers' next possession, Bryant received the ball on the perimeter, stepped out and pushed off his left foot in attempt to drive past Harrison Barnes. After just two steps, Kobe fell to the floor and immediate grabbed his heel in pain. The diagnosis: a full tear of his Achilles tendon. Best case scenario, 6-9 month recovery.
If you ask Kobe, the injury certainly doesn't mean this is the last we've seen of him.
"It's fueling me, it's fueling me," Bryant said about recovery. "I can feel it already. It's just players at this stage of their career, they pop Achilles and the pundits say they never come back the same. So I can hear it already and it's pissing me off right now thinking about it."
Kobe had surgery to repair the torn tendon this afternoon.
The injury put an obvious damper on the debut of a new PE colorway of the Nike Kobe 8 System Elite. Styled for Laker home games, the shoe was white-based with purple and gold accents, a healthy amount of black and a translucent rubber outsole.
Check out some shots from yesterday's potentially historic game below.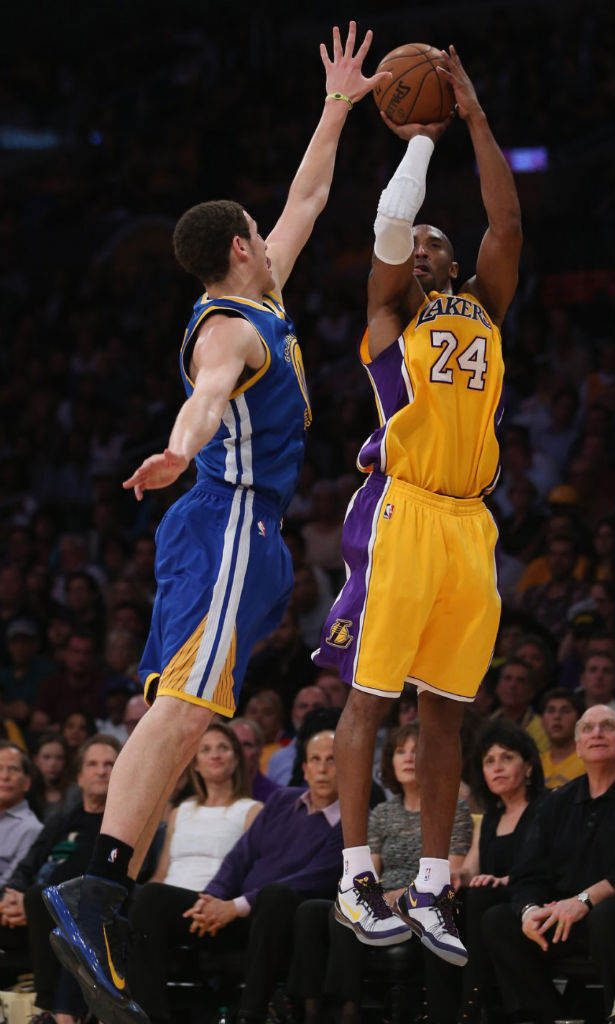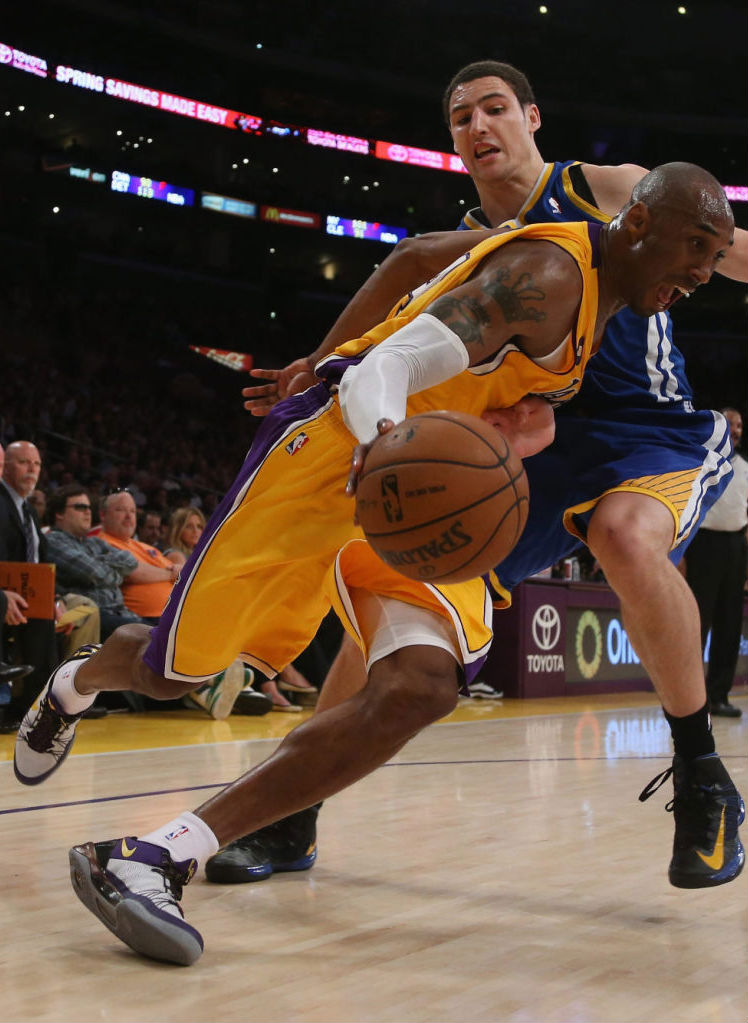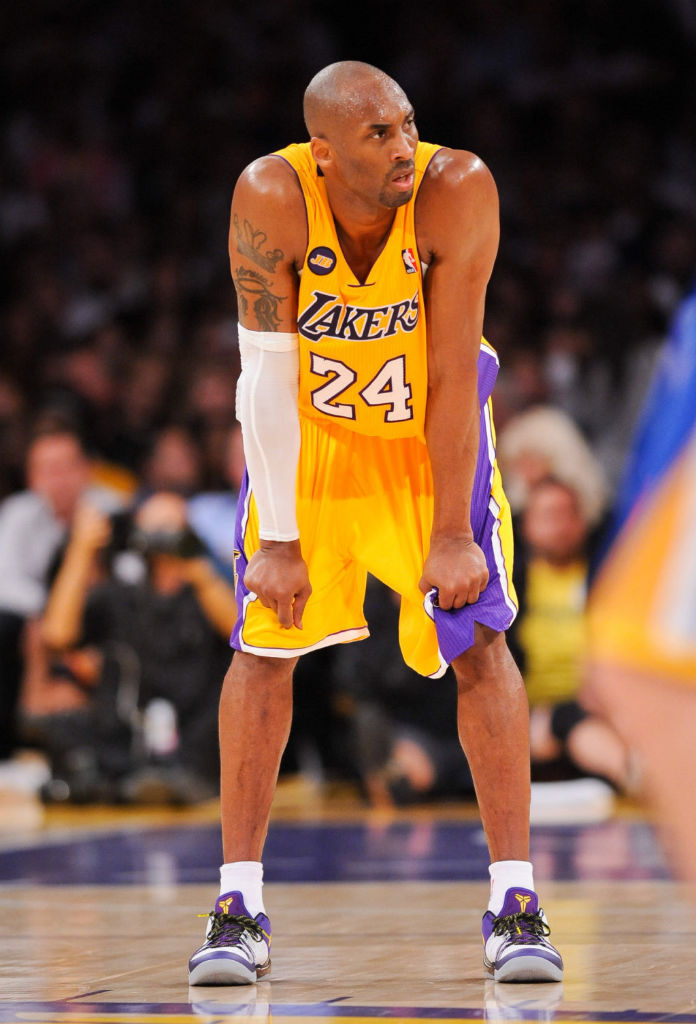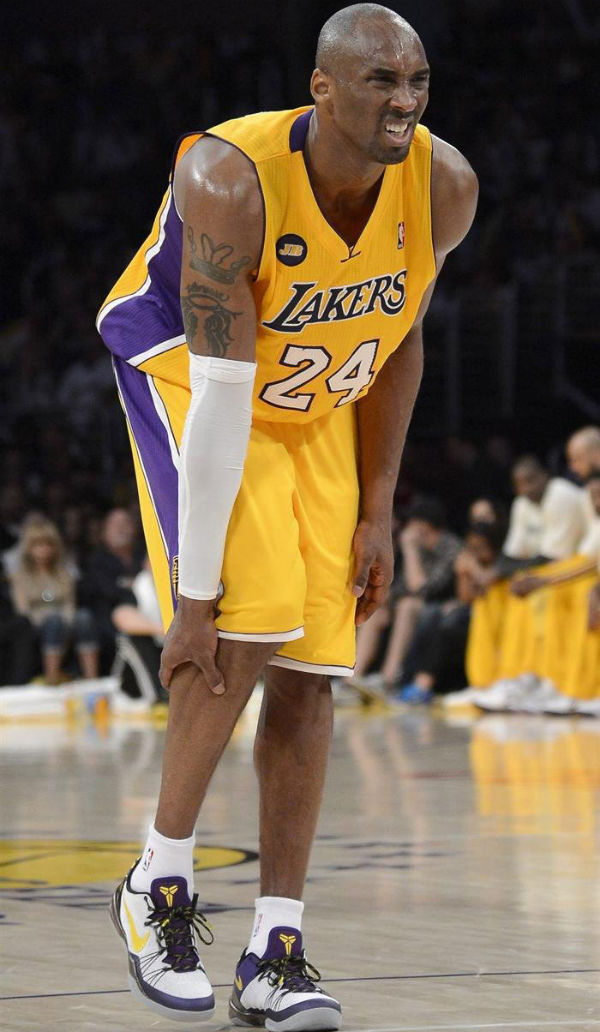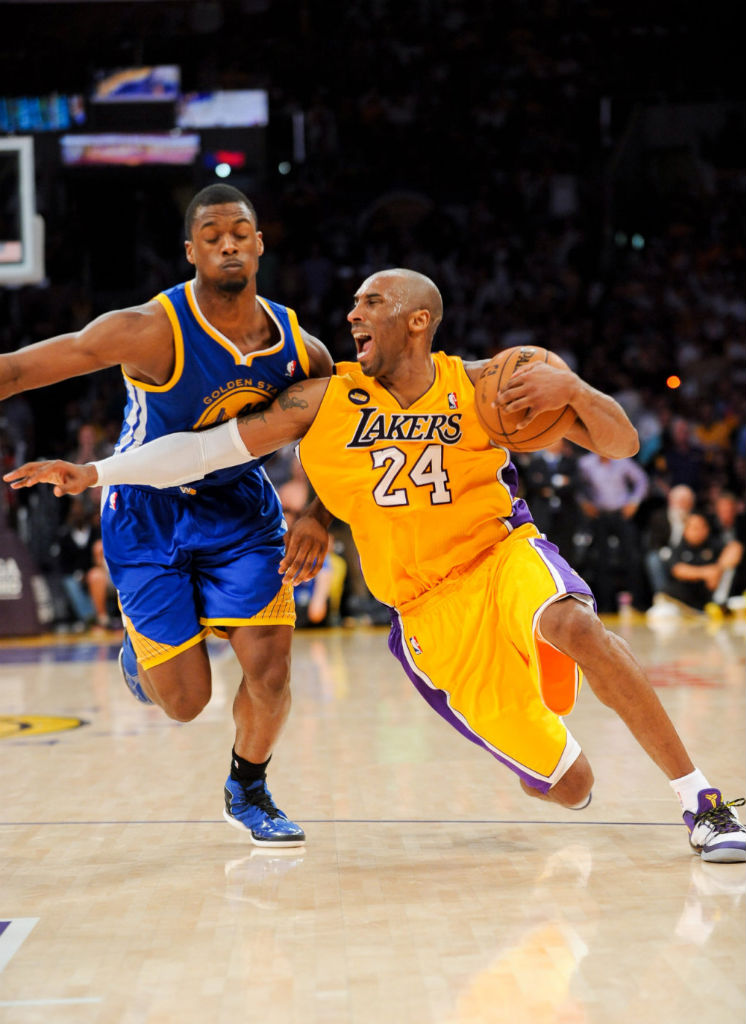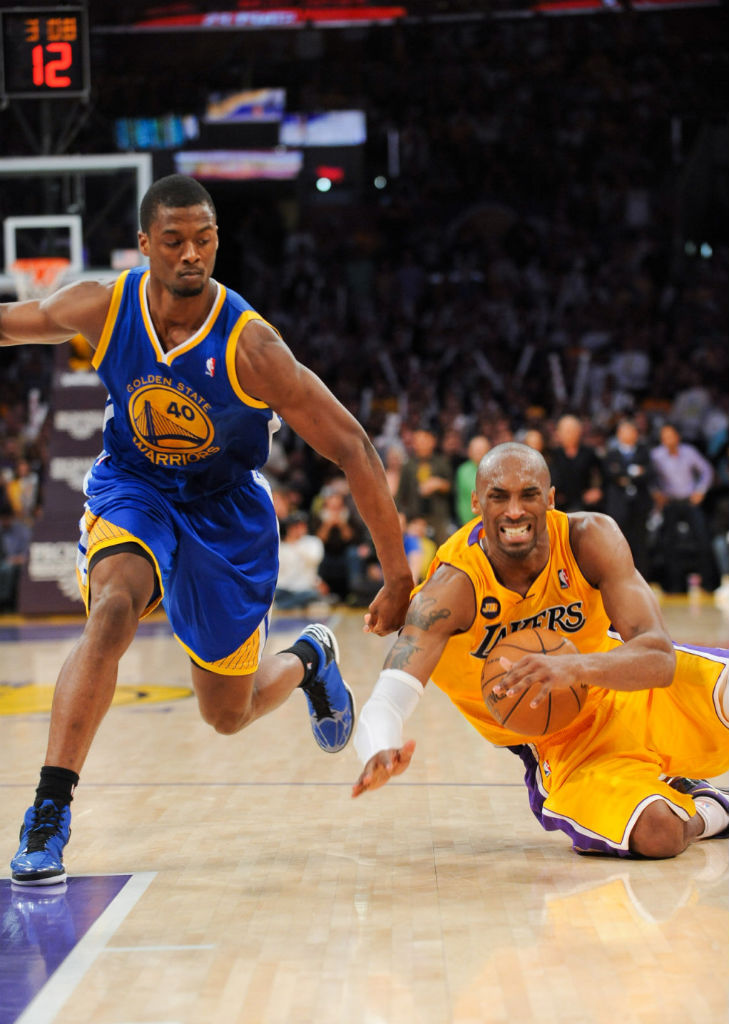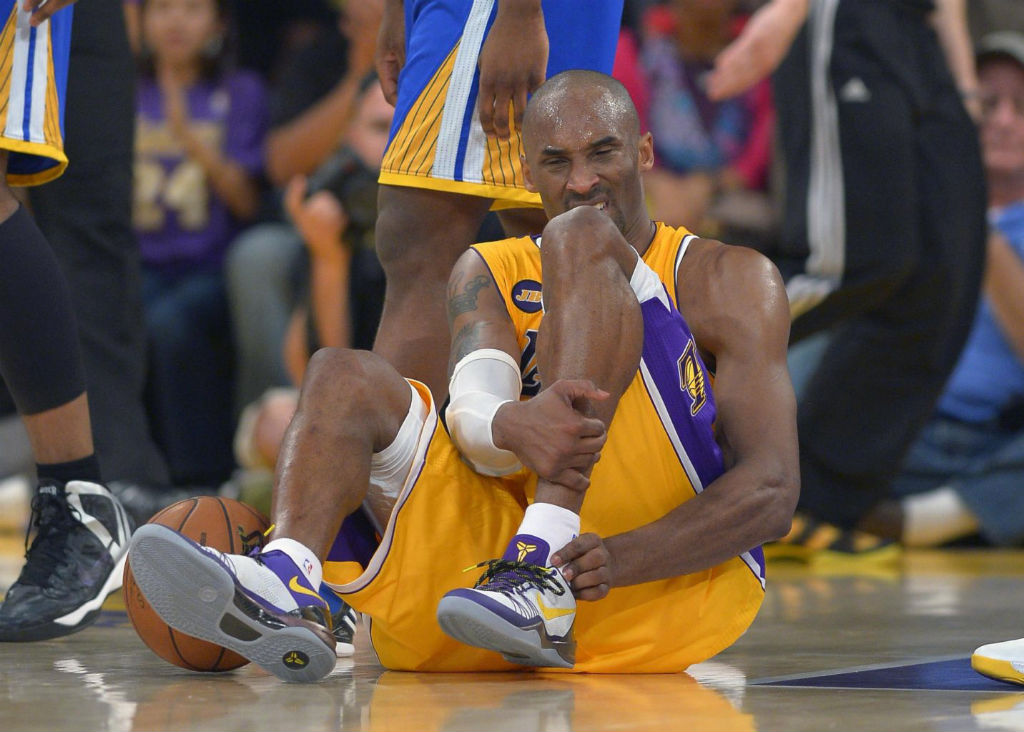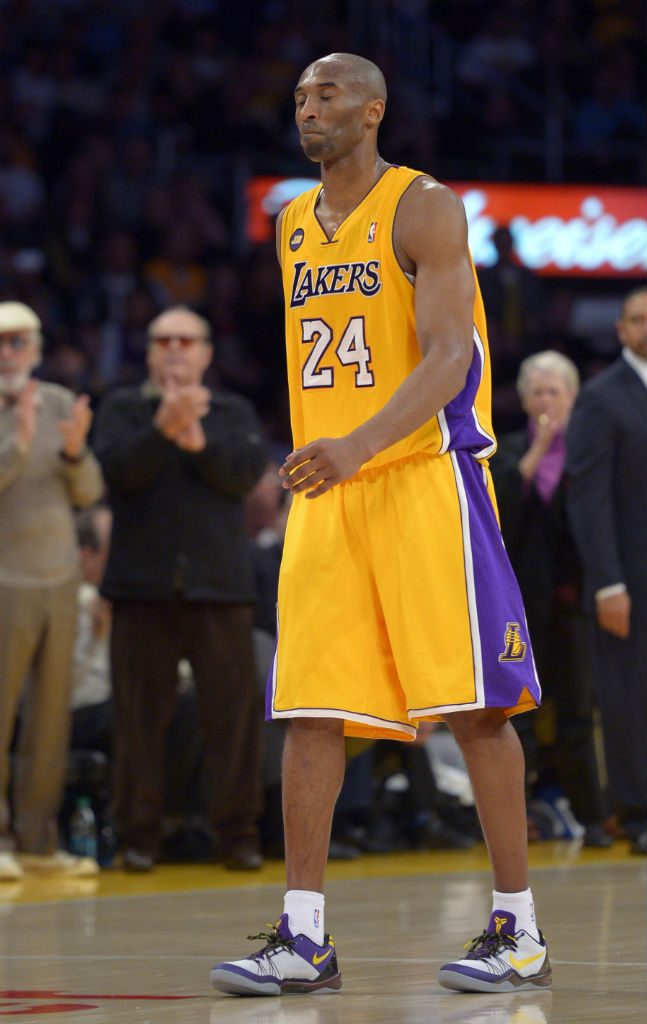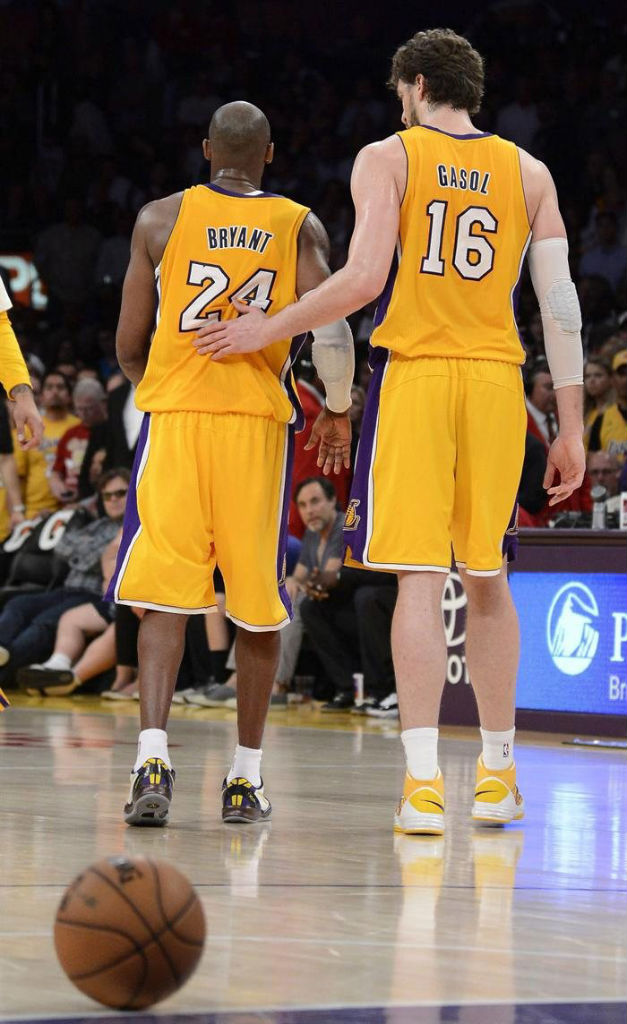 images via Yahoo