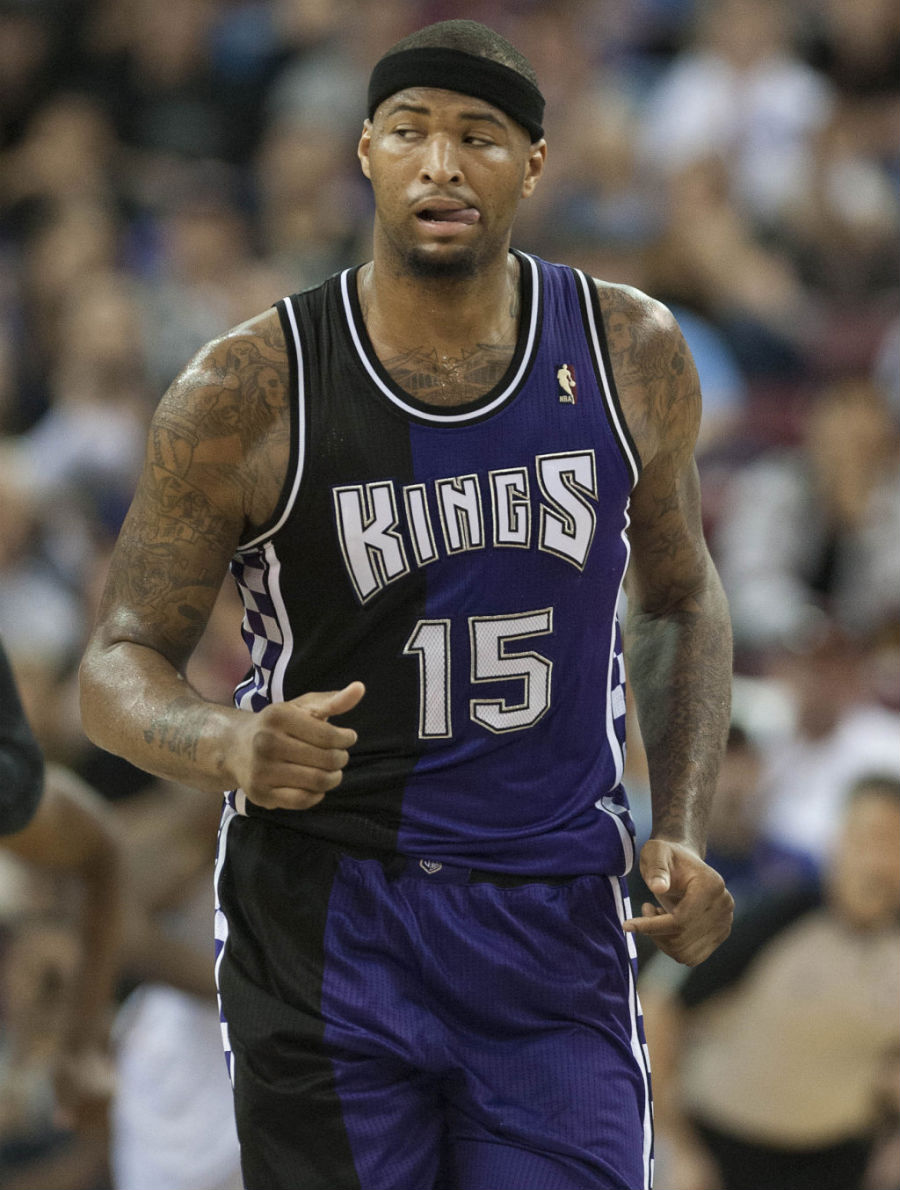 words // Zac Dubasik
images // Nick DePaula
DeMarcus Cousins is a "special" player. From the second I first heard about him, while he was still in high school, his name seemed to usually be accompanied by "character issues." Yet every time I tuned in to a UK game to see John Wall, it was Cousins who I was most impressed by on-court. Sure, he could regularly be seen having shouting matches with John Calipari, but Cousins' game was at a level which easily surpassed his peers.
In his three seasons in the NBA, Boogie's career has gone pretty much exactly like you might have expected it to: periods of brilliance interspersed among inconsistent play - even over the course of a single game. Plus lots of foolishness. And that's exactly what makes him one of our favorite players. There's never a dull moment. Just this season, Cousins' resume included the following:
- A suspension for an altercation with Spurs' announcer Sean Elliot.
- An indefinite team-imposed suspension for a locker room issue (which lasted one game)
- 4 ejections, including flagrant fouls on Mike Dunleavy and Vince Carter, and a groin shot to OJ Mayo.
- Narrowly avoiding suspension only after having his 16th technical foul rescinded.
It wasn't all fun and games though. Cousins also participated in the very serious occasion of Hardwood Classics Nights, where he wore the memorable "split" jerseys from the Kings 96-97 and 97-98 seasons.
And while there were a few differences to be found, such as the larger checkerboard pattern, the original styling remained largely intact. Check out detailed shots below of this '90s classic. And while this season may be over, if history repeats, Cousins will without a doubt be a player to keep an eye on next season.