words // Brandon Richard
The big story from yesterday's trio of playoff games is the continued emergence of Stephen Curry. Rightfully so — he's becoming an elite level superstar right before our eyes and shooting the ball maybe better than anybody in the history of the league. Behind his spectacular 31-point performance, the Golden State Warriors beat the Denver Nuggets 115-101 in Game 4 and now lead the series 3-1.
While Curry was incredible, it was Warriors' center Andrew Bogut who set the tone for the game. Looking as healthy and active as we've seen him in a while, Bogut made several hustle plays and threw down a few vicious dunks, none more impressive than his first quarter posterization of Nuggets center JaVale McGee.
With the Nuggets up a point, Bogut received a pick-and-roll pass from Curry at the free throw line. Bogut then cut toward the basket, took off from a respectable distance and threw down an emphatic dunk over McGee. The dunk drew a huge roar from the Oracle crowd and the energy stayed at that level for the rest of the game.
For his poster dunk, the Aussie big man rocked a simple white and royal colorway of the Nike Hyperfuse 2012. You can check out the dunk above and a few shots from the game below.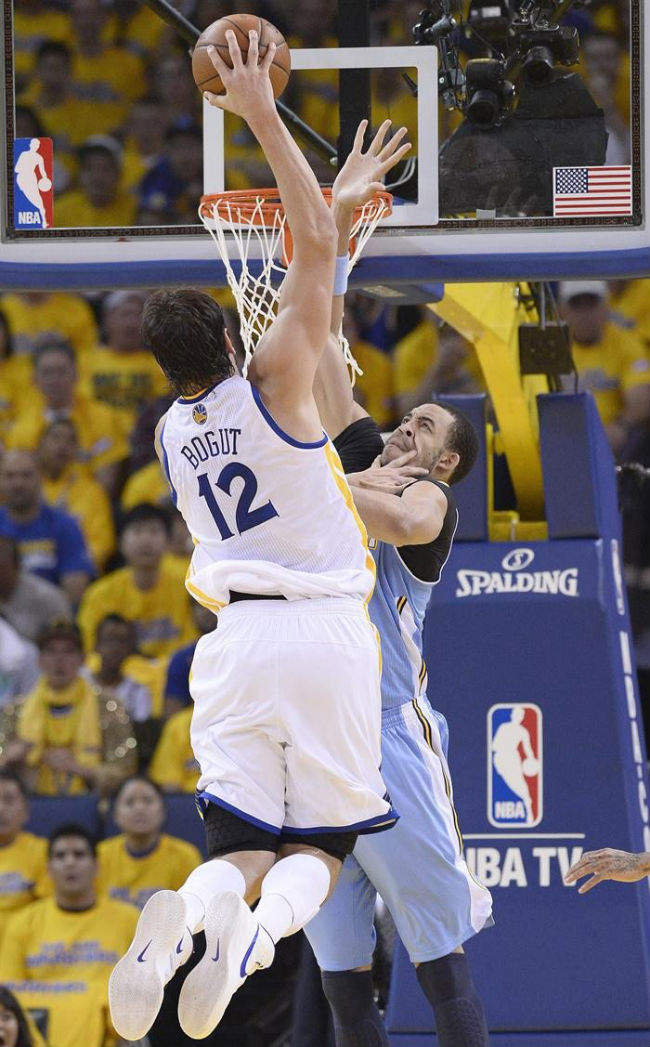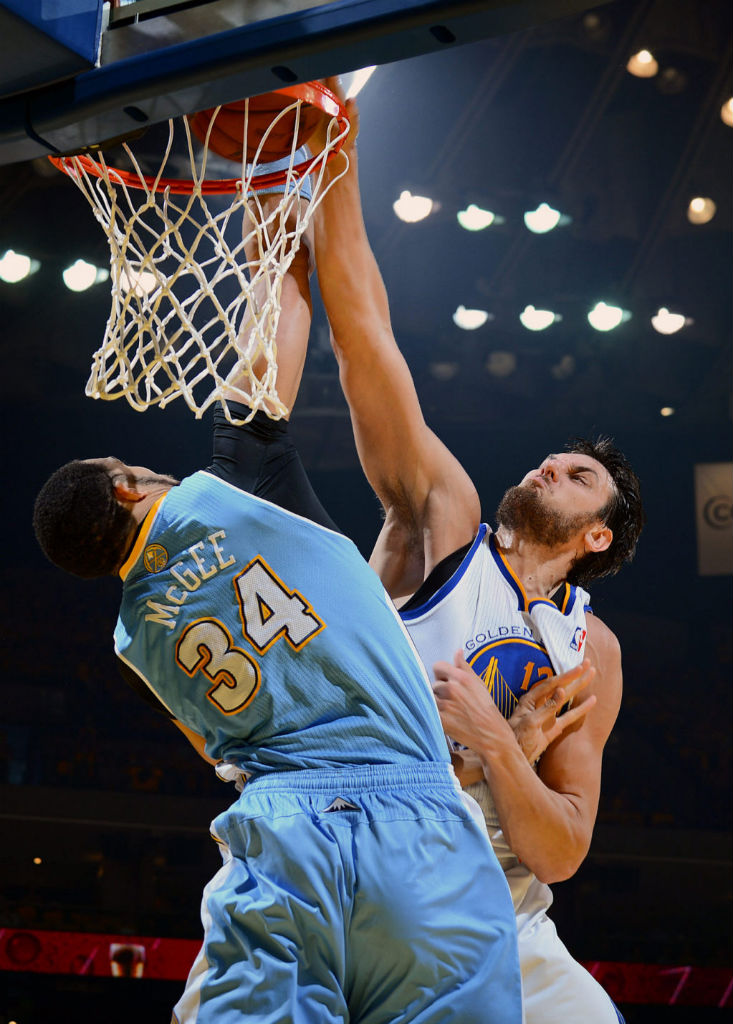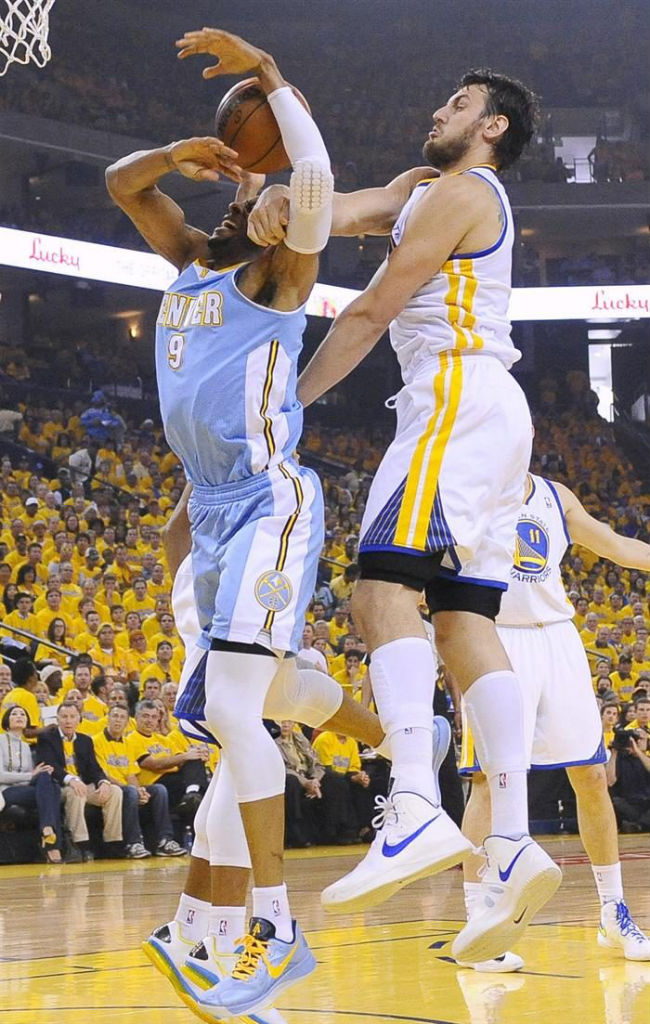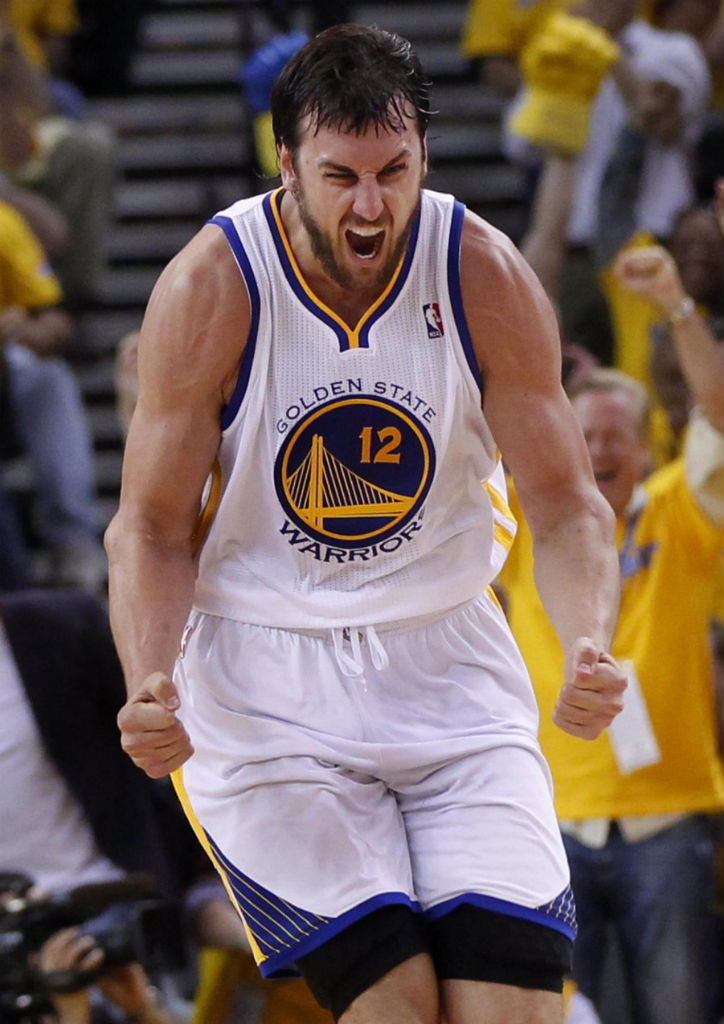 images via Yahoo