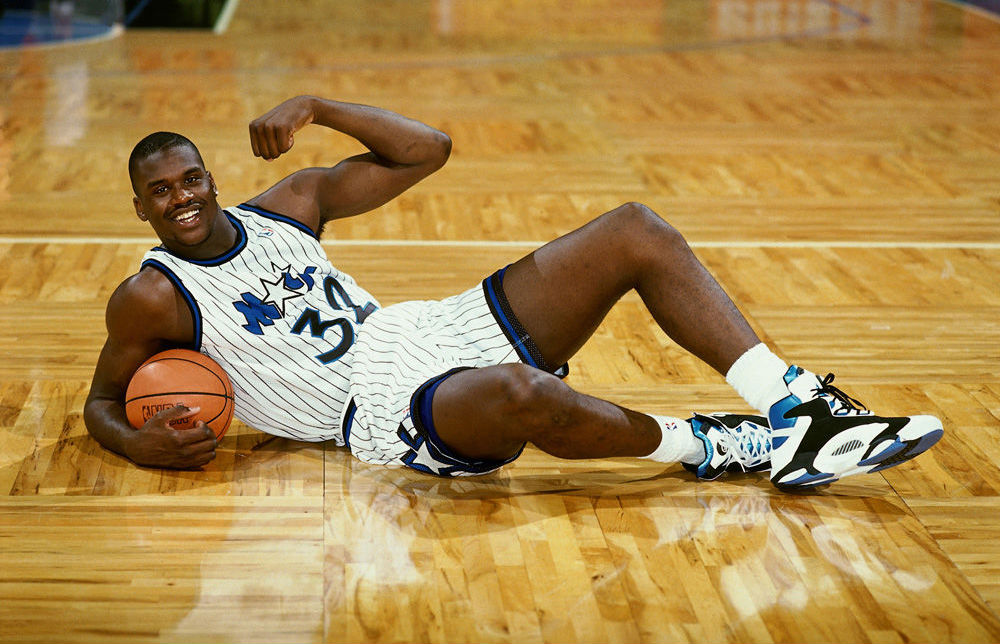 words // Brandon Richard
The short list of can't-miss prospects that have entered the NBA includes Shaquille O'Neal in 1992. Possessing a rare combination of size, strength, athleticism and skill, Shaq was the type of player that alone could make a franchise relevant.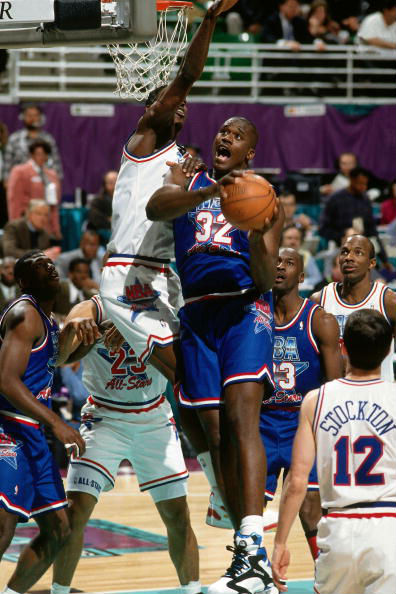 That was great news for the Orlando Magic, winners of the 1992 NBA Draft Lottery. An expansion franchise in 1989, the Magic were in need of a cornerstone and Shaq was more or less dropped right on the team's proverbial doorstep.
Selected by Orlando with the first overall pick in the draft, Shaq would make an immediate impact. The Magic didn't advance to the playoffs (due to a tiebreaker situation with Indiana), but they did see a 20-win increase on the season. For the first time in franchise history, the Magic finished .500 and let the Eastern Conference know that they'd be a factor for years to come.
Expectations weren't too lofty for a 20-year old Shaq, who turned in the rookie season that most expected he would. Shaq posted averages of 23.4 points, 13.9 rebounds and 3.5 blocks per game, the latter two career highs. He started the 1993 NBA All-Star Game in Salt Lake City, was named First Team All Rookie and was a near-unanimous choice for Rookie of the Year.
All of this history was being made in Shaq's first signature sneaker — the Reebok Shaq Attaq. As explained in his book Shaq Uncut: My Story, Shaq wanted to create his own path with Reebok due to the overwhelming amount of stars already signed to Nike at the time. He tells the story of a 1992 meeting with Nike at the company's Oregon headquarters, at which he wore a Reebok jacket and angered Phil Knight. The two sides sealed the deal on a multi-year partnership that would spawn several successful sneaker releases, the first being the Shaq Attaq.
The Shaq Attaq was equipped with Reebok's popular Pump technology and Graphlite, a strong plastic fiber which allowed Reebok to strip away heavy rubber to create a sleeker, lighter silhouette. Bright blue pops of color were added to represent the city of Orlando and allow Shaq to stand out more on the court. The Shaq Attaq was arguably the most popular model in O'Neal's Reebok signature line that ran through 1998.
This Saturday, the Shaq Attaq makes its long-awaited return to retail after a 20-year hiatus. Celebrating the release, we're taking a look back at vintage shots of Shaq's rookie season in his debut sig. What was his most memorable moment in the Shaq Attaq? The backboard in New Jersey? The backboard in Phoenix? Starting the All-Star Game? 46 & 21 against the Pistons? Routine abuse of an elderly Robert Parish? Share your memories below and click here for Shaq Attaq release information.