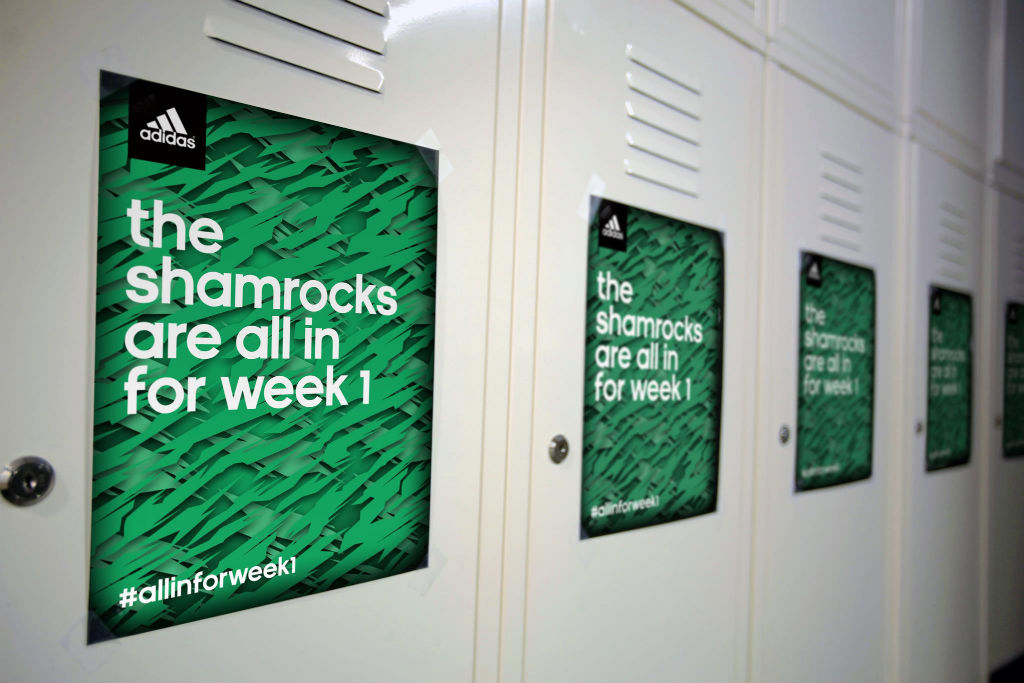 words // Brandon Richard
Tomorrow's success is the result of today's preparation, the central theme of adidas' 'All In For Week 1' campaign. We're still several months away from the start of the new football seasons, but adidas, Robert Griffin III and the rest of the football world are ready to play now.
Giving fans an opportunity to represent their favorite school and team colors, adidas has created the 'All In For Week 1' poster generator. To show your allegiance, head over to facebook.com/adidasfootballus or adidas.com and select your preferences. Once your poster is generated, you can download a hi-res version to print and share your design through social media.
Follow the story on Twitter using hash tag #allinforweek1.