words // Zack Schlemmer
Check out some featured finds from the eBay sneaker market. This week we have vintage heat from Nike with a very rare pair of the OG Air Flight High from 1989 and an awesome pair of the FILA Mashburn. Check it all out below, along with the Fakes of the Week, in this edition of This Week on eBay.
Sneaker Eye Candy of the Week
Wow! You'll probably never see these again. Here we have an extremely rare pair of the Air Flight '89 High in an awesome Infrared/Lava colorway complete with faded plastic-eyelet detailing and splattered sole. Since these are unwearable due to the crumbling sole, they are strictly a collector's item...but Nike, can we get a retro???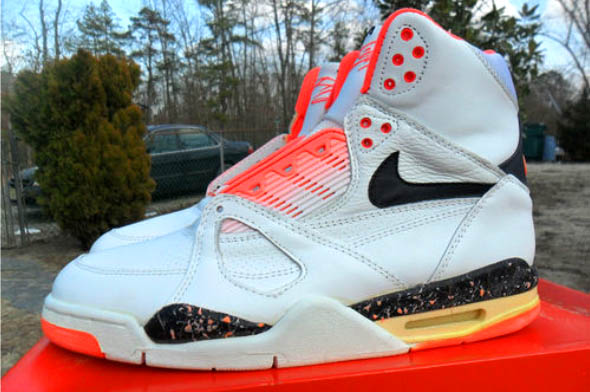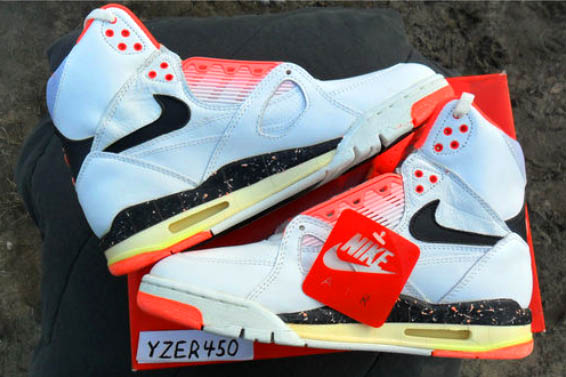 Vintage Deadstock of the Week
FILA is back this Spring, releasing a few of their classic models like the Cage and GH2 (96), and this Jamal Mashburn signature is one we'd definitely like to see return, as well. This seller has pairs in size 8, 10 and 11 available of the OG's.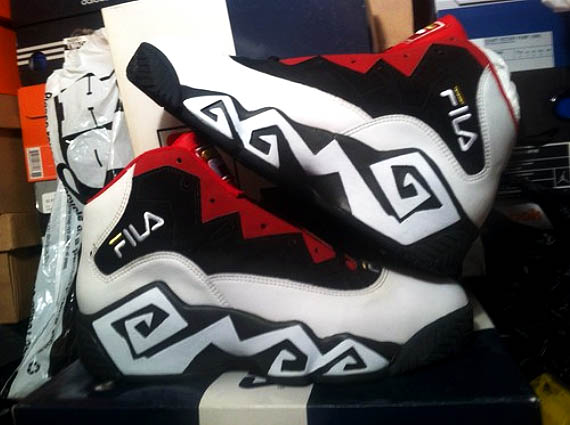 Steal of the Week
The Air Winged Flight was a takedown of Gary Payton's Air Hawk Flight, but still an almost equally as great shoe. It's unlikely this somewhat overlooked model will ever see a retro release, so if you like them and you're a size 11.5, you shouldn't hesitate to snatch up this deadstock pair for only $99.99.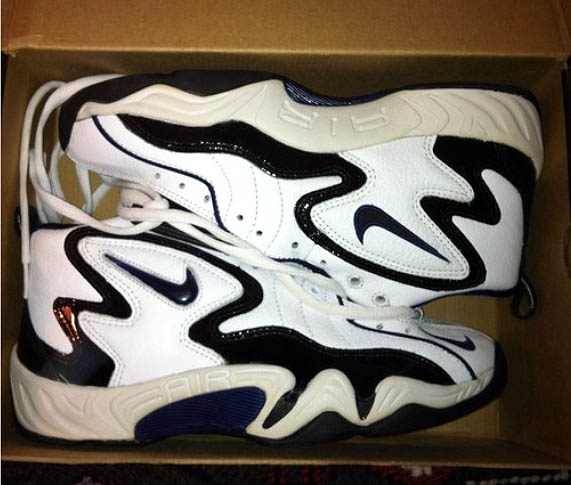 T-Shirt of the Week
Vintage David Robinson Nike T-Shirt
Here's an awesome David Robinson Nike shirt from the early 90's during the "Mr. Robinson" ad campaign. Perfect for any fan of the Admiral.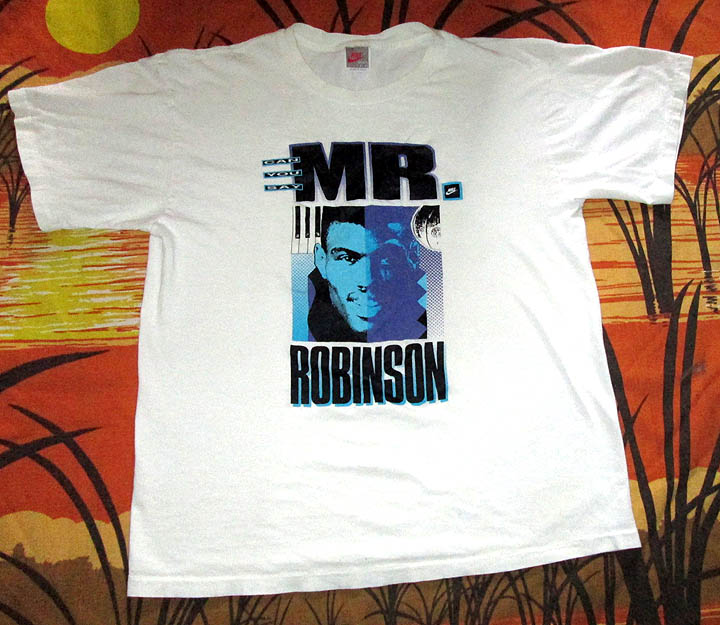 Fakes of the Week
A sneaker math equation for you: Air Force 1 Jordan Fusion + Six Rings + Air Jordan XX3 = Absolute Crap!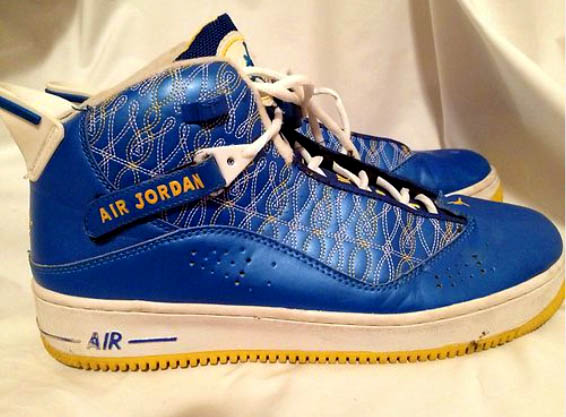 Sole Collector does not vouch for the authenticity of any shoe or its seller. If you choose to bid, bid at your own risk.