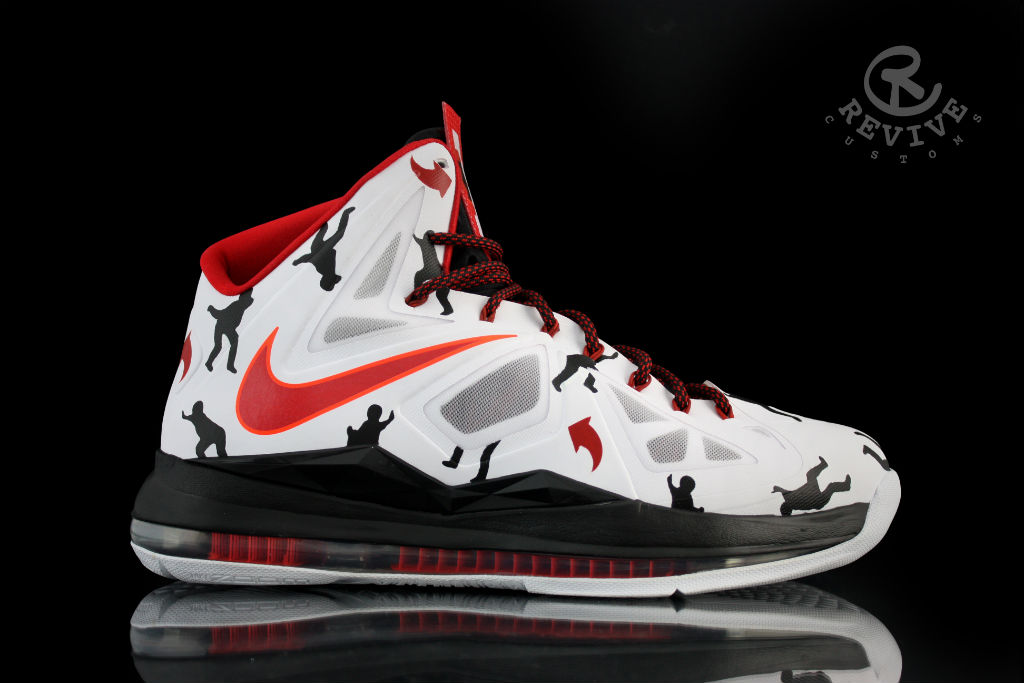 words // Brandon Richard
Kicking off a brand new "For Promotional Use Only" series, Evan of Revive Customs delivers this "Tommy Boy" version of the Nike LeBron X.
A DJ and avid record collector since age 13, Evan was inspired by a DJ Jazzy Jeff interview, in which he states, "If they collect records, I guarantee they have sneakers."
After getting back into crate digging, Evan thought of legendary DJs like Shadow, Qbert and Cut Chemist collecting records to pull samples for their music. He wanted to use the same concept to sample actual album designs for custom sneaker projects. Up first: this tribute to Tommy Boy Records, responsible for classic efforts from De La Sol, Naughty By Nature, Digital Underground, Queen Latifah and House of Pain to name a few.
Check out the "Tommy Boy" Xs below and follow @ReviveCustoms on Twitter for future project updates.