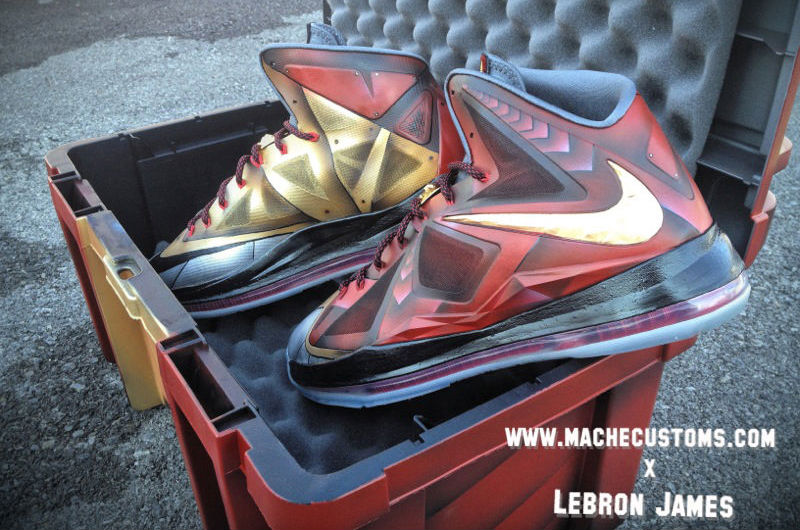 words // Brandon Richard
During NBA All-Star Weekend, Mache had the opportunity to rub shoulders with some of the biggest names in sports and sneakers, including Miami Heat forward LeBron James. When the two linked up, Mache presented the three-time MVP with a pair of Nike LeBron X "Ironman 3" customs, which had been personally requested by LeBron himself. That should come as no surprise, considering LeBron's reaction to the "Devastator" X back in December.
Mache decided to revise the Ironman theme to reflect the updated suit featured in the upcoming film. Features include actual chrome plating, increased use of gold and custom 'Stark' tags by Herby Santana (@herbjuice). Mache also created a custom carrying case with a lasered LeBron logo nameplate by @absolelute.
This pair is a 1-of-1 for LeBron and will not be reproduced. However, you can make your own inquiries and stay up to date on Mache's latest projects by checking out machecustoms.com and following him @MACHE275 on Twitter and Instagram.