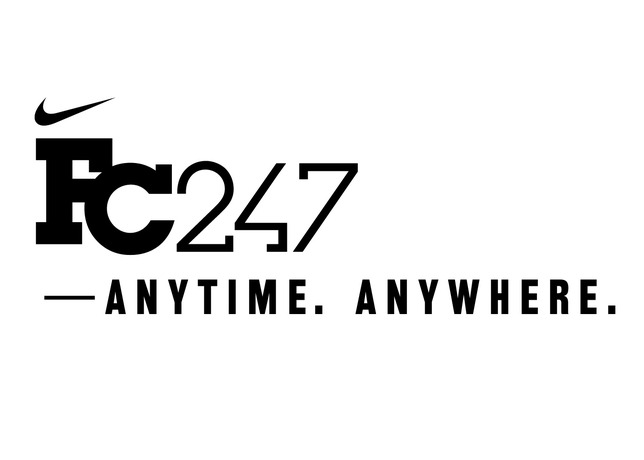 words // Brennan Hiro Williams
Nike Football presents FC247, a new collection designed for playing the beautiful game anytime, anywhere -- from five-a-side to futsal and street football. The collection includes three new shoes: the Bomba Finale II, Elastico Finale II and the Nike Lunar Gato II.
The Bomba Finale II uses 27 percent fewer components than its predecessor, with unique conical and oblong studs providing excellent traction and stability on turf surfaces. The shoe also features new NIKESKIN technology, a polyurethane skin layered over performance mesh allowing for lighter and thinner uppers, along with All Conditions Control (ACC) technology for consistent control in any weather, wet or dry.
The bright green Elastico Finale II uses 39 percent fewer components than its predecessor, and features a flexible herringbone outsole designed for hardcourt surfaces. The shoe utilizes a lightweight NIKESKIN upper with a redesigned eyestay for optimized comfort and feel.
The Lunar Gato II uses 33 perfect fewer components than its predecessor, and is also 16 percent lighter. The shoe features a soft leather and fused mesh upper, creating a balance between comfort and lighter weight. Like the other two models, the Lunar Gato II includes a flexible groove along the first metatarsal, allowing for a quicker first step and improved agility in tight spaces.
The Bomba Finale II, Elastico Finale II and Lunar Gato II are all scheduled to release on March 28. Take a closer look at the new FC247 Collection below: