words // Zack Schlemmer
images // Yahoo!
It's our weekly look onto the NBA court to check out the best Nike Basketball footwear. The players are twenty weeks deep into the season, with the majority opting for the latest performance models. Gone are many of the retro models seen earlier in the season in favor of the lightest and latest models like the Hyperdunk 2012, Zoom Hyperdisruptor, and Air Max Hyperposite. You'll also see quite a few signature shoes like the KD V, Kobe 8 System and LeBron X being worn by their respective athletes, as well as other players lacing up iD versions.
There were still a few notable retro models to report, including Courtney Lee in the Air Max 2 Strong again this week, Johan Petro in the Huarache 2K4 iD, and Deron Williams who wore the Volt Hurache 2K4 colorway for St. Patrick's Day.
Check out all of the best Nike Basketball footwear worn in week twenty, and let us know what your favorite pairs of the week were.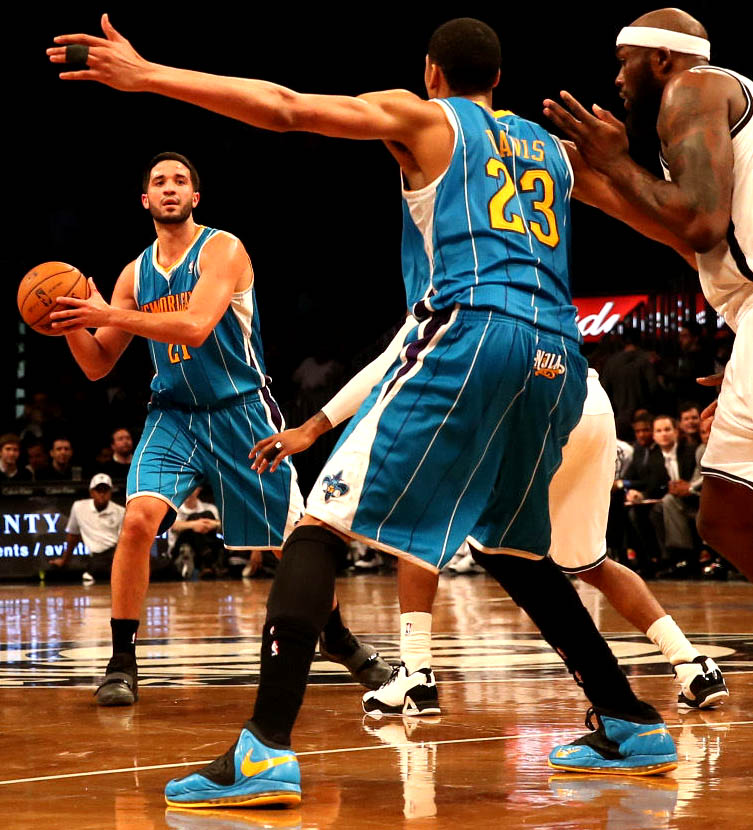 Anthony Davis -- Air Max Hyperposite PE
Cartier Martin -- Zoom KD IV iD
Chandler Parsons -- Hyperdunk 2012 iD
Chris Bosh -- Air Max Hyperposite PE
Courtney Lee -- Air Max 2 Strong Retro
David West -- Air Max Hyperposite PE
DeMar DeRozan -- Kobe 8 System iD
DeMarre Carroll -- LeBron X iD // Kevin Durant -- KD V
Deron Williams -- Zoom Hyperdisrutpor PE
Deron Williams -- Zoom Huarache 2K4
Greg Monroe -- KD V iD // J.J. Hickson -- Hyperdunk 2012
James Harden -- KD V
Johan Petro -- Huarache 2K4 iD // Kobe Bryant -- Kobe 8 System PE // Dahntay Jones -- KD IV iD
J.R. Smith -- Hyperdunk 2012 Low // Caron Butler -- Zoom Hyperdisruptor
Kendrick Perkins -- KD V // Nikola Vucevic -- Zoom Soldier 6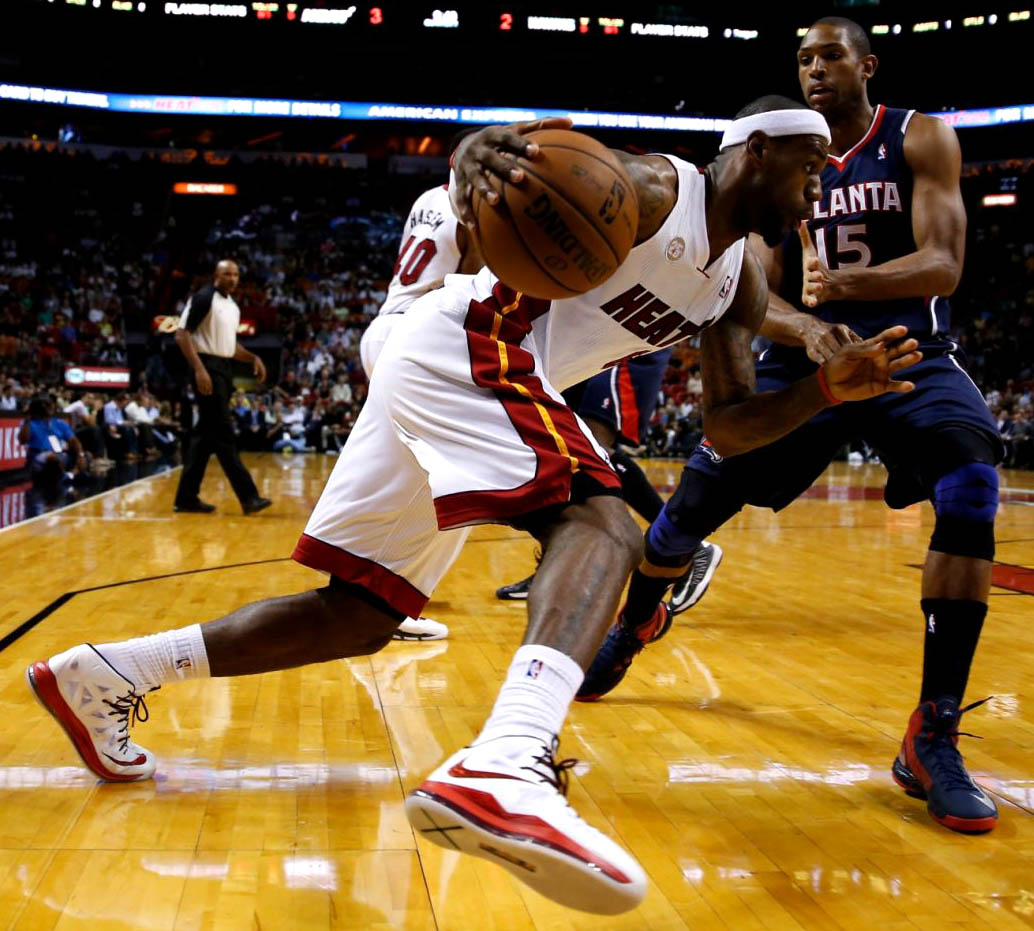 LeBron James -- LeBron X PE
Marc Gasol -- Hyperdunk 2012 PE // Wilson Chandler -- Air Flight One Retro
Michael Beasley -- Zoom Hyperdisruptor // Martell Webster -- Kobe 8 iD
Rudy Gay -- Zoom Hyperdisruptor // Paul Pierce -- Air Max Legacy 3
Stephen Curry -- LeBron X iD
Thabo Sefalosha -- LeBron X
Thaddeus Young -- Air Penny V
Zach Randolph -- Air Max Hyperguard Up // LaMarcus Aldridge -- Air Max Hyperposite