words // Nick DePaula
Though it didn't quite have the hype and anticipation of his post-Decision return to Cleveland, LeBron James and the Heat are once again back at The Q to take on the Cavaliers where James starred for his hometown team for seven years.
As a nod to his run with the Cavs, James wanted to break out one of his signature models from the Cleveland era in tonight's game. He opted for the Zoom LeBron VI, worn during his second-to-last season in Cleveland and designed by Ken Link.
This specific colorway was actually originally made for Fairfax High School, but conveniently matches the Heat's black, red and yellow road unis.
We'll keep you posted as more images and information become available about LeBron's nostalgic choice.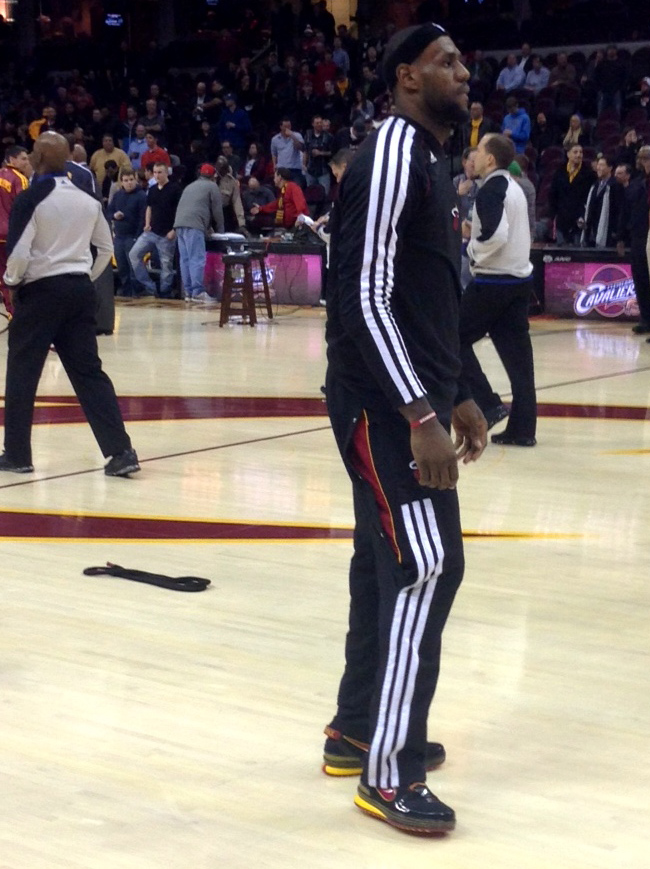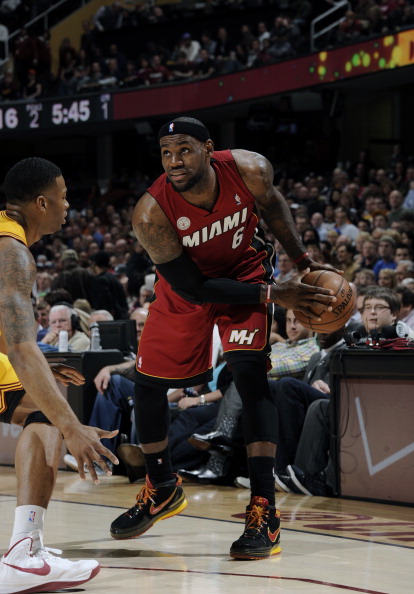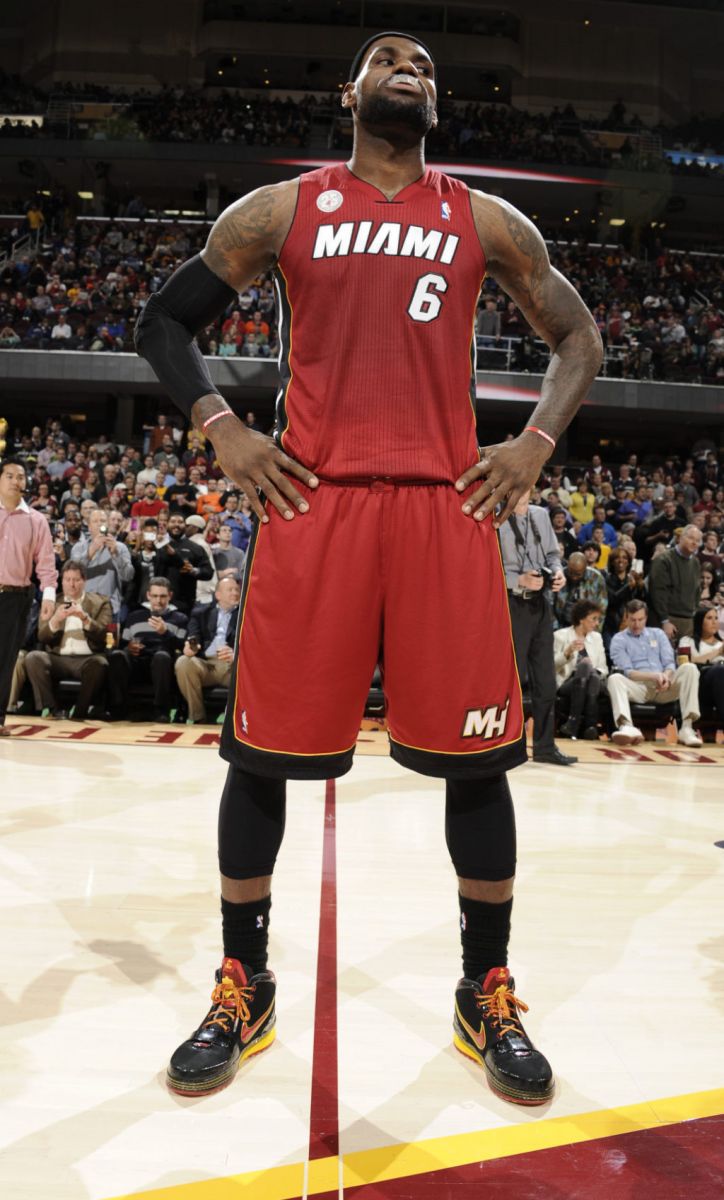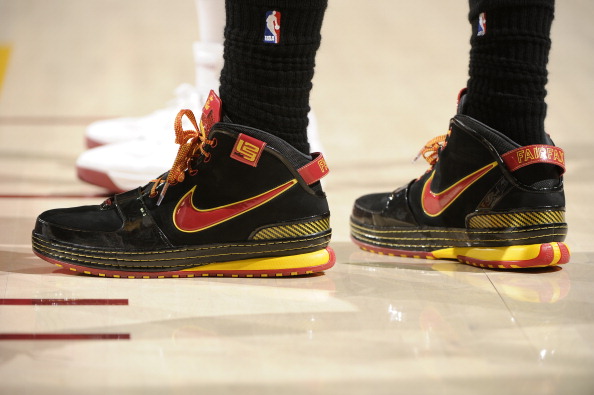 LeBron switched to this X PE during the 2nd quarter: