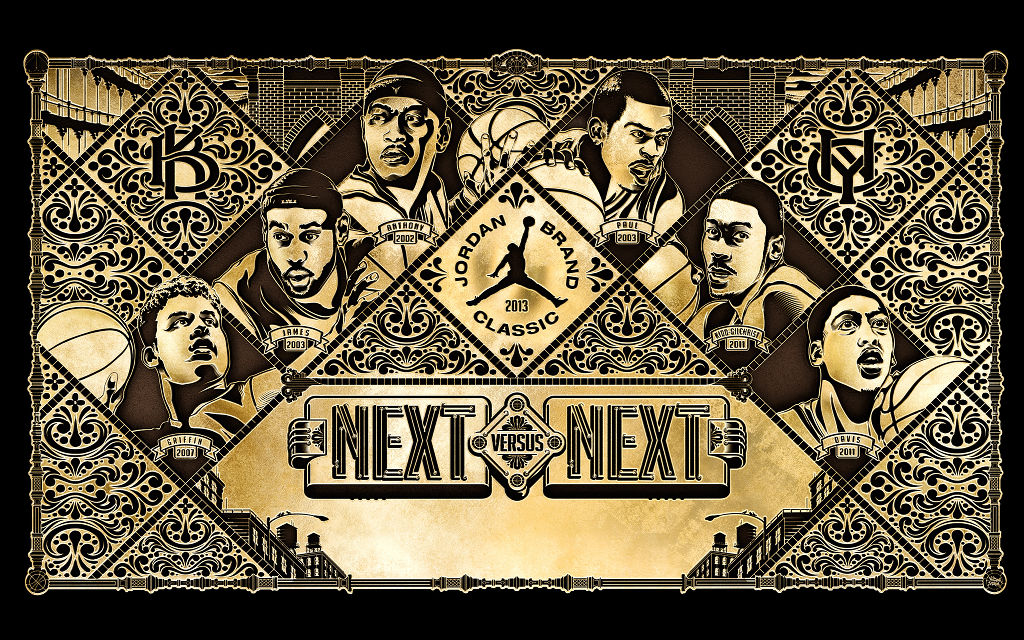 words // Brandon Richard
Today, the Jordan Brand officially announces the rosters and unveils the uniforms for the 12th Annual Jordan Brand Classic, taking place on Saturday, April 13 at Barclays Center in Brooklyn, New York. The next generation of hoop talent will follow in the footsteps of JBC alumni like Chris Paul, Carmelo Anthony and Blake Griffin. Immediately following the game, Grammy winner Drake will perform live.
For the National Game, Jordan Brand has selected 22 of the top prospects in the country's top prospects, including all of ESPN's Top 10 rated players from ESPN 100. Participants will be wearing custom uniforms and Red/Gold (West) or Black/Gold (East) colorways of the Air Jordan XX8 with fractal elephant print patterns on the uppers. No word yet on whether or not these colorways will be released.
The Jordan Brand Classic triple-header will begin with the International Game at 3:30 p.m., New York Regional Game at 5:30 p.m., followed by the All-American Game to be nationally televised at 8 p.m on ESPN2. All times are EST.
Head over to nikeinc.com for more information on the rosters and ticket availability.