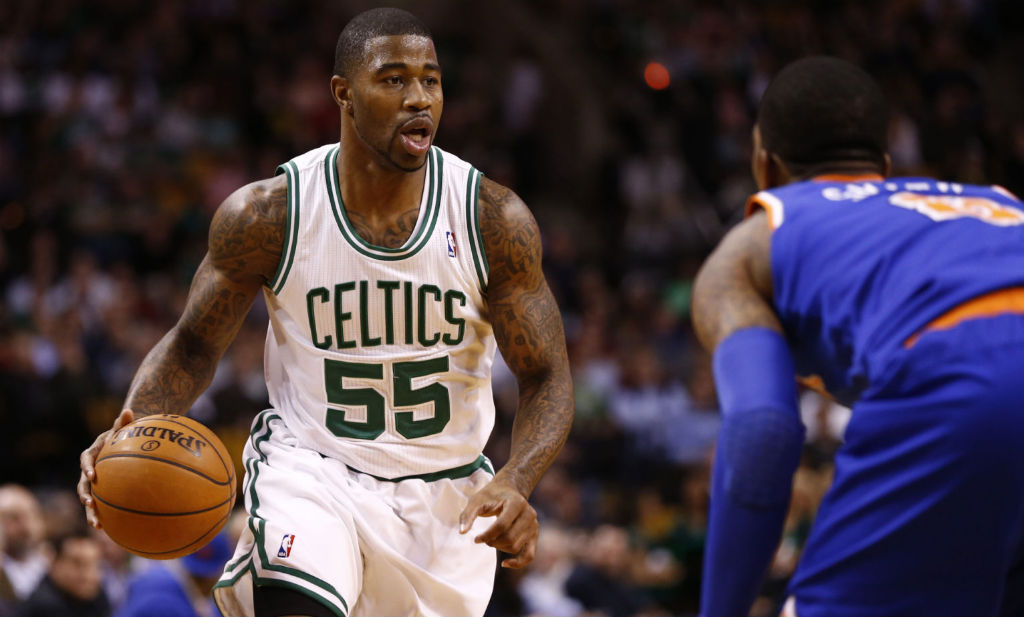 words & interview // Zac Dubasik
It's been quite a ride this season for the Celtics' Terrence Williams. Just prior to the start of the season, he was waived by the Pistons shortly after joining the team for training camp. In November, he then signed with the CBA's Guangdong Southern Tigers.
After his season in China, Williams was signed to a 10-day contract with the Celtics in February, followed by a multi-year deal after playing his way into the rotation.
We caught up with Williams prior to the Celtics 93-92 victory Wednesday night against the Cavs to talk sneakers, and find out what he thinks of his Louisville alma mater's chances going into their Friday matchup with the University of Oregon.
Zac Dubasik: Have you been following the NCAA Tournament much?
Terrence Williams: No, I follow Louisville. I don't care about the other games.
ZD: What do you think about their chances against Oregon?
TW: I think their chances are very good. I thought they would have had a tough game against Saint Louis if they would have beaten Oregon. But Oregon won. I think the Oregon game will be a good game, but Oregon's backcourt are freshman. And I don't know if their freshmen have ever seen the type of pressure that Louisville puts on. So I think their chances are definitely good.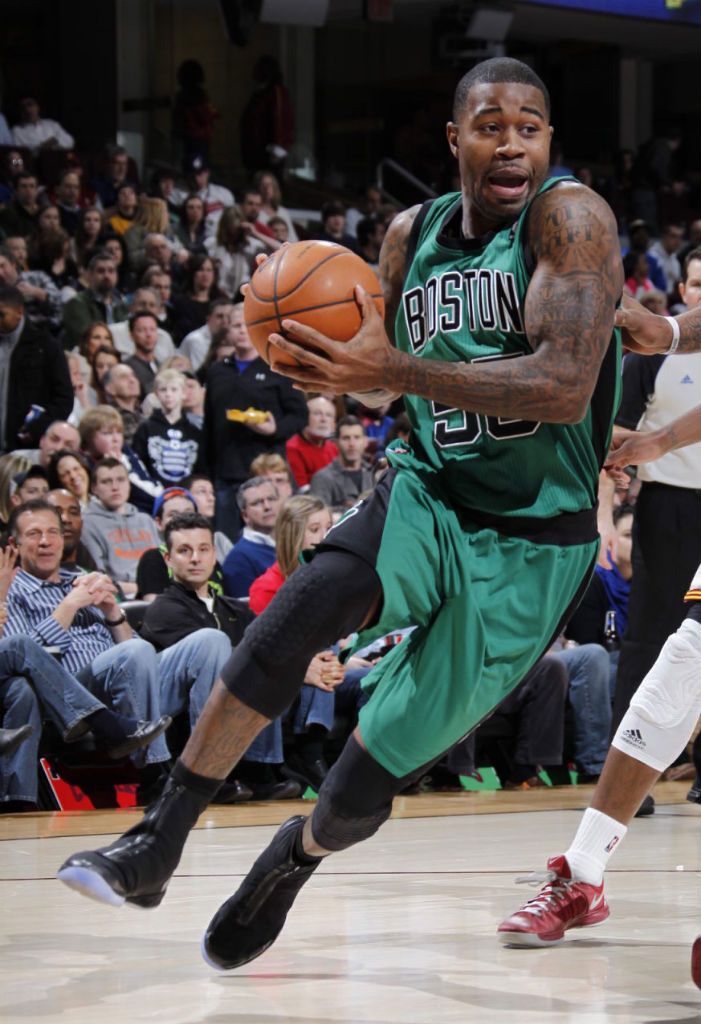 ZD: We were at Nate Robinson's house over the summer, and he told us you have an impressive collection.
TW: Nate got some shoes. But when it comes to shoes, I'm the king. I never had a lot of shoes growing up, so I told myself whenever I was able to get shoes, that I was gonna buy a lot. I don't want to say how much, but the first thing I bought when I got to the NBA was every Jordan. I got two pairs of every Jordan. Now I've got more. But at the time, I bought two pairs of every Jordan. I'm fortunate enough to buy 'em. But if I wasn't fortunate enough to buy 'em like I am now, I would try to find a way to get all of the shoes.
ZD: So, would you say Jordans are your main thing?
TW: Yeah. I've got some in my bag – Cool Grey 9s, that I haven't worn. I was gonna wear 'em today, but I didn't wanna wear 'em outside. But if I do wear 'em, I have to have like three pairs of that shoe. I can't wear 'em if I only got one pair in case something happens to 'em. But Jordans are my main thing. My other shoes, like Louis Vuittons, or my red bottoms – stuff like that – I don't count those when I'm counting shoes. I just count Jordans.
ZD: You wore the black and red XIs for the rookie photo shoot. What do you think about them coming out again since then?
TW: I think it's good. I think it's good for kids that don't know the history of Jordans. That don't know about XIs. It's unfortunate when bad accidents happen, when people try to steal them and stuff like that. It just shows you the history behind the shoes and how powerful the shoes are, for people to still want to buy them every time they come out. They could come out once or twice a year, and people are still gonna buy 'em.
ZD: You've been playing in the Air Jordan XX8 lately. How have you liked them on-court?
TW: I think they're the best shoe I ever wore personally. Right when I got them, I just put them on, and walking around I could tell. People look at them and think they're just socks, with no support. But there's so much support. I definitely love the XX8s. I wish they'd put them on Nike iD, where you could create your own color. I'd do all white ones, with a gum bottom, with a green back [points to heel counter]. If I was Jordan, I'd put them on Nike iD.
ZD: Were there any Jordans you really liked playing in before the XX8s?
TW: These are my first pair of Jordans I've ever played in. I'd never hooped in a pair of Jordans ever before.
ZD: What was some of your favorite non-Jordan stuff to play in before these?
TW: Kobes. The new Kobes, the old Kobes. My favorite shoes of all time to play in before these was the Kevin Durants. The old ones. The low tops ones with the strap.
ZD: The KD IIs?
TW: Those were the best ones.
ZD: Would you say you have a single favorite Jordan?
TW: [pauses] I like the white and red XIIIs.
ZD: Any special reason?
TW: My first pair of Jordans I think I wore was the white and red XIIIs. I stole them from my uncle. He went to sleep. It was morning time to go to school, and I took 'em and wore 'em to school. And my favorite color is red. So the white and red XIII is just perfect.
ZD: You grew up in Seattle, and have played in a handful of different cities since. Do you have your collection all in once place? Or is it spread all over?
TW: Now it is. It's all at my house in Seattle. Before, I had stuff in Houston, I had a shoe closet in New Jersey. But now I just move everything to Seattle, because I have a house that's big enough now. I just turned a spare room into a shoe room.
ZD: Not a closet? A whole entire room?
TW: I have a whole entire room – a guest room – and I have a shoe closet.